When you decide to start planning your wedding day music, the first thing that leaps to mind is which first dance song you'll choose, or whether you'll hire a wedding band or book a wedding DJ.
Looking To Hire A Singer-Guitarist?
What you might not think about straight away are your wedding ceremony songs and music choices. The church organ or a string quartet are timeless, traditional wedding ceremony music options, but for a more modern vibe, many couples are turning to acoustic guitarists and singer-guitarists to accompany their nuptials.
Acoustic guitar wedding ceremony songs allow you to feature stripped-back, authentic versions of the songs that mean most to you. An acoustic duo or soloist can pick out the romance of any song, so it doesn't matter if you want to walk down the aisle to Metallica or leave the ceremony bouncing along with Beyoncé, an acoustic song will enhance the mood you're looking to create.
You can add as much (or as little) music into your wedding ceremony as you would like. Normally couples will pick out two pieces of music for their ceremony, the first being a processional song, sometimes called the wedding march. This is when the bridesmaids and bride enter the ceremony and walk down the aisle. The second piece of music normally chosen for the ceremony is the recessional song. This is played after the wedding ceremony, when the happy couple are officially announced as husband and wife, walking back down the aisle together as a married couple. You may want to add a piece of music in the middle of your ceremony, or during the registry signing. This is often called the interlude.
Are you in need of wedding music inspiration? Then check out our selection of 100 acoustic guitar wedding ceremony songs that would make perfect additions to your wedding day. From modern acoustic ballads to indie rock covers and instrumental guitar songs, you're sure to find your dream wedding ceremony song in this list!
Modern Acoustic Pop Songs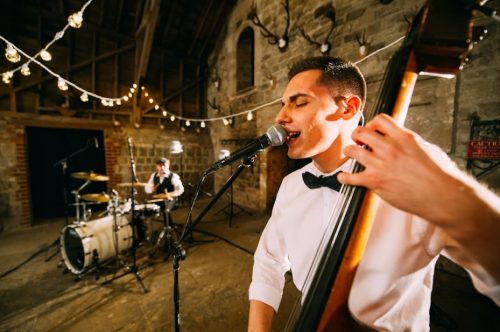 1. Make You Feel My Love – Adele
2. Thinking Out Loud – Ed Sheeran
3. All Of Me – John Legend
4. How Long Will You Love Me – Ellie Goulding
5. Morning Light – Justin Timberlake
6. Tenerife Sea – Ed Sheeran
7. Just The Way You Are – Bruno Mars
8. Paradise – Coldplay
9. A Sky Full Of Stars – Coldplay
10. Happy – Pharrell Williams
11. You and Me – The Wannadies
12. Closer – Powers
13. Love Story – Taylor Swift
14. This Love – Maroon 5
15. Crazy In Love – Beyonce
Folk and Acoustic Songs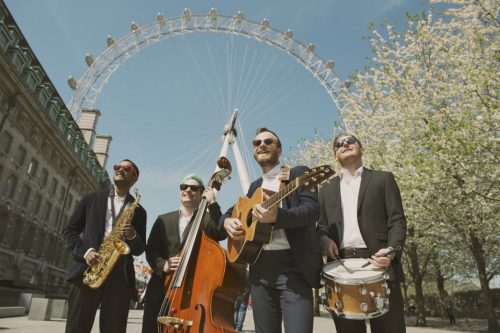 16. Ho Hey – The Lumineers
17. You Make It Real – James Morrison
18. Old Pine – Ben Howard
19. Better Together – Jack Johnson
20. I Won't Give Up – Jason Mraz
21. Best Day Of My Life – American Authors
22. I'm Yours – Jason Mraz
23. On Top Of The World – Imagine Dragons
24. Paradise – George Ezra
25. I Run To You – Lady Antebellum
26. Castle Street – Lewis Watson
27. Luna – Bombay Bicycle Club
28. Home – Edward Sharp
Acoustic Rock Covers
29. Beautiful Day – U2
30. I'm A Believer – The Monkees
31. Crazy Little Thing Called Love – Queen
32. The Only Exception – Paramore
33. Baby I'm Yours – Arctic Monkeys
34. Iris – The Goo Goo Dolls
35. Bed Of Roses – Bon Jovi
36. Nothing Else Matters – Metallica
37. Heaven – Bryan Adams
38. Angel – Aerosmith
Acoustic Classics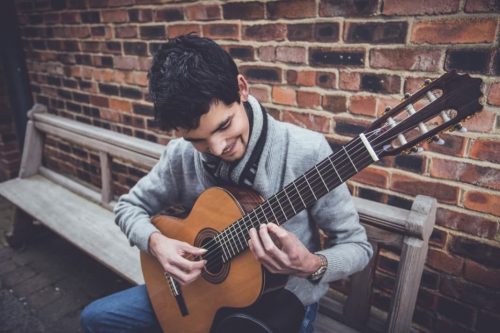 39. For Once In My Life – Stevie Wonder
40. All You Need Is Love – The Beatles
41. At Last – Etta James
42. The Way You Look Tonight – Frank Sinatra
43. Fly Me To The Moon – Frank Sinatra
44. What A Wonderful World – Louis Armstrong
45. Saving All My Love For You – Whitney Houston
46. Here Comes The Sun – The Beatles
47. Dream A Little Dream Of Me – Ella Fitzgerald
48. L-O-V-E – Nat King Cole
49. She Loves You – The Beatles
50. Your Song – Elton John
51. Can't Help Falling In Love With You – Elvis Presley
Songs From The Movies
52. Tale As Old As Time – Beauty And The Beast
53. A Thousand Years – Twilight
54. I'm Kissing You – Romeo and Juliet
55. My Heart Will Go On – Titanic
56. Take My Breath Away – Top Gun
57. Love Me Like You Do – Fifty Shades Of Grey
58. I Don't Want To Miss A Thing – Armageddon
59. Unchained Melody – Ghost
60. (Everything I Do) I Do It For You – Robin Hood
61. Falling Slowly – Once
62. You've Got A Friend In Me – Toy Story
Guilty Pleasures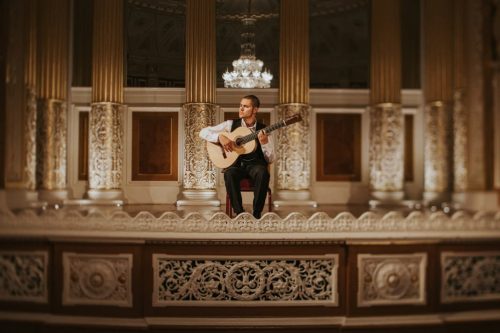 63. Flying Without Wings – Westlife
64. This I Promise You – NSYNC
65. She's The One – Robbie Williams
66. Dancing In The Moonlight – Toploader
67. You Make My Dreams – Daryl Hall and John Oates
68. Everytime We Touch – Cascada
69. When A Man Loves A Woman – Percy Sledge
70. Endless Love – Lionel Richie
71. Because You Loved Me – Celine Dion
Unique Acoustic Ceremony Songs
72. Salted Wound – Sia
73. Rhythm Of Love – Plain White T's
74. Give A Little Love – Noah And The Whale
75. Stand By Me – Ben E. King
76. Grow Old With Me – John Lennon
77. Sea Of Love – Phil Phillips
78. Loving You – Paolo Nutini
79. You And Me – Lifehouse
80. Somewhere Only We Know – Keane
Songs About Love, Weddings and Marriage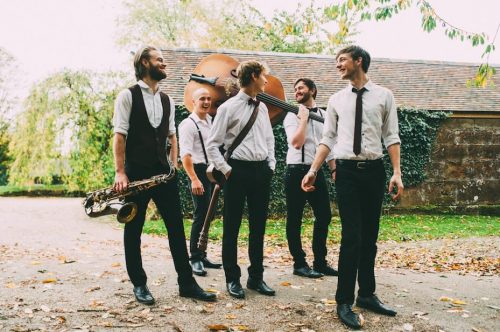 81. Marry You – Bruno Mars
82. I Do – Colbie Caillat
83. Marry Me – Train
84. Beautiful In White – Shane Filan
85. God Gave Me You – Blake Shelton
86. I Do – ABBA
87. Today Was A Fairytale – Taylor Swift
88. When I Say I Do – Matthew West
89. Wedding Bells – Coldplay
Acoustic Guitar Instrumental Wedding Songs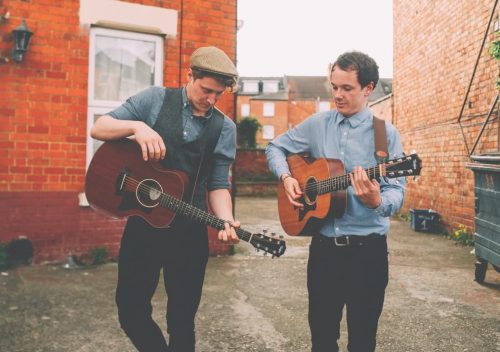 90. Wedding March – Felix Mendelssohn
91. Hallelujah – Jeff Buckley
92. Somewhere Over The Rainbow
93. Canon In D – Johann Pachelbel
94. Amazing Grace – John Newton
96. Lagrima – Francisco Tárrega
97. The Scientist – Coldplay
98. You Are The Sunshine Of My Life – Stevie Wonder
95. Spanish Romance
99. Bridal Chorus – Richard Wagner
100. The Prince Of Denmark – Jeremiah Clarke
We hope this list of 100 acoustic guitar wedding ceremony songs has given you plenty of inspiration for your wedding day. If you're really feeling inspired, why not secure a live acoustic performance from one of the hundreds of incredible acts available through Entertainment Nation? Our classical guitarists, solo singer-guitarists, pop and rock duos and even full acoustic bands can all supply sumptuous live music to make your ceremony sing.
More Wedding Music Inspiration