Set in an idealistic version of 1800s high society London, the binge-worthy Bridgerton has caused quite a stir, especially in the wedding scene! Daphne and the Duke are the media's latest couple goals, and Bridgerton-inspired weddings are on the rise. If you're planning a Bridgerton-themed wedding yourself, then one of your top priorities is likely to be matching the show's iconic music!
Looking To Hire A Classical Musician?
Aside from the Duke, one of the special things about Bridgerton that stands out is the use of modern songs, reimagined with beautiful strings courtesy of Vitamin String Quartet. Used alongside the classical waltzes and sonatas you'd typically expect from a 19th century period series, Bridgerton creates this dreamy, romantic atmosphere – part modern love story, part romantic drama. With its gorgeous soundtrack, beautiful wardrobe and set design, and of course some swoon-worthy characters, it's no wonder that Bridgerton is inspiring couples to plan their own Regency Era-inspired weddings. In order to truly capture the vibe of 'the ton', you need your very own soundtrack for your big day – let us help you out with a bit of inspiration!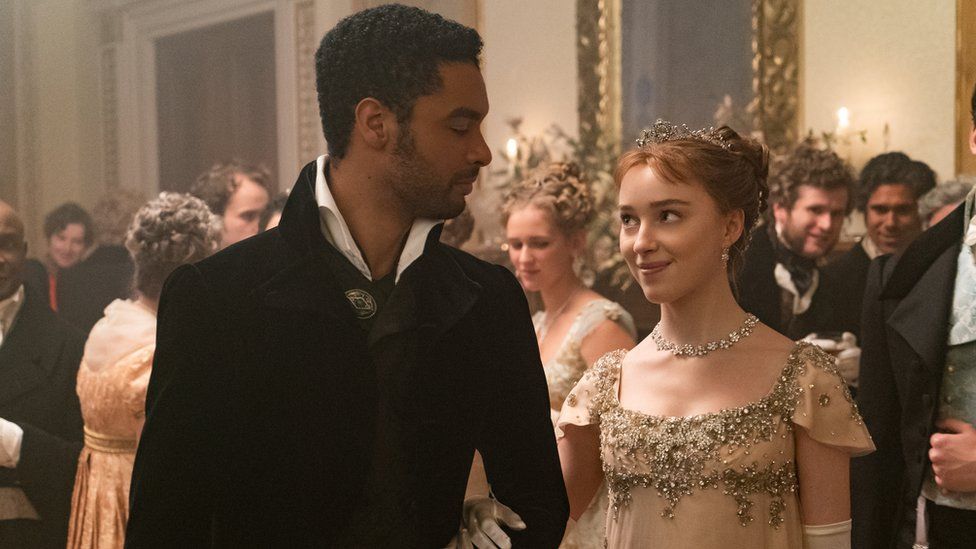 The Perfect Song Choice
For die-hard fans looking for a truly authentic Bridgerton experience, iconic tracks such as Billie Eilish's 'Bad Guy' (the soundtrack to Daphne and the Duke's devious plan!) and Shawn Mendes' 'In My Blood' (which plays while they have their totally 'platonic' first dance) are an absolute must. From season two, there's Calvin Harris' 'How Deep Is Your Love' (a great song with romantic sentiment- but it does accompany a raunchy scene!) and 'Wrecking Ball' by Miley Cyrus, which plays when Anthony and Kate agree to 'one last dance'. Remind your Netflix-watching guests of the most romantic scenes in the series – just be careful which ones you pick!
However, since Bridgerton currently only has two seasons (finally – season 2 is here!) there's a bit more to it than simply popping on the soundtrack and calling it a day! Be inspired by Bridgerton's classical pop renditions and make the idea your own with gorgeous string covers of your favourite tracks. Who knows, you might even predict some of the songs they choose next!
Sophisticated Strings
In-keeping with the songs in the show, we think the best way to summon those Regency-style vibes in true Bridgerton fashion is to have your very own string quartet performing your favourite contemporary love songs. Popular modern wedding songs such as Christina Perri's 'A Thousand Years' or Ed Sheeran's 'Thinking Out Loud' reimagined on strings are perfect to walk down the aisle or have your first dance to, creating a romantic and elegant atmosphere. We recommend considering songs that you often hear at weddings because when you hear them powerfully performed on the strings, it will be like hearing them for the very first time! Your guests will recognise the songs but also be able to enjoy them in a completely new way, and in our opinion strings make everything sound more heartfelt.
Debonair Dance Moves
Bridgerton also has numerous spectacular dance sequences, so you'll need some tunes to get your guests up on the floor and dancing, 1800s style! Modern-day bangers such as Bruno Mars' 'Uptown Funk' and Taylor Swift's 'Shake It Off' are guaranteed to sound incredible when delivered by a talented string quartet, bringing a sense of sophistication along with the fun! Alternatively, how about mixing in a bit of Latin flair, with a Regency-style rendition of Shakira's 'Hips Don't Lie'? No matter what you choose, any upbeat pop hit will impress your guests when transformed into a 19th-century jam!
Polished Piano
Finally, let's not forget the more classical side of Bridgerton's soundtrack. If you're looking to emulate the blended style of the show, utilising both modern hits and romantic masterpieces, then you're in luck – typically, string quartets with pop hits in their repertoire will also have plenty of graceful traditional arrangements to choose from, so you could choose to alternate between classical and modern music.
Alternatively, why not take advantage of the relaxing atmosphere classical music can create and incorporate it into your afternoon celebrations instead? Unlike the modern covers in the show, much of the traditional music is performed on piano, so you could also consider hiring a pianist to accompany your afternoon drinks reception, giving you and your guests the opportunity to sit and sip your drinks with sophistication, like true lords and ladies of leisure!
However you choose to plan your Bridgerton-themed wedding, with a combination of some talented classically-trained musicians and a personalised setlist, your wedding day will bound to be Lady Whistledown-approved!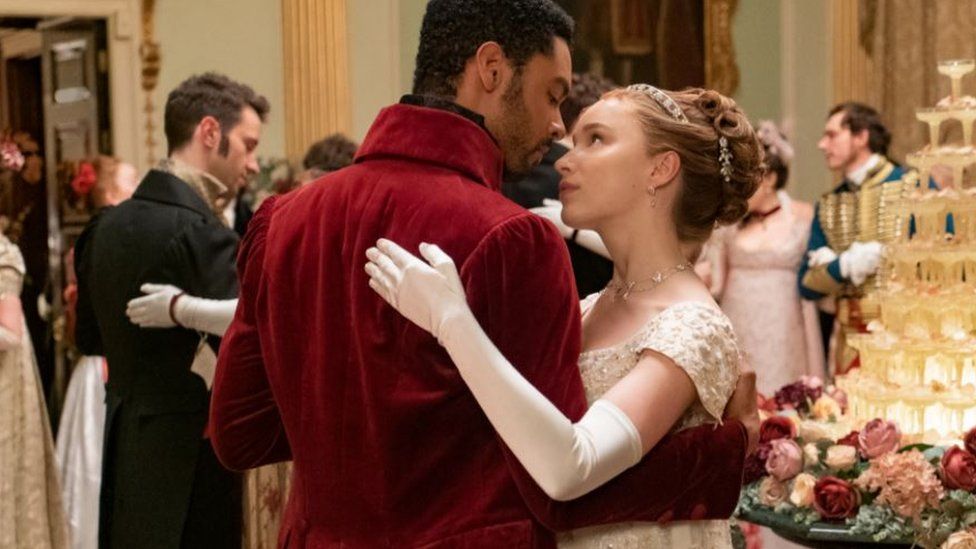 We hope this has helped get the gears turning and given you some inspiration for your big day! If you've already got some ideas in mind, why not get in touch with our lovely expert team? They're available 7 days a week to chat through your plans and help match you to the perfect act for your wedding.
Still considering your options? Check out our range of classical wedding musicians, from saxophonists to harpists, orchestras to soloists, we have it all! Find your inspiration here:
More Wedding Music Inspiration