If booking a wedding band seems a little out of reach at the moment, and costs seem to be spiralling out of control – this guide is for you! Learn how to make your budget stretch as far as possible and ensure that your wedding entertainment becomes the talking point of the party without breaking the bank!
Whether you want a rip-roaring extravaganza on the dance floor, or a romantic moment to be remembered forever, you're going to want some live musicians to provide the backdrop. At Entertainment Nation we understand that you want to book top-quality musicians but you also want to get as much bang for your buck as possible. Follow these top tips for saving money on your wedding entertainment and you'll have plenty of money left over for some fancy food and drink!
Looking To Hire A Wedding Band?
Book Local
If a band has to travel from Land's End to John O'Groats to reach your venue, they won't be able to offer you a bargain price. If they only have to pop down the road, you'll save hundreds of pounds on travel costs and you'll be guaranteed their best price. Our friendly team are on hand to recommend bands in your local area and keep costs to a minimum. Alternatively, you can head over to our selection of wedding bands and enter your venue location to see prices adjusted for where your wedding is taking place.
Avoid Peak Times
If you're able to, it's a great idea to book your wedding outside of the peak summer months and festive season. Bands will be less busy in the autumn and winter so not only will you have more choice, but booking at these times will keep your costs to a minimum.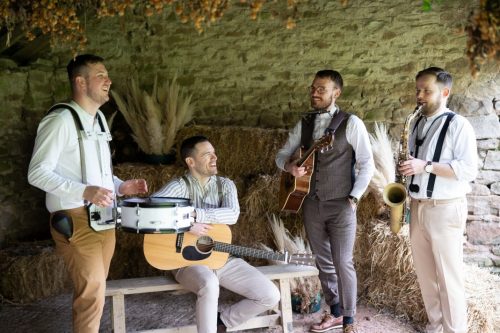 Shelby Street  
Book Early
The most popular acts, such as rock and pop and Mumford and Sons-style bands, get booked up straight away. If this is the type of band you're looking for, snap them up as soon as you can, as they often get booked more than two years in advance! By booking today, you can take advantage of today's prices and avoid the inevitable price rises of the future.
Consider An Alternative Line-Up
Did you know that bands often offer the option to reduce their line-ups? If you've fallen in love with a band but they are out of your price range, enquire about whether they can perform with fewer members, which will reduce how much the band cost. It's always worth asking!
It seems prudent to mention at this point that you should consider the size of the performance area you have available. Some venues can't accommodate a larger band or have sound restrictions that might only be able to be adhered to by a smaller act. There's no point in hiring a huge band if they can't perform on the night!
Consider Smaller Acts
Acoustic Soloists Or Duos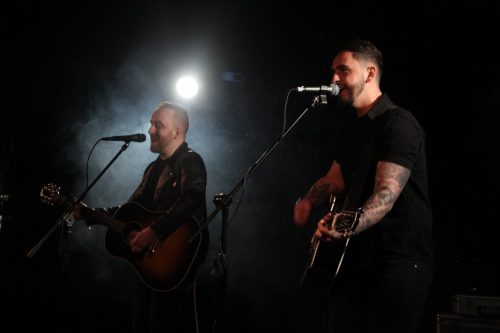 Acoustication
Just because a band has fewer musicians, doesn't mean they won't sound as impressive as a larger band. Small bands, duos and solo singers can create an incredible party atmosphere and will have your guests flooding to the dance floor. With fewer people to pay, you'll save loads of money but maintain the quality and unforgettable performance provided by bands with more members.
Solo Musicians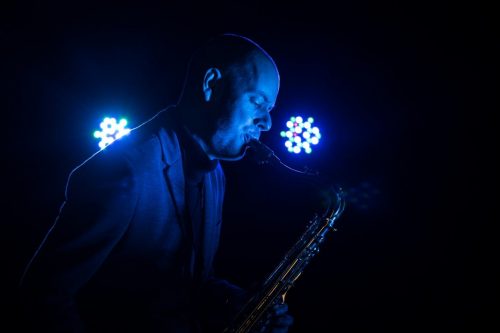 Euphoria Sax
Perhaps a band isn't for you at all? Have you considered hiring solo musicians? If you want a unique experience for your guests, we have a huge range of incredible instrumentalists available, who will add sophistication and class to your evening or daytime entertainment. With saxophonists, string players, pianists and more to choose from, there will be something to suit your style and budget.
What About a DJ?
Hiring a DJ can often be the ideal budget-saving option if you need to keep costs a low as possible. They will still keep your guests dancing the night away!
If you're not sure whether you want a DJ or live musicians, our guide can help you decide.
Alternatively, why not consider a DJ and instrumentalist combination? You can have the best of both worlds this way, with the DJ keeping the dance floor bouncing and the live musician adding that unexpected excitement and spice to your big day.
Book The Whole Package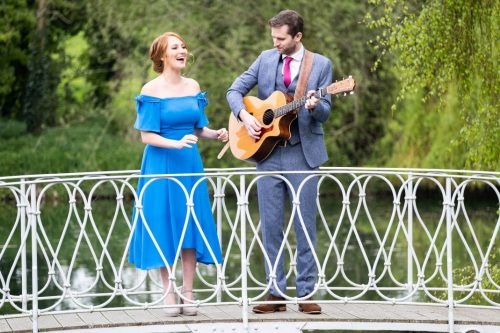 Animo
Many bands will offer whole-day entertainment packages, which will include daytime acoustic sets for your reception drinks or wedding breakfast, as well as a DJ playlist to fill the gaps between sets in the evening. (Some even provide manned DJ's so you can make requests!) It will nearly always work out cheaper to book a package than to hire separate performers for each section of the day.
Use An Agency
When you book through an agency, advisors will be more than happy to recommend bands that perfectly suit your budget and give you ideas you might not have considered.
Although you could source your own band, using an agency will save you time and energy. At Entertainment Nation we'll gather all the quotes you need, supply a secure contract and are there for you if you have any queries. All our bands are vetted to the highest of standards, so you know that whichever band you choose, you'll be delighted with their performance.
Money Left Over?
If you've got a great deal on your wedding band and end up with a little extra cash to splash, why not consider some alternative, unique daytime wedding entertainment ideas?
How Do I Book?
If you want to get your wedding entertainment booked ASAP (and we recommend that you do if you want to save money!) then get in contact with the lovely advisors at Entertainment Nation by clicking the chat button at the bottom of the screen or browse through our selection of the top wedding bands in the country by clicking the link below. Sort your results from low to high to start your journey towards the perfect wedding entertainment without it costing the earth!