Is the excitement building for your special day? Whether you've planned every last detail or you're still stumbling around in the dark, one thing is certain – you need to plan your wedding entertainment as early as possible!
This advice is especially true when it comes to our most popular wedding bands here at Entertainment Nation – diaries fill up fast, and you don't want to be settling for second favourite. There are so many live acts ready to make your big day special, too – making it all the more difficult knowing who you should choose! That's why we've put together a handy guide full of wedding entertainment ideas to offer some insight into the best ways to add the perfect touch to your wedding day.
Read on for some wedding entertainment inspiration. Find out about the best live acts to choose for your wedding day, and what you should look out for to make sure you pick the right entertainment or band for you!
Wedding Ceremony Entertainment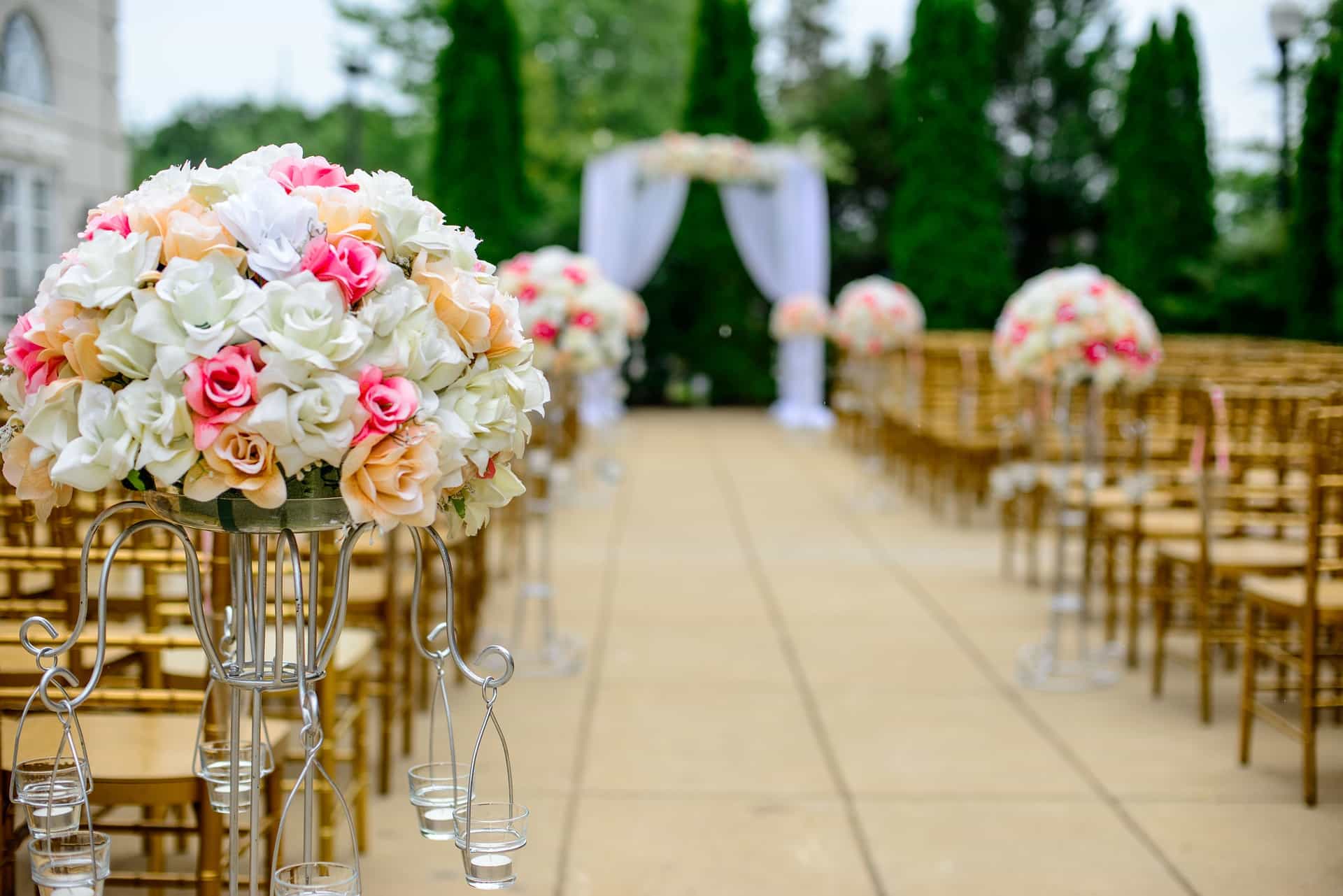 Quite possibly the highlight of the day and the moment the show is finally underway, the ceremony is the overwhelming moment you walk down the aisle and begin your new life as a married couple.
It's also the first time you might be hearing the chords and notes of live music (though if in church, your guests may well have been enjoying some ambient organ music beforehand!). The music accompanying the bridal entrance should be a special track chosen to heighten the emotions and give you a cue to remember this moment for the rest of your life – so make sure you pick something you love, and an act that can deliver it in a way you want!
It might be difficult choosing which music you want to play for such a significant moment, but here's some inspiration to get you thinking:
1. Classical Music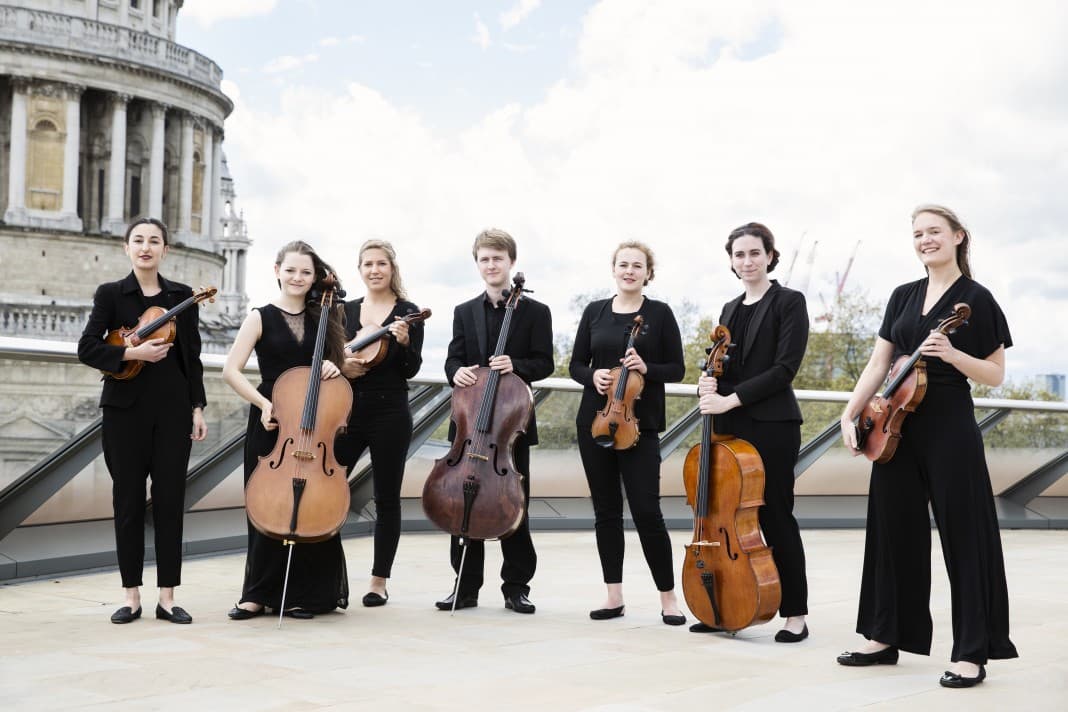 Symphony String Quartet
Classical music may be the first style that comes to mind; after all, it's been around the longest and is still the most popular choice (Pachelbel's Canon being tender enough to never feel overused).
If "Wagner's Bridal Chorus" and "Pachelbel's Canon" aren't your thing, why not experience the "Prince of Denmark's March", a piece composed by St Paul's Cathedral's very first organist Jeremiah Clarke and which was played for Lady Diana and Prince Charles in 1981? You could also consider Handel's "Arrival of the Queen of Sheba", an elegant composition probably most fondly remembered in recent times as the music that played when Daniel Craig met Queen Elizabeth II for the London 2012 Olympics. If classical music is your thing you'll love our classical processional and recessional songs!
If you're going classical, we'd definitely recommend a classical or instrumental musician – a ceremony piece from a wedding string quartet or a pianist is soaked in romance and will guarantee you exchange vows in total elegance.
2. Cinematic Masterpieces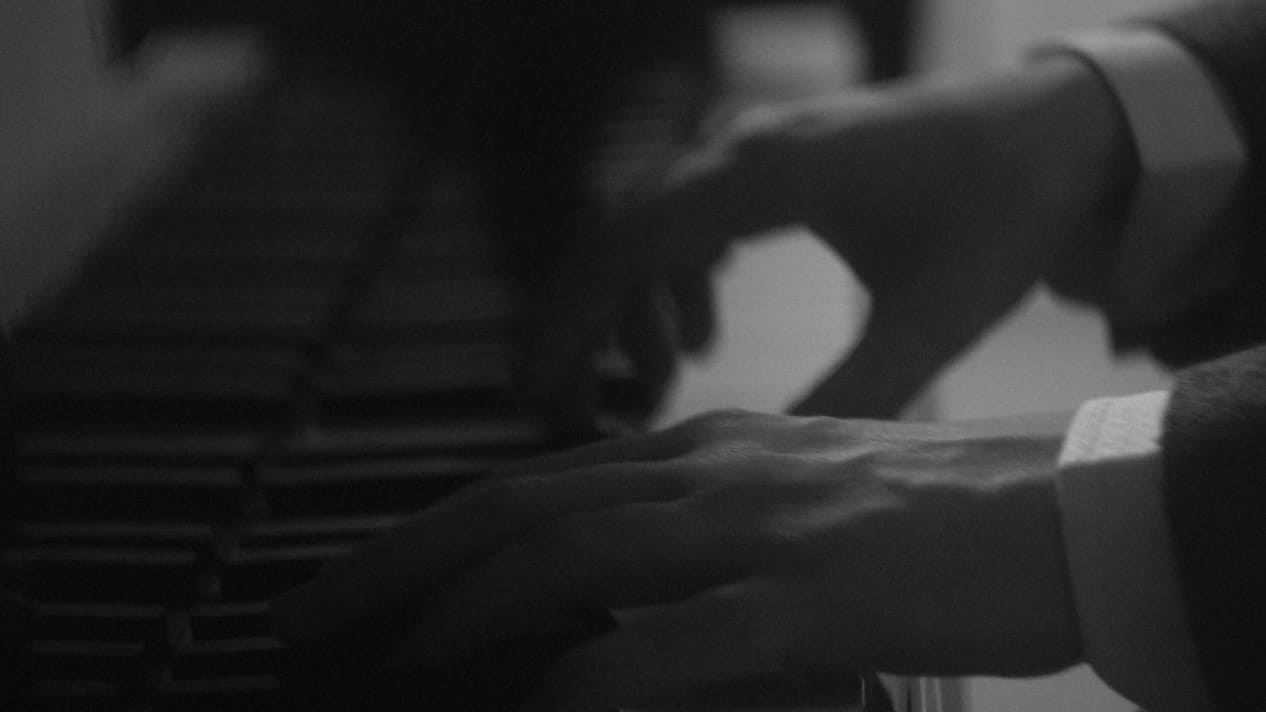 Don't be afraid to shake things up! Cinematic pieces remind us over the powerful emotions evoked by our favourite films and TV shows, and so naturally fit with the romance of a wedding ceremony. If you love the idea of using music from the big screen in your wedding, check out these songs from the movies to walk down the aisle to!
David Arkenstone's "The Secret Wedding" is a particularly popular piece (David Arkenstone has made an enormous selection of gorgeous instrumental music, so an exploration of his work is always encouraged!) while the movie "Romeo + Juliet" by Baz Luhrmann has the popular "I'm Kissing You" from Des'ree (and an instrumental piece from the balcony scene which is ever so romantic). If you're a little bit geeky, you may also appreciate the fact "Across the Stars" from "Star Wars: Episode II" is also a popular processional song! Alternatively, make sure to take a look at these wedding songs for the geeky bride and groom if this sounds up your street!
For cinematic music, the obvious choice is, again, a string quartet or wedding pianist, but you might want an act that can throw a little more into the mix – perhaps a jazz band who can put some brass and woodwind behind your favourite melodies?
3. Romantic Ballads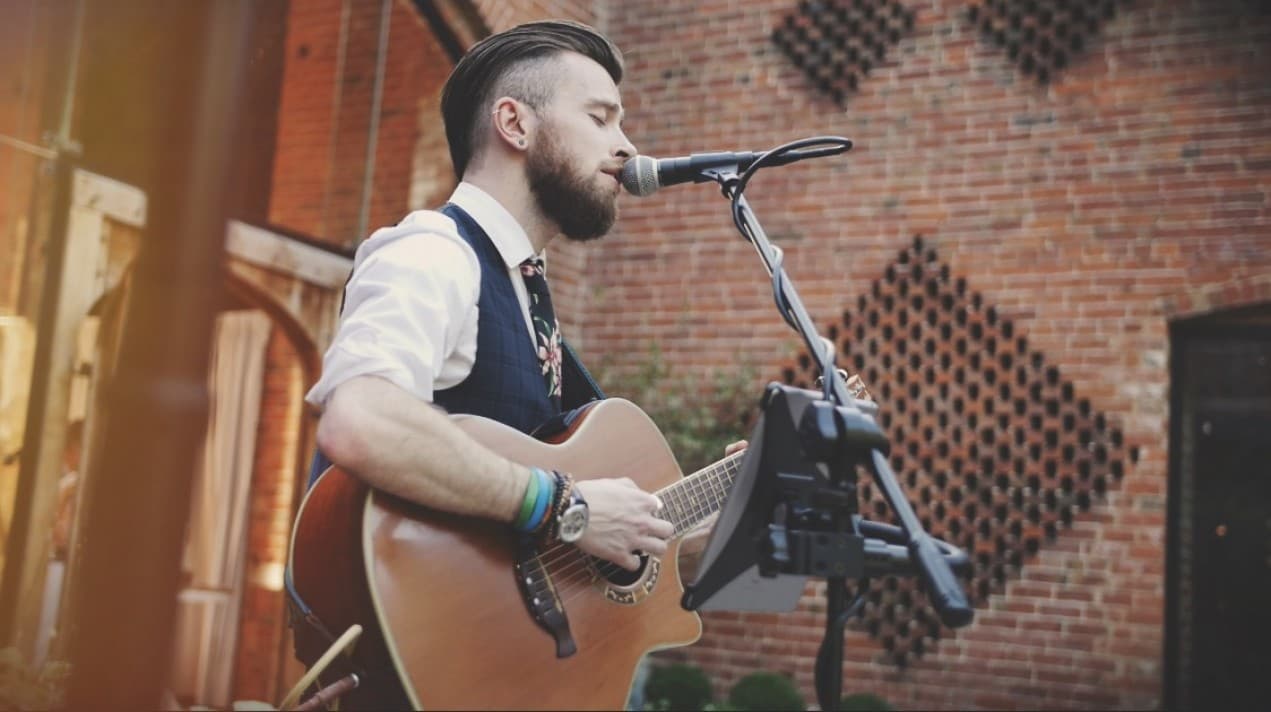 Matt Taylorson
On the other hand, if classical and instrumental music just isn't your thing, there's nothing wrong with going for a heartfelt pop number. Hearing John Legend's "All of Me" or a cover of "Make You Feel My Love" by Adele is sure to tug on the heartstrings as you make the journey to say your vows (or watch your partner make the journey towards you)! Here's where you'll want a tender wedding singer or perhaps the understated simplicity of an acoustic duo to deliver the stripped-back romance of a balladeer to your big day.
Songs For Signing of the Register
Redwood Duo
After the ceremony, allow for around 10 minutes of music while you sign the register – that equates to 2 or 3 songs at least! This is an opportunity to turn up the tempo a little as the guests take photos and get into the mood for the rest of the day.

Popular song suggestions for this part of the day include everything from classical pieces like Bach's "Air on the G String" to cinematic music such as Stanley Myers' "Cavatina" from the Deer Hunter. You can keep things cheery with souful songs by the likes of Luther Vandross and Aretha Franklin, breezy folk-driven tunes from the Lumineers and Mumford and Sons, or even some lowkey indie by Oasis or Arctic Monkeys – and of course all the feel-good chart hits you can think of!
Live Entertainment for the Drinks Reception
The Lightmen
Your ceremony is the special moment when you and your partner are the focus, but the cocktail party that follows is the hotly-anticipated opportunity for all your guests to enjoy their own time together while you and your new husband or wife dash off for a formal photography session with the bridal party.
It isn't a long period – an hour or two at most – so it's a great time for a band to stretch their legs before the big performance, or for a smaller live act to do a short performance that'll get your guests in a great mood.
This is the time for your guests get to loosen up, break the ice, and relax in preparation for the wedding breakfast and a night of fun! Here are a few recommended ways you could help them chill out:
1. Acoustic Music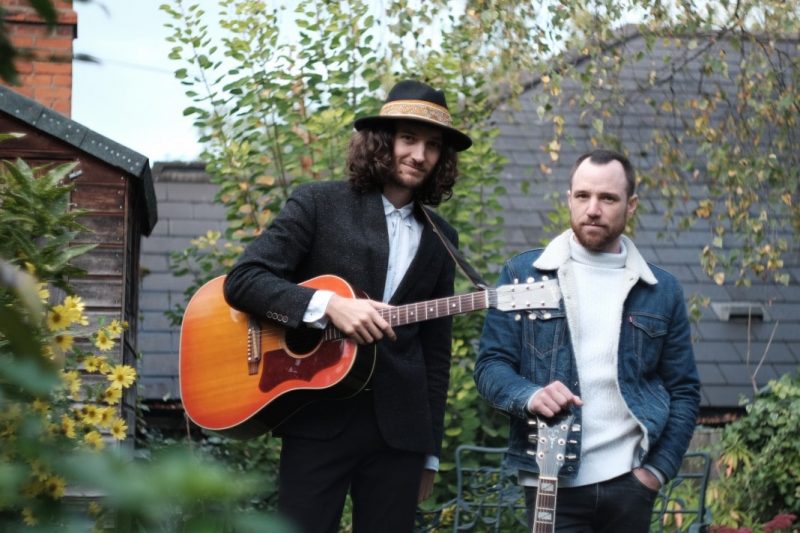 Burnham and Frisco
Keeping things relaxed and unobtrusive is essential to encouraging conversation. If you hire a pop and rock band to take your evening reception to the stratosphere, why not ask beforehand if they offer live lounge style acoustic sets? It could make things simpler (and cheaper) if they offer a carefree afternoon set as well as an electric reception set.
Jazz bands for weddings are also especially popular for this occasion, keeping the sound low and silky-smooth, but attracting the eye with a visually impressive centrepiece and sensational talent. Small classical ensembles can also be used to evoke an elegant mood.
If you're having your wedding outdoors, why not book a roaming band or a singer-acoustic-guitarist to lift everyone's spirits on the go? Roaming musicians will wander the gardens, filling the whole place with catchy, troubadour charm.
2. Magicians
If you're anxious about tight-lipped family members meeting for the first time, give them something to talk about! The talent of modern wedding magicians will have everyone believing they've just met a real wizard, and if nothing else, they'll certainly provide a bewitching distraction and unite your guests in awe! Not only will you give them some unrivalled enchantment, it'll also help them have fun, and something to marvel about over dinner!
3. Caricaturists
A quirky way to give your guests personalised memories (and a physical memento they can actually take home), wedding caricaturists aren't just good at providing your guests with a hilarious and individual visual likeness; anyone who has passed a professional caricaturist in the street will know they're good at attracting a crowd with their talent, too! So you'll be giving your guests their own little present as well as helping them get together and chat – winners all round!
4. Brass Bands and Woodwind
Laid back music that glows with soulfulness, there's something about an instrument motivated by breath that creates a totally unrivalled and stirring sound! A solo saxophonist will deliver silky-smooth background music whether performing with or without backing tracks, while a brass band can play traditional or modern tunes in a dignified or rambunctious style – giving plenty of flexibility when it comes to their performances.
5. Living Statues/Stilt Walkers
If you feel like adding eccentric entertainment, then why not go for an off-the-wall act that's sure to make a statement? Living statues and stilt walkers are increasingly popular means of meeting and greeting your guests and are sure to add enough novelty that everyone will soon forget their cares. We'd recommend the stilt walkers are restricted to outdoor weddings though – or those with a very high ceiling!
Live Acts for the Wedding Breakfast
Bellies will have been rumbling long before your guests sit down for their meal, so everyone'll be eager to tuck in when the entrées arrive! Don't have friends and family listening to anything too racy at this point – they'll be focussed on the delicious food in front of them, so a cover of "Pulse of the Maggots" by Slipknot might not aid the digestion too well – might we suggest some smooth and elegant classical or jazz music?
If you've got a pop and rock wedding band doing their thing, some slow acoustic pop numbers will make a pleasant atmosphere during this time, while your cocktail reception band could keep playing low during the meal.


1. Harpists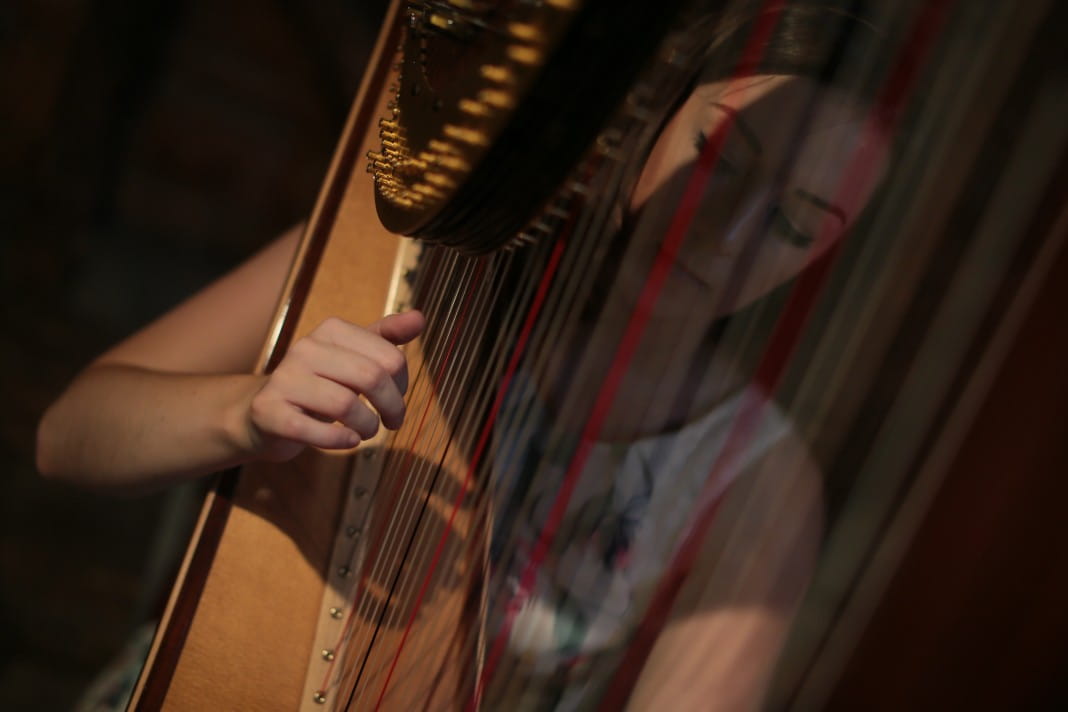 Emily Ria Harpist
A harpist will create a truly divine atmosphere and accentuate the flavour in every bite with their ethereal performances on this delicate and beguiling instrument.
2. Surprise Singing Waiters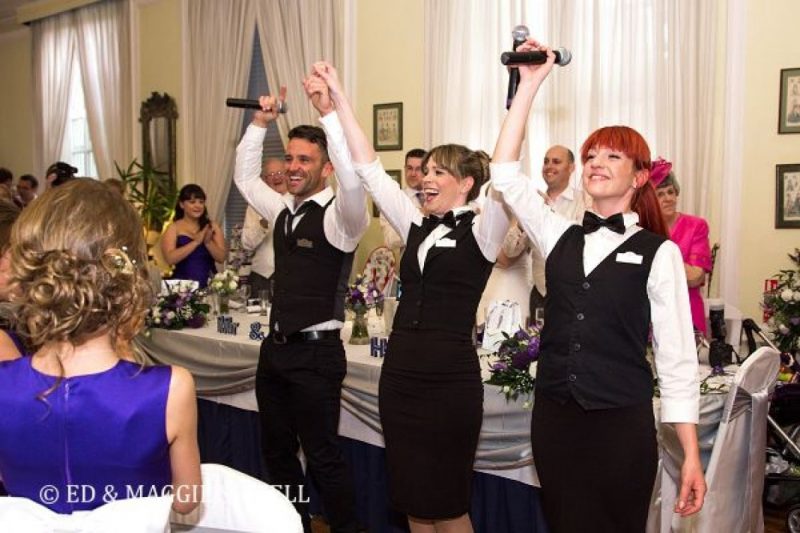 Secret Singers
Something increasingly popular among UK couples is the wedding singing waiter act – imagine your guests' surprise when that dishy waiter bursts into song just as he's clearing away the tables! They say unexpected pleasures are better than expected ones, so here's a treat that's sure to go down well with the guests – especially if they love napkin waving and conga lines!
3. Toastmaster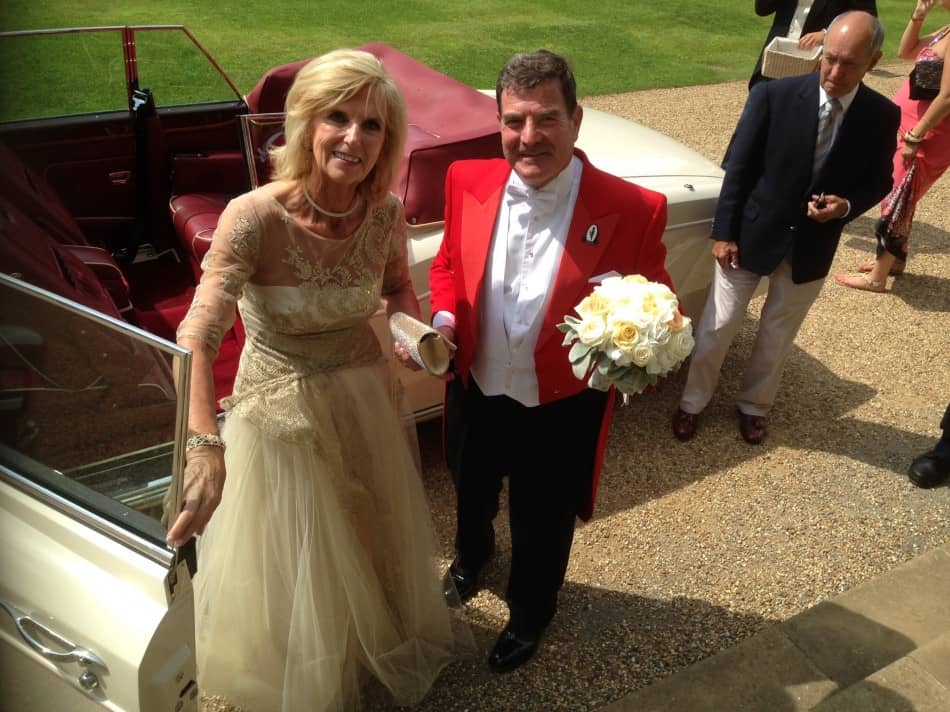 The Professional Toastmaster
Why not take your wedding in a traditional direction? A toastmaster keeps your wedding schedule in order and handles all the formalities, saving you from having to do all the meeting and greeting yourself, so you can concentrate on more important things! The Toastmaster traditionally greets your guests, organises speeches, and keeps the helps the day flow smoothly so you don't have to spend your whole time worrying about it
Choosing Your First Dance
The nerves are going to be high when it comes to your first dance… all eyes are on you and your love, so you'll be eager to make sure the moment goes perfectly.
We can't decide who or what should be playing at this point – after all, this is your special moment together and the first dance song you choose is supposed to reflect who you are as a couple. Our tip is to follow the first dance song with something upbeat to kick start your reception celebrations and keep that dance floor full from the start!
If you really, really can't decide on a song, then we recommend looking through classic first dance songs and picking one you and your partner can agree on. Once you've found a song you love, find the perfect band to cover it!
Whether you're going slow or up-tempo, aim for the songs that always leave good memories. Old-school favourites include classy songs from Frank Sinatra, Andy Williams and Tony Bennett – which might mean you'll favour a Rat Pack band or singer.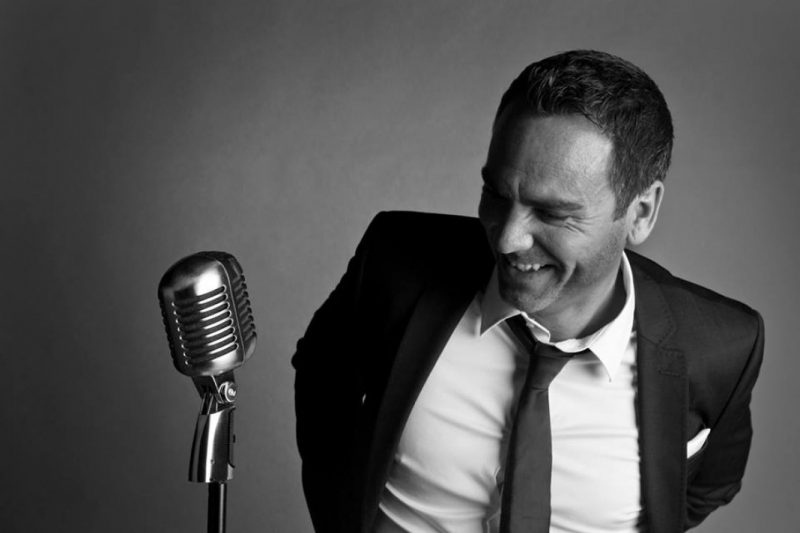 Calvin Taylor
Ed Sheeran's "Thinking Out Loud" was Britain's favourite first dance song back in 2016 as revealed by Spotify, and an acoustic singer-guitarist will make a beautiful, tender rendition just for you. You're not restricted to Ed Sheeran either (even though "Perfect" is another beautiful choice) – most good singer-guitarists or live bands are happy to learn a first dance song of your choice within their fee.
On Spotify's list, "Thinking Out Loud" was followed by "At Last" by Etta James and "All of Me" by John Legend (if you didn't already use it for your procession!), either of which would sound exquisite performed by a soul and Motown wedding band.
The Ultimate Wedding Reception Party
Dance Floor Fillers
It's time for the main event, and for you as a married couple to host your guests on the dance floor! Oh, and don't think this is as simple as throwing together a playlist of classic pop songs – there's a lot more subtlety to giving everyone a great night than a hastily assembled playlist! Depending on the mood in the room, you're going to need energetic party favourites to match high points and slower ballads to give your guests room to breathe and revel in the romance.
This is the time your live wedding band comes into their own, and all those years of experience playing in top venues and for the biggest names across the world finally pays off – a top wedding band will gauge the crowd's reaction and know exactly which songs suit the moment. Interacting with the audience, the band won't just play the pulsating classics with incredible talent – they'll charge up your guests in an electrifying, interactive performance they'll never forget.
1. Pop and Rock Bands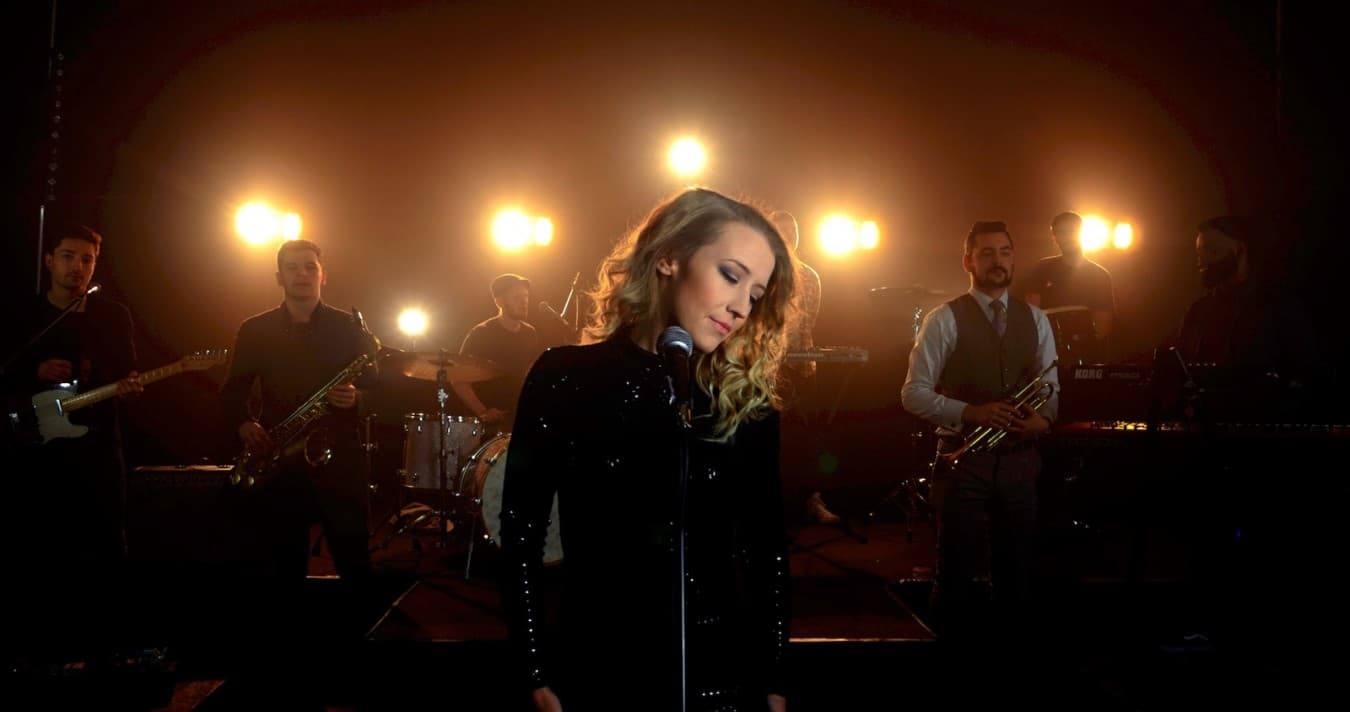 Rewind
Pop and rock wedding bands are a perennial favourite for brides and grooms. These versatile acts build up a decade-spanning repertoire of songs that encourage guests of all ages to take a turn on the dance floor.
2. Acoustic Folk Bands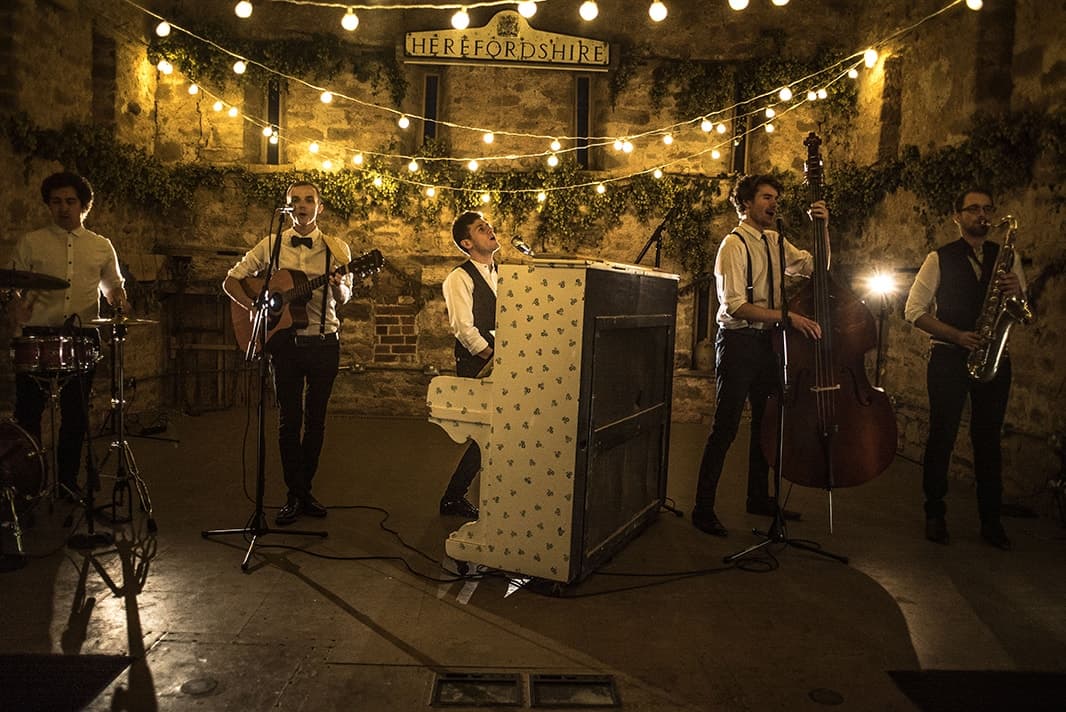 Wandering Wings
Following the indie-folk resurgence started by the amazing Mumford and Sons, the popularity of acoustic wedding bands has exploded. Add these upbeat musicians to your wedding party for a stylish, rustic twist on all your favourite party songs.
3. Soul, funk, disco and Motown Bands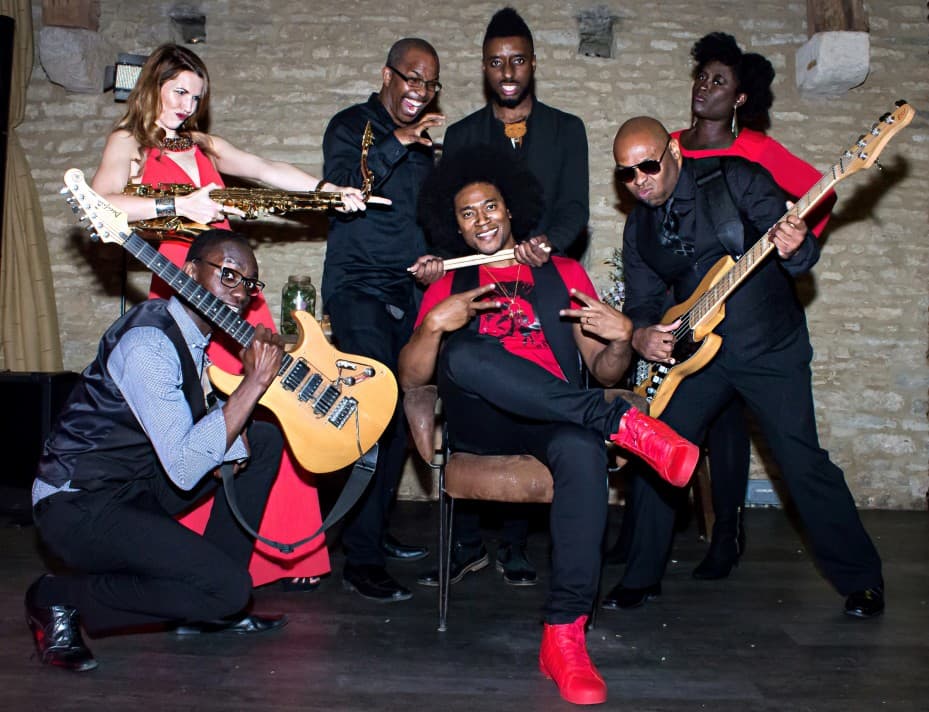 Afro Soul
Soul and Motown wedding bands and disco and funk wedding bands provide timeless entertainment that simply gets people dancing. You try resisting moving to the likes of Stevie Wonder, Diana Ross and Marvin Gaye. Soulful bands also excel in smooth renditions of moving ballads for those slower moments.
4. Indie and Britpop Bands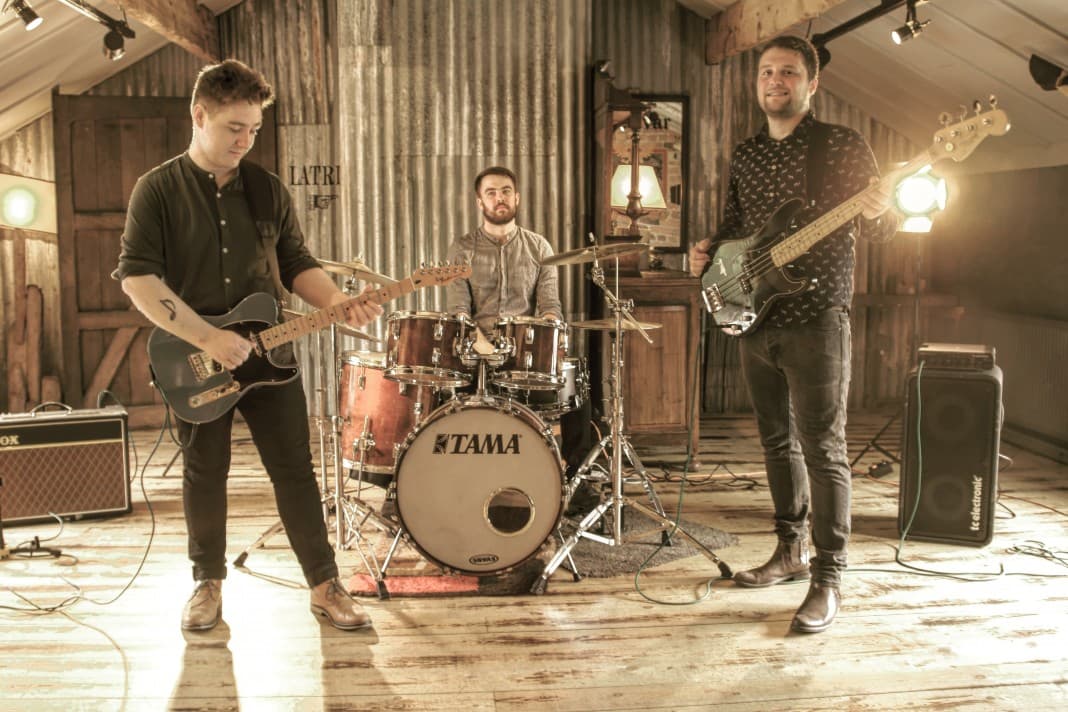 The Revivers
The eighties has exerted its day-glo, electronic influence over recent music and fashion, but with 90s kids all-grown up and getting married we're seeing the nostalgia trip move on to the decade of Cool Britannia. Britpop and indie wedding bands resurrect the swagger of Oasis and the streetwise humour of Blur, as well as throwing some pop-punk anarchy into the mix.
5. Modern Chart, Dance and R&B Bands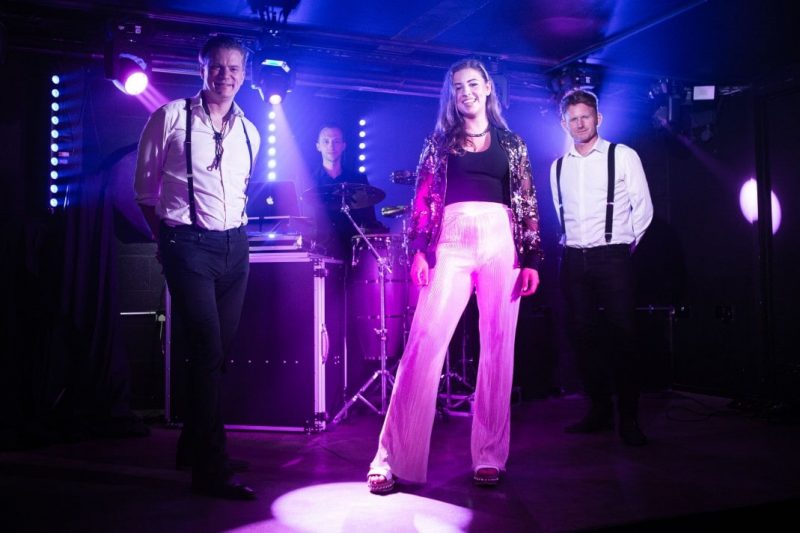 Don't Stop Now
If only the latest hits will do for your contemporary wedding reception, then a modern R&B and chart wedding band is the ideal choice for you. The wedding music industry has become a hotbed of the freshest young musical talent, so it's no surprise their repertoires reflect what's popular right now.
6. Vintage Bands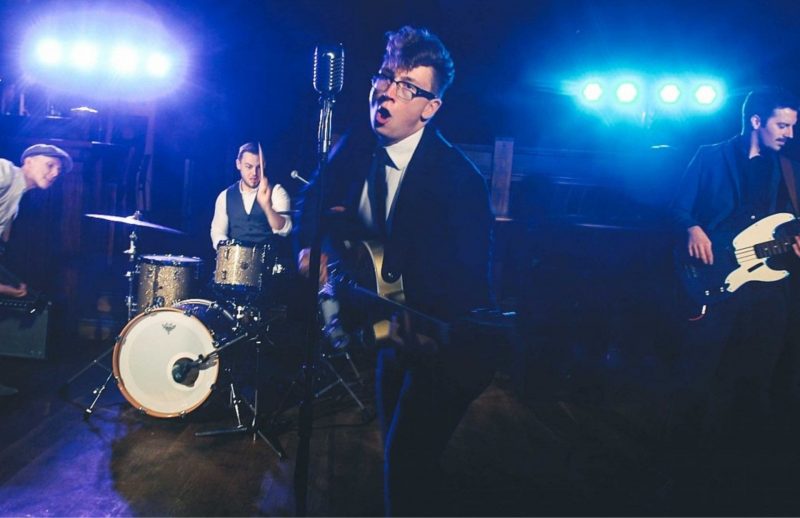 The Fat Cats
What if you have a vintage themed wedding? No problem – get your friends and family bopping, swaying and jivin' to the vintage licks and growls of a sensational rock 'n' roll wedding band, or throw things even further back – get your spats and your glad rags on for some jazz and swing goodness! Alternatively, mix things up with a Postmodern Jukebox style performance – modern songs in a cool, vintage style from a contemporary swing wedding band.
Booking a Wedding Band
The options are limitless: here at Entertainment Nation, we've gathered hundreds of the UK's best wedding bands to work with you and craft a performance you'll love. Each act is vetted by our expert team to ensure you'll receive performers of the highest quality on your special day.
Don't Forget The DJ!
Urban Idol DJs
Not sold on the big, live-band experience? That's definitely not your only choice for a rousing evening party. Wedding DJs have been faithfully spinning their discs to delighted crowds for years, and with today's equipment and the number of DJs available to hire, the quality is driven ever higher and higher. DJs know exactly which tunes work to plant your guests on the dance floor where they belong, but you have the added advantage of being able to make requests on the night – so you still get an interactive experience, and the chance to hear the songs as and when you want them!
You could even enjoy the best of both world's and hire an exciting DJ Live act. These cool and current DJs and musicians bring together this exhilaration of dance music with the frisson that only a live performance can provide.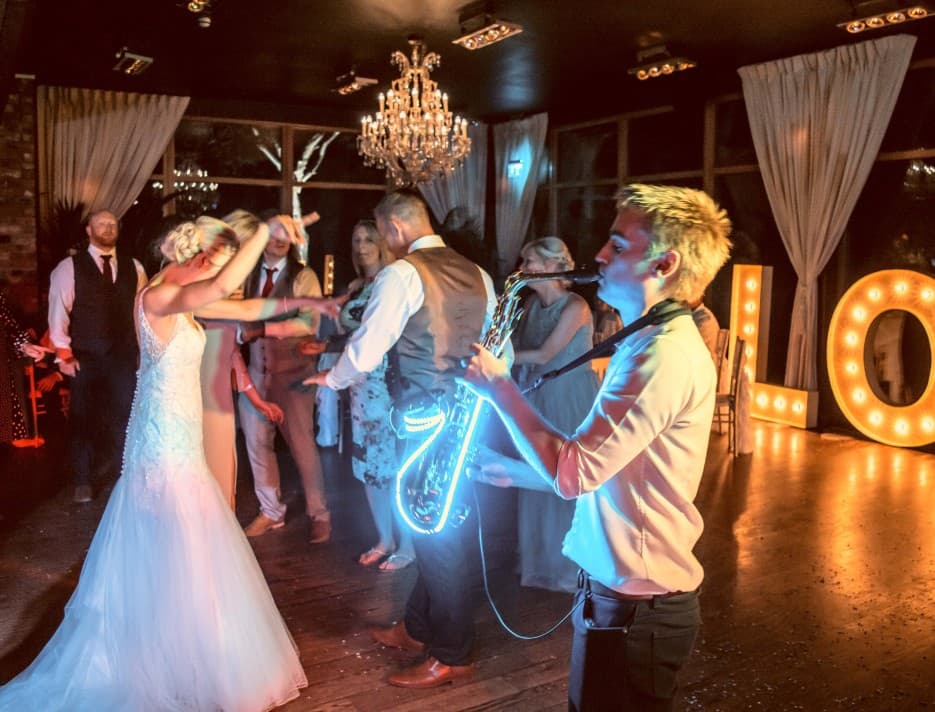 Lux Collective
Finding Your Dream Wedding Entertainment
We hope we've helped you work out what kinds of live acts to book for the different parts of your wedding! Remember though – at the end of the wedding day, it's your special occasion, and whichever way you want it to go, you have the final say.
Whether you choose to heed our advice or toss it to the wind, we hope you've found our suggestions interesting, and if you're looking for some of the acts mentioned above, be sure to chat with the team here at Entertainment Nation, who will be happy to help you find a singer, band, or entertainer perfect for whatever kind of wedding you're hosting!