When booking a band for a wedding, party or corporate event, you'll see the terminology 'DJ Services' bandied about. What does it actually mean and what will you be getting from this service?
Before we go any further, if you've found your way here in search of a DJ for your event, you can hire a DJ here!
Right, with that out of the way, on to the the explanation of 'DJ Services': in short, the term 'DJ Services' is used to describe how music is played in-between an act's sets, where a DJ would normally take control. Nearly all our bands now offer a complete package, covering these breaks too.
The level of service that's provided can differ drastically between bands. Check each band's profile to check the level of cover offered as standard, along with any options to upgrade. So let's have a look at what options are offered by our bands.
Background Music
This is exactly as it sounds: music played in the background to keep things bubbling along. It's usually in the style of the act you've chosen, and played reasonably quietly. It's ideal for daytime bookings.
Playlist DJ Service
This is the most common service on offer and consists of music in-between the live music and right through until your curfew. The playlist will be filled with tried and tested tunes that will keep your dance floor busy. Many bands allow you to add your own music to the playlist if you give them enough warning. The band will normally be more than happy to leave their lighting running throughout the DJ sets to keep the party atmosphere alive.
Manned DJ Service
Some bands offer a further service, going above and beyond to make your night extra special and include a fully manned DJ service, allowing you to request songs and have announcements made. They will also tailor the music to the mood of the evening playing suitable songs at the right time to really keep the party going and the dance floor pumping!
If a band doesn't offer a manned DJ service as standard, it could be something they can offer for an additional cost – ask at the time of booking. (Please note, they are not fully fledged DJ's – so more than likely won't be 'beat mapping' or 'MC'ing' throughout the evening – more judging the mood of the crowd and ensuring the dance floor remains busy.)
Pro/Full DJ service
Sometimes a band also offers to bring a real DJ with them. This means they can mix tracks live, take requests and make announcements – the full shebang!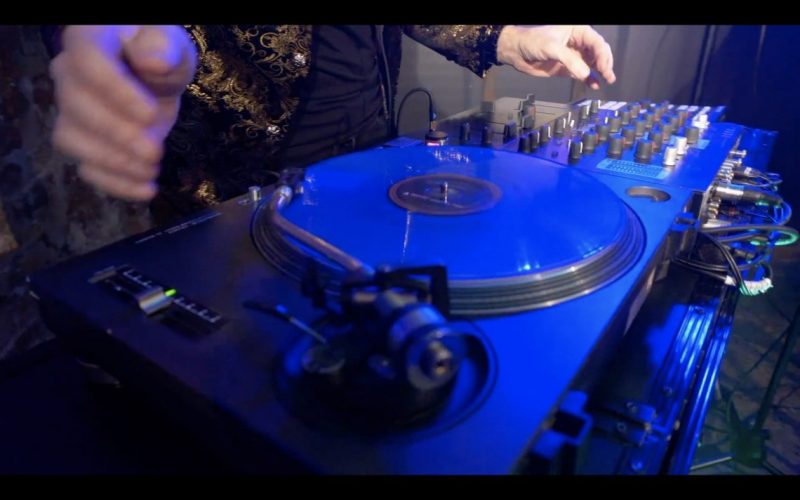 There are loads of great benefits when the band provide DJ services:
Price – It's cheaper than hiring a separate DJ to do the job.
Top-quality sound – Bands will generally have a great PA system, which is often better than a DJ would provide. This guarantees amazing clarity and volume not just for their performance, but for the music between as well!
Space – It can also really benefit couples that are limited on space – with the band providing all of the equipment and lights needed for a full night's entertainment, without having to set up alongside a DJ's system too.
We are always happy to advise you about what your selected band offers when we quote, but if you ever have any questions we're always here to help! Give us a shout on 0800 53 000 35, click the chat button at the bottom of the screen or email info@entertainment-nation.co.uk.