Planning a wedding is one of the most exciting yet mind-boggling experiences you can have. If you're reading this, you've probably entered the exciting world of wedding entertainment and it's possible (or even probable) that you are overwhelmed, not only by the choice of wedding bands on offer but by some of the terminology used on websites.
If this is you, relax in the knowledge that you're definitely not alone – that's why this guide exists! Read on to familiarise yourself with all the jargon used on wedding entertainment websites so you can go ahead and book your wedding band with confidence – knowing exactly what you're getting.
Looking To Hire A Wedding Band?
DJ Services
Most bands will have some sort of music available to play between sets and after they have finished performing so you and your guests can carry on dancing. The types of DJ services on offer can vary so here's a short summary of all the terms we use so you know what you're booking!
Background music – exactly as it sounds. Music that plays in the background just to keep things bubbling nicely.
Playlist DJ Service – This is likely to be played loudly between sets and afterwards to keep your dance floor full when the band aren't onstage. You are usually able to request songs to be added to the playlist prior to your event, or many bands will let you create your entire playlist, enabling you to have all the songs you want.
Manned DJ – This is a step up from the DJ playlist as a member of the band will be on hand to take requests and make announcements.
Full DJ service – A pro DJ will be available for a full club experience. They can take requests, make announcements and mix tracks live – the full shebang!
If you're considering booking a DJ for your wedding have a look at some of these pro DJs!
Acoustic Set
An acoustic set is perfect if you want to create a laid-back vibe during your day. This type of entertainment is ideal for a wedding breakfast or drinks reception as it is often unobtrusive but still provides fun and enjoyment for your guests. Many of our bands offer this kind of service as an additional extra and this option nearly always works out cheaper than booking separate daytime entertainment.
Roaming Band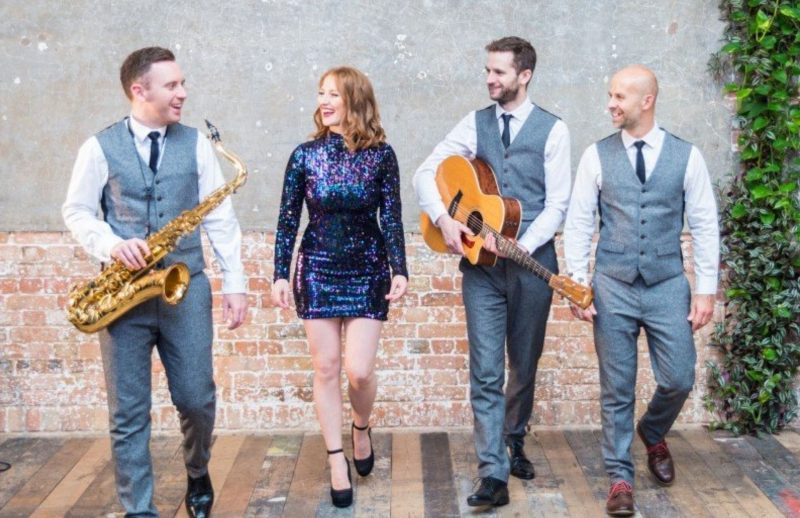 A roaming band is a step up from a standard daytime acoustic set. This type of band doesn't need an area to set up in and can move around during or after each song they perform. This provides an exciting, personalised and interactive experience for your guests!
Repertoire
A band's repertoire is the songs that a band is able to play. All our bands' repertoires are available on their profiles for you to peruse. If there's a song you love that isn't in their repertoire, most bands will offer to learn it for you as part of their standard package – ideal if you want a personalised first dance.
Set List
A set list is the songs that a band will actually perform on the night. A few weeks before your event the band will get in touch with you to discuss the setlist and help them to tailor the songs they will perform to suit you. If there are any songs from the band's repertoire you don't want them to play – let them know! After that we strongly recommend allowing the band to compile their setlist for you. They are seasoned professionals – they know how to fill a dance floor and provide the ultimate party for your guests. Plus, there's something exciting about not knowing what's coming up next!
Special Requests
If the song you want to hear isn't in your band's repertoire, most of the time they will be able to learn it for you. This is perfect for a personalised first dance or song to accompany your walk down the aisle. Most acts will learn a song as standard and some will even learn more than one! Others will learn it for a small fee. Check the band's profile to see how many special requests they offer.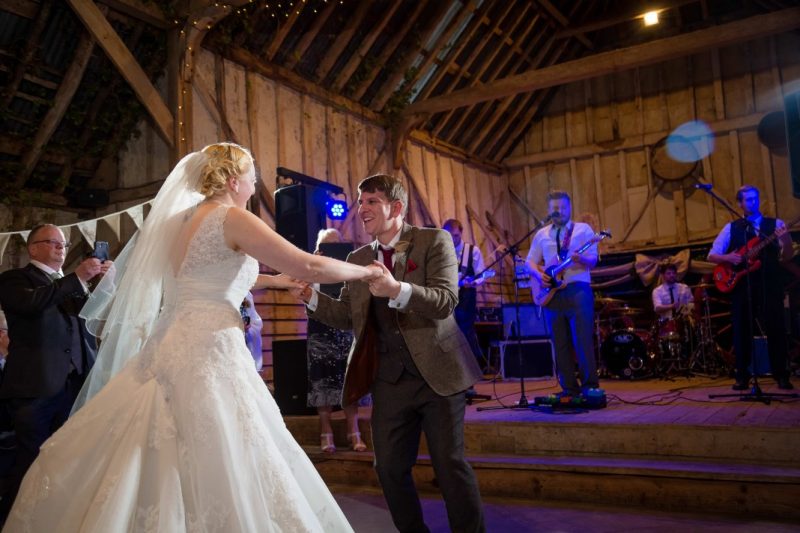 Set Length
This is the amount of time a band performs for at any one time. Most bands offer a choice of 2x 60 minute sets or 3x 40 minute sets but this can vary and bands are often happy to be flexible.
Add-Ons
These are all the other cool extras that bands offer. Some offer extra daytime or evening sets, additional performers or extended performance times for example. Check on each band's profile to see what they offer. If you're after something specific, our helpful advisers will be able to talk you through all your options!
Self-Contained
To make things easier for you, most of our bands are 'self-contained,' meaning they provide all the equipment needed for their performance. They arrive, set up, and off they go – leaving you free to enjoy the show and not worry about finding a PA.
Line-Up
A band's line-up is the performers in the band. For many bands, the line-up is changeable. For example, Mountford have a 3-piece line-up of singing guitarist, stand-up bassist and drummer. They also offer the option option to add a saxophone – thereby changing their lineup to a 4-piece with added sax goodness. It's as simple as that!
Arrival Time
Literally, the time the band arrives at your venue. They will tell you what time they will get there and how long it will take them to set up so that you can plan your day accordingly.
Finish Time
Most venues have a curfew of midnight, so your band will finish their performance in time for them to pack up and leave at that time (unless you've booked a late finish!) Don't worry though, the music will continue until the end of the night by means of the DJ playlist or whatever else is provided by your band.
Contract
At Entertainment Nation, we will provide a secure contract to be signed by you and your band. This will provide you with the security of knowing that your band will deliver everything outlined in the agreement. In the extremely unlikely event that something should happen and your band are unable to perform, we will do everything in our power to find a solution to ensure your day goes without a hitch.
Sound Limitations and Sound Limiters
Some venues will only allow bands to perform at certain volumes. This isn't because they are party poopers – they probably have neighbours they need to protect! Check to see if this is the case at your venue before you book a band.
If you want to book a specific band and there are sound limitations at your venue, let us know and we can advise as to whether they will be able to perform or not. We can make alternative suggestions if they can't so don't panic!
To ensure that bands don't exceed the sound limit the venue will ask them to plug their instruments into a device called a sound limiter. This will cut the power to their equipment if a certain decibel level is reached. It hardly ever happens as bands are very used to performing with them!
Sound Check
Before a band can perform, they need to check that their PA system is working effectively, that all instruments and microphones are balanced and that everything sounds incredible for your guests. A sound check will take anywhere from 30 minutes to 2 hours depending on the size of the band.
Every band will do their best to make sure that the sound check interferes as little as possible with the enjoyment of your guests. It is sometimes possible (for a small fee) to have your band arrive early and set up so that the sound check can be done in advance.
Bandeoke (Sometimes Known As Rockaoke)
Like karaoke? Then you'll love bandeoke! Some bands offer you and your guests the chance to take to the stage and perform your favourite songs with them. Perfect for all budding Beyoncés and Bublés!
If this sounds right up your street – check out our great selection of bandeoke bands.
Horn/Brass Section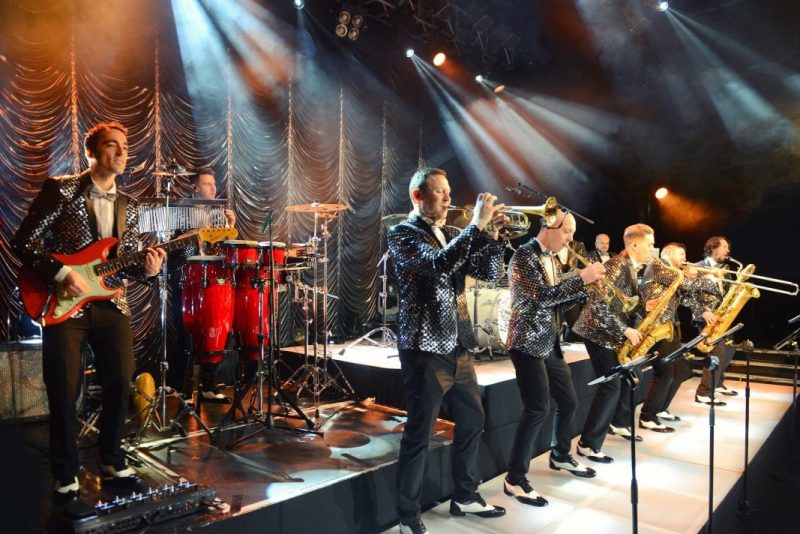 A horn or brass section usually consists of a combination of saxophones, trumpets or trombones, and is commonly offered as an optional add-on for soul and Motown bands. These musicians will not only look cool onstage but will add an epic additional layer of sound to really bring the house down!
PA (Public Announcement) System
This is a sound system, with microphones, speakers and everything else needed for the best auditory experience for your guests. Unless stated otherwise, all our bands will provide this, so that's one less thing to think about!
Lighting Rig
A band needs to look as good as they sound, so if their show needs lights to make it pop then the band will nearly always bring a lighting rig with them. At Entertainment Nation, it is always stated on the band's profile if lighting is provided as standard.
Sound Engineer
Some bands will provide a sound engineer as standard or as an optional extra. The engineer will oversee the PA system to ensure the best quality sound is provided at all times.
Performance Area
The space needed for the band to perform. We recommend a minimum of 3 metres-squared per musician. Remember it's not just the person that needs to fit, but all their instruments and equipment too!
Public Liability Insurance (PLI)
When you book a wedding band from Entertainment Nation, whichever band you choose will have this type of insurance. It's likely that your venue will ask to see proof of PLI before your band will be allowed to perform. Basically, it covers the band for the cost of compensation for the following:
Loss or damage to property
Injury to a member of the public
Death of a member of the public (let's hope this never happens!)
It's important to understand that this type of insurance doesn't cover you for any of this – just the band. It also doesn't cover you if either party cancels. It's a great idea to find out more about wedding insurance, if you're not sure what you might need cover for.
PAT-Tested
If a piece of electrical equipment has been PAT-tested it means needs it has met the required safety standards. All our bands have PAT-tested equipment to ensure your safety!
Can I Find Out More?
Hopefully you are now the master of wedding entertainment jargon and are able to go forth and book your wedding band with all the know-how necessary! Never fear if you still have questions (and you probably do) as our friendly team are on hand to help you out with any queries you still have and to help you get your booking sorted. Get in contact today or check out the incredible selection of wedding bands at Entertainment Nation below!