Today we reflect on the wonderful day that was Tasha and Tom's wedding. You can see from the beaming smiles on everyone's faces that it was a glorious day for all that attended.
Their wedding reception at Wick Bottom Barn in Wiltshire was draped with gorgeous strings of fairy lights and filled with cosy decorations such as family photos, handwritten place cards and more, all put together by the bride and groom. And most important of all, the dance floor was appropriately huge, ready for Roxy Jukebox to take to the stage!
From start to finish, everyone was celebrating, dancing like they'd never danced before and singing at the top of their lungs. There's nothing we love more than a wedding where everyone truly has the best night of their lives – and it shouldn't be anything less!
These magical moments of Tasha and Tom's wedding were captured by the spectacular team at Photography 34!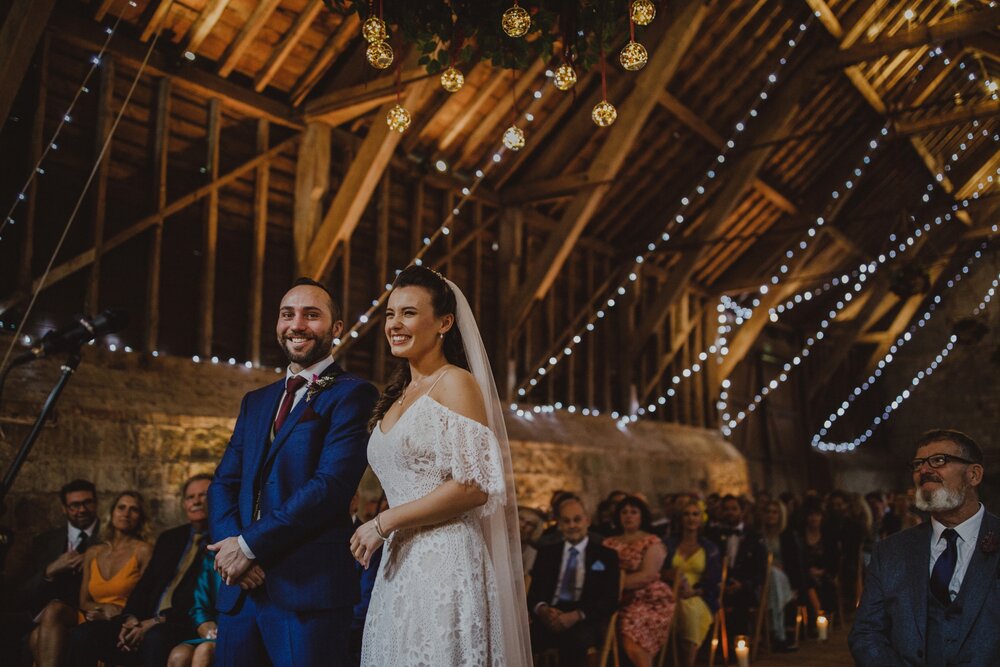 The Bridal Party:
Tasha and Tom looked sensational on their big day, as did their bridal party. The bridesmaids wore different colours that suited the rustic theme perfectly and each had a flower crown to complete the look, whilst the groomsmen were all rocking navy Ted Bakers suits.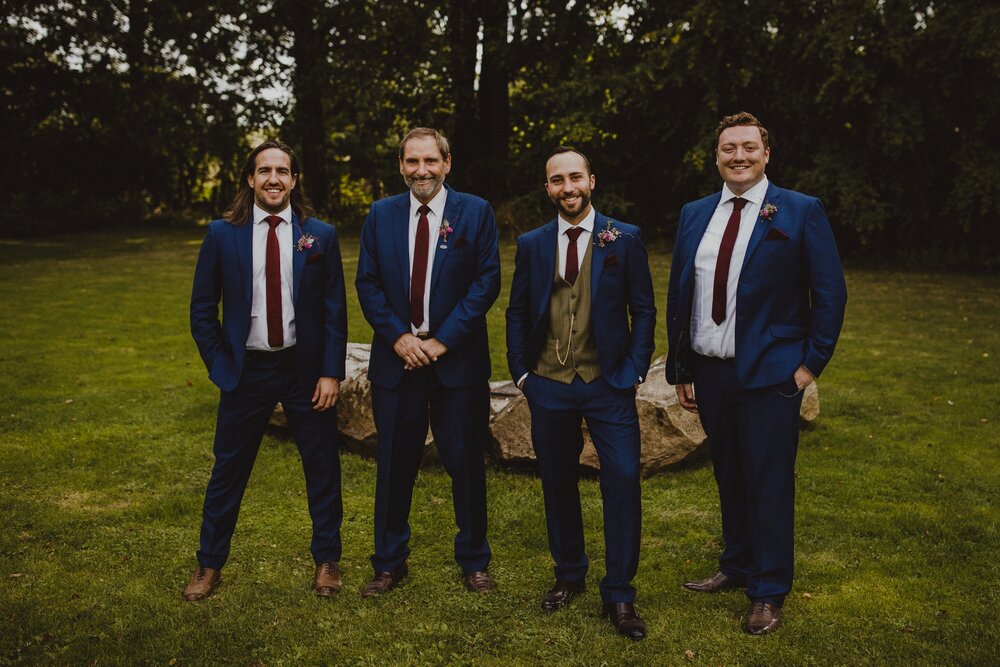 The Venue:
We can all agree that Wick Bottom Barn has a beautiful character and as a blank canvas, means that it can be personalised to suit your style. Lights, flowers and exposed wooden panels just scream romance. The dark beams and barn ambience adds an extra layer of warmth and charm to your wedding day. We really do love this setting – can you tell?!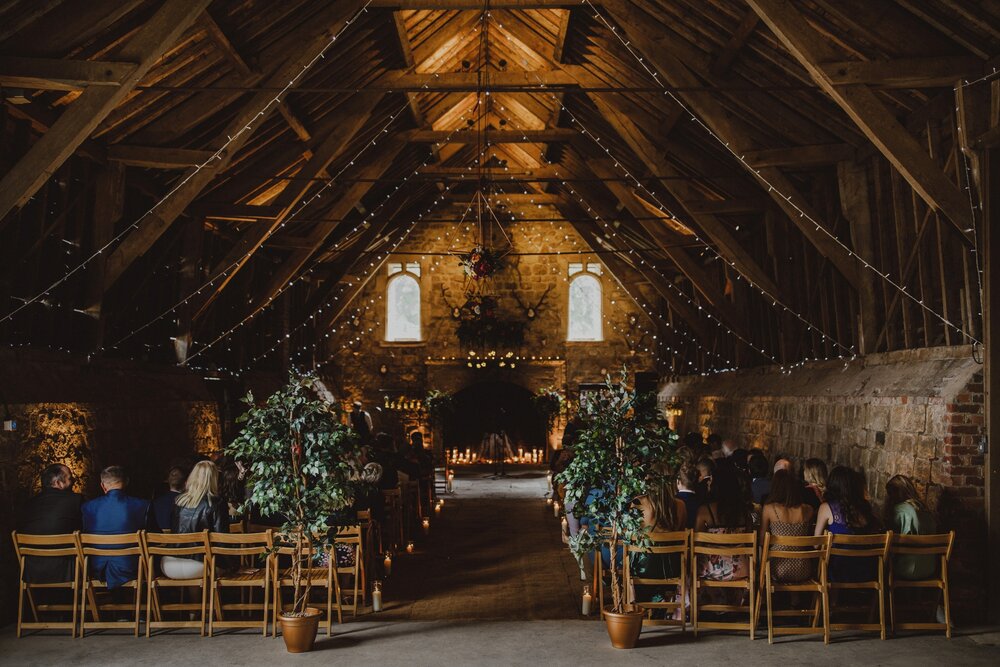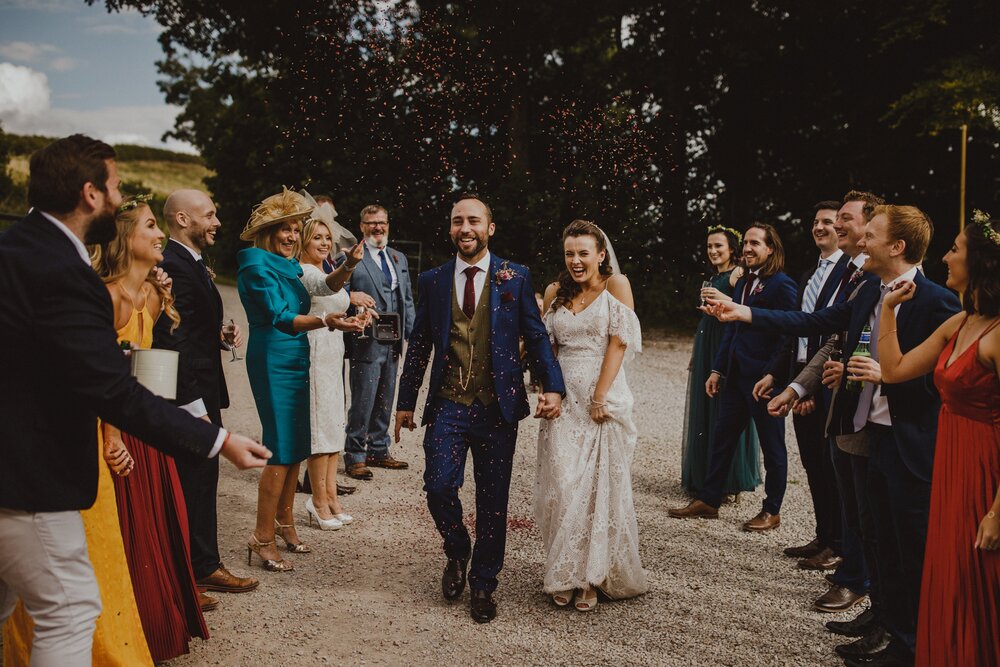 The First Dance:
After the "I Do's" this is the moment we all wait for. All eyes on Tasha and Tom as they take to the dance floor, tissues at the ready. For their first dance they slow-danced to Louis Armstrong's "We Have All The Time In The World". What an amazing throwback choice! Everyone was consumed by the love in the room, and if you weren't smiling, you were definitely crying.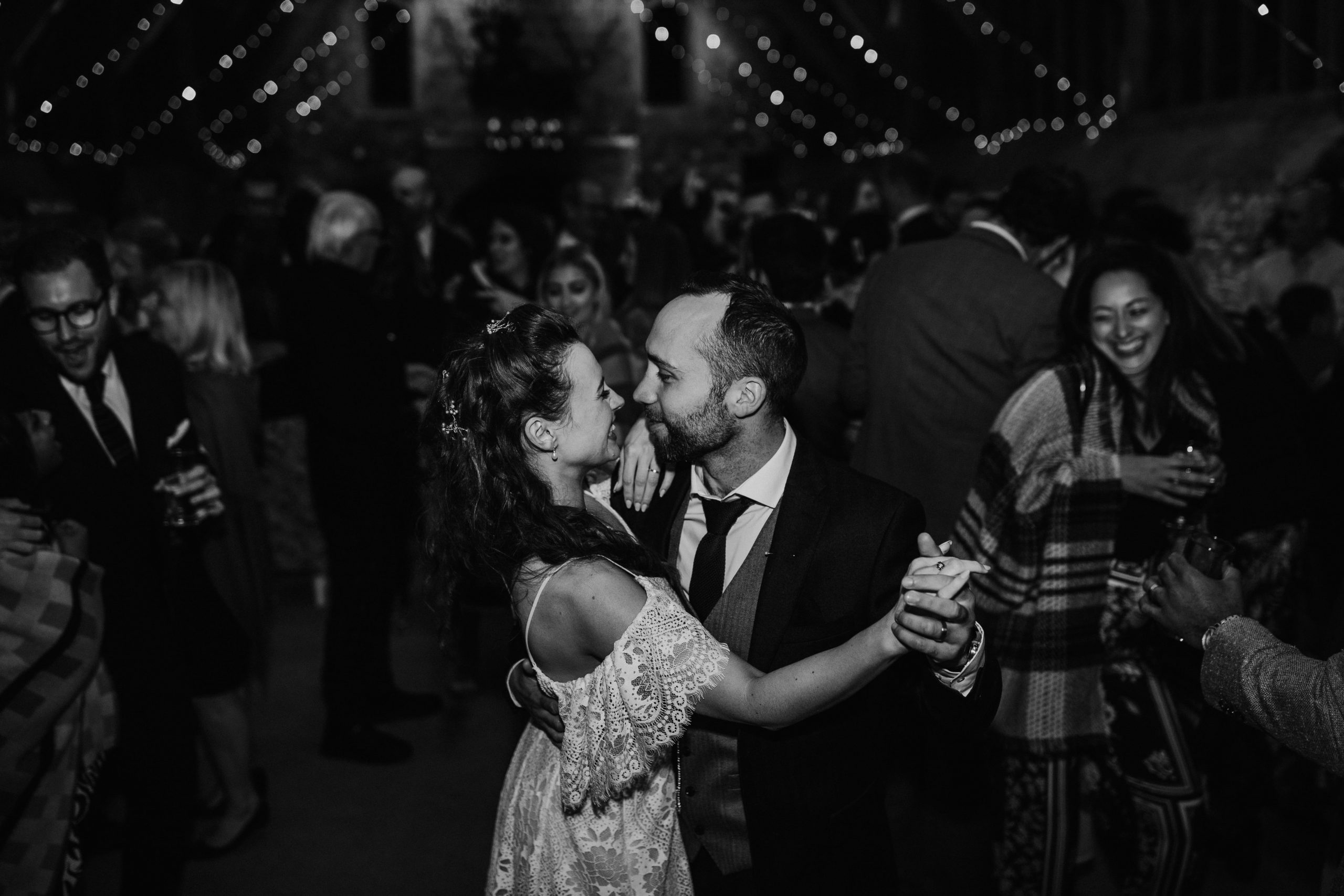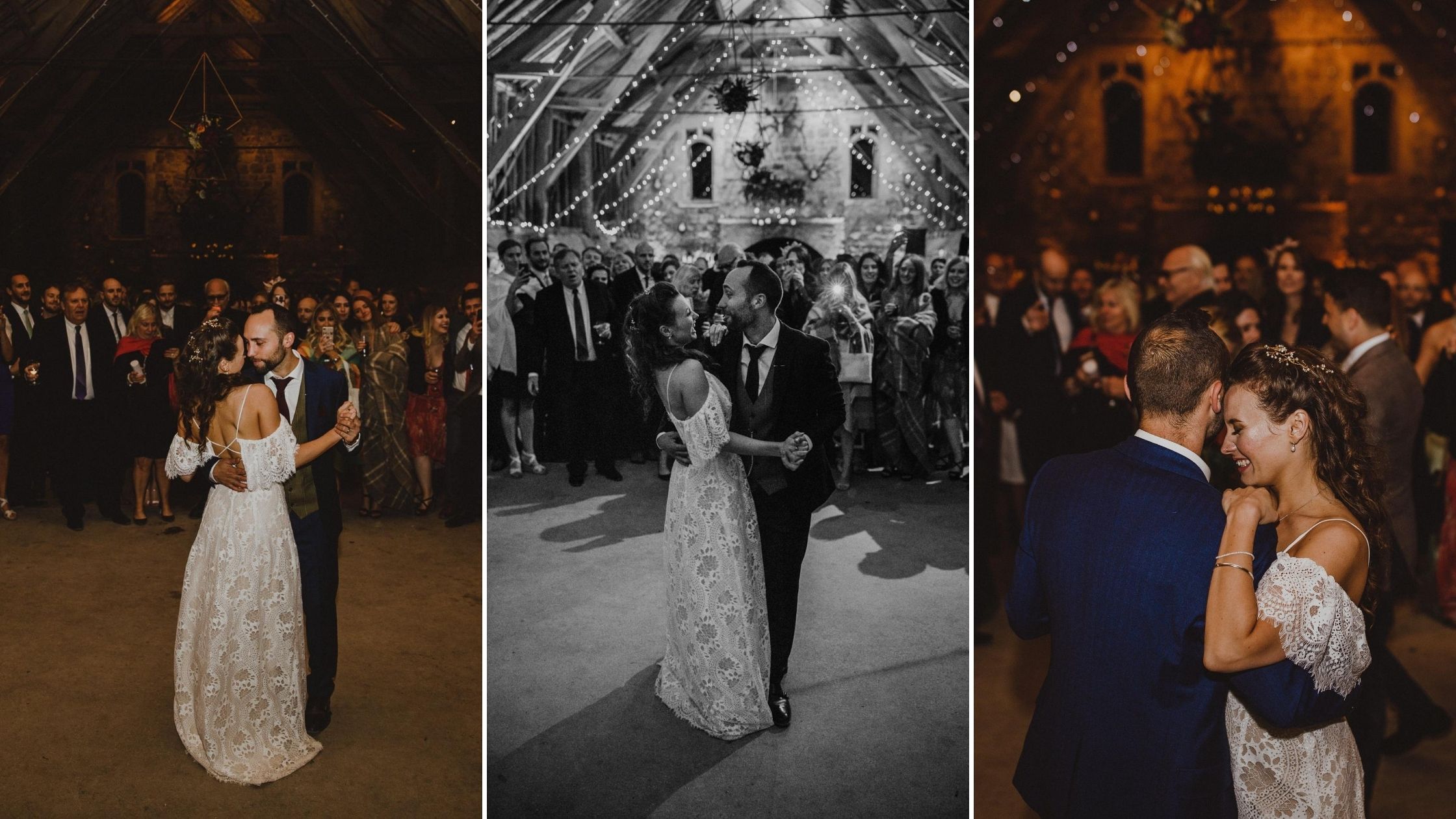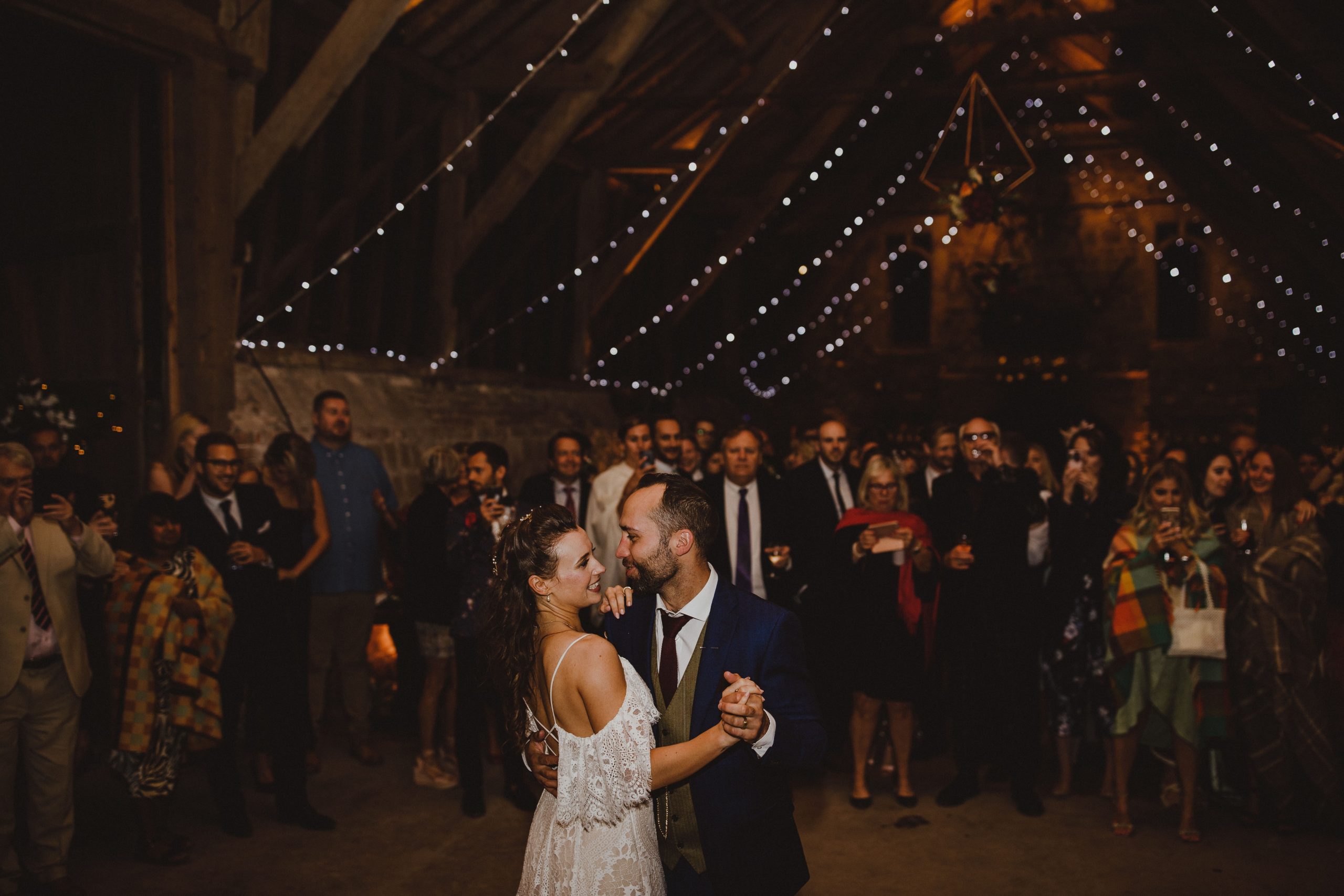 The Party Begins…
In the words of our very own Roxy Jukebox, "from the moment we started playing, everyone was up dancing and it lasted all night". From popping sassy dance moves to screaming lyrics like no one is listening, Tasha, Tom and all their guests were ready to party more than ever when Roxy Jukebox began their first set.
Roxy Jukebox are a thrilling rock'n'roll band with a rockin' sound that takes you right back to the golden era of the 50s and 60s. But they don't stop there! Their setlist incorporates modern pop hits, indie and Britpop throwbacks, smooth soul numbers and much more. It's no wonder everyone was dancing until their feet were sore.
Tasha and Tom opted for Roxy Jukebox's 5-piece band of male lead vocals and guitar, bass, extra guitar, keys and drums. What a night they had!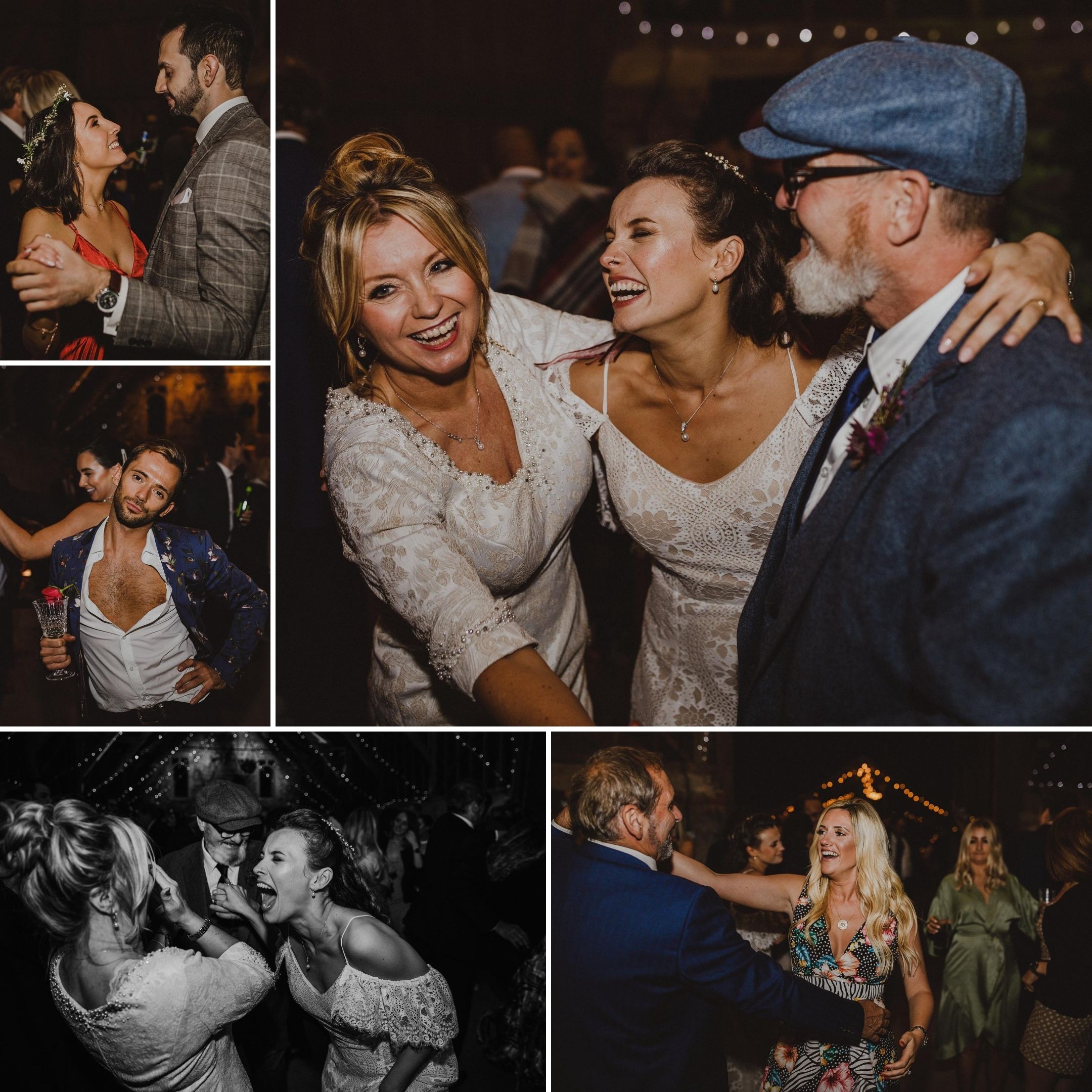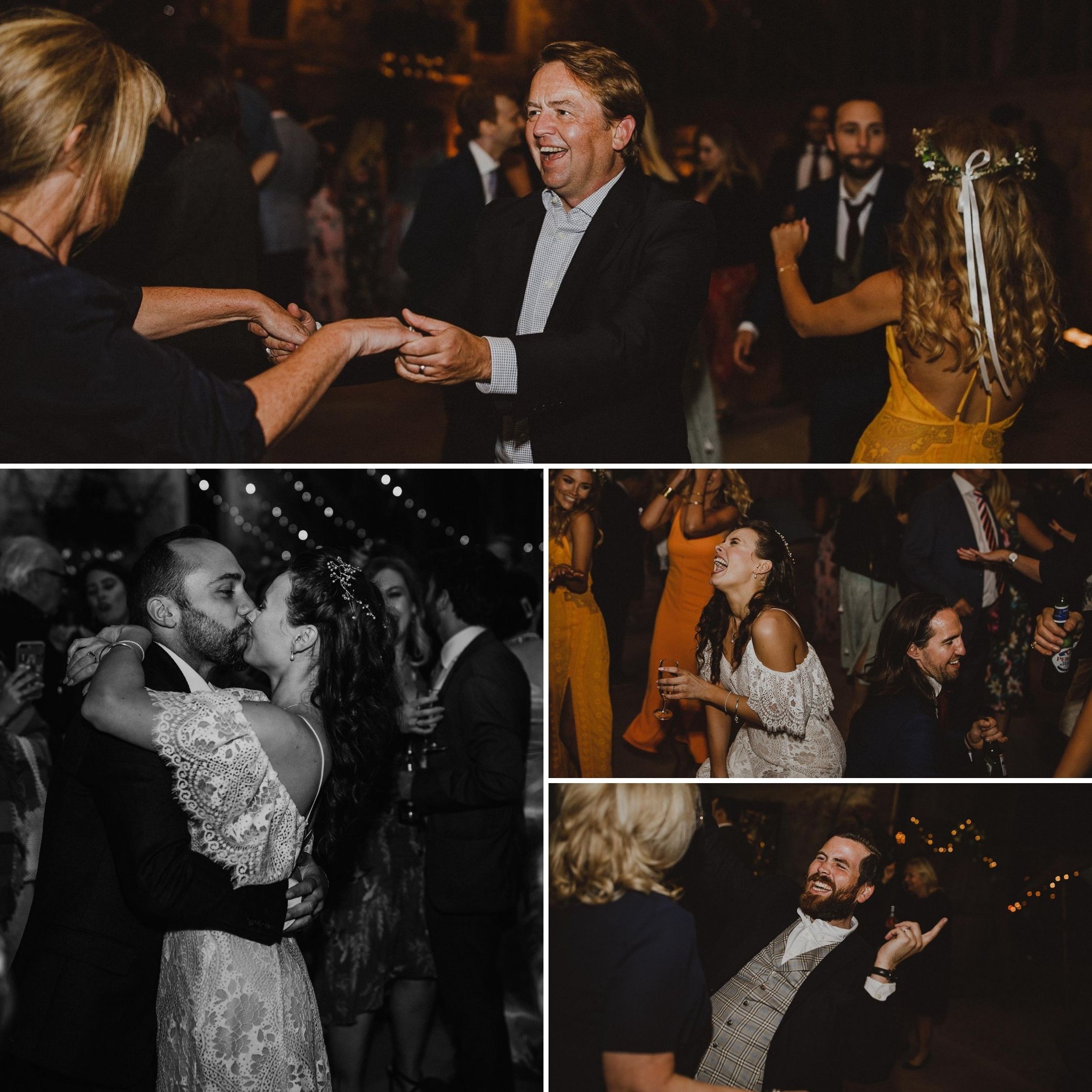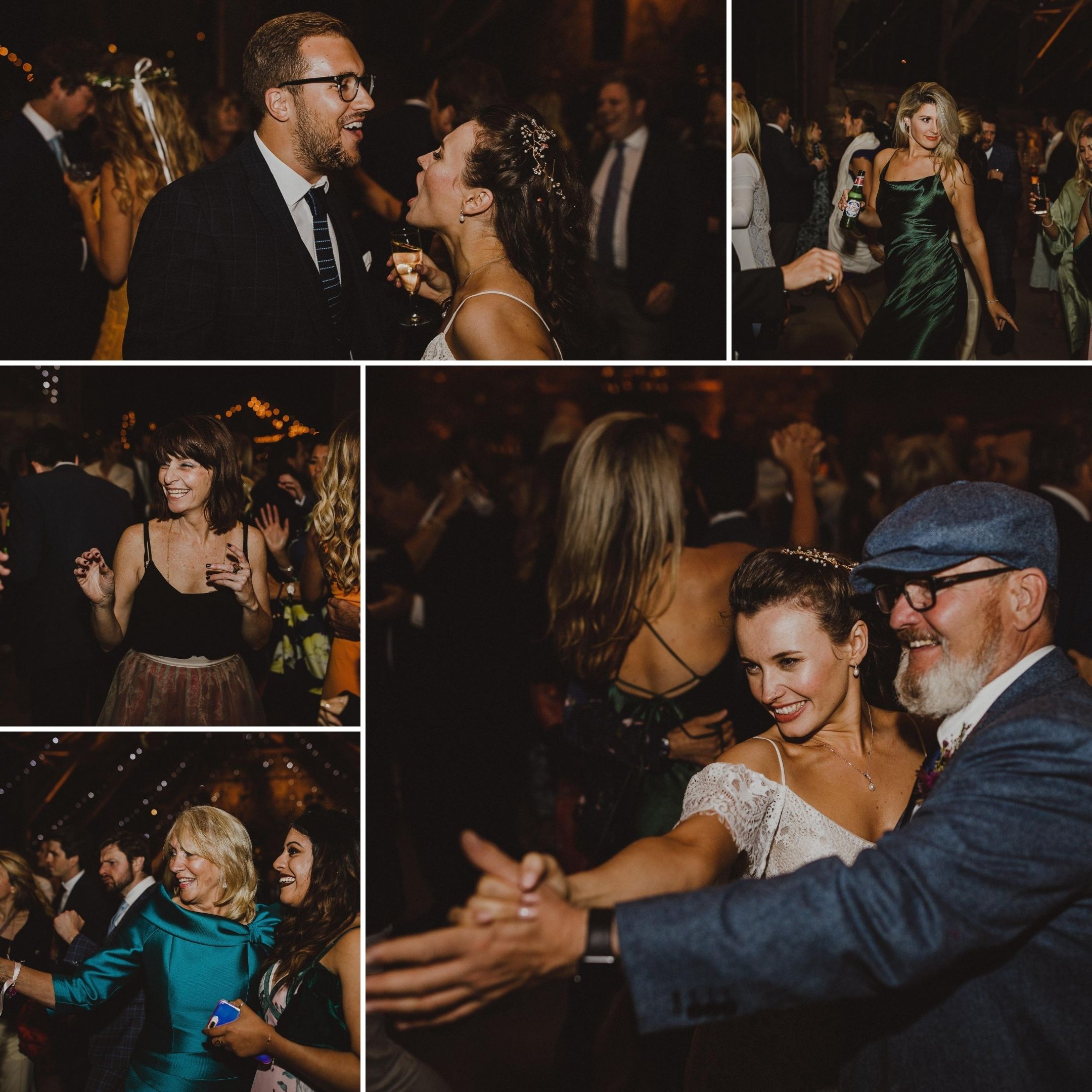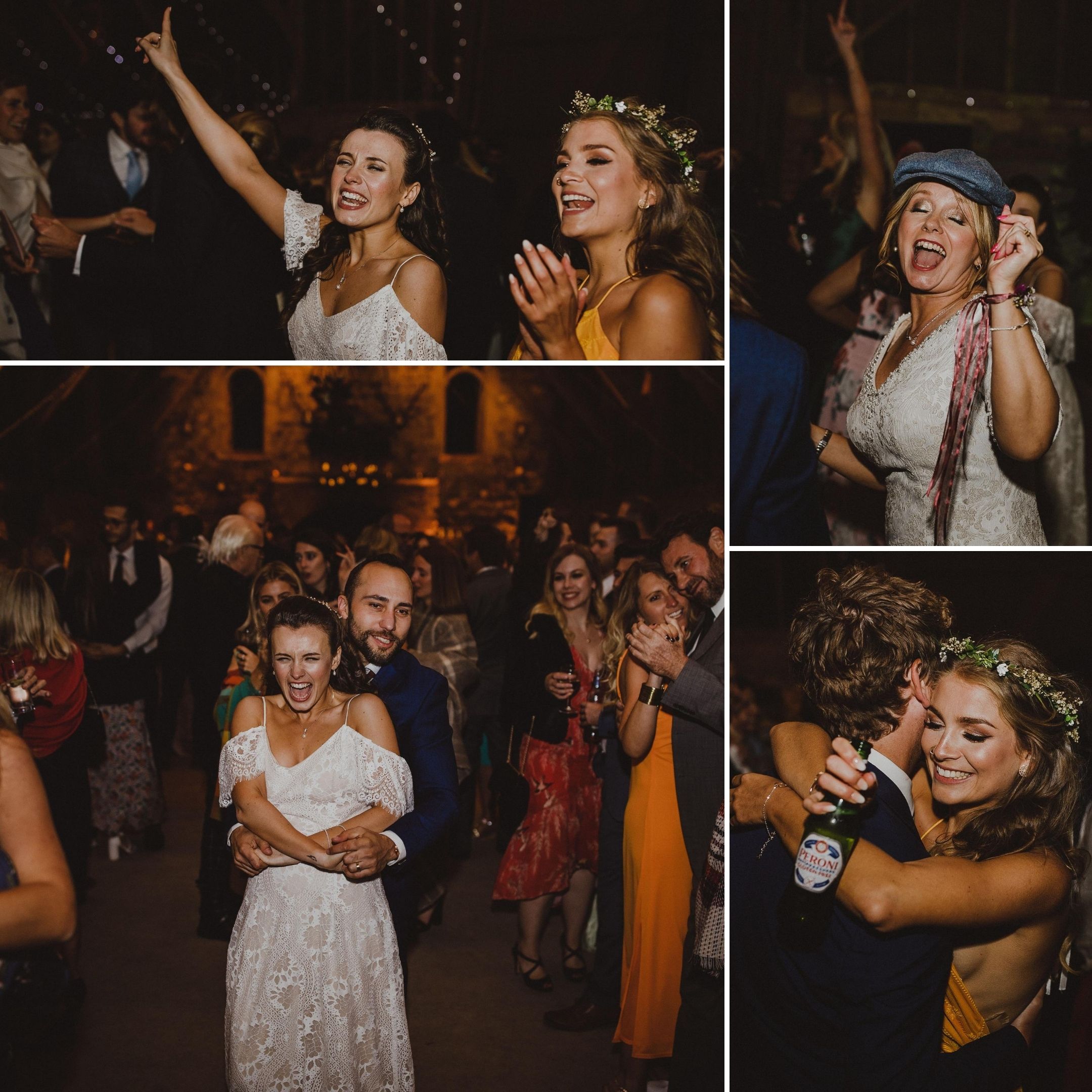 Surprise On Stage:
Tasha and Tom made every second count, even down to joining the band! Roxy Jukebox fondly reminisce on the moment Tom's dad came on stage to play his harmonica during a song and all the guests went wild. They also LOVED having Tasha join them to sing "Flip Flop & Fly" as the new Roxy Jukebox frontwoman! You go girl!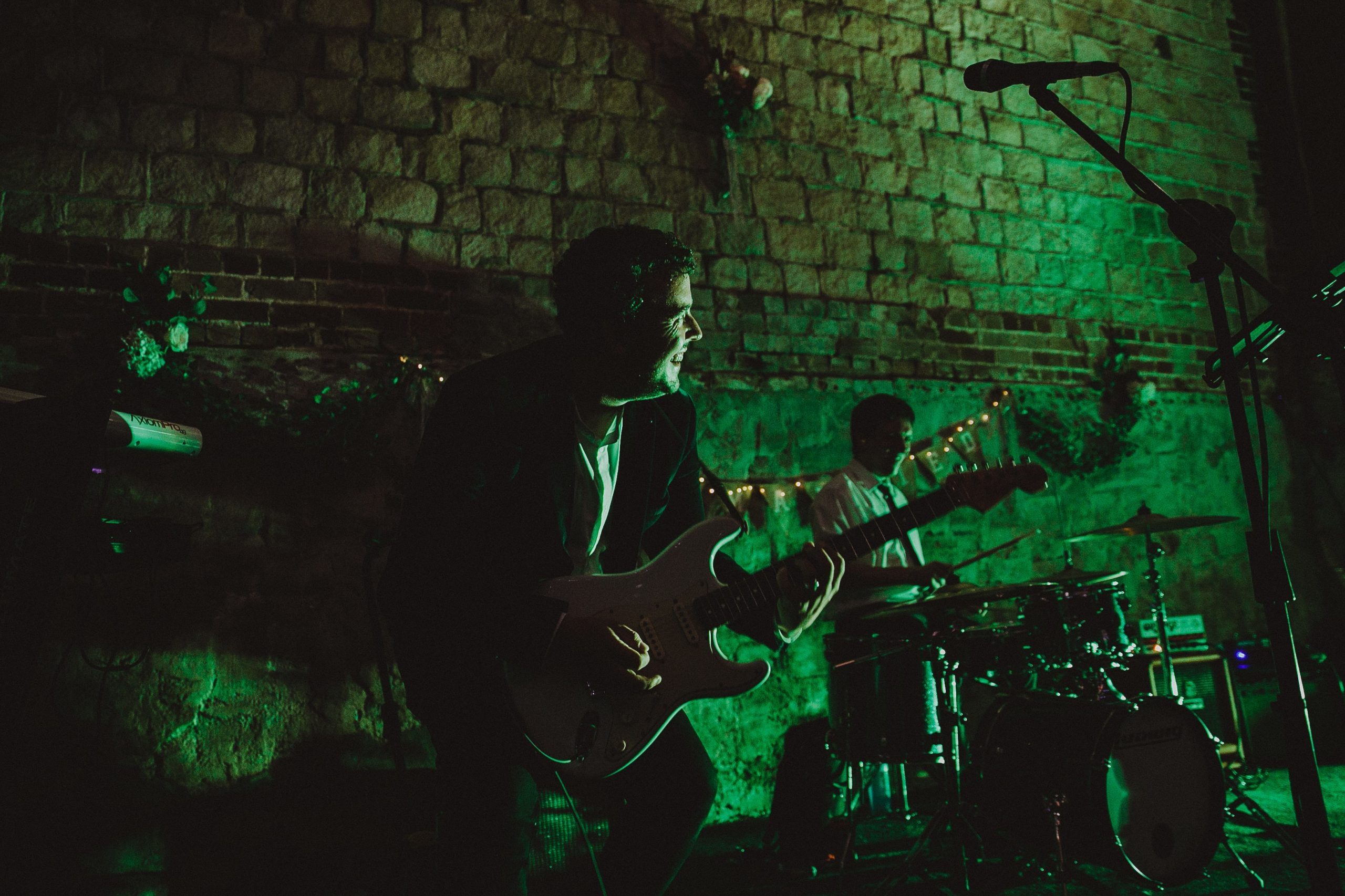 A Magical Day:
It was a pleasure to know both Entertainment Nation and Roxy Jukebox could be a part of Tasha and Tom's wedding day. Their kindness and love shone through and we're so pleased that they have such amazing memories to look back on.
Thank you to Tasha and Tom for sharing their wonderfully enchanting wedding day with us, and thank you to Roxy Jukebox for making sure there wasn't a spare space on the dance floor.
Congratulations to Mr and Mrs Wackett and we wish you every happiness.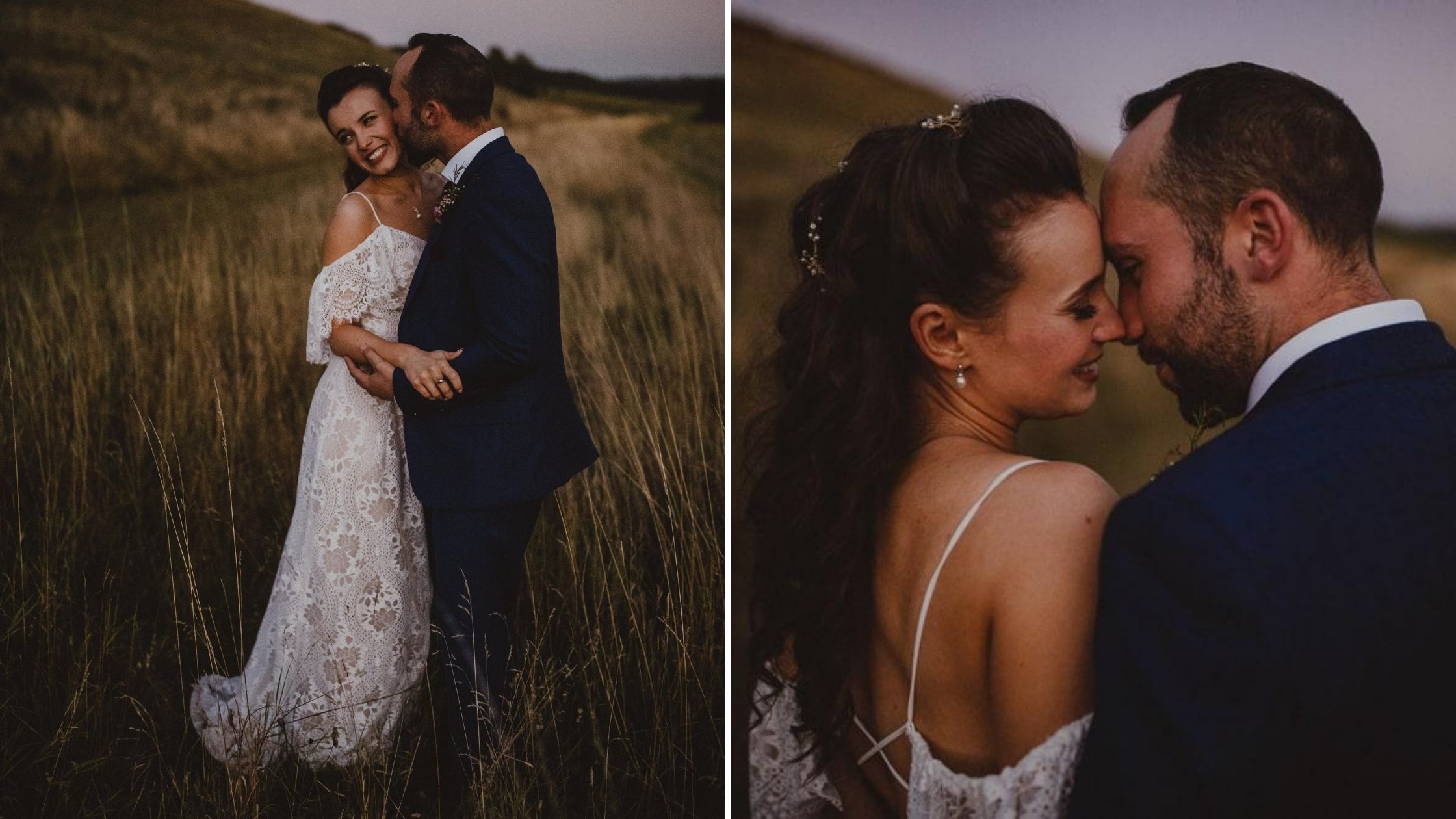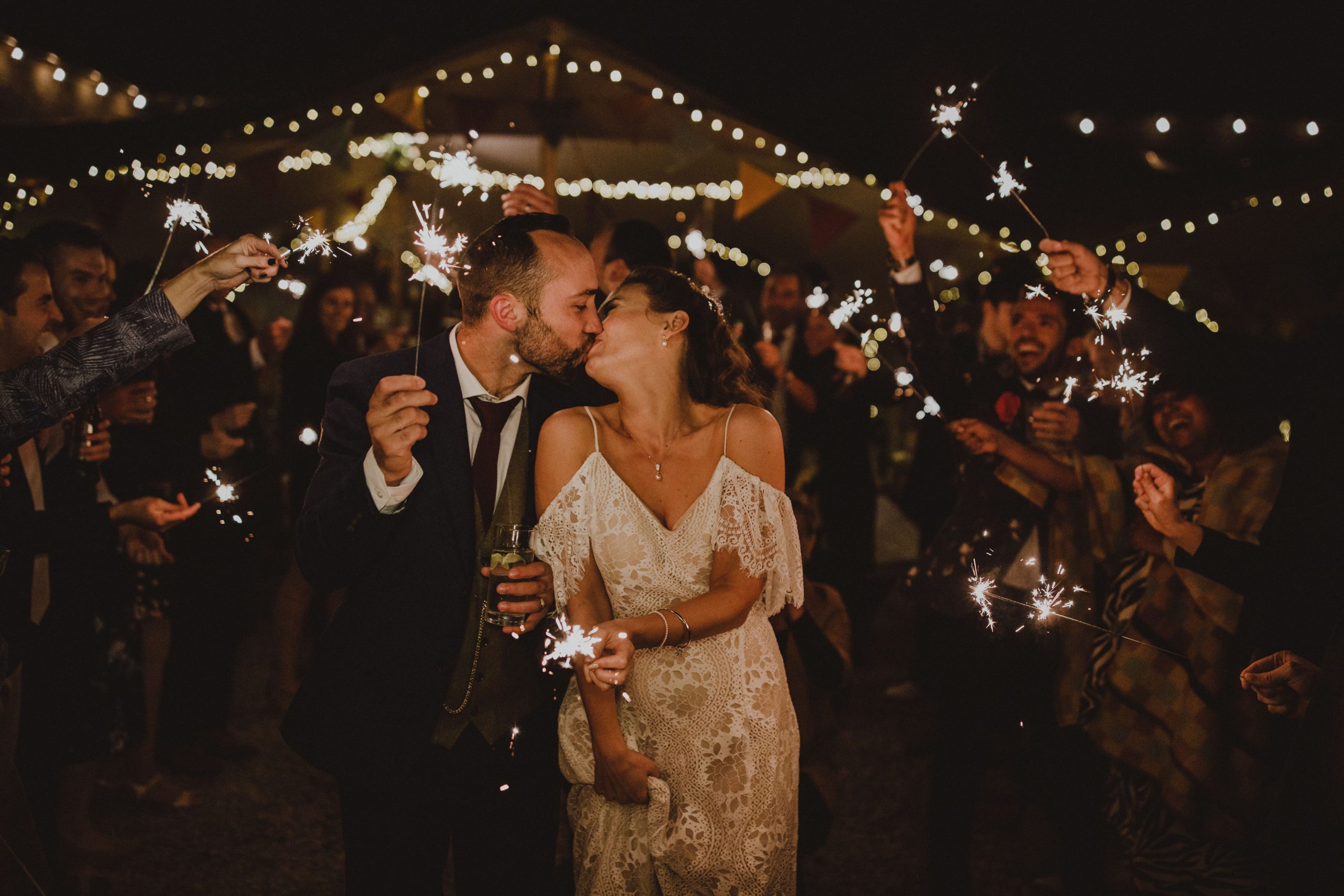 See more Roxy Jukebox:
Roxy Jukebox are available for weddings across the UK, and won't stop until they have everyone dancing. From rock'n'roll legends to top of the chart artists, these guys know just the songs to start a party.
Head over to their profile for more information!
Get In Touch
Our friendly advisers are available by phone (0800 53 000 35), email (info@entertainment-nation.co.uk) or LiveChat! We're here to answer all of your questions and help you book your dream wedding band.
We look forward to hearing from you!