We're delighted to share with you the enchanting wedding day of Clare and Harry. They tied the knot and celebrated their summer wedding in style. The ceremony was in a gorgeous London church followed by an evening reception that we're positive they will remember for the rest of their happily married life together.
They chose the beautiful Morden Hall for their afternoon and evening reception. Complete with foliage pieces and natural colours, they created a minimalist look but with heaps of details and pretty features. To top off their magical day and make the night memorable for everyone, Clare and Harry knew they wanted some mind-blowing entertainment so who better than The Lightmen to get everyone dancing?
As you'll see, even though their August wedding was a scorcher, it was impossible to resist the dance floor when The Lightmen were supplying such sensational music the whole night through. Clare and Harry's stunning wedding photos were shot by the wonderful Dan Biggins, who I'm sure we can all agree, perfectly captured the electric atmosphere of the wedding and the sheer joy of everyone in attendance.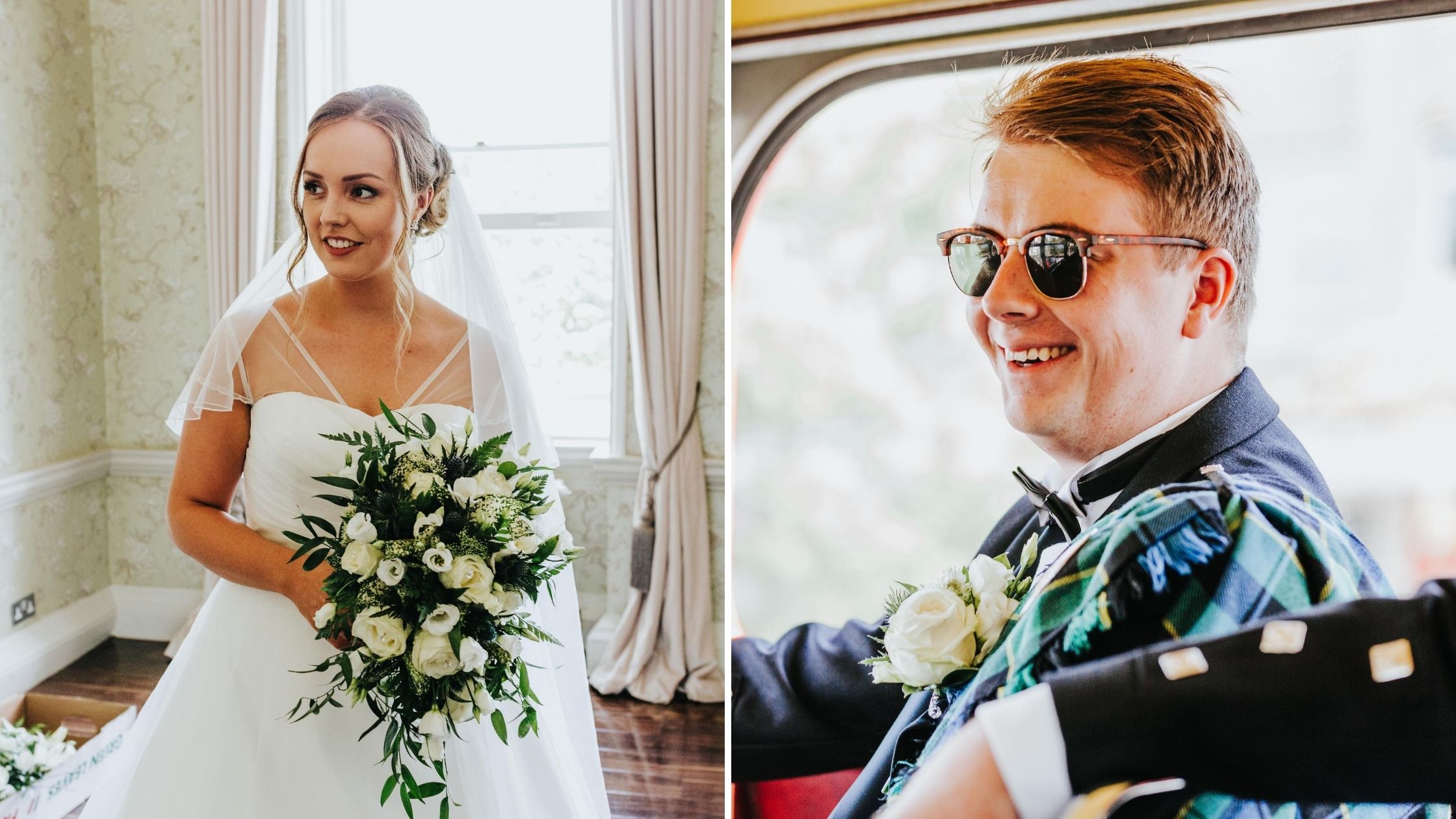 The Ceremony:
Clare and Harry's ceremony was a traditional church wedding. The bright and airy church complimented Clare's elegant white gown and highlighted the family colours of Harry's kilt. Both of them shared smiles as they said their vows and before you knew it they were man and wife!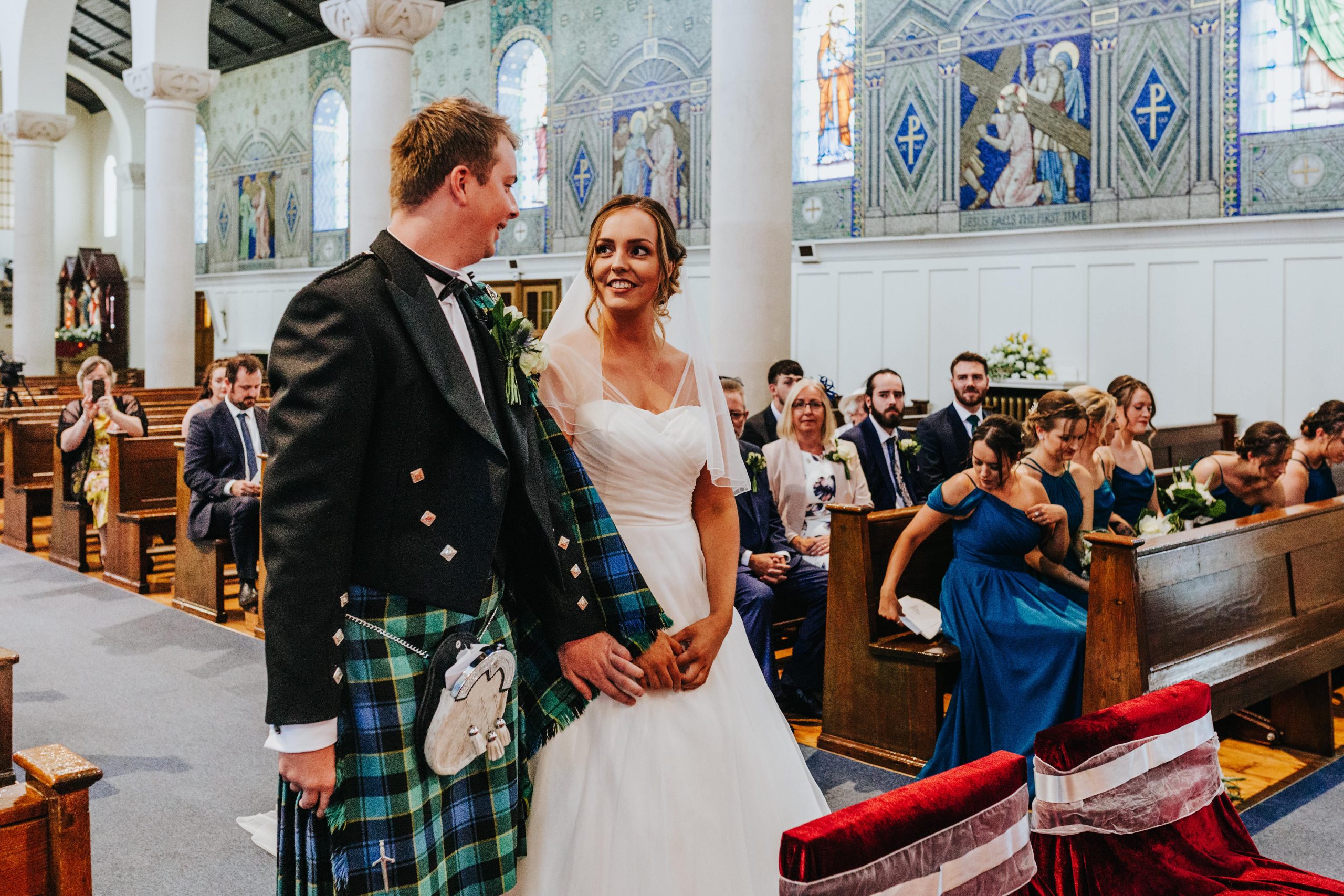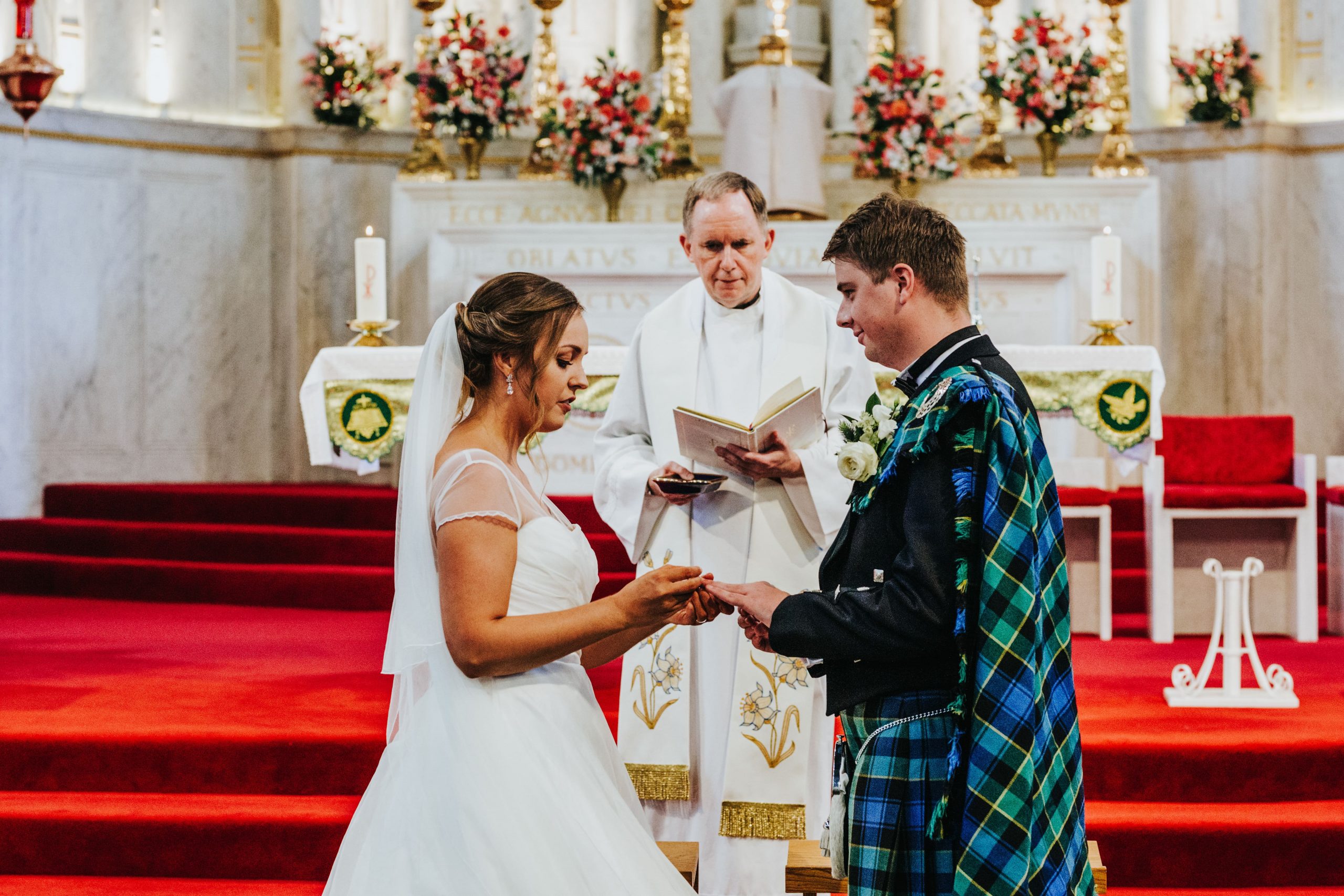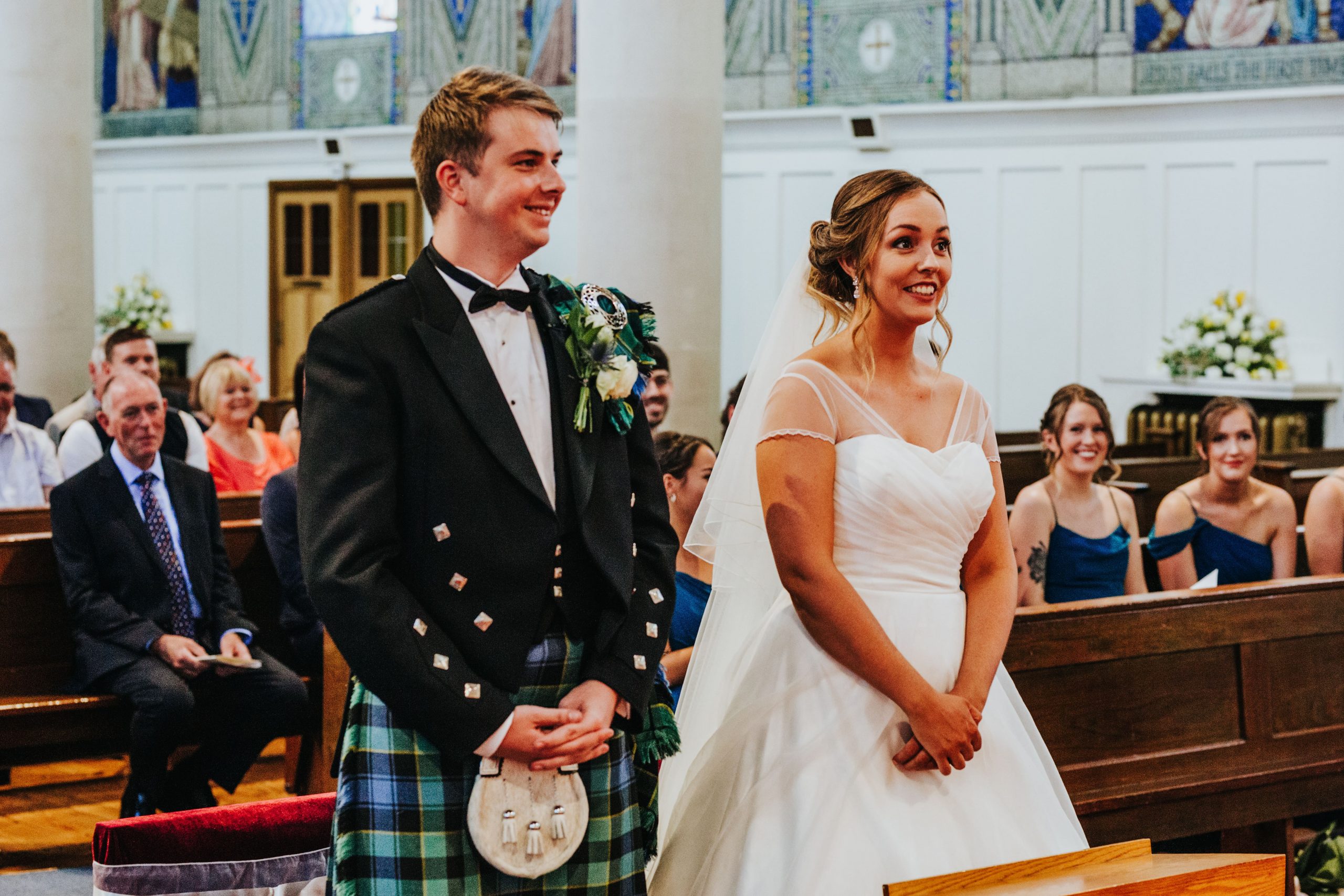 The Happy Couple:
Leaving the church as the new Mr and Mrs Cameron-Mowat, Clare and Harry walked into a flurry of gold, peach and crimson red confetti. They beamed and laughed as they stepped into their new married life together, ready for an evening of fun and celebrations followed by a lifetime of happiness. Don't they just look amazing?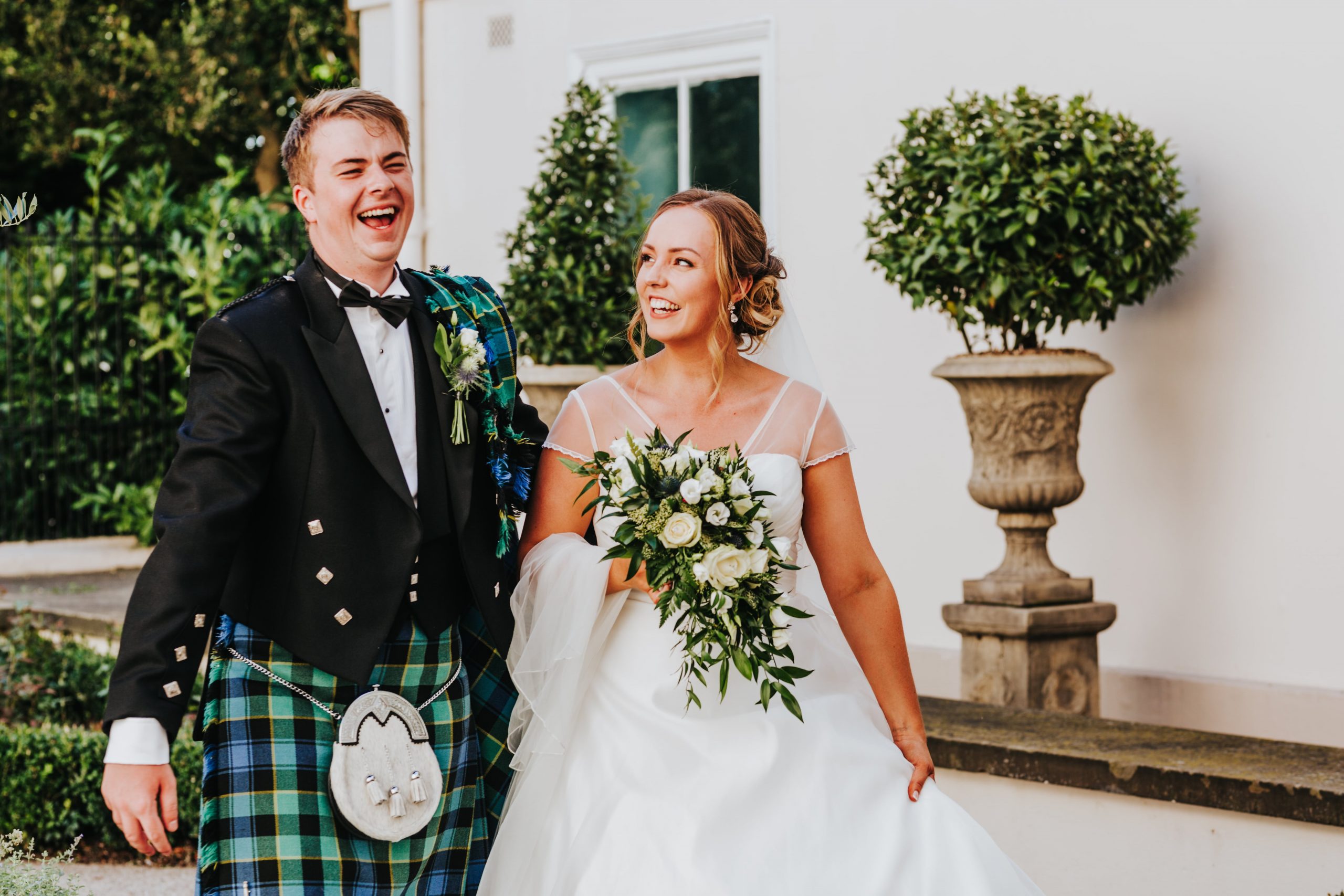 Wedding Details:
Crisp whites and green foliage complete the neutral palette of Clare and Harry's wedding. The newlyweds arrived at their wedding breakfast at Morden Hall greeted with tables adorned with clean and simple decor to match their minimalistic theme.
Their cake was a statement piece; a two-tier white drip cake, finished off with a copper framing ring with white and purple floral decoration. We also love the wedding figurines with Clare's classic white gown and Harry's blue and green kilt.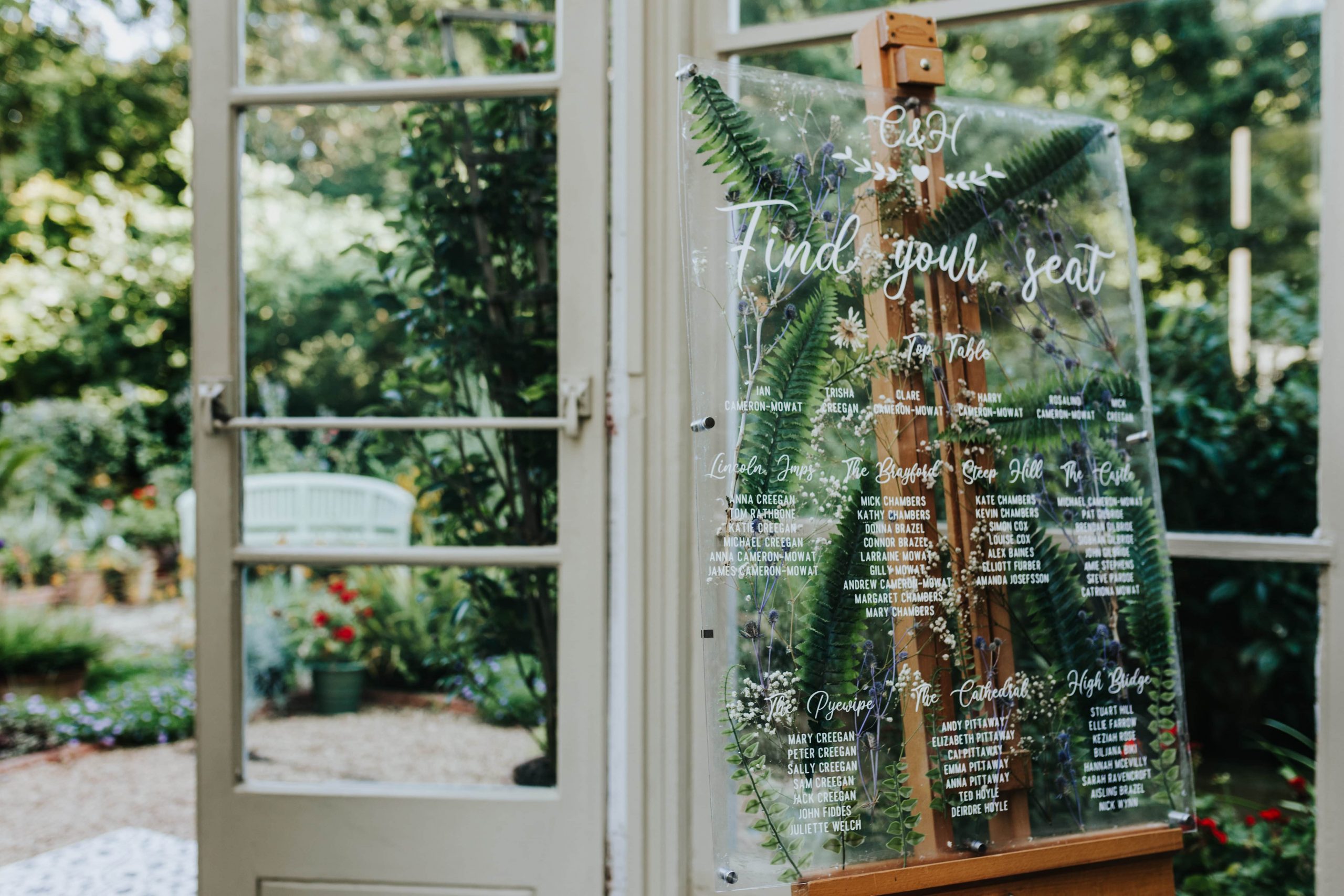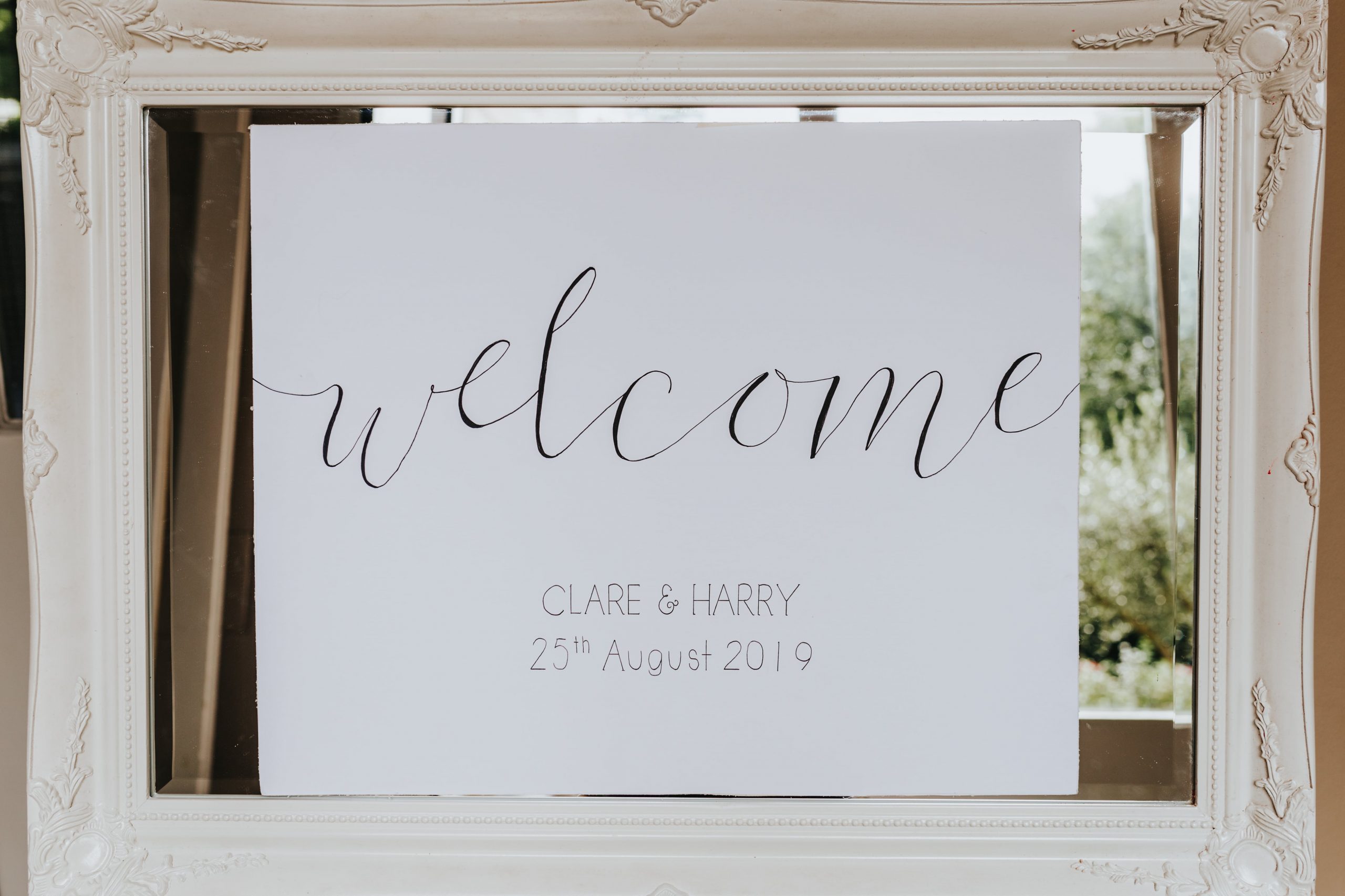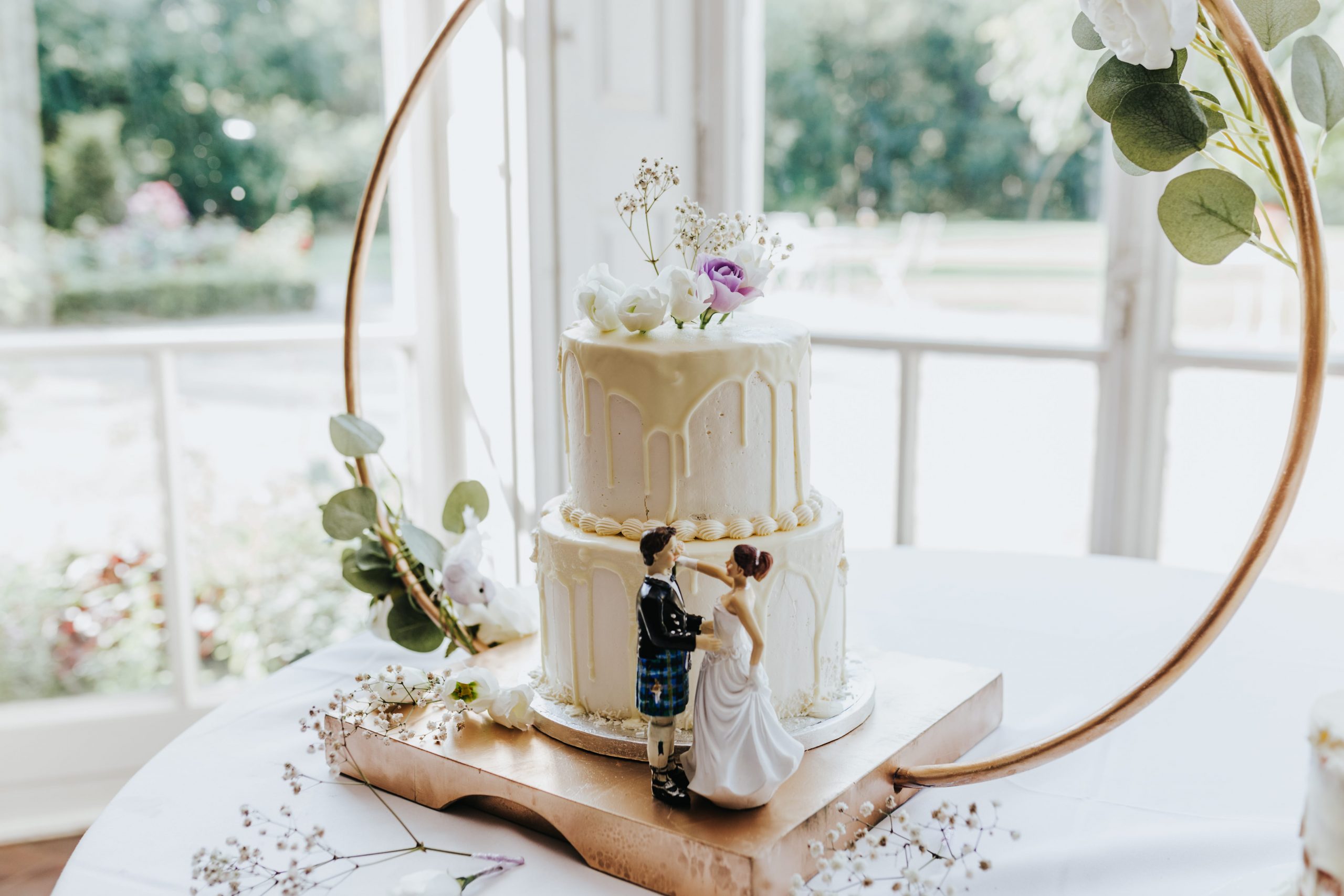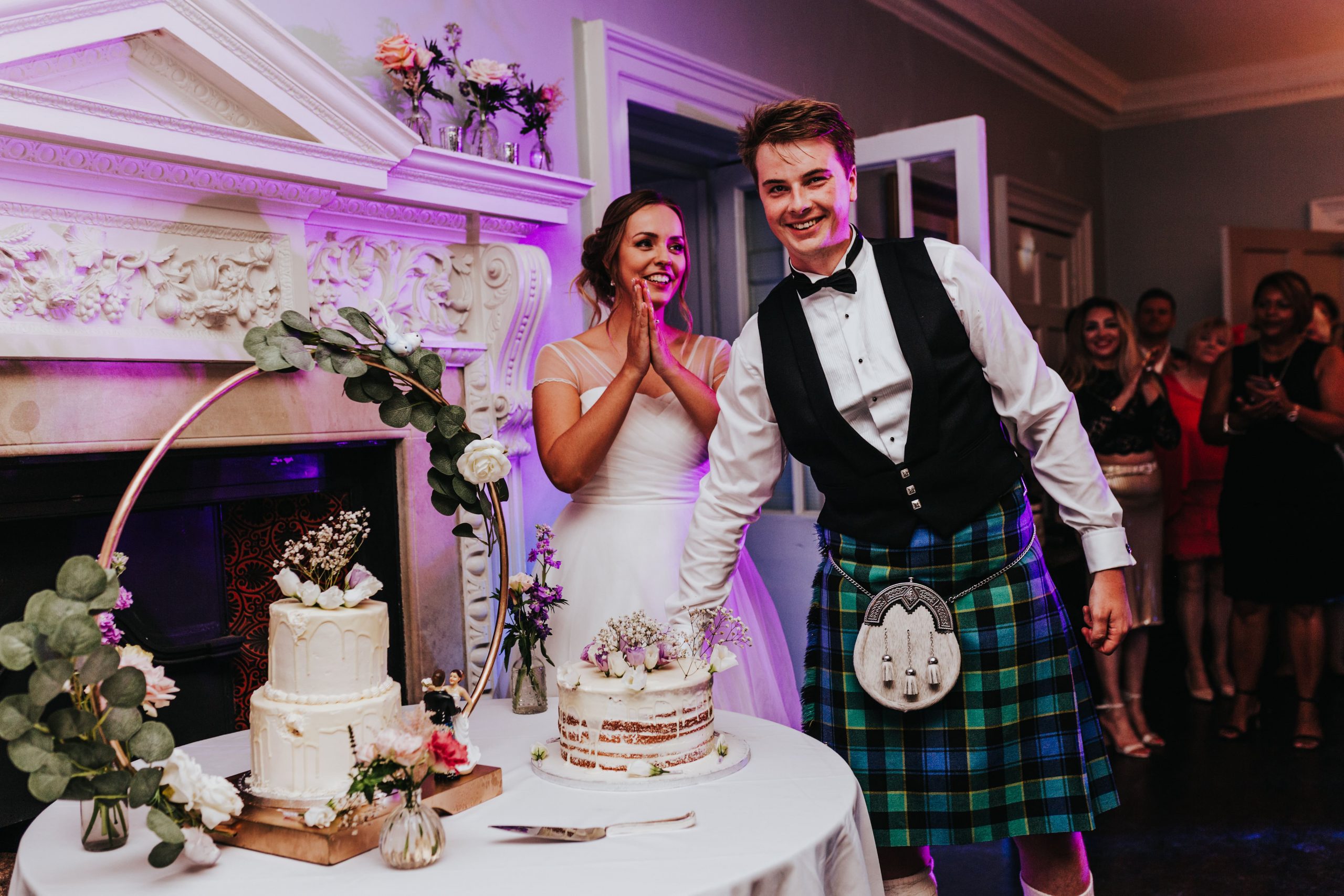 First Dance:
And so the evening begins, with one of the highlights of every wedding: the first dance! Clare and Harry swayed in each other's arms as The Lightmen played and everyone else watched in awe.
It's such a romantic moment for newlyweds whether you choose an upbeat number to get everyone joining in or a song that means the world to you as a couple. We don't know about you, but we'll never ever get over these intimate first dance moments.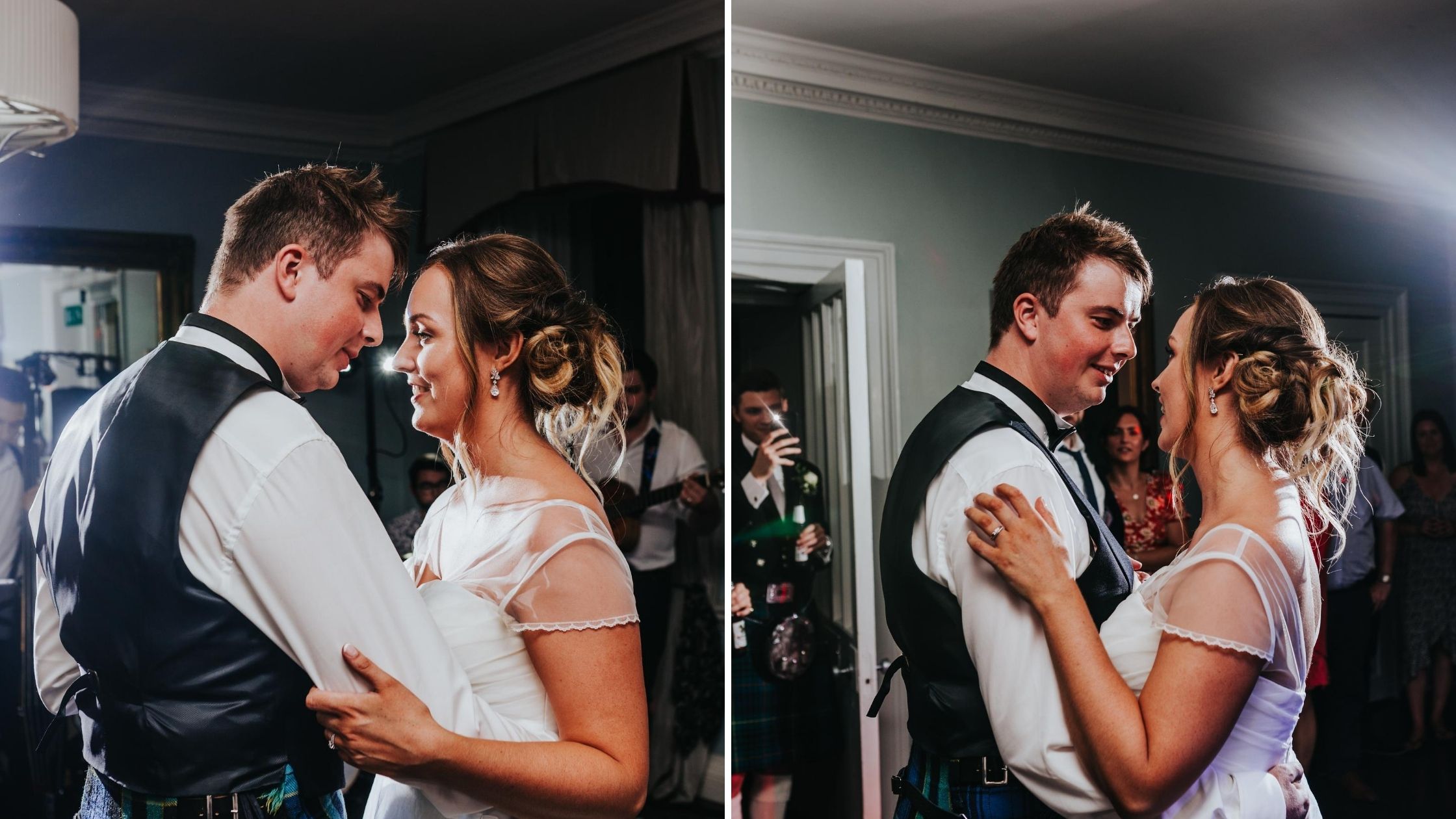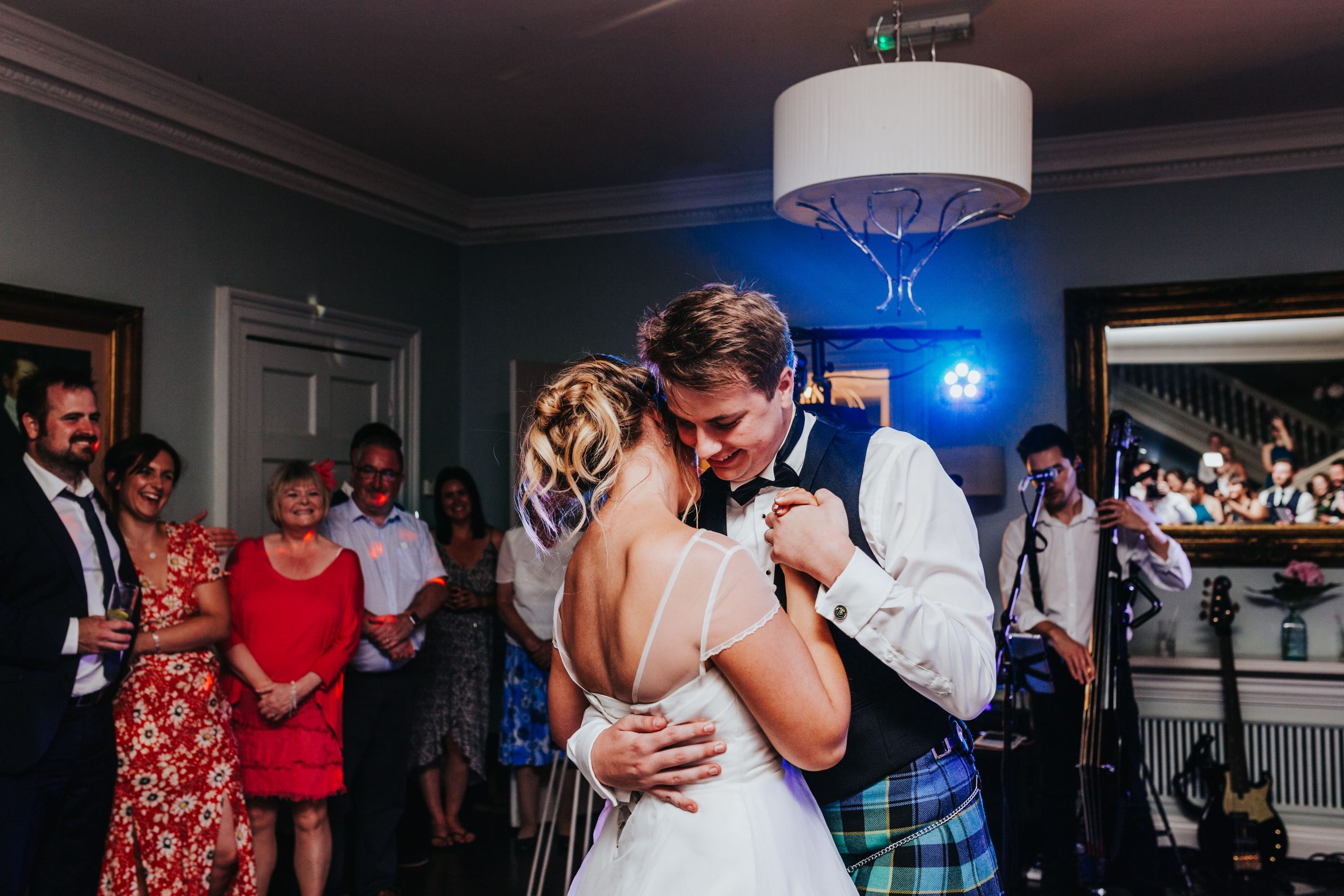 Ready to party:
The Lightmen need no introduction! As one of the most uplifting, feel-good and passionate folk trios around, they undoubtedly bring the party wherever they go. Up on stage, there's no stopping their love for what they do! They pour every last drop of their energy and soul into their performance and it shows with the countless crowds they've superglued to the dance floor.
Claire and Harry's wedding was no exception! Outrageous dance moves and wicked sing-alongs continued all night long as The Lightmen journeyed through their set list of folk-pop tunes, soul anthems, rock classics and indie smash hits. We can feel the incredible atmosphere through the images captured by Dan Biggins!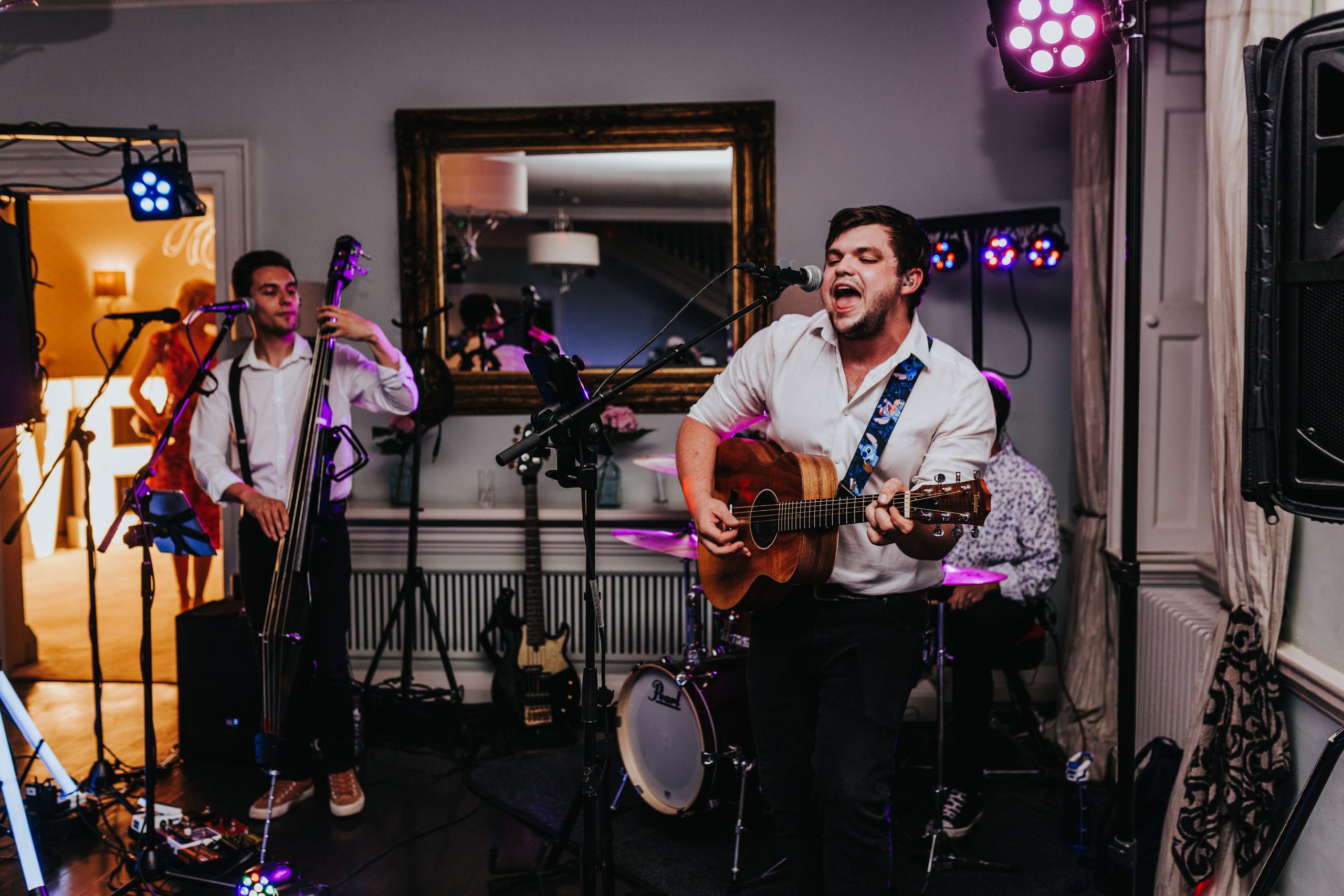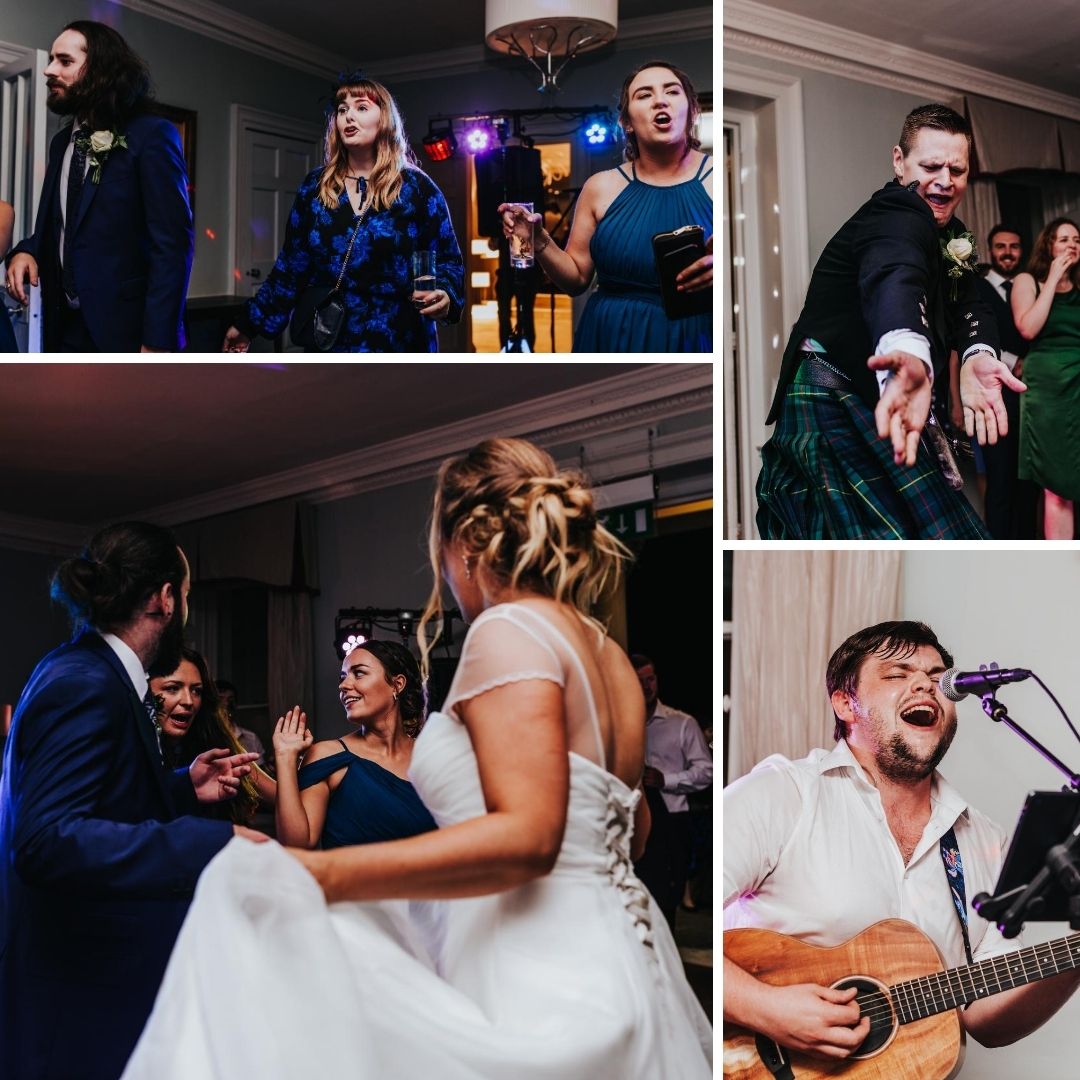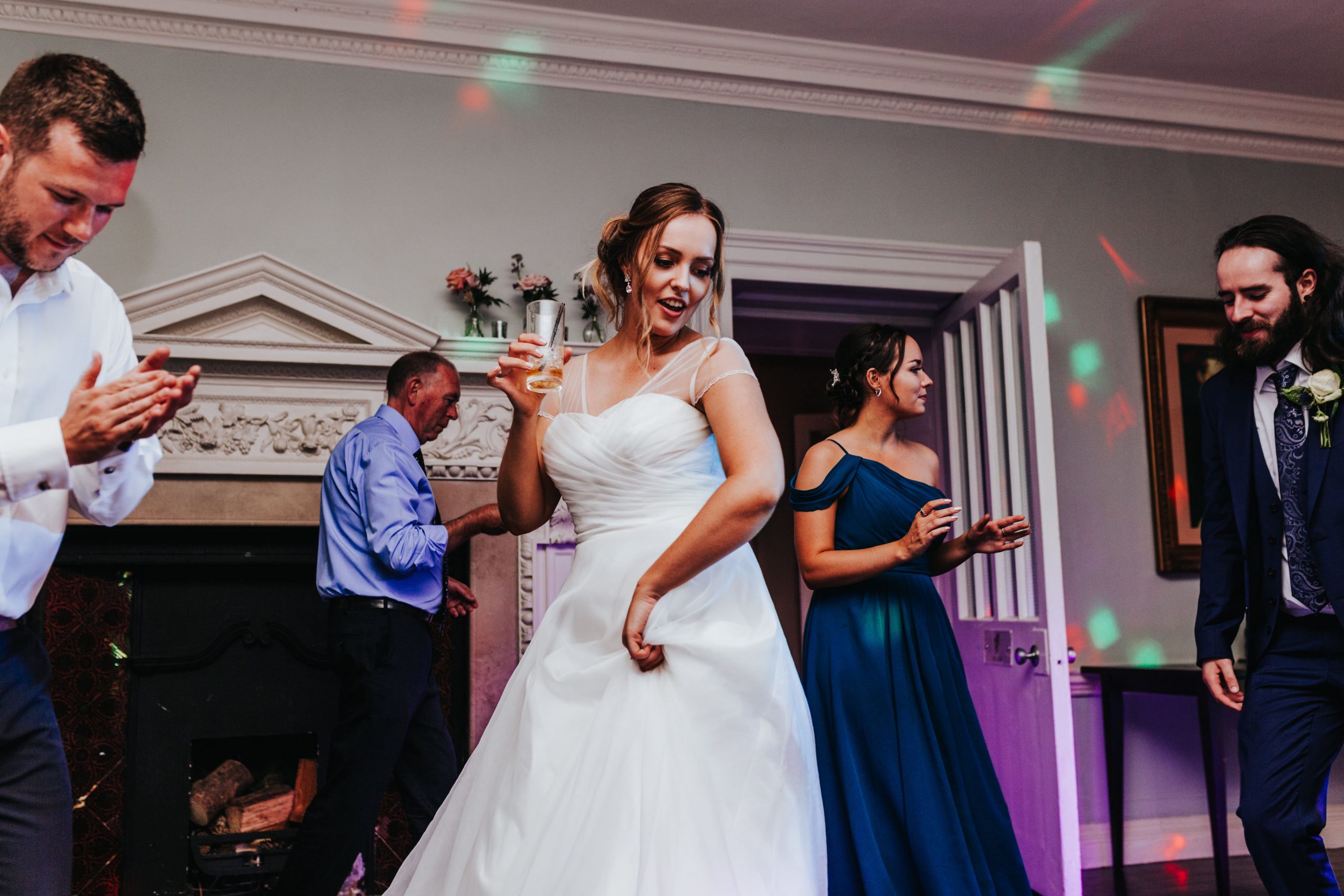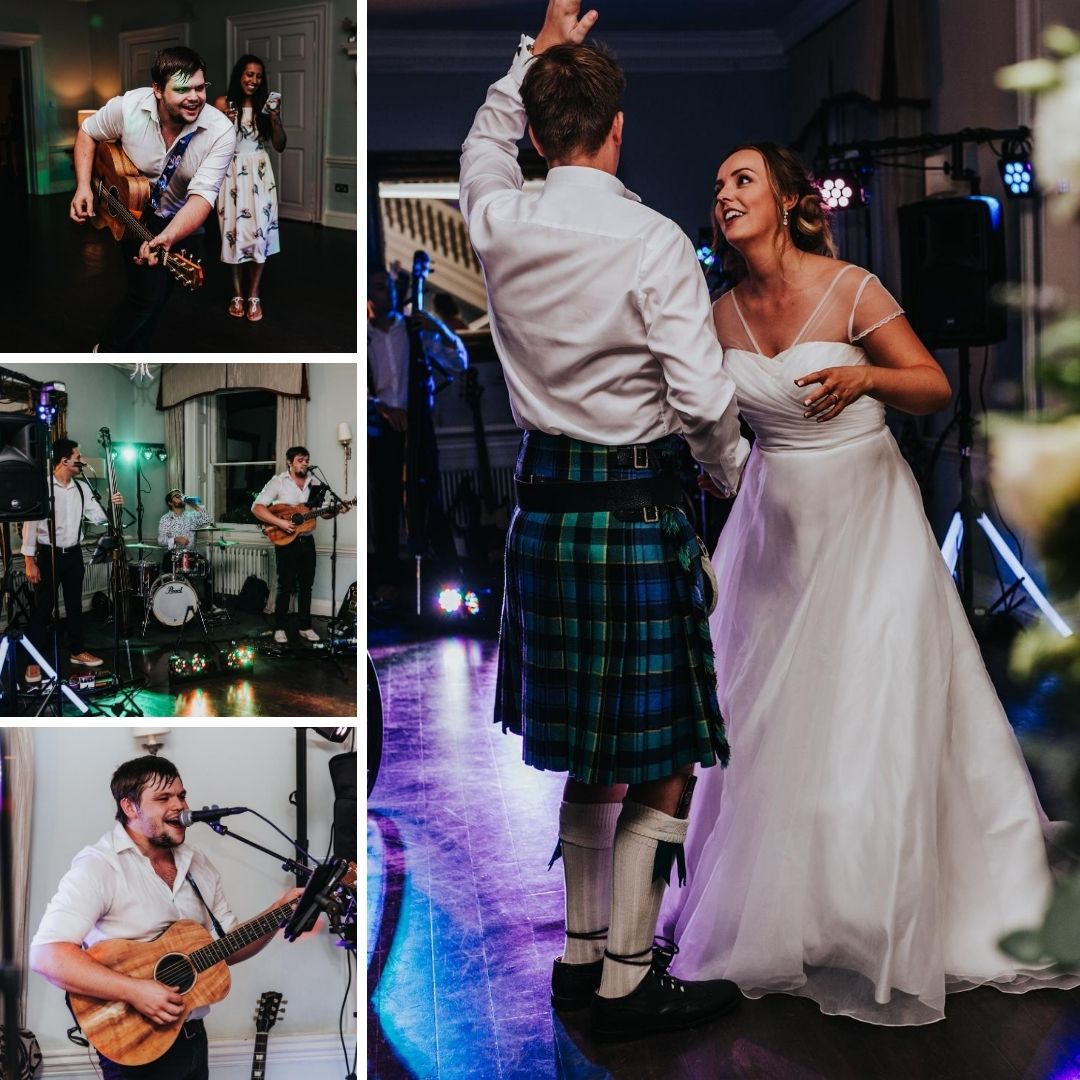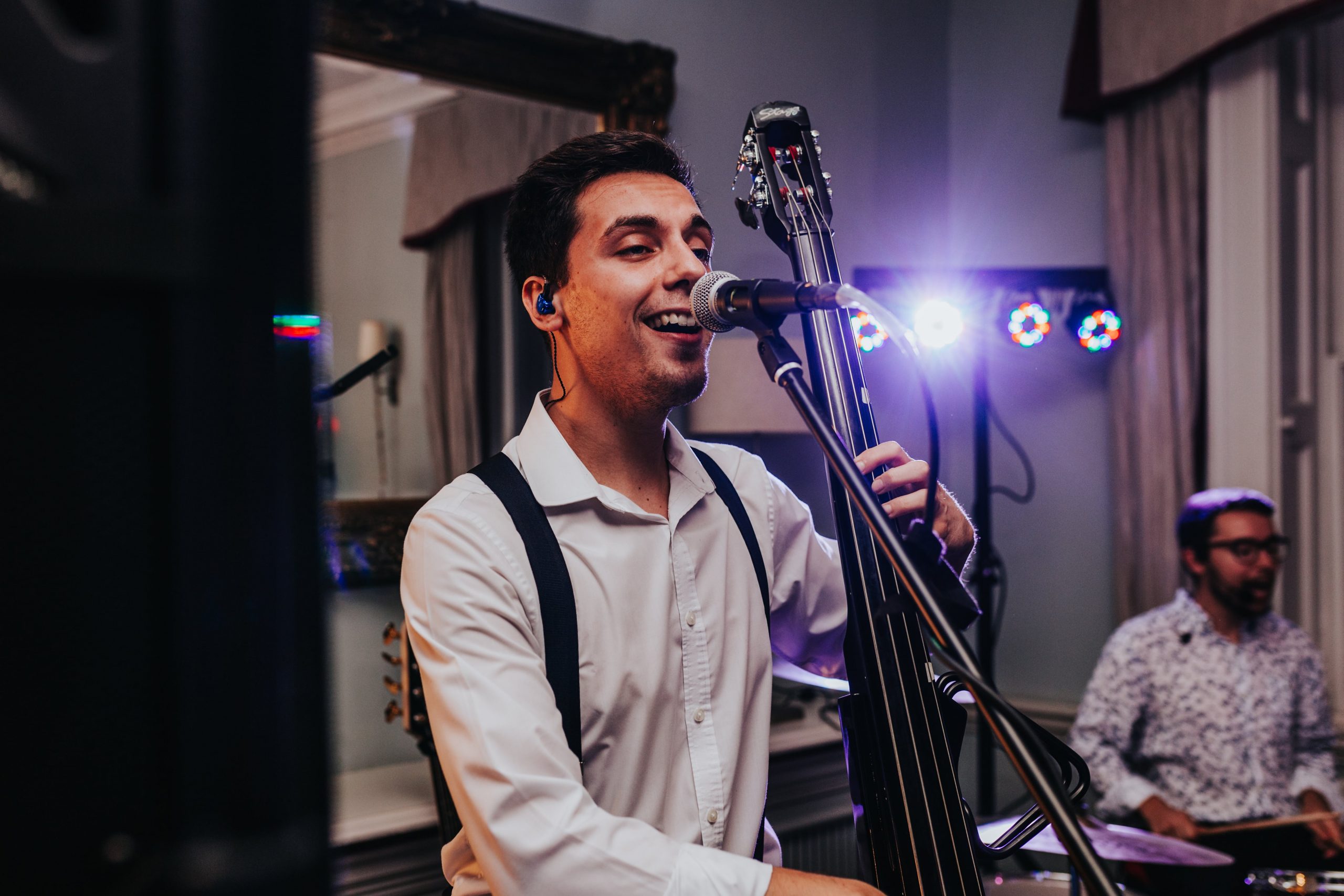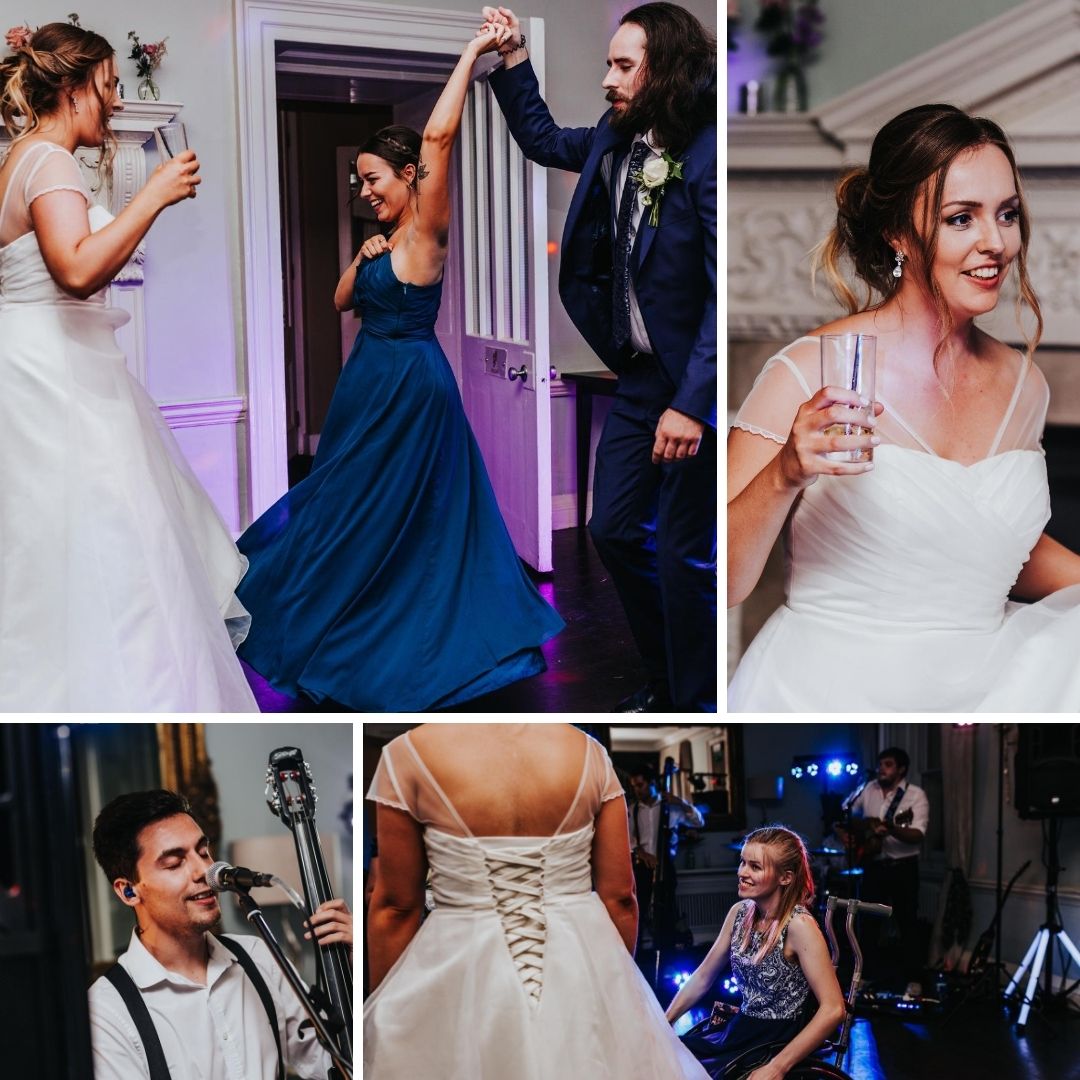 Thank you:
We want to say the biggest of thank yous to Clare and Harry for choosing Entertainment Nation and The Lightmen to be part of your spectacular day. We are delighted to see that everyone had the most amazing evening.
And another thank you to Dan Higgins photography for creating such a fun and captivating insight into the romance, fun and celebrations of their wedding day.
We wish Clare and Harry every happiness and fortune in the future. We had such joy looking back on their special day and seeing those special moments that'll be a fond memory to look back on for you as well as friends and family.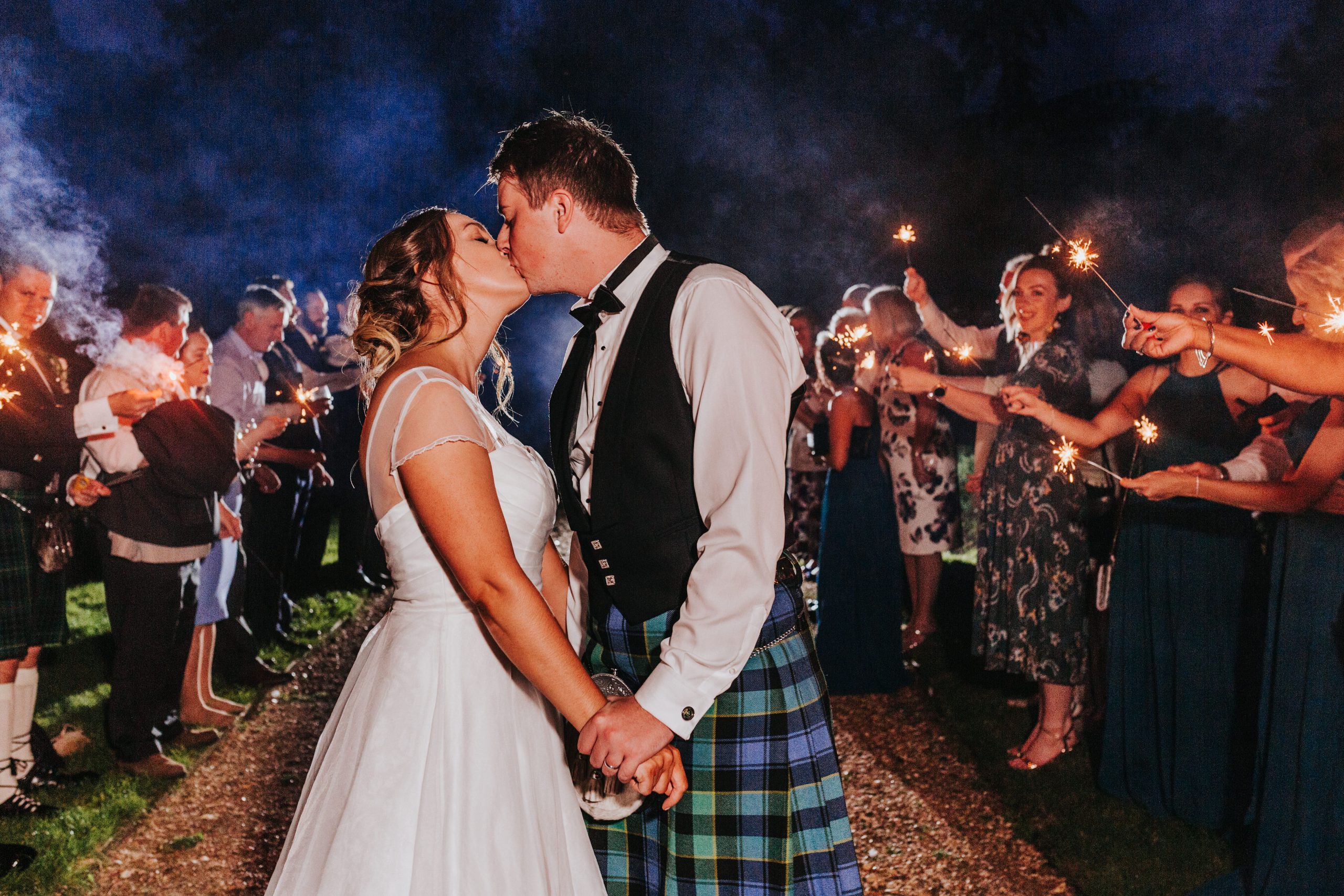 More about The Lightmen:
These charming musicians have been performing for many years, filling dance floors and creating unforgettable memories for brides and grooms across the UK. Their acoustic-style show suits both afternoon celebrations for a summery sound at your drinks reception, as well as exuberant party anthems for evening receptions.
The Lightmen features 3 musicians who are overflowing with talent. Their lead vocalist adds a powerful and soulful vocal to some of the biggest hits from the last 5 decades plus exceptional guitar playing. Add in their charismatic bassist and masterful drummer then you have a winning trio to wow all of your friends and family.
We're here to help…
The Entertainment Nation team are here to answer your burning questions, make recommendations based on your preferences and help you secure some show-stopping entertainment that suits your day. Find the perfect wedding entertainment for your big day by getting in touch via phone on 0800 53 000 35, email on info@entertainment-nation.co.uk or drop us a message on LiveChat in the bottom right-hand cover of your screen.
We look forward to hearing from you!