It's In The Spotlight time and we've got a real treat for you. We recently spoke to Roxy Jukebox, a rockin' and rollin' trio who are taking dance floors up and down the country by storm!
Roxy Jukebox are a captivating Northamptonshire band for weddings, parties and corporate events who specialise in stirring, energetic renditions of music from the golden era of rock 'n' roll that never fail to rouse the room into a maelstrom of manic dance moves and ebullient singing.
Read on and the boys will fill you in on how they came together, their top tunes to perform and the ups and downs of being part of one of the UK's top function bands.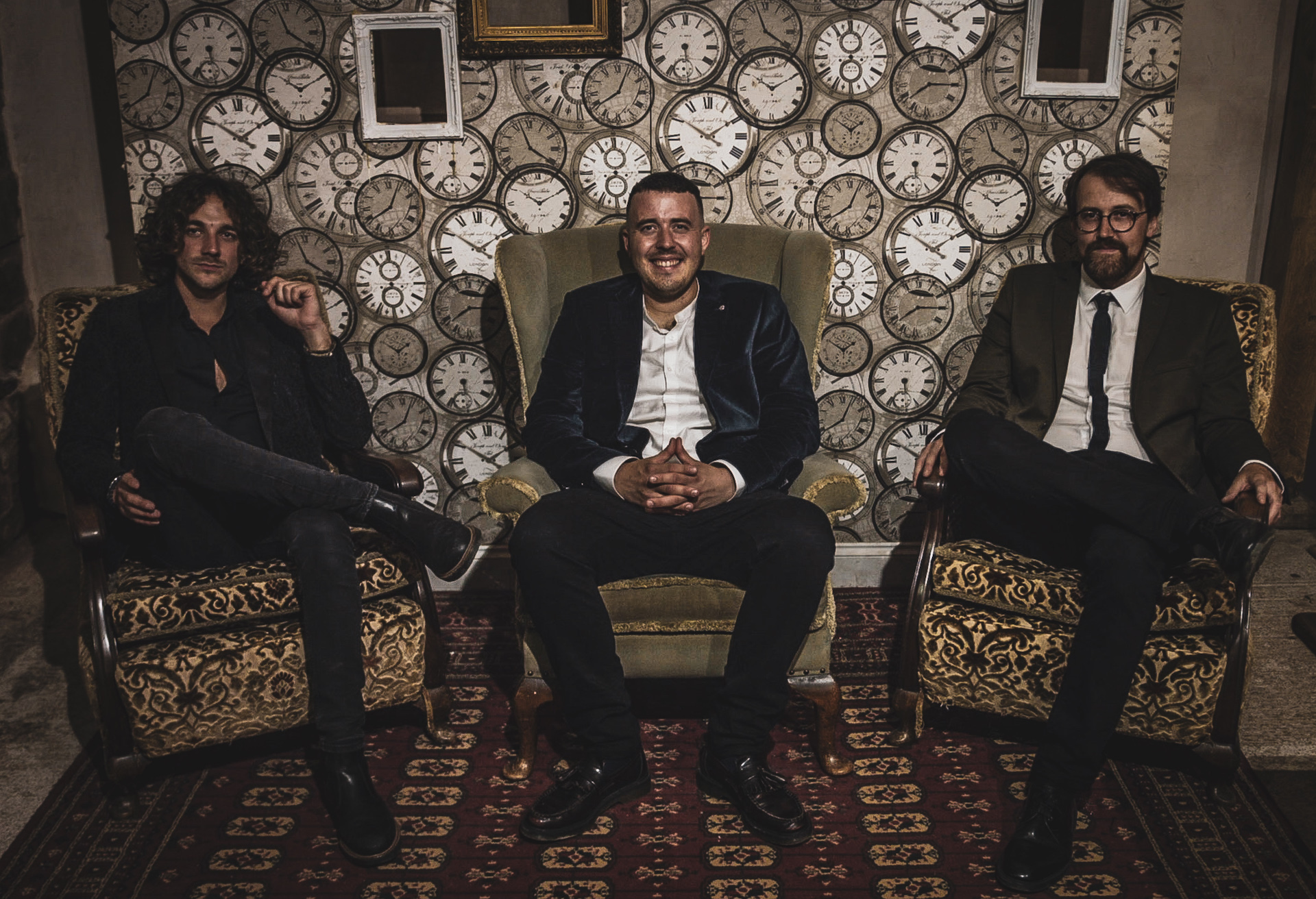 Who are Roxy Jukebox?
We're 3 friends, that love music! We decided to form a band many years ago, and we've been playing gigs all over the world ever since. To be honest, we don't have much else in common! Jokes aside – we love gigging and performing, and we think one of the reasons the band has been so popular over the last few years is because our personality and sense of humour bounces off one another stage. We all get on really well… most of the time!
Which song is your favourite to perform?
People always love the classics like "Johnny B Goode" and "Twist and Shout", but I think I'd speak on behalf of everyone when I say that we really like performing "Surfing USA" by The Beach Boys and the tracks with lots of backing vocals. It makes the songs more challenging, but much more fun to sing!
Surfing USA – Performed by Roxy Jukebox
Out of the songs you've been asked to learn for a first dance, which is your favourite?
We think "These Arms of Mine" by Otis Redding is one of our favourites. Such a great tune! "Better Together" by Jack Johnson and "I'm Yours" by Jason Mraz are also great first dance songs we've played. I've lost count of the amount of times we've performed "Thinking Out Loud"!
One final song question, which is the song you can always rely on to fill the dance floor?
A great dance floor filler is always "You Never Can Tell" by Chuck Berry! I think it's because of the famous scene in Pulp Fiction with John Travolta and Uma Thurman dancing in the diner. Everyone is always twisting and jiving to that one!
Do you get on with each other all of the time?
We're all pretty close as friends, and we get on really well. We spend lots of time together, but so far so good!
Who has the most annoying habit (and what is it)?
Our bass player takes way too long looking around service stations. I've never seen someone take so long trying to pick a meal deal before! He seems to think it's because he's always searching the best combo… but we're not convinced.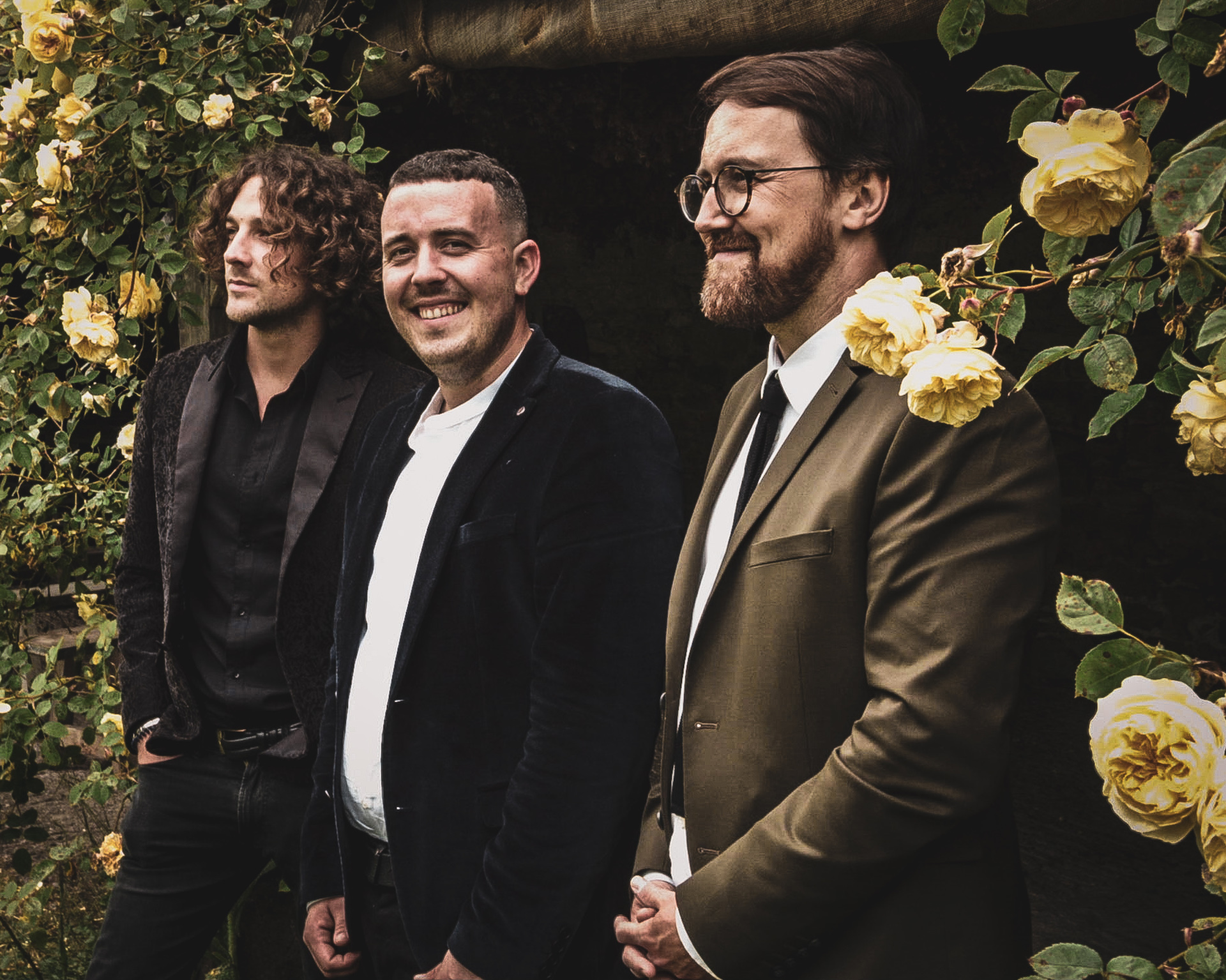 What's the best thing about being in a band?
The best thing about being the band is being able to do what you love every weekend, and make people happy! There's no better feeling than performing for a dance floor full of people that just want to have a good time and dance the night away! It's the best job in the world sometimes!
… and what's the worst?
The constant travelling can be difficult sometimes, but we're so used to it now that it doesn't bother us anymore. It's a small price to pay though for seeing new places all the time!
What's the weirdest thing that's happened to you at a wedding?
Getting asked to join a conga and having to leave the rest of the band playing on stage for a while would probably be up there. The guests loved it though… it was their fault after all!
And finally… the most important question: Buffet or Hog Roast?
To be honest… It's got to be pizza hasn't it? Our faces light up at the sight of it!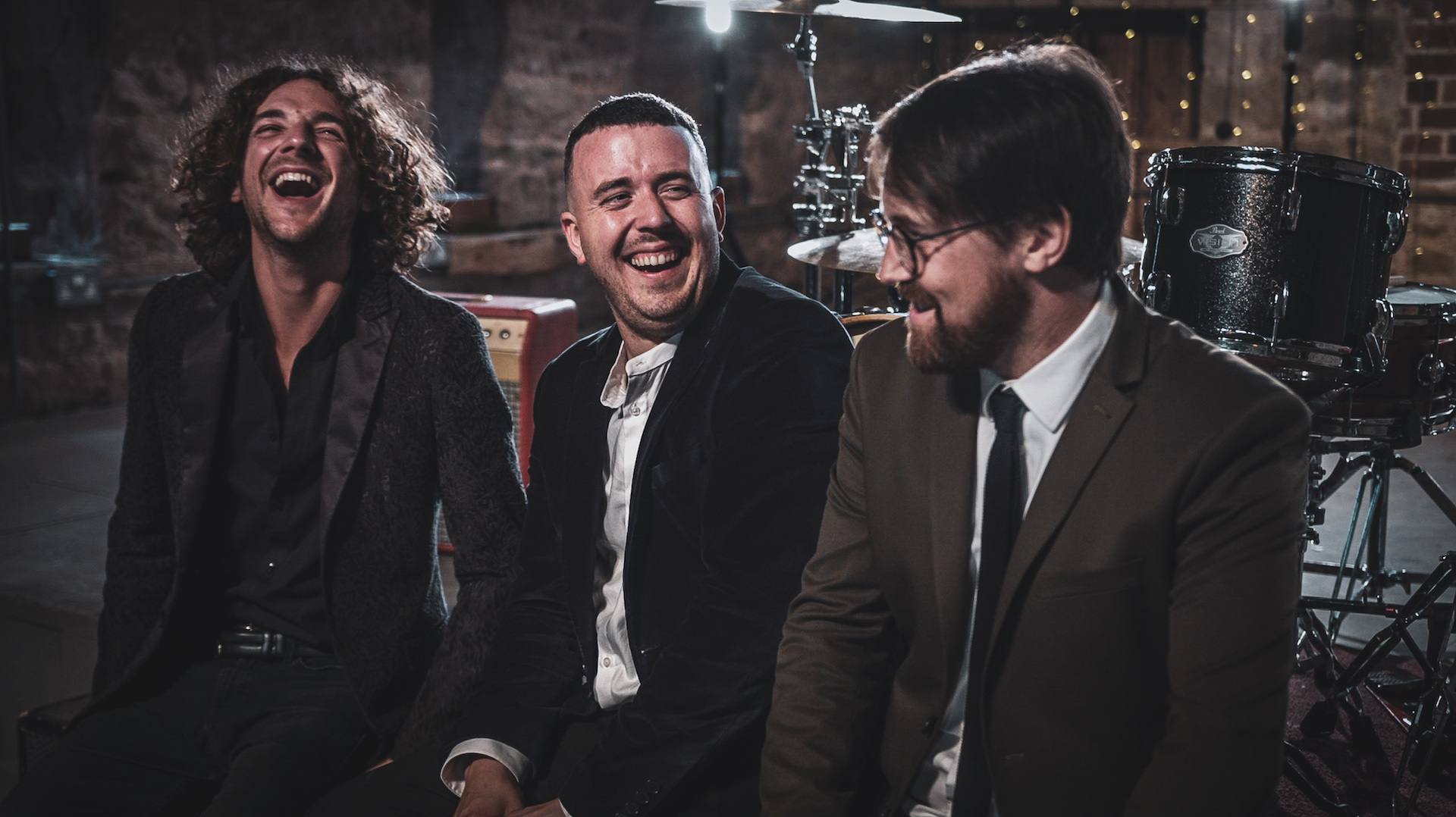 Hire Roxy Jukebox For Your Event!
A huge thank you to the magnificent Roxy Jukebox for taking the time to answer our questions. If you like Roxy Jukebox's style (how could you not?!) and want to find out more about hiring them for your event, visit their profile and fill in the short enquiry form and we'll be in touch ASAP.
If you're looking for other styles of music for your event, check out our roster of the UK's best wedding bands, bands for parties and bands for corporate events. If you have any questions or need any advice on how to hire a band, our friendly team are always happy to help via email: info@entertainment-nation.co.uk, phone: 0800 53 000 35 or LiveChat.