The 'anniversary reception' is a growing trend among couples who chose to elope or have a micro-wedding during the pandemic. Let's take a closer look at what happens at this type of celebration and how to plan the perfect post-marriage party!
What Is An Anniversary Reception?
An anniversary reception is essentially a wedding reception that is held on or around the anniversary of your wedding. If you eloped last year or had a micro-wedding and couldn't celebrate with your nearest and dearest, you'll most likely have missed out on the speeches, music, dancing, cake-cutting, your wedding breakfast, first dance and general frivolity that comes with a well-planned wedding reception. So an anniversary reception is a fantastic way of ensuring you still get to experience all this and celebrate with your friends and family. After the lack of get-togethers over the last few years, a knock-out party is very much needed don't you think?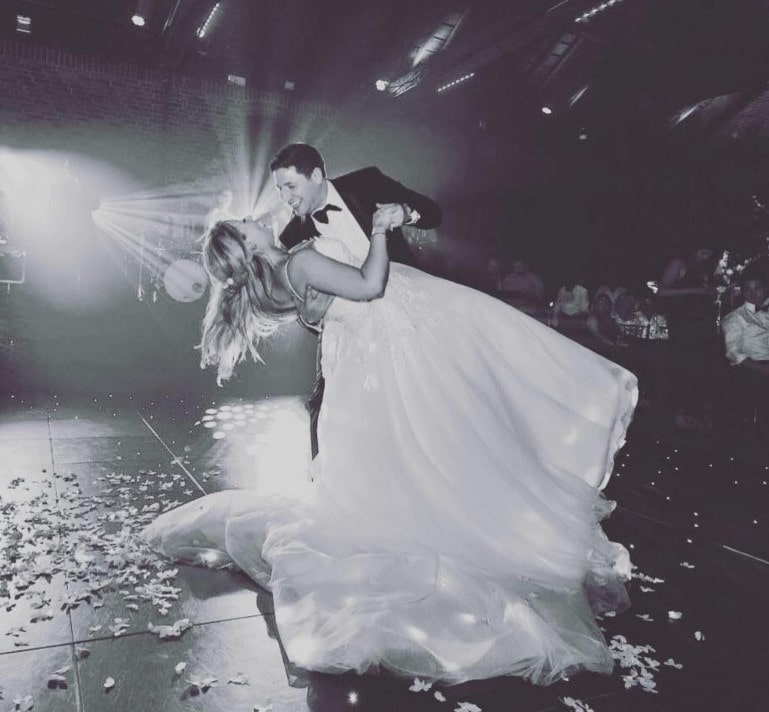 How Is An Anniversary Reception Different To A Sequel Wedding?
Anniversary receptions and sequel weddings are actually really similar. The only difference being that an anniversary reception is just the reception parts of the day and a sequel wedding features all the parts of a regular wedding, including the ceremony. It's basically a full wedding that occurs once you're already married, often with a celebrant conducting the ceremony. It's another really popular option for couples who had to minimise their plans over the pandemic.
When Should You Have Your Anniversary Reception?
It makes a lot of sense to plan your anniversary reception on your first wedding anniversary, but there are a number of reasons why this might not be able to happen. Many couples choose to move it to the closest weekend date available or to the summer if you got married in winter. In short, you can have an anniversary reception whenever suits you best.
Where Should You Hold Your Anniversary Reception?
If you had to cancel your wedding venue because of COVID-19 it might be that you can still have your reception there! If you're up for a midweek celebration, your venue could still be available and your deposit may be honoured. If your budget doesn't stretch to a traditional wedding venue, you aren't limited when it comes to possible locations for your anniversary reception. From country manors to your own back garden, your celebration can be as lavish or low-key as you like.
What Should You Wear To Your Anniversary Reception?
If your legal wedding was a tiny affair or an elopement, the chances are you never got to wear a proper wedding dress or suit, so it's hardly surprising that many couples opt to wear the full shebang for their anniversary reception. It gives you that once-in-a-lifetime experience of feeling like royalty and gives your friends and family the chance to see you dressed as if it's your wedding day. Alternatively, you might choose to wear a high-street outfit that you can wear time and time again to relive your special moment. It's entirely up to you – this is a new type of celebration so there are no hard and fast rules to follow!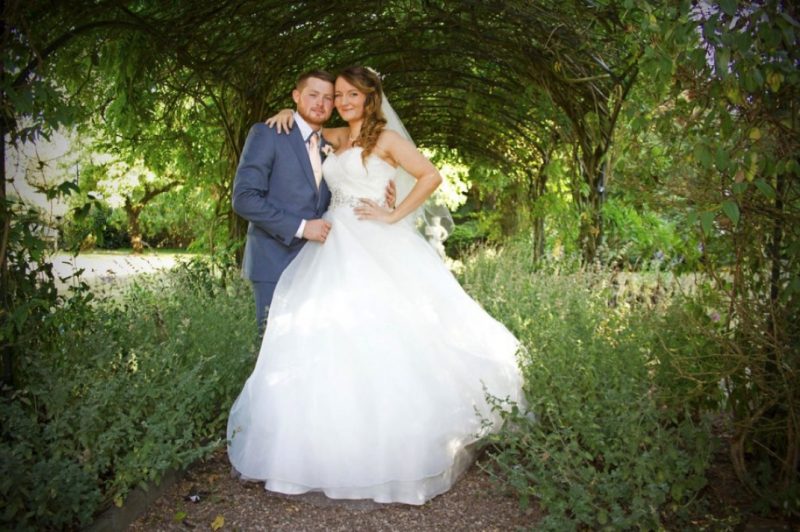 Image Credit: Looray Imagery
Should We Keep The Same Suppliers For Our Anniversary Reception?
If you had paid deposits to your suppliers for your original wedding day then it makes total sense to keep them and check if they're available on the date of your anniversary reception. They should honour the amount you've already paid and are probably your first choice of vendor anyway! At Entertainment Nation, if you had to cancel a booking because of COVID-19, your deposit is kept on record for two years and can be transferred to a new booking within that time, meaning you'll still be able to get a dream wedding entertainment!
If you're thinking of having an anniversary reception, your guest's enjoyment should be first and foremost when it comes to planning your entertainment. A killer wedding band should be top of your list if you want an unforgettable evening. Live music hits harder and a live band can provide a level of intimacy and thrill that's unachievable with pre-recored songs. You might also want to consider getting a proper wedding cake, hiring a photo booth and even get favours and a guest book if you want to go the whole hog!
Who Should We Invite To Our Anniversary Reception?
You should invite everyone who would have been invited to your original wedding day. This is your one and only chance to celebrate your marriage with everyone who's dear to you, whether this be hundreds of guests or a select few who missed out on your wedding the first time around.
Do We Need Invitations?
Definitely! You should invite your anniversary reception guests in the same way that you would invite someone to your wedding. Whether you want to send paper invitations or want to take a more eco-friendly approach and send video messages to everyone, this is a proper celebration and your guests deserve a proper invite for sure.
Should We Ask For Wedding Presents?
This is entirely up to you. Many couples feel uncomfortable asking guests for wedding presents, even on a full wedding day and it can feel even more uncomfortable a year after you're actually married. Our advice is to give your guests the option to buy you a gift if they want to but to make it clear that their presence is enough of a gift for you!
Is It Too Late To Hire Entertainment?
It's definitely not too late to hire an awesome wedding band or musician for your anniversary reception! Although many bands get booked up years in advance, there will be a wide range of incredible bands available to choose from, even at the last minute! So get searching for your dream entertainment today!