We were delighted to hear back from the newly married Mr and Mrs Brook following their romantic wedding in May. A special couple tying the knot after years of waiting – it's a fairytale in real life.
We'll paint the picture for you! Helen and Richard's wedding boasted walls of fairy lights, modern wooden features, classic black and white wedding pics and above all, lots of smiles and celebrations. They had an equally fitting feel-good and fun-loving folk wedding band for their evening reception to match their upbeat wedding – and that was, of course, The Footmen!
We spoke to Helen – still heart-eyed from her big day marrying her best friend, and it was a pleasure to hear all about their wedding!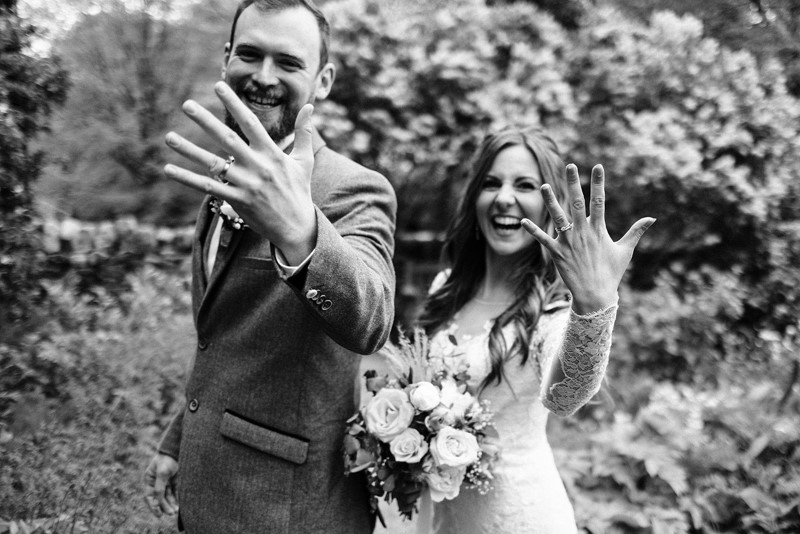 Images courtesy of the wonderful Tim Dunk Photography
Planning The Wedding:
"From the moment we stepped foot in the beautiful Airedale Barn at East Riddlesden Hall we knew that's where we would be married."
"Despite having 3 years to prepare (thanks covid!) it was still a last-minute decision to go ahead. Along with family and friends we had DIY'ed most of our day (bouquets with my mum, cake by my step-mum, button holes by Richard's mum and a mountain arbour made by dad) but we still had a couple of big decisions to make, we needed a photographer (we opted for the amazing Tim Dunk) and to pick our band." – Helen
The Ceremony:
We love Helen and Richard's choice of candles, pampas grass, lanterns and the neutral tones with sprigs of green foliage.
Their wedding ceremony had a warm and welcoming atmosphere, leaving everyone at ease as they watched two become one. Quite simply, the smiles say it all!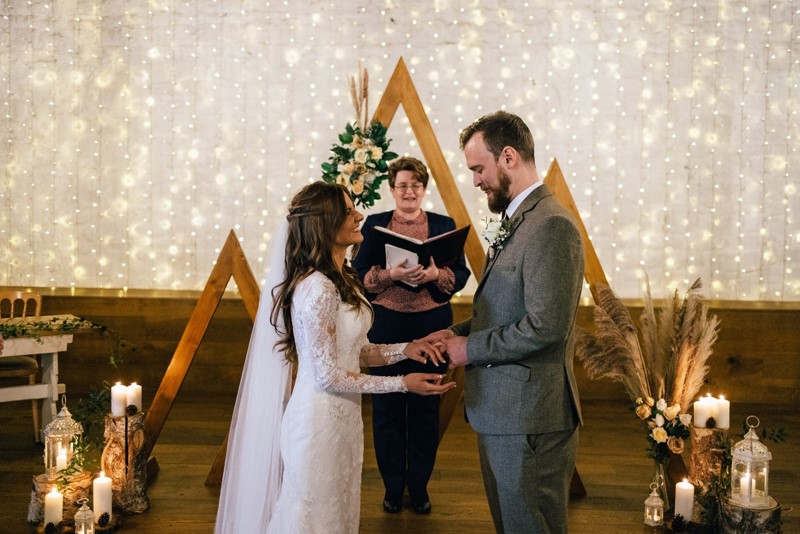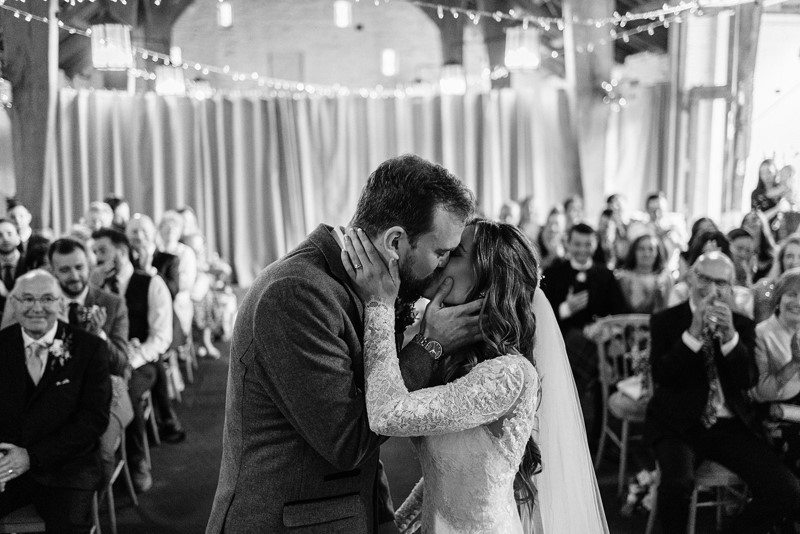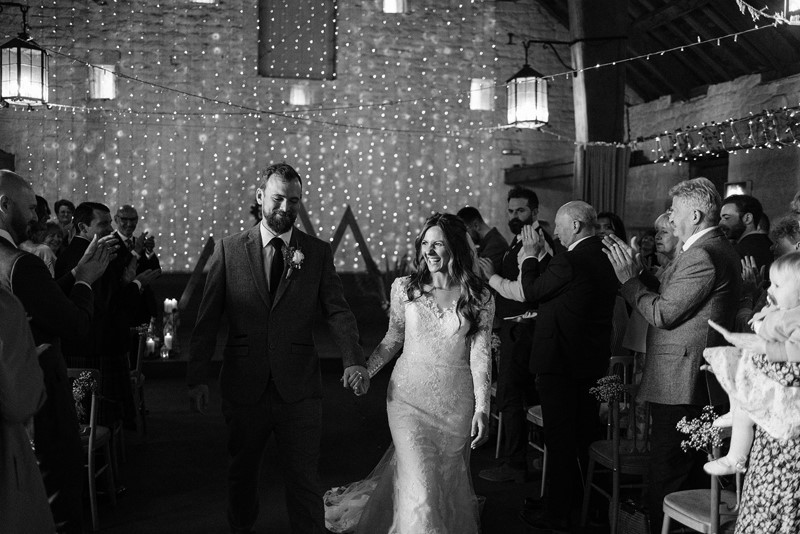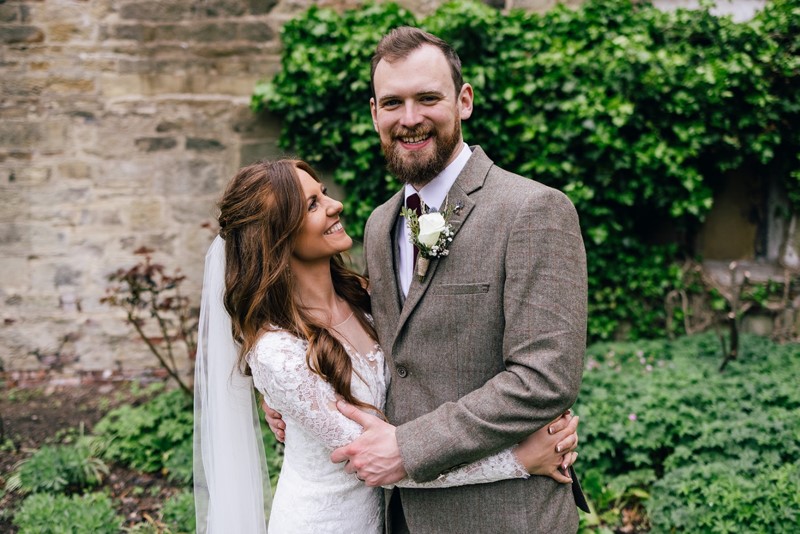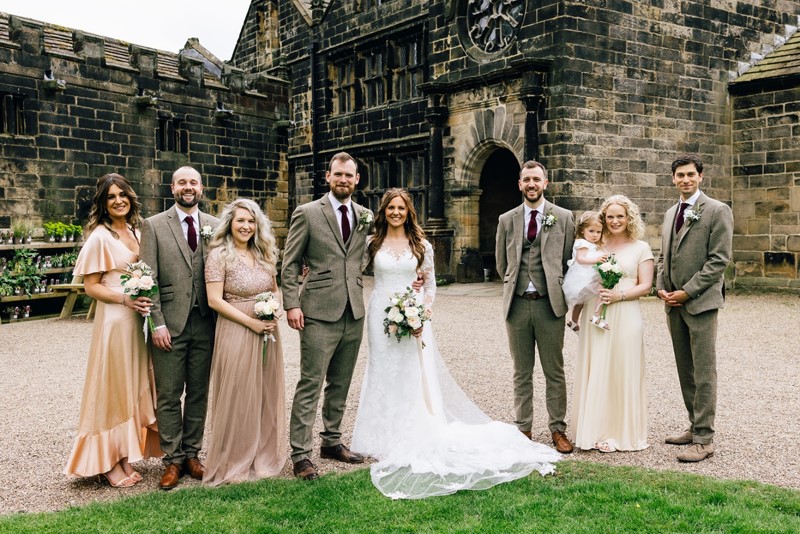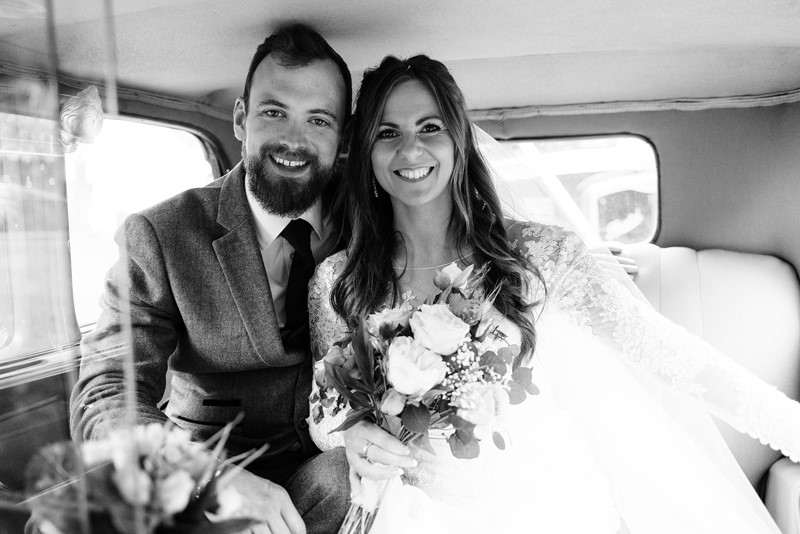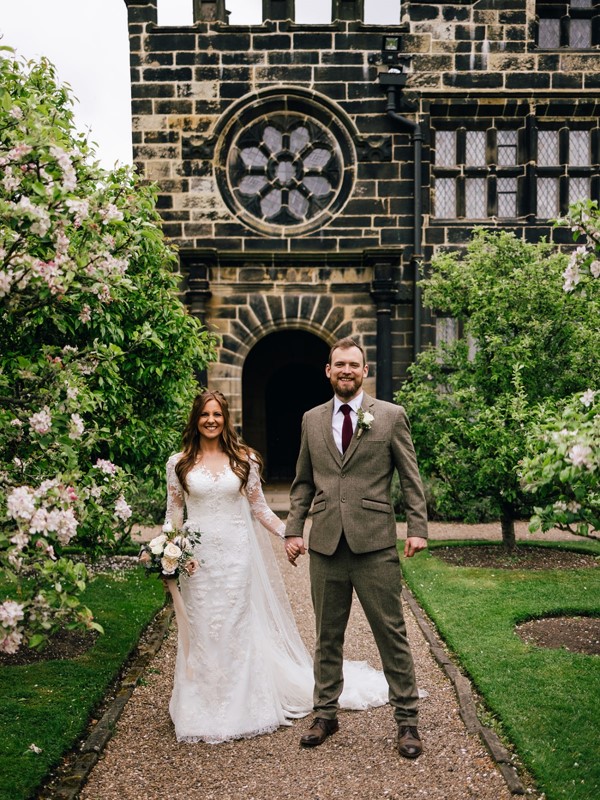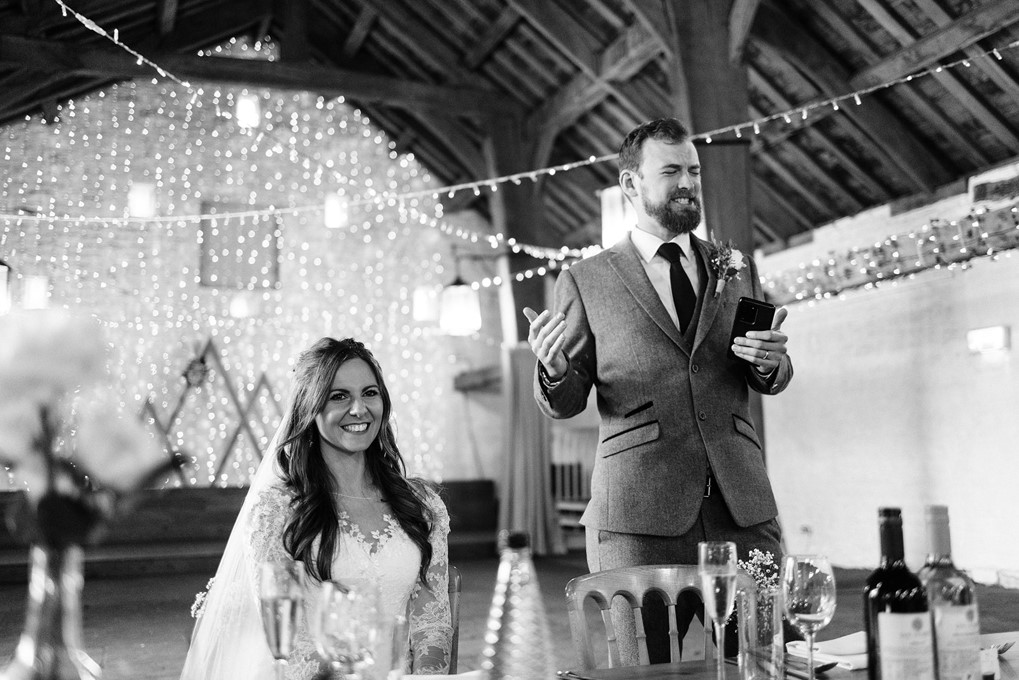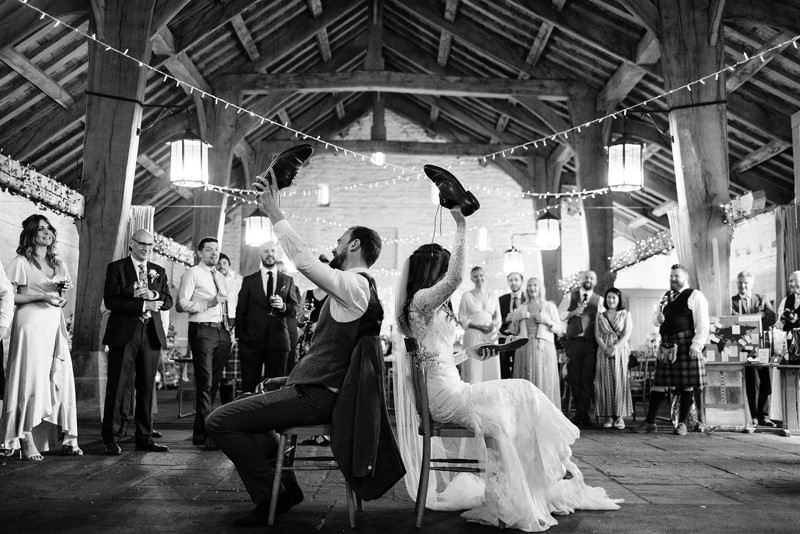 The Evening:
Flash-forward to Helen and Richard's wedding reception. With a dance floor big enough for some statement moves and lots of celebrations, the venue looked amazing and to top it off, The Footmen were up on stage! (We'd also like to thank Helen and Richard for their lovely words for Entertainment Nation below! Makes our hearts warm!)
"Our experience of Entertainment Nation was great, quick responses, really simple to scroll through a number of bands that fit our folksy vibe and when we heard The Footmen perform we were sold. Those vocals!"
"We opted to add on a solo acoustic set which was just wonderful and led us nicely to the evening. Our first dance was 'How Long Will I Love You' by John Boden, a song that had been discovered in our first week of dating whilst crying our eyes out to the film "About Time" and had become our soundtrack ever since." – Helen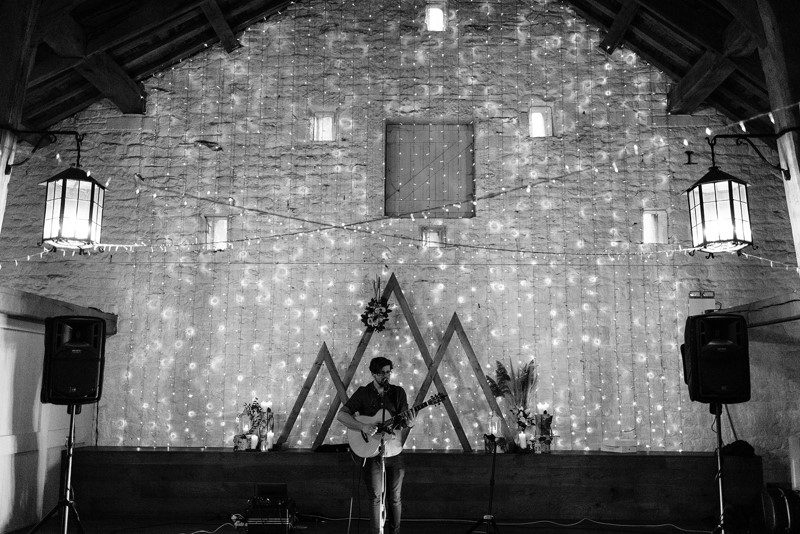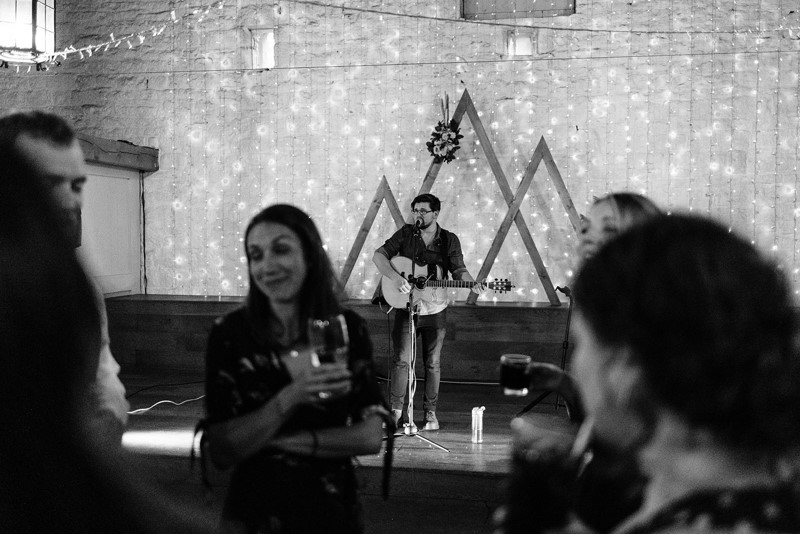 The Footmen have the option to add an acoustic solo set or an acoustic trio set at any point during your day. This could be during your ceremony, your drinks reception or as the night is warming up and evening guests are arriving. There's nothing sweeter than the sound of tender vocals with beautiful acoustic guitar to get the emotions flowing at a wedding!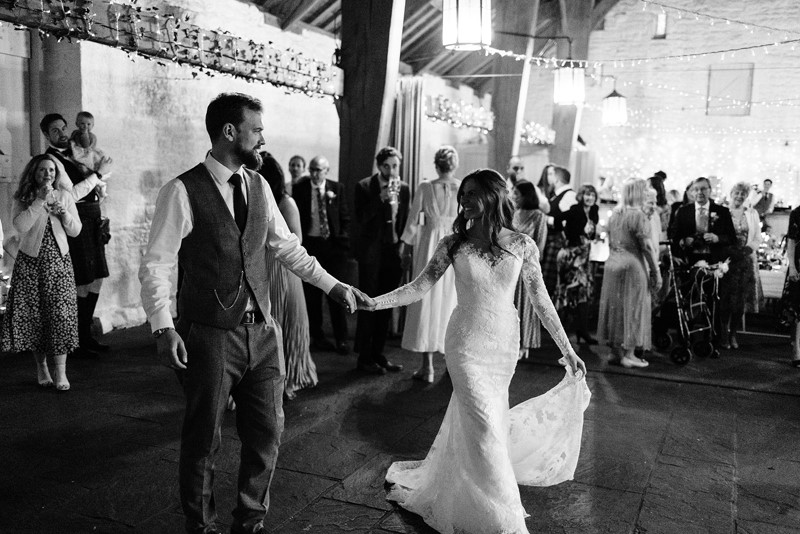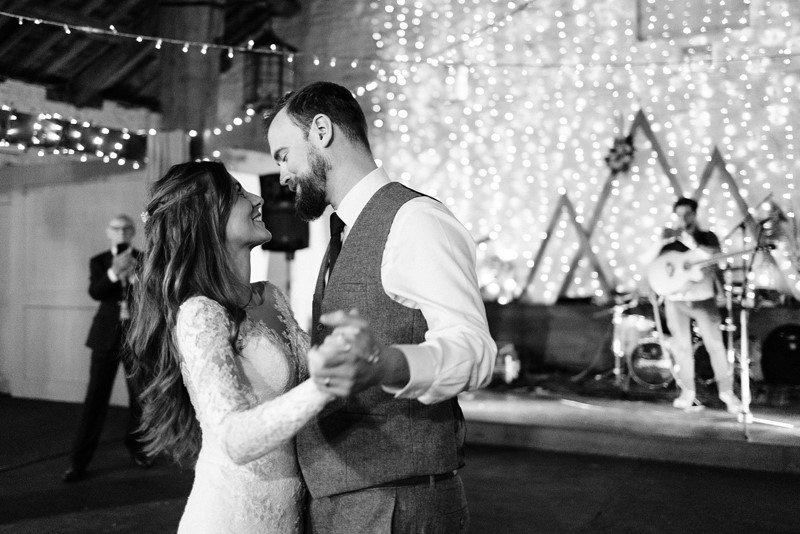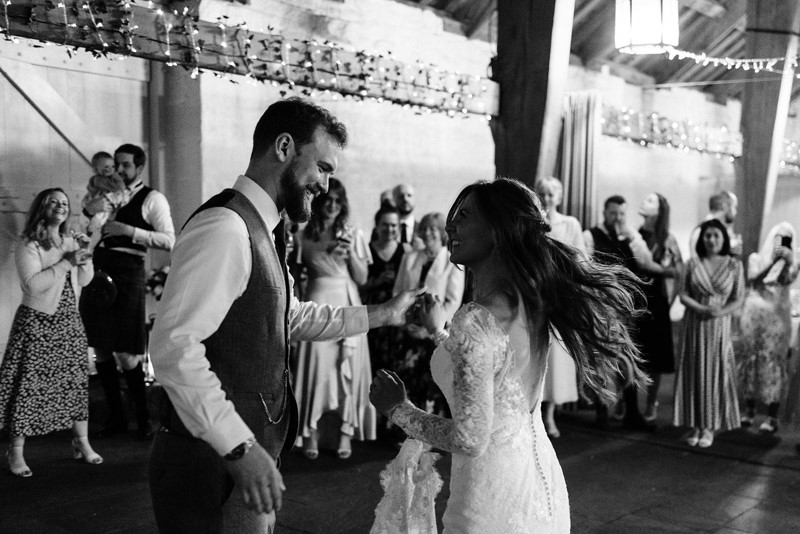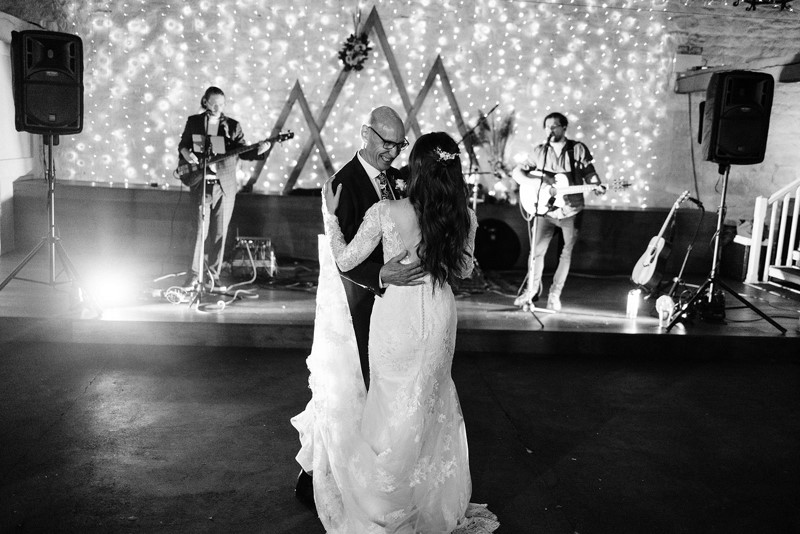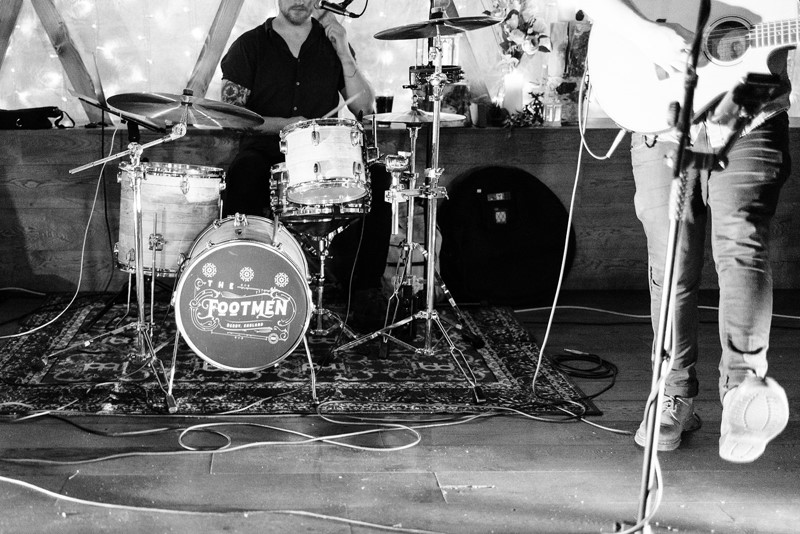 "The evening started off amazingly and just got better… and better… and better. The set list was spot on. Mumford and Sons, Paolo Nutini, Coldplay, Bon Jovi, George Ezra, The Beatles, The Killers… it's hard to choose any particular highlights as they were all epic and delivered with such amazing infectious energy."
"I remember having the biggest smile on my face that we had chosen this band. Our guests absolutely loved them, from small kids to family in their 90s. Their 3rd set had literally every person on the dance floor for their incredibly rowdy last 40 minutes." – Helen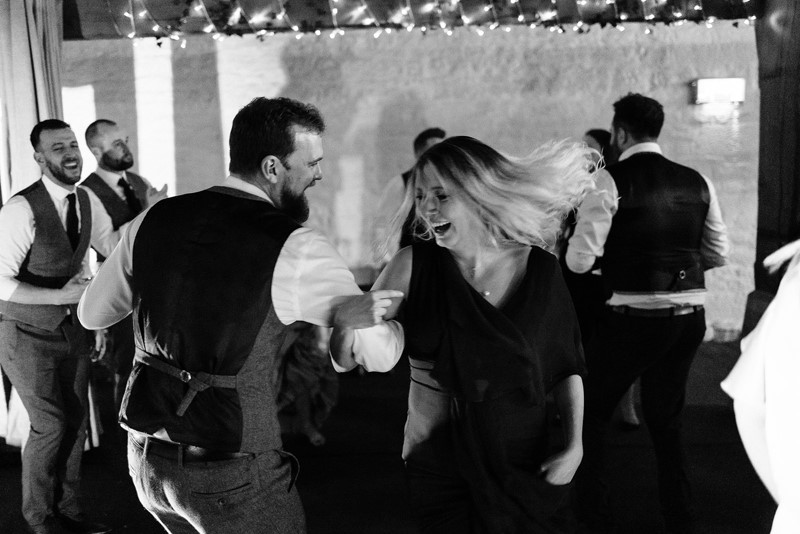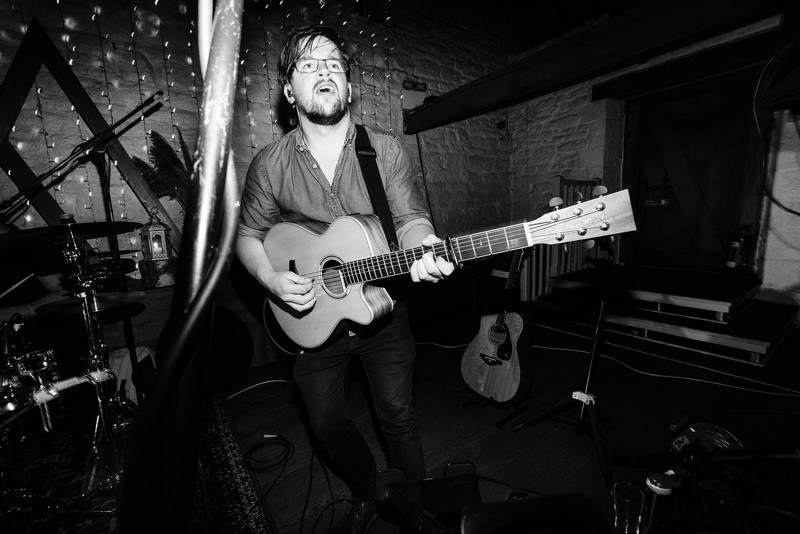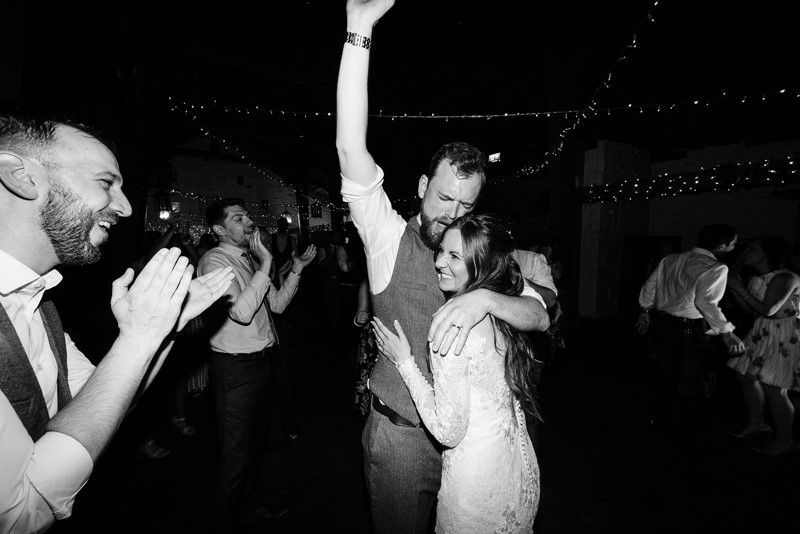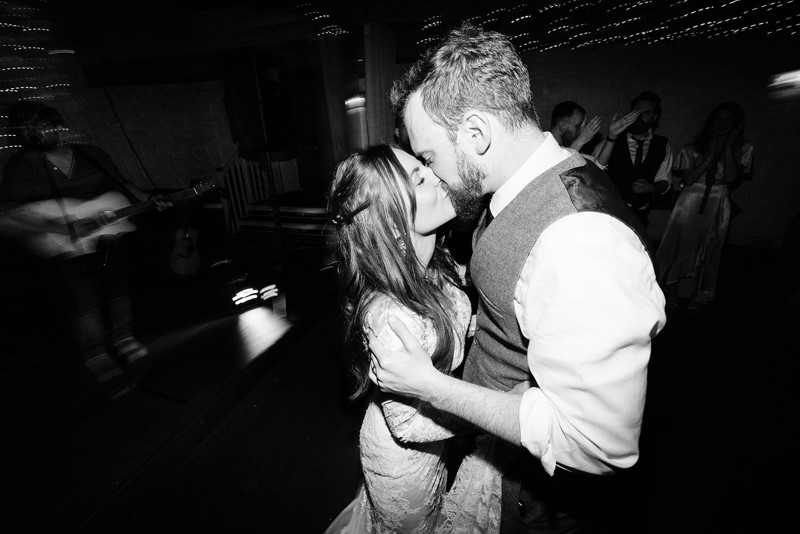 And to finish it off, some final words from the bride herself…
"Quite simply, we can't recommend this band enough, they're the nicest guys and amazing performers. You won't regret it. Book them. Now." – Helen
If that doesn't do it, we don't know what will! Make sure you check out The Footmen below, we'll leave a handy link and video to check out!
So, congratulations to Helen and Richard for having such an amazing day – it's so lovely to look back on your wedding photos and see the sheer joy on everyone's faces. We're over the moon that The Footmen could deliver happy moments and cherished memories for you all.
Contact Us:
You're more than welcome to get in touch with our friendly team via phone at 0800 53 000 35 or via email at info@entertainment-nation.co.uk if you've read Helen and Richard's story and been inspired to find a band to make you whoop and yell "one more song!". We have many stunning wedding bands to choose from, so why not start searching now?
For now, if you're after some inspiration… check out the links below!