A day like Lucy and Matt's needs to be seen, loved and remembered. So, here we are celebrating the best day of their lives.
Lucy and Matt envisioned a classic wedding with a timeless style and romantic energy, plus the peace and quiet of the beautiful countryside. We think they captured just that with all the finer details, the colour scheme and the venue decor. You can tell from the sheer joy on their faces that this day was something special.
These two were destined to be together. Who knew that you could find your happiness just around the corner from home, in Cornwall? These two didn't! Their touching love story and Matt's magical proposal was the perfect starting point for the rest of their lives together.
We're overjoyed to be sharing Lucy and Matt's stunning wedding day with you all. It's one that filled us with warmth and love as we found out how they made their day unforgettable.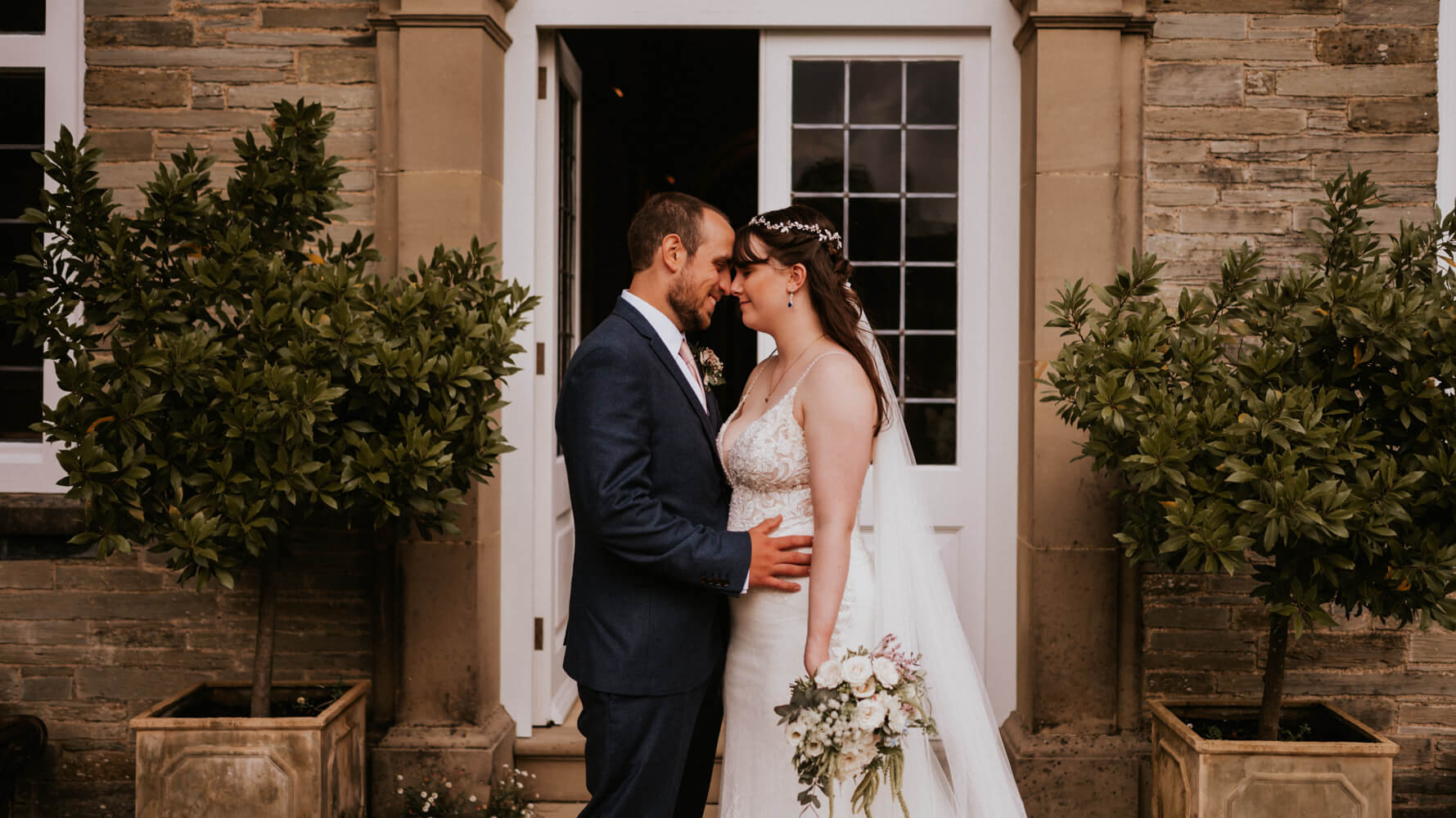 Stunning imagery from Hannah Barnes Photography!
How did you meet?
Matt and I were both born in the same place and my dad and his parents had lived around the corner for almost our whole lives, so it made so much sense that we eventually met when we were both at uni… in Cornwall! We met at our student union's pub quiz through a mutual friend, and we instantly hit it off. When we both went home for Easter, we were shocked at how close we'd been to each other all this time, and even more shocked that we didn't meet sooner.
How did you propose?
Matt was very clever in that he hid his proposal very well, and was very insistent that it wouldn't happen any time soon, especially as we were both doing further education courses at the time. However, on Christmas Eve, Matt proposed privately in front of the tree, with the ring hidden inside a beautiful personalised bauble. Matt knows how much I love Christmas, and he found a way to make it even more special!
How did you choose your venue?
We looked at a few places across Devon before settling on Shilstone House. We wanted somewhere that we could have both our ceremony and reception at, as we didn't want the hassle of moving around. We also wanted somewhere that could take care of pretty much everything, which Shilstone could – they took care of food and drink, we could stay on-site, and they had a day-of coordinator who took away so much of our stress. What set Shilstone apart though were the gorgeous views from everywhere on site. Whichever direction you look, you have the beautiful view of rolling hills and lakes, and the house itself is beautiful and classic.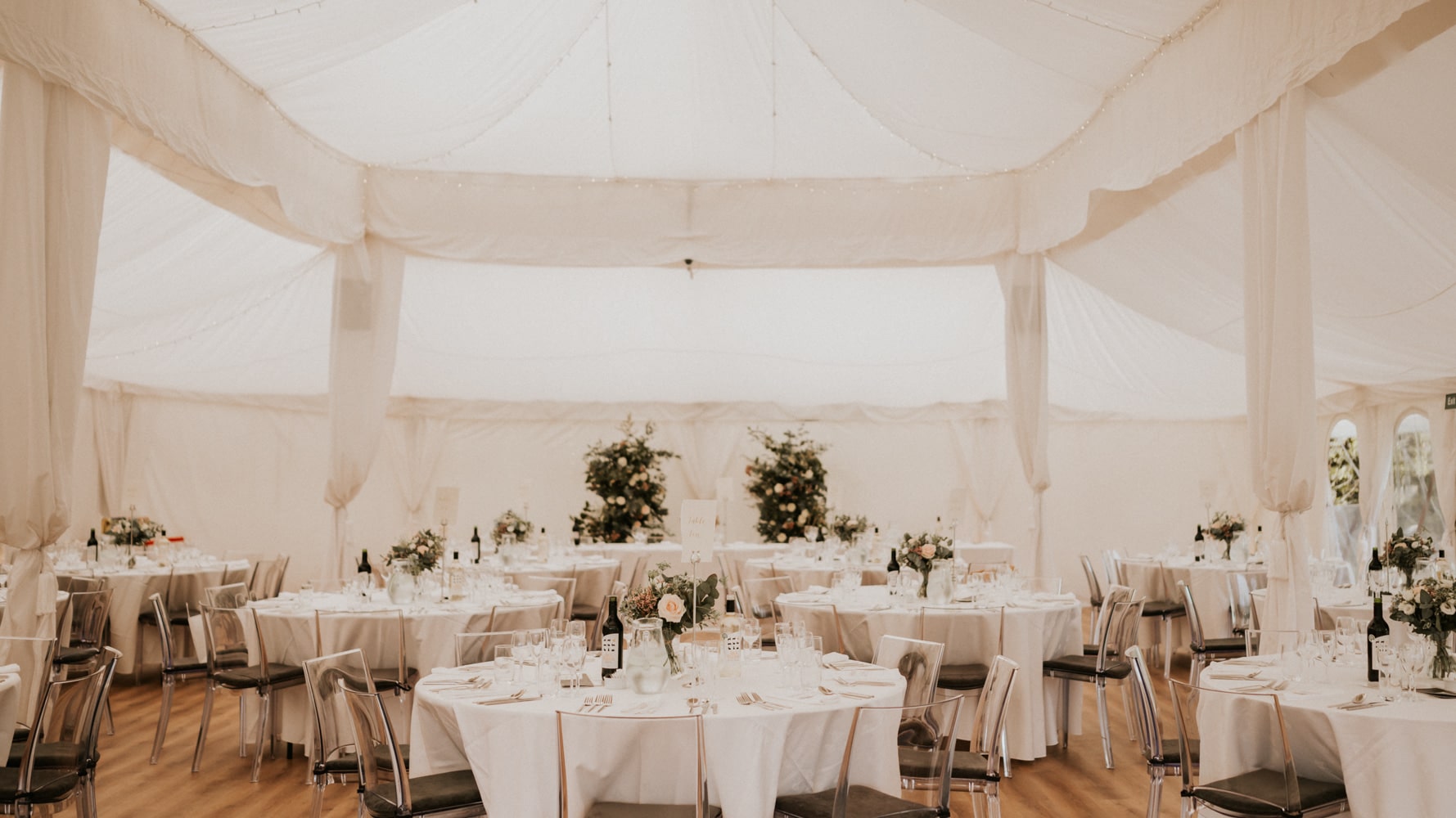 How did your wedding reflect you as a couple?
We wanted our wedding to reflect what we love about where we live – we wanted there to be natural beauty all around us, and we wanted to be in a location away from the noise of towns and traffic.
Did you have a style or theme?
We wanted our wedding to be timeless and elegant, and as such, we focussed our attention on finding a beautiful, classic venue, and then decorating it simply. Our aim was to look back in 30, 40 years and still see a beautiful wedding that hasn't aged too much!
How did you personalise your wedding?
We kept lots of our decorations very minimalistic, but we personalised our wedding by including all of our favourite people and giving them personalised gifts to thank them for all their help. Our bridesmaids and groomsmen made our day feel all about us, and even more special than it already was. They kept us dancing and smiling throughout it all.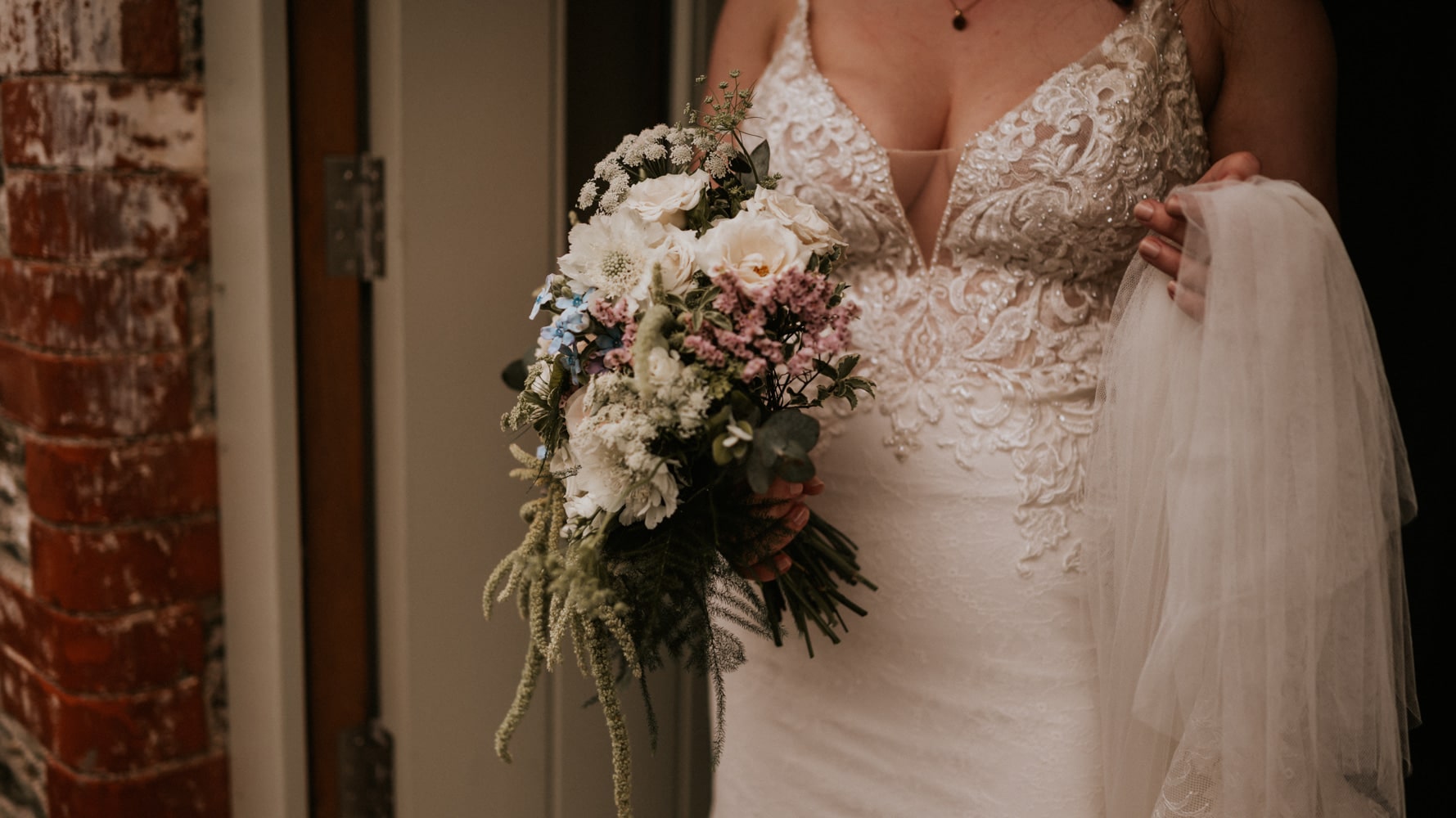 THE BIG DAY:
Getting ready on the morning of your big day is an indescribable feeling. Butterflies, happy tears, uncontrollable excitement, the list goes on!
The day began with a bride squad of friends and family. They each had their hair and makeup done professionally and donned some stunning gowns.
Lucy's bridesmaids wore soft pink floor-length gowns with different necklines, which flawlessly complemented each of them. The bridal gown was a picture of elegance, with lace detailing, diamante spaghetti straps and a beautiful train.
To complete the look, Lucy wore a silver floral crown and gorgeous teardrop earrings with a blue gem.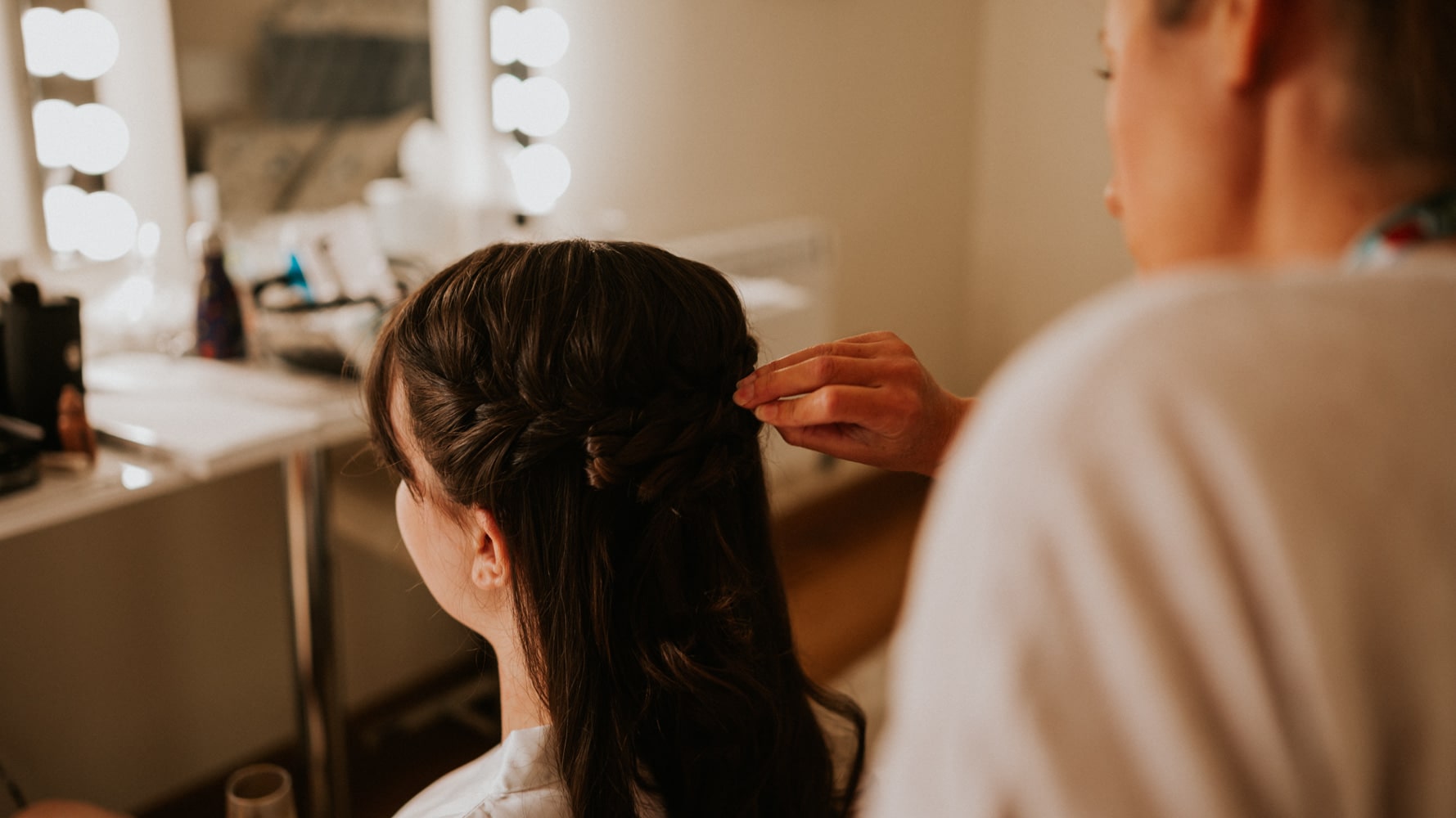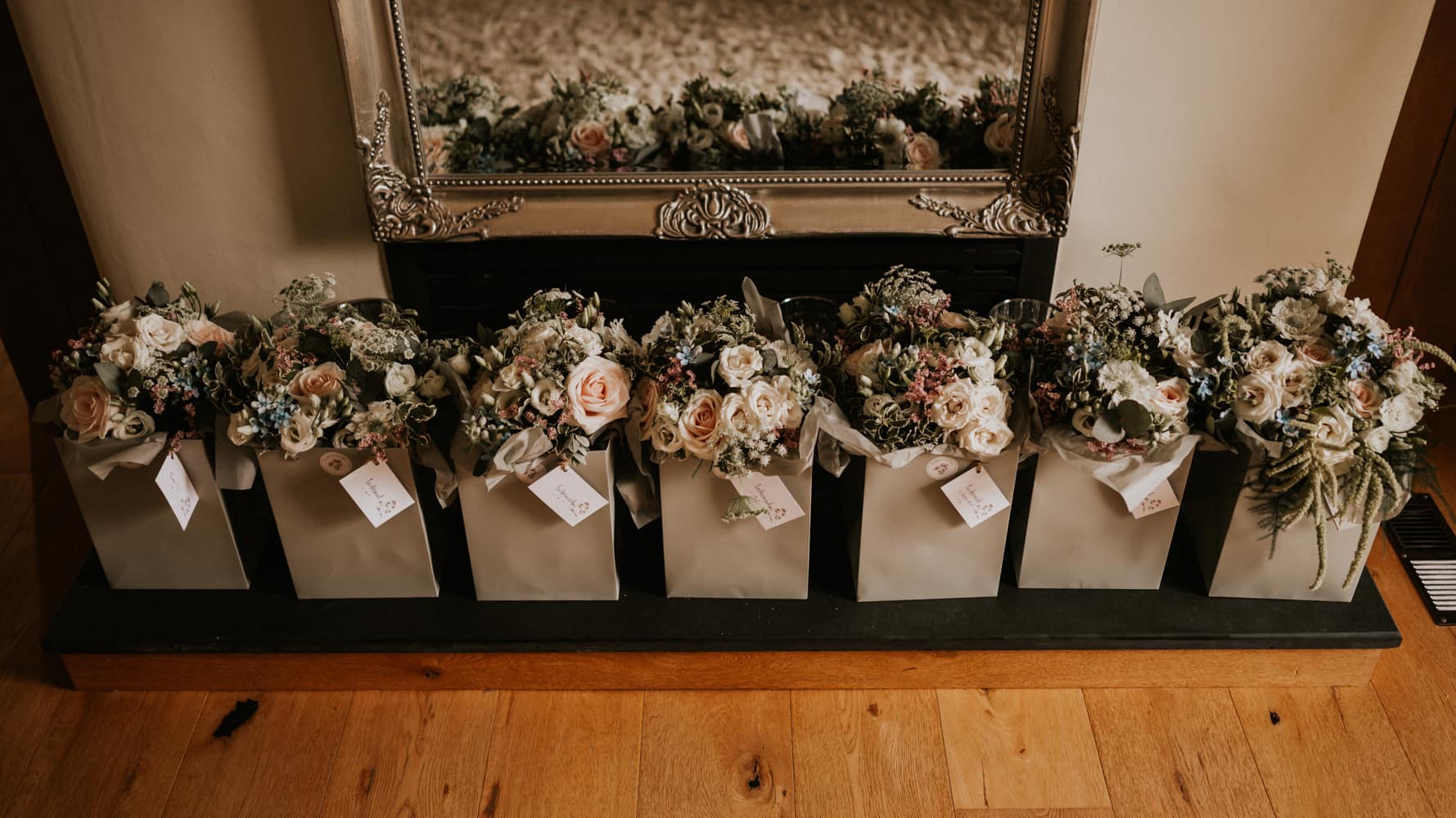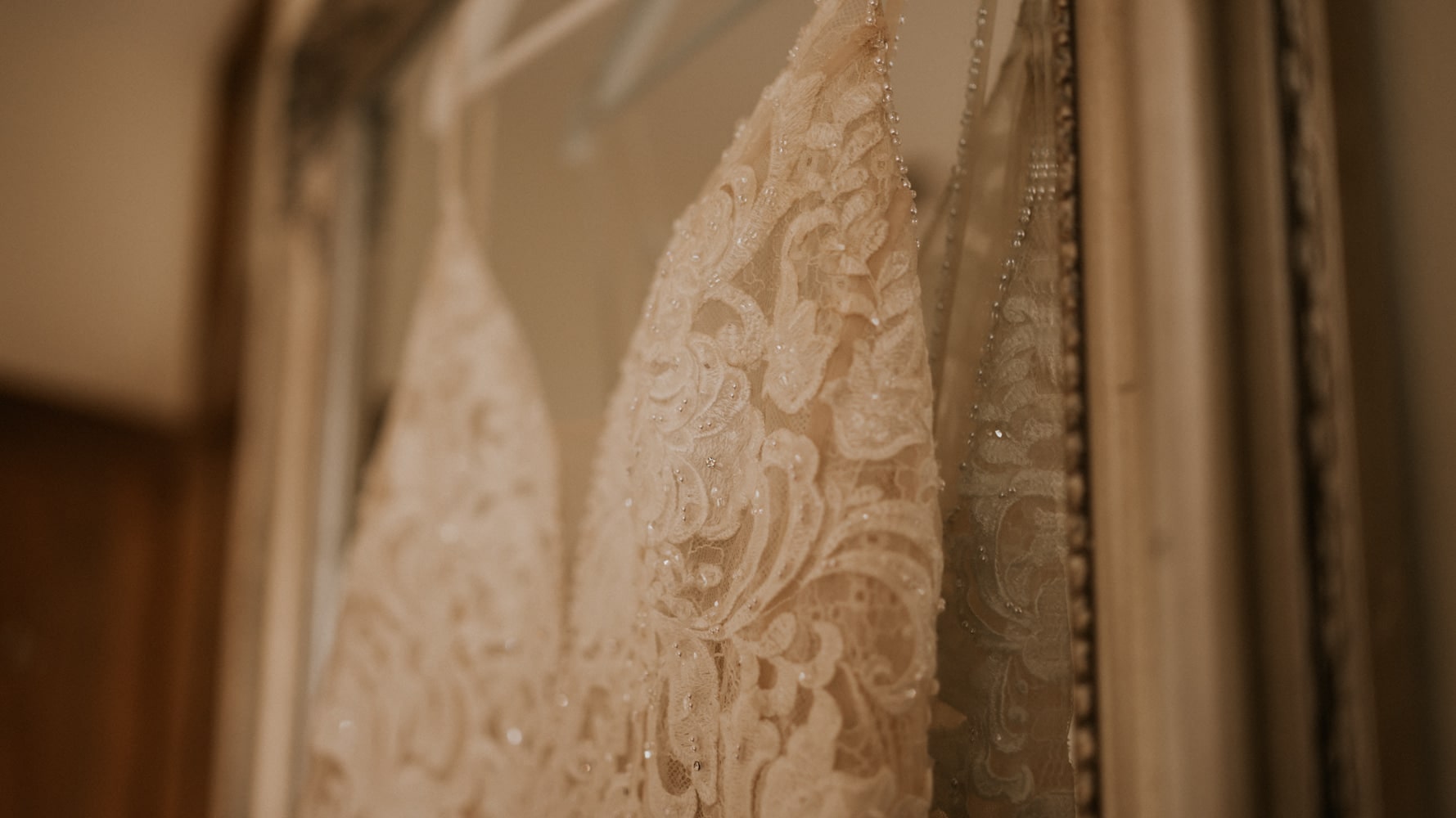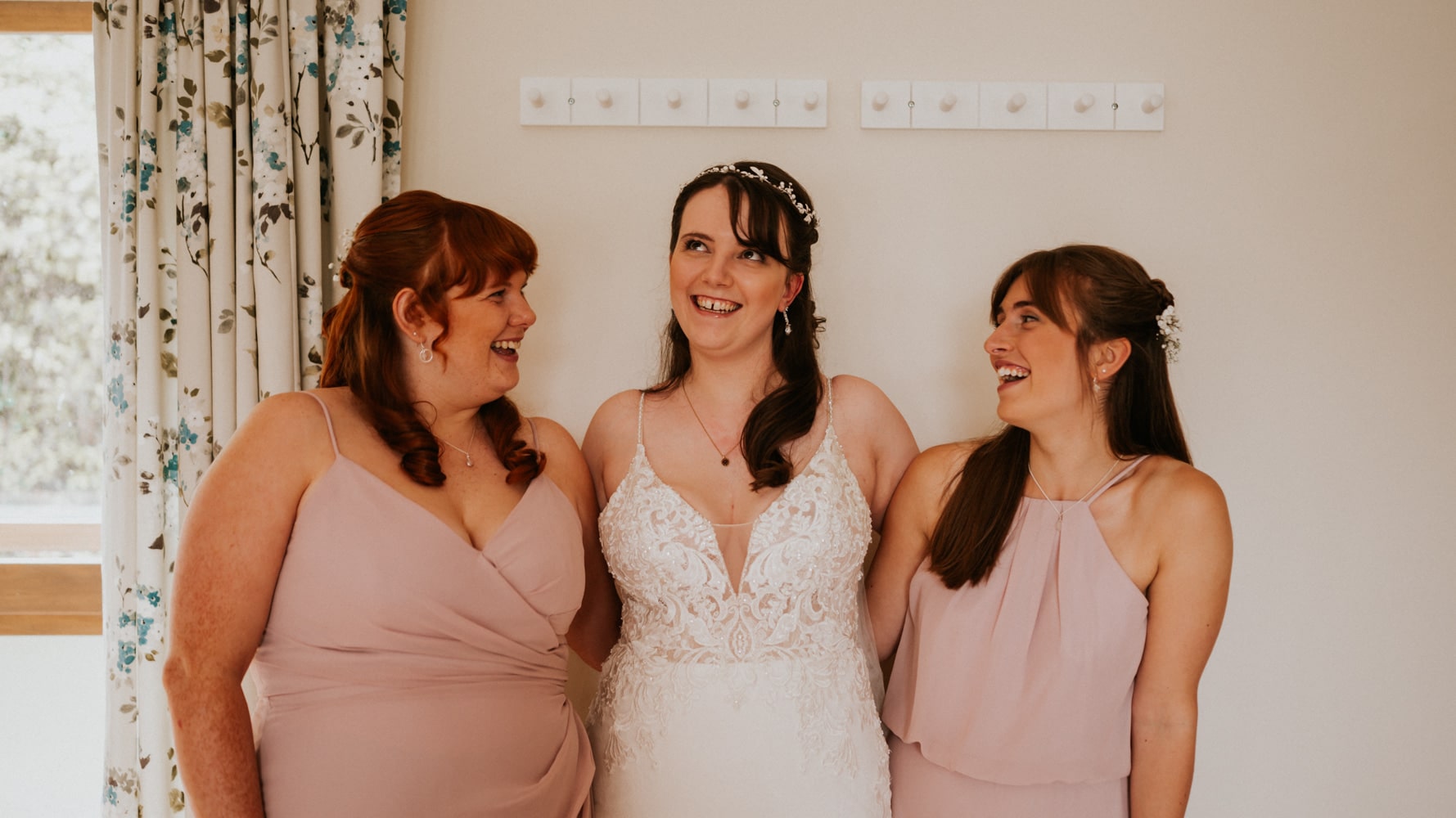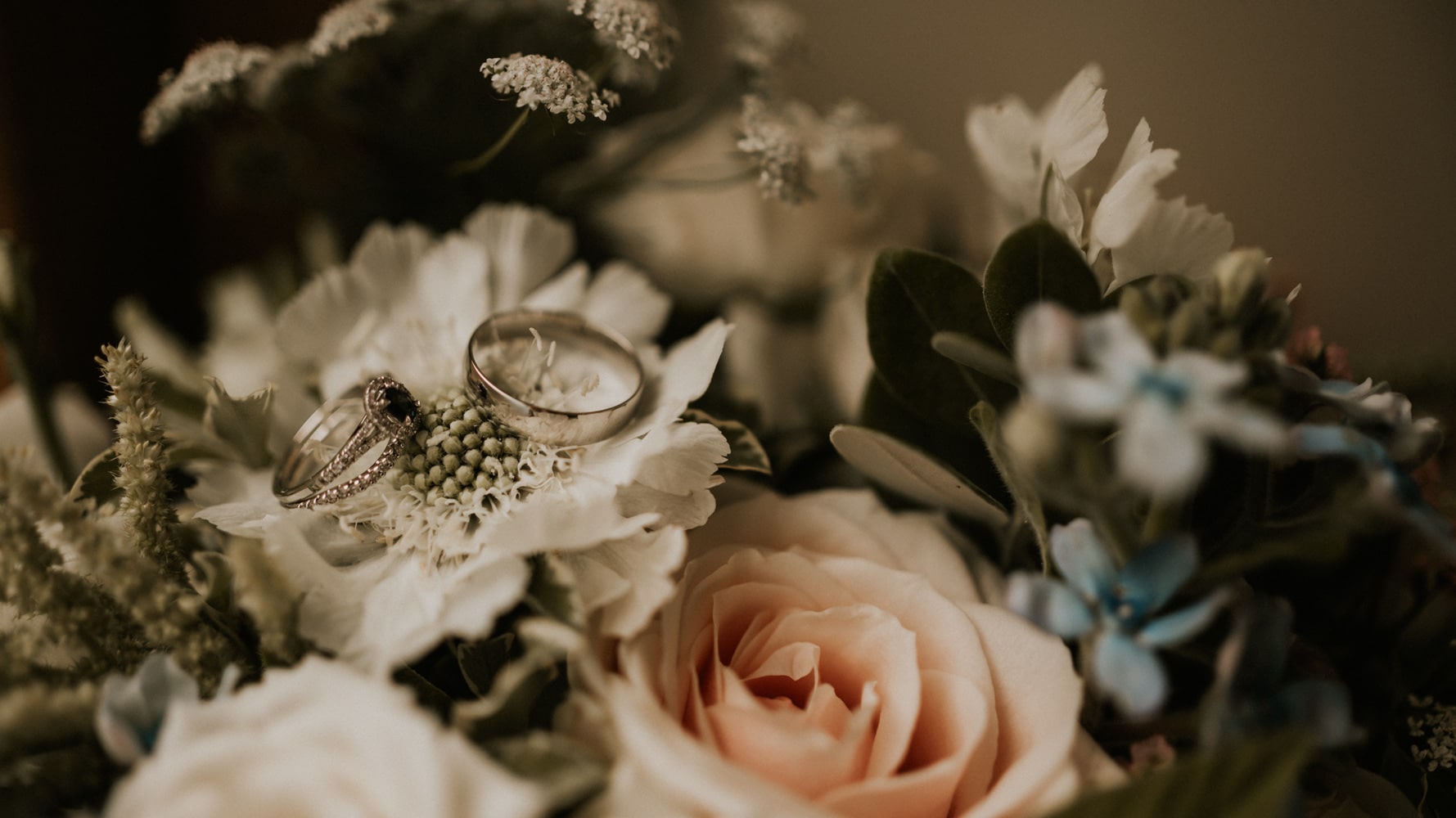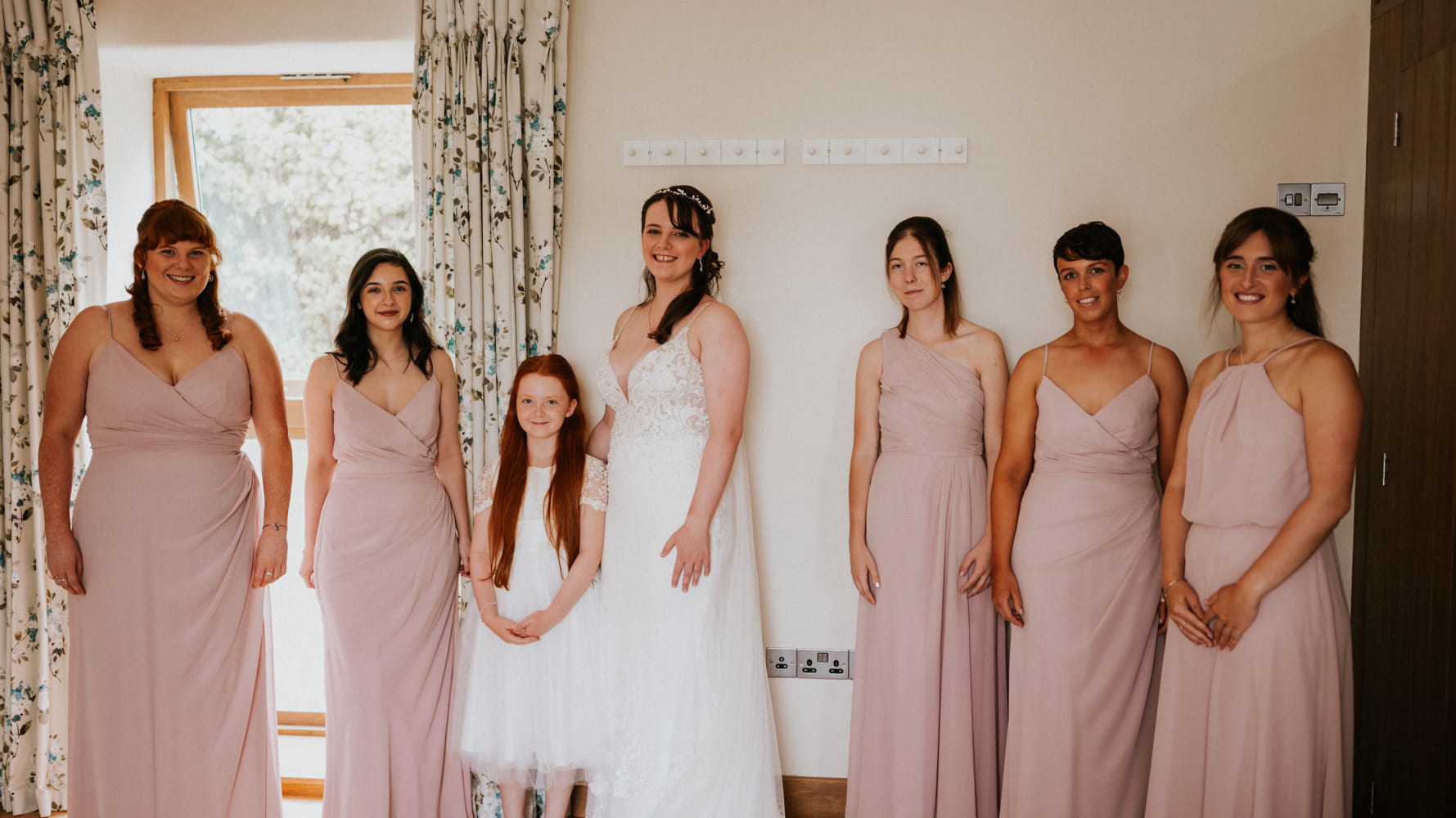 Who joined you for your big day?
We had around 100 guests in the end, and we were so grateful that restrictions had lifted enough to enable us to do that. For a long time, we were worried we'd have to postpone or cut guests from our list, but we were really lucky in being able to have whoever we wanted there. Unfortunately, my mum couldn't make it, but my aunt recorded the ceremony and she was sent loads of pictures so that she could share the day too.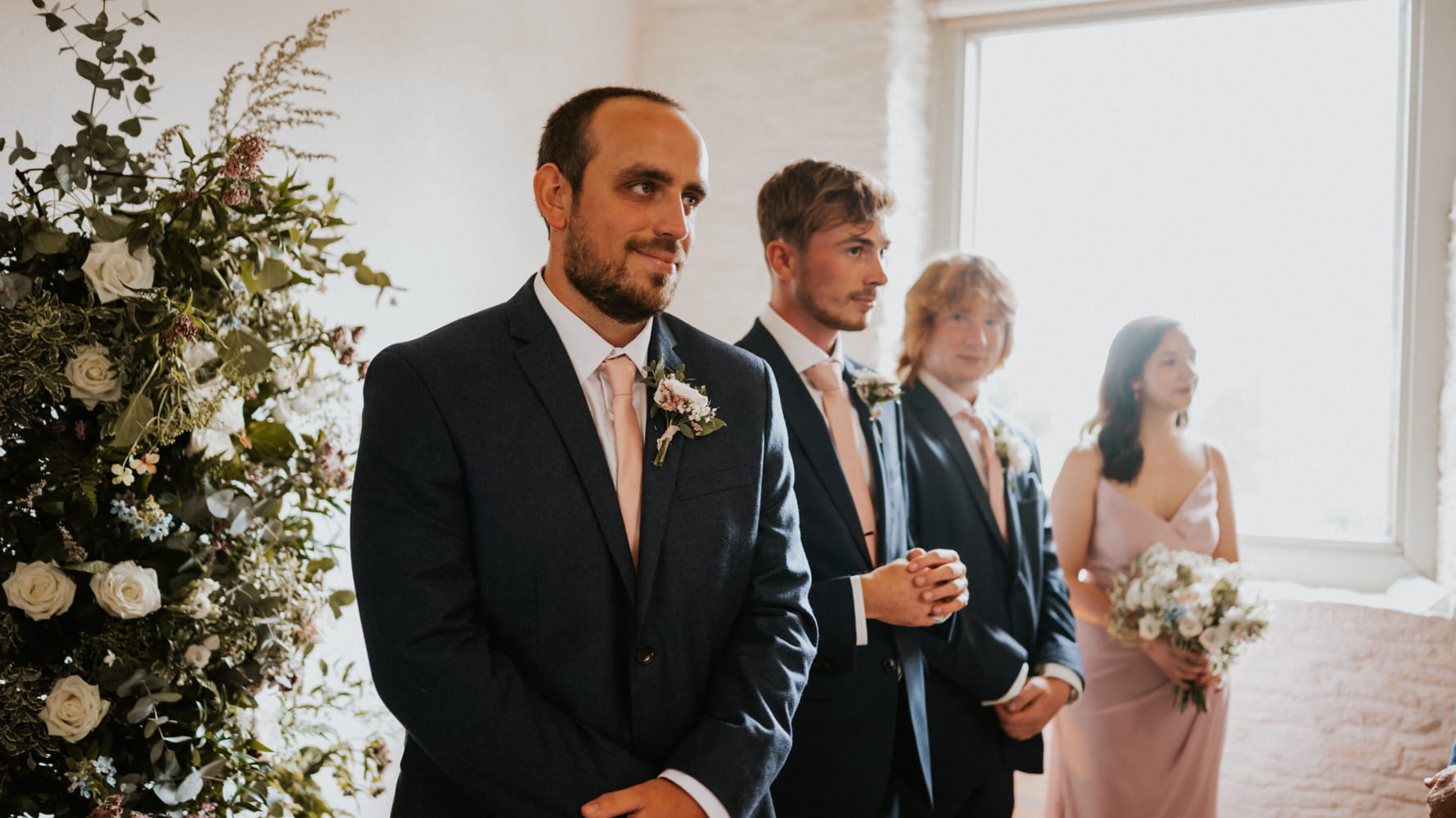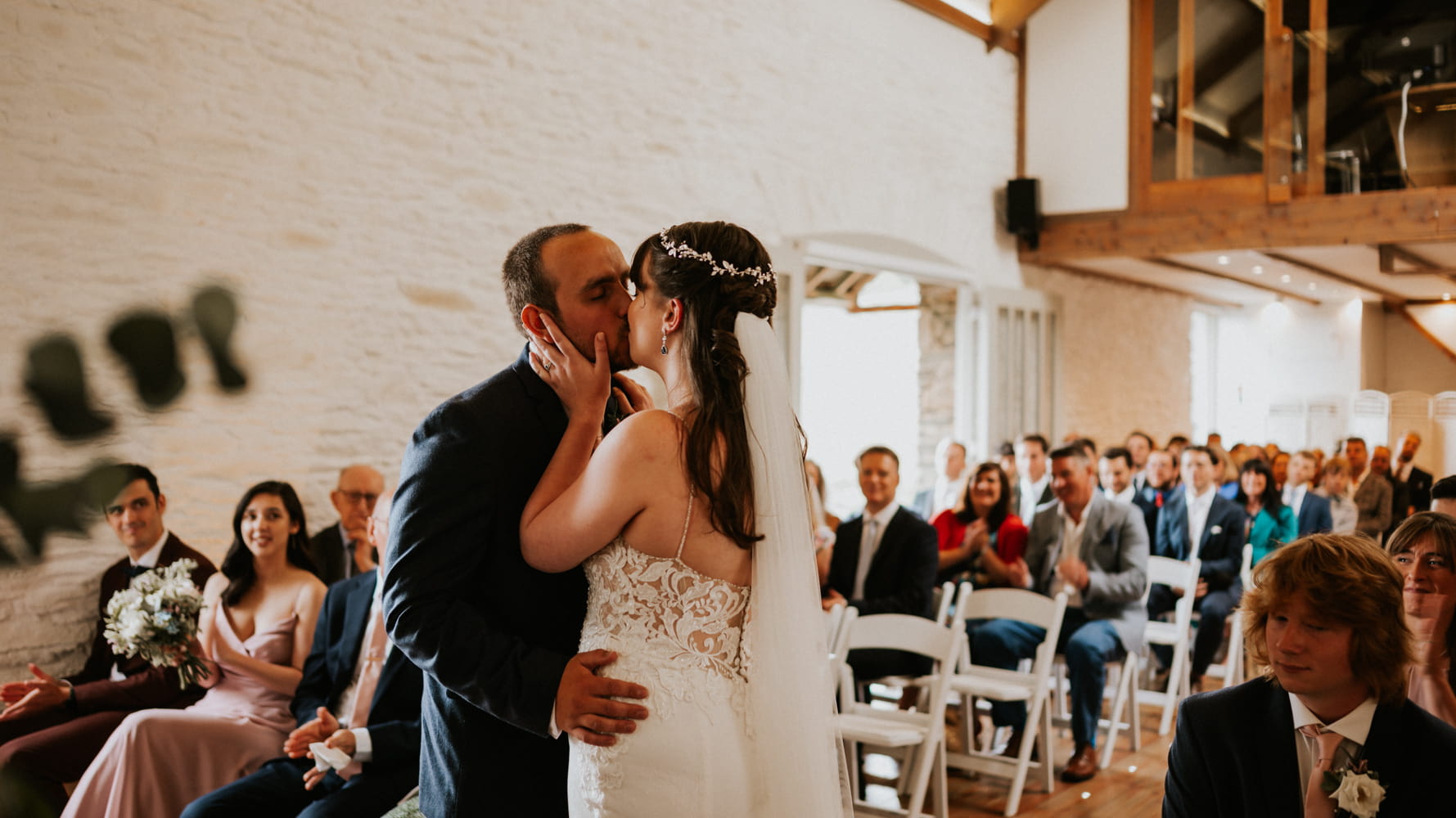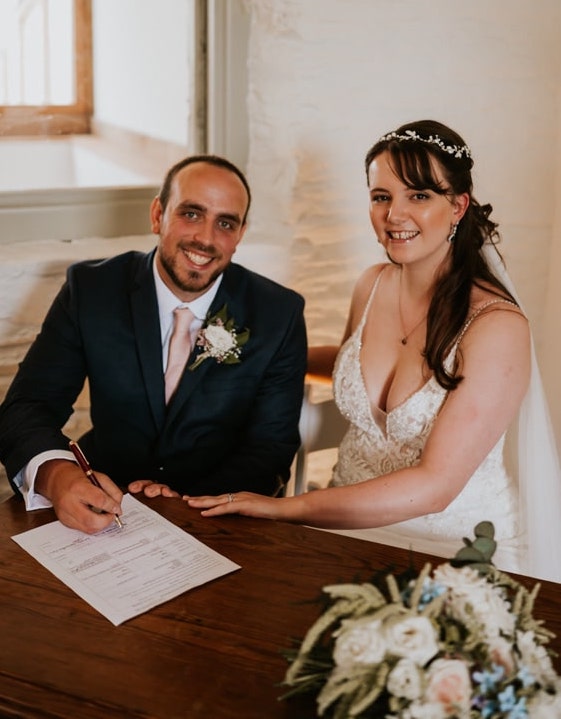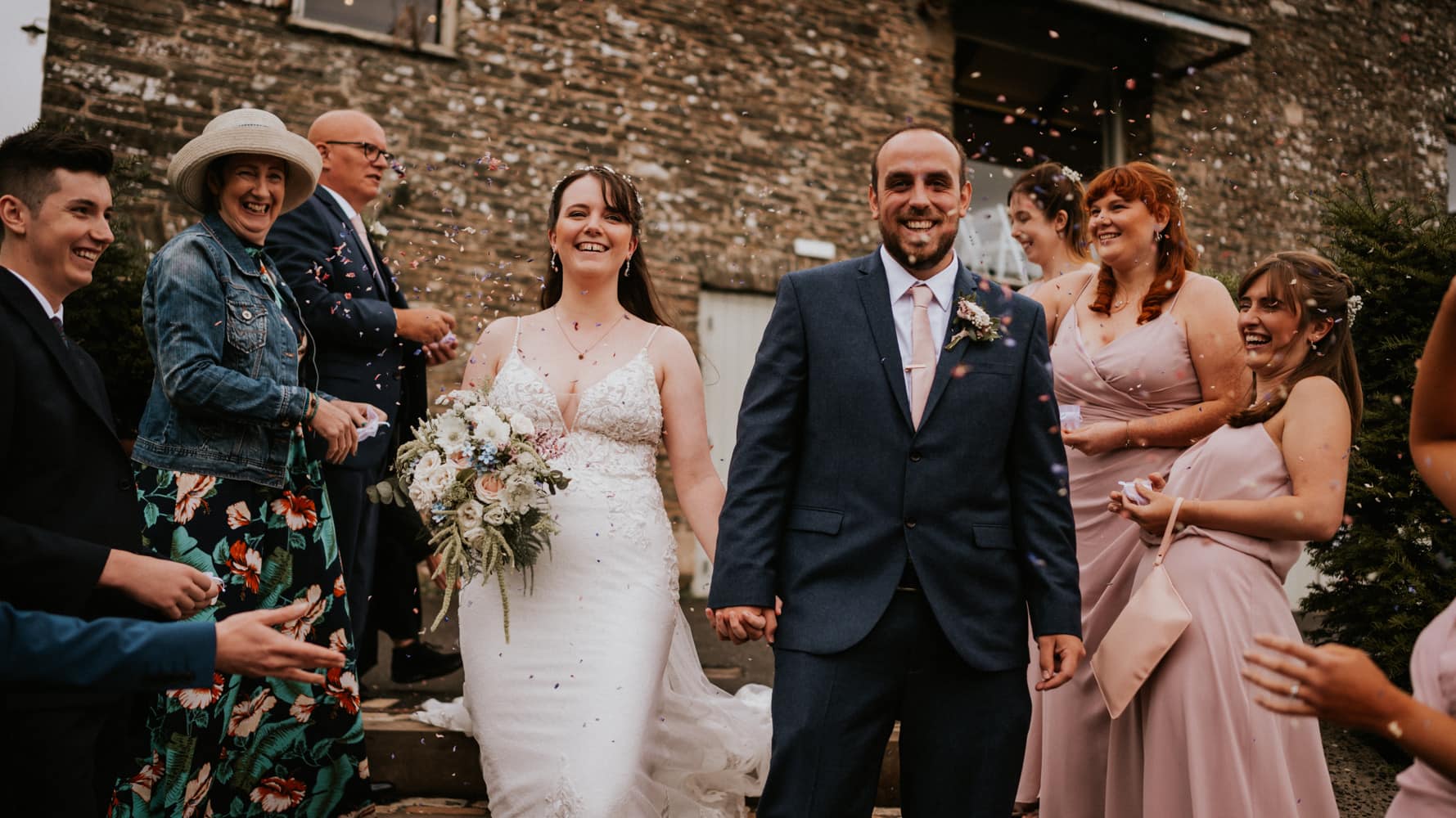 Tell us about…
The Dress
Kennedy (Wed2B) – my bridesmaids and I found the dress long before I'd intended to. We went to Wed2B on a whim, and mostly to work out bridesmaids dresses, but there I found the dress! I thought I'd want something a-line or a ballgown, but I ended up falling for this sheath dress with lace and beading and a long train.
The Kids
My niece was our flower girl, which she was very pleased about. She took her role very seriously, and in the evening was the one pulling people back onto the dance floor to ensure everyone had a great time!
The Weather
For an August wedding, the morning was incredibly wet. As we were getting ready, the rain was incredibly heavy which meant that the ceremony we'd planned for outside had to move inside. However, by the time our ceremony rolled around, the rain had mostly cleared, and other than a couple of small showers in the afternoon, the weather was perfect! The Father of the Bride said in his speech that although it had rained, he'll always remember it as a sunny day.
Hair and Makeup
Lucy Milton did the hair and makeup for me and my bridesmaids. We went with her because she was able to do airbrush makeup, which meant that the makeup lasted longer and felt light. She did a great job of making us all feel like our natural selves but just enhanced a little, and we couldn't have asked for more!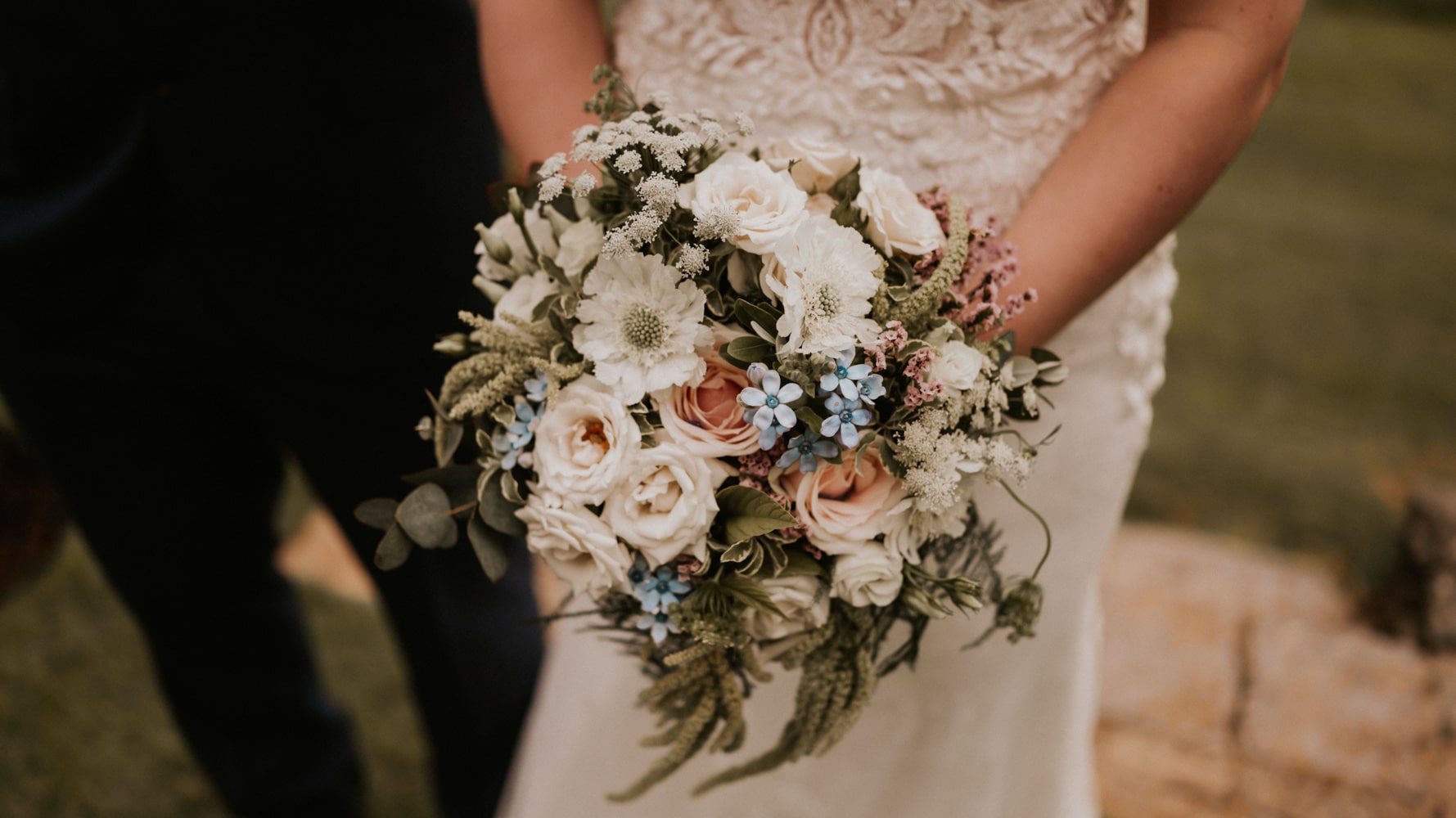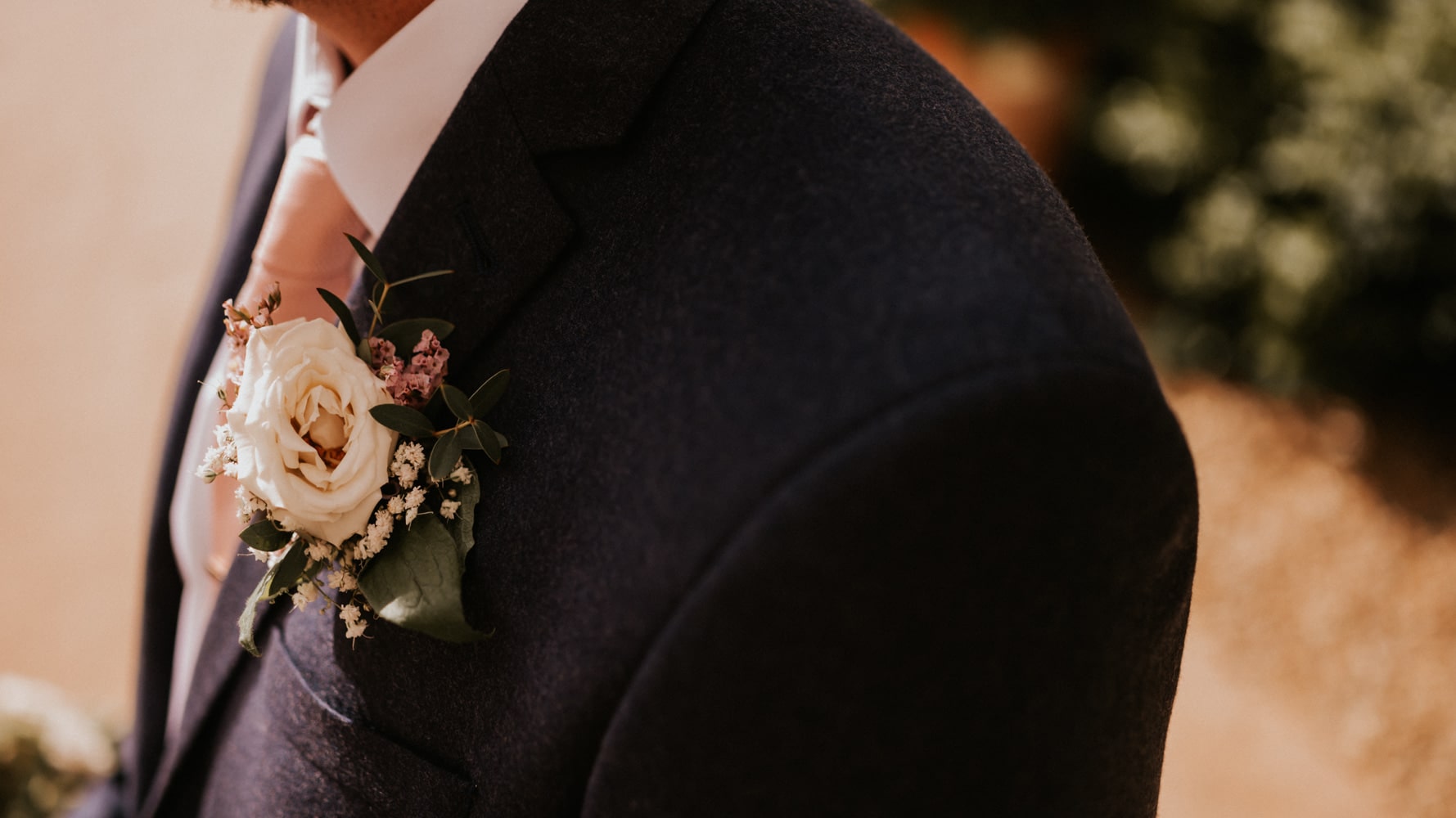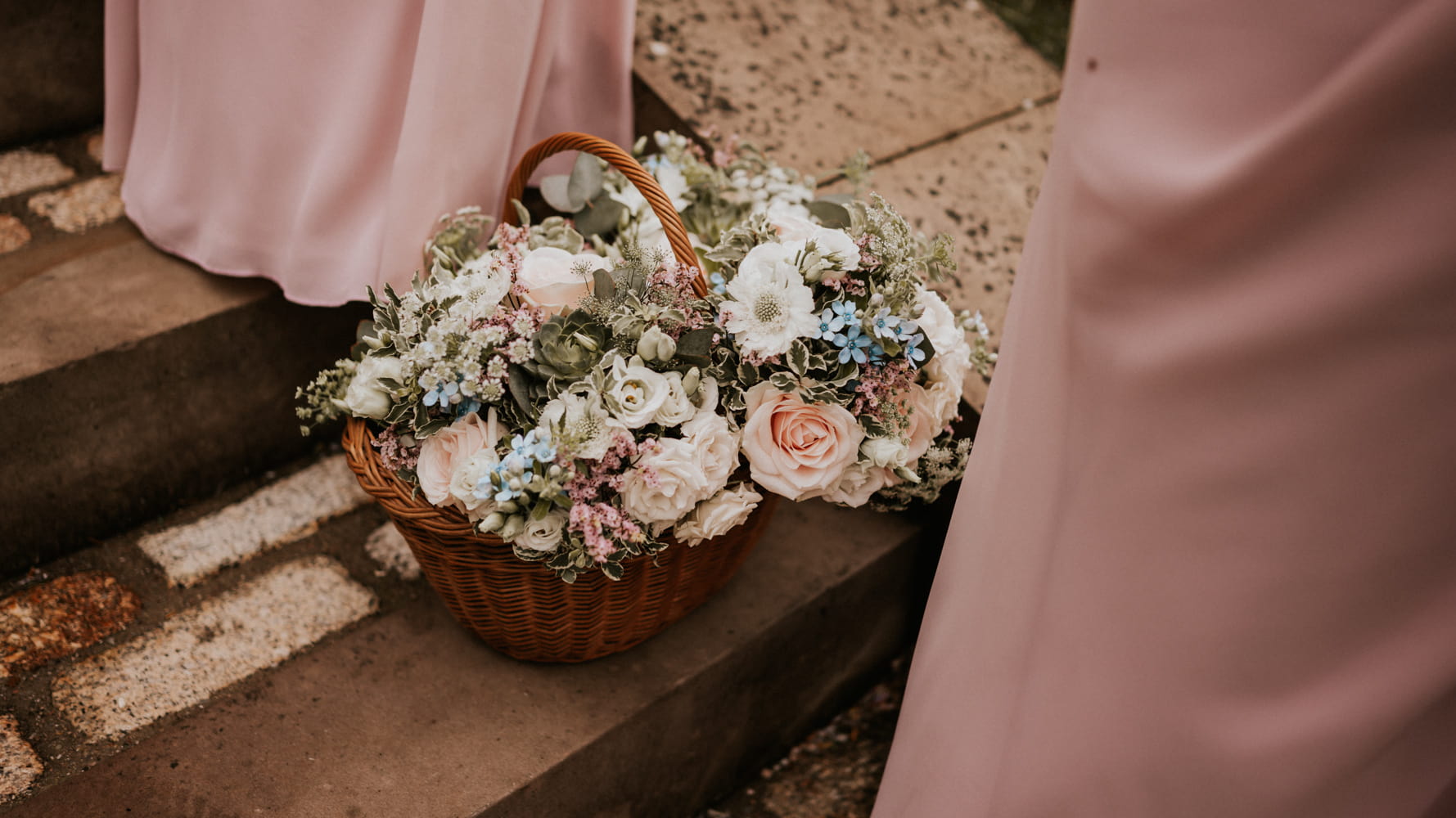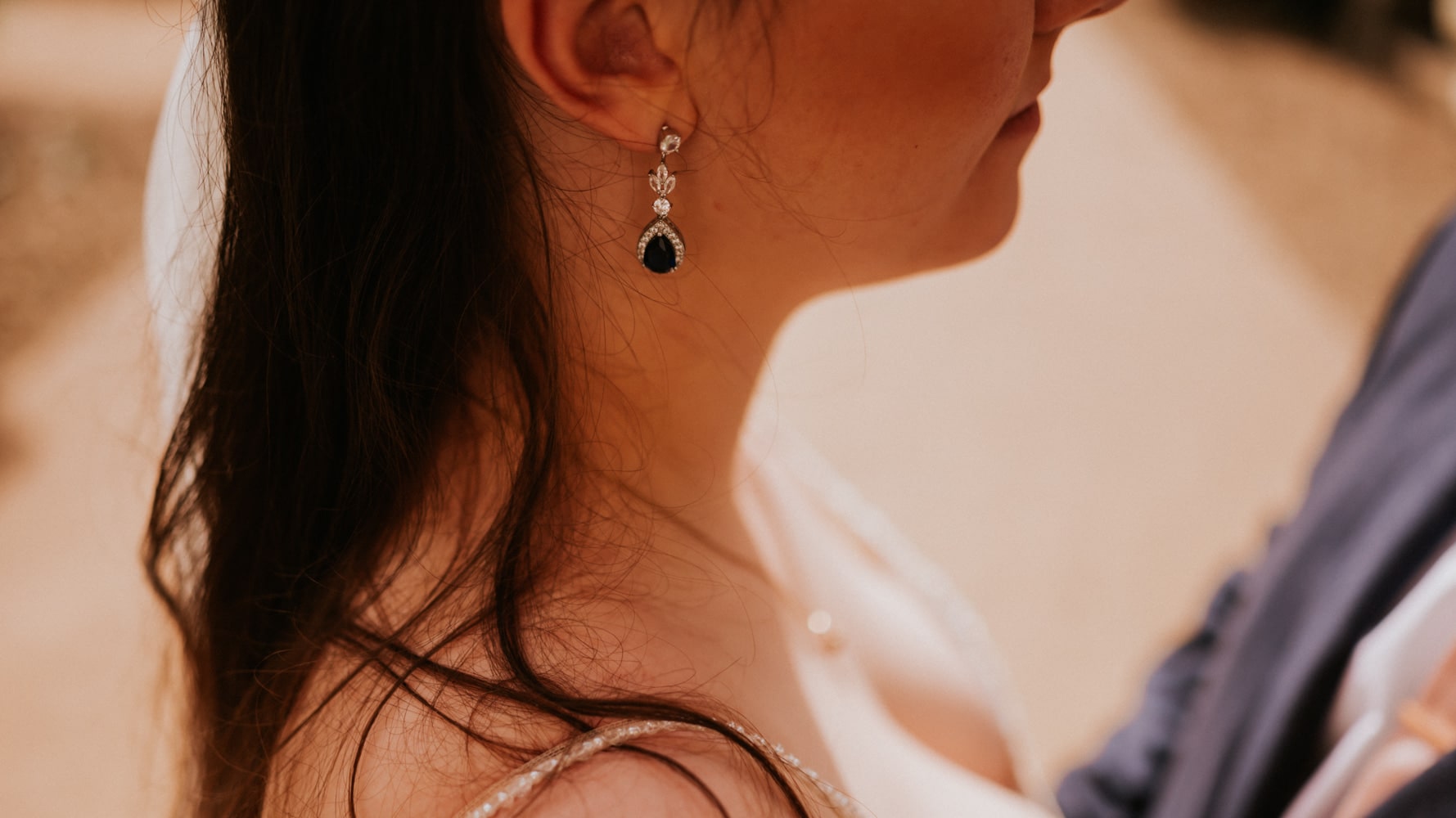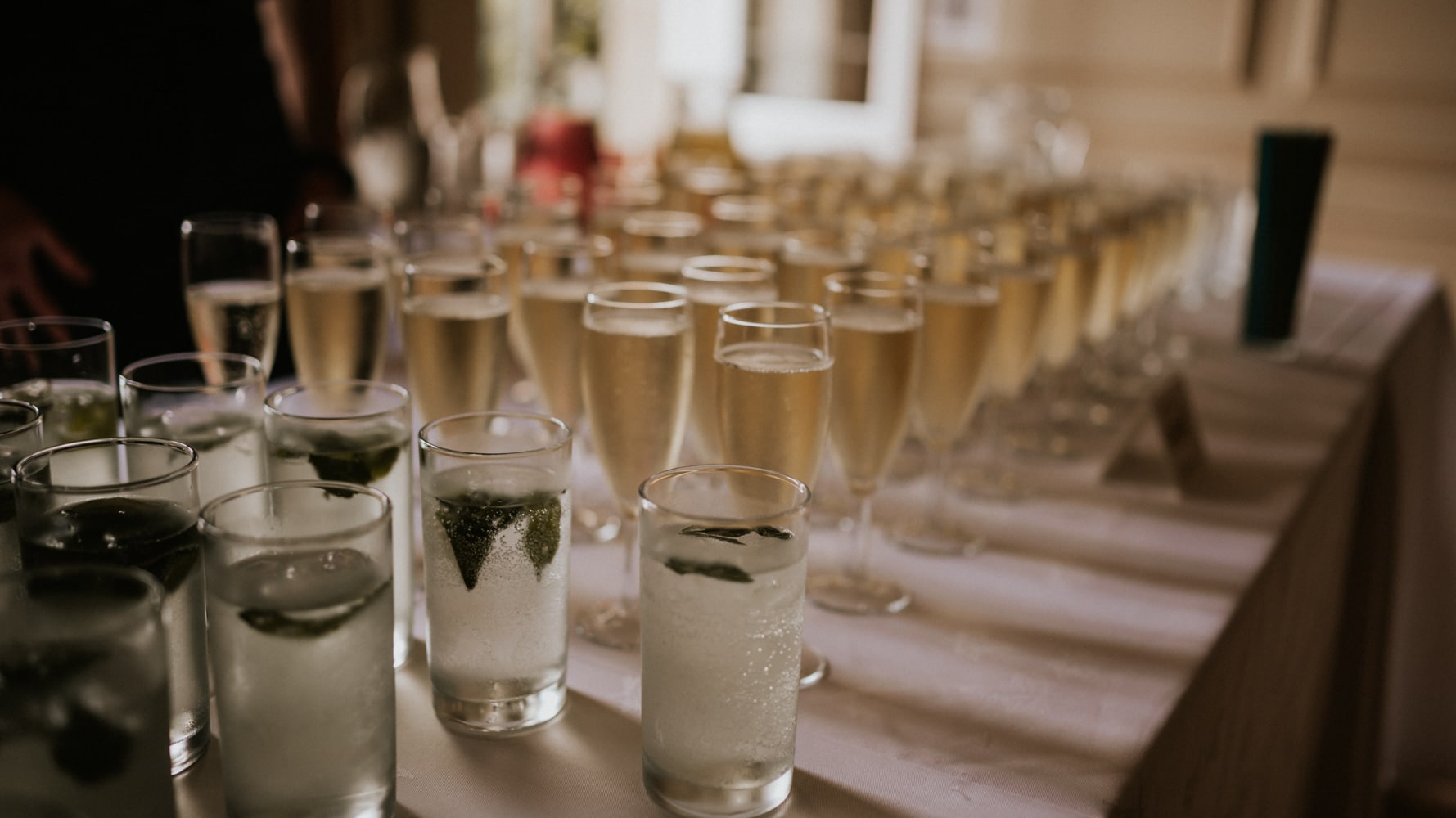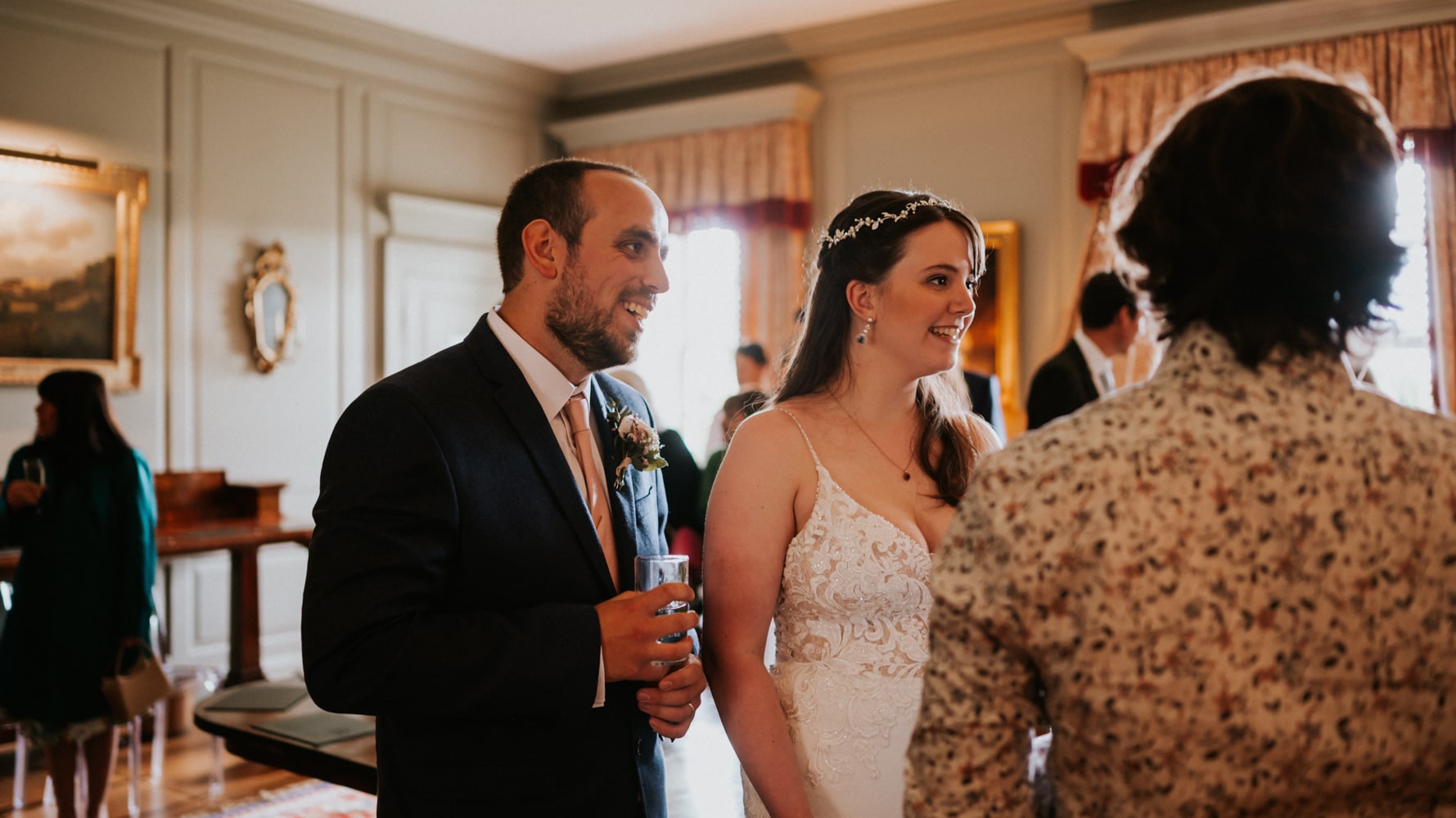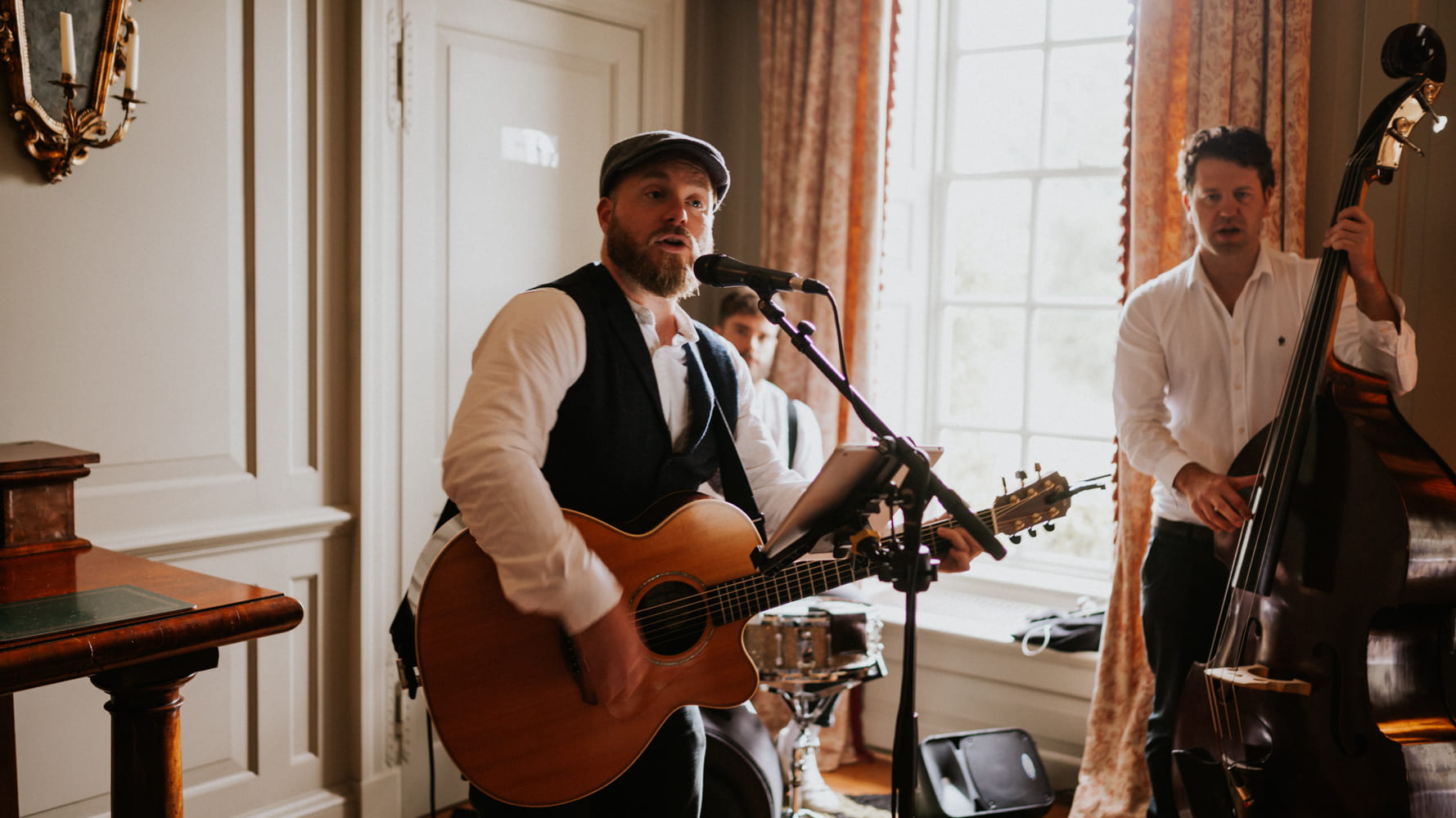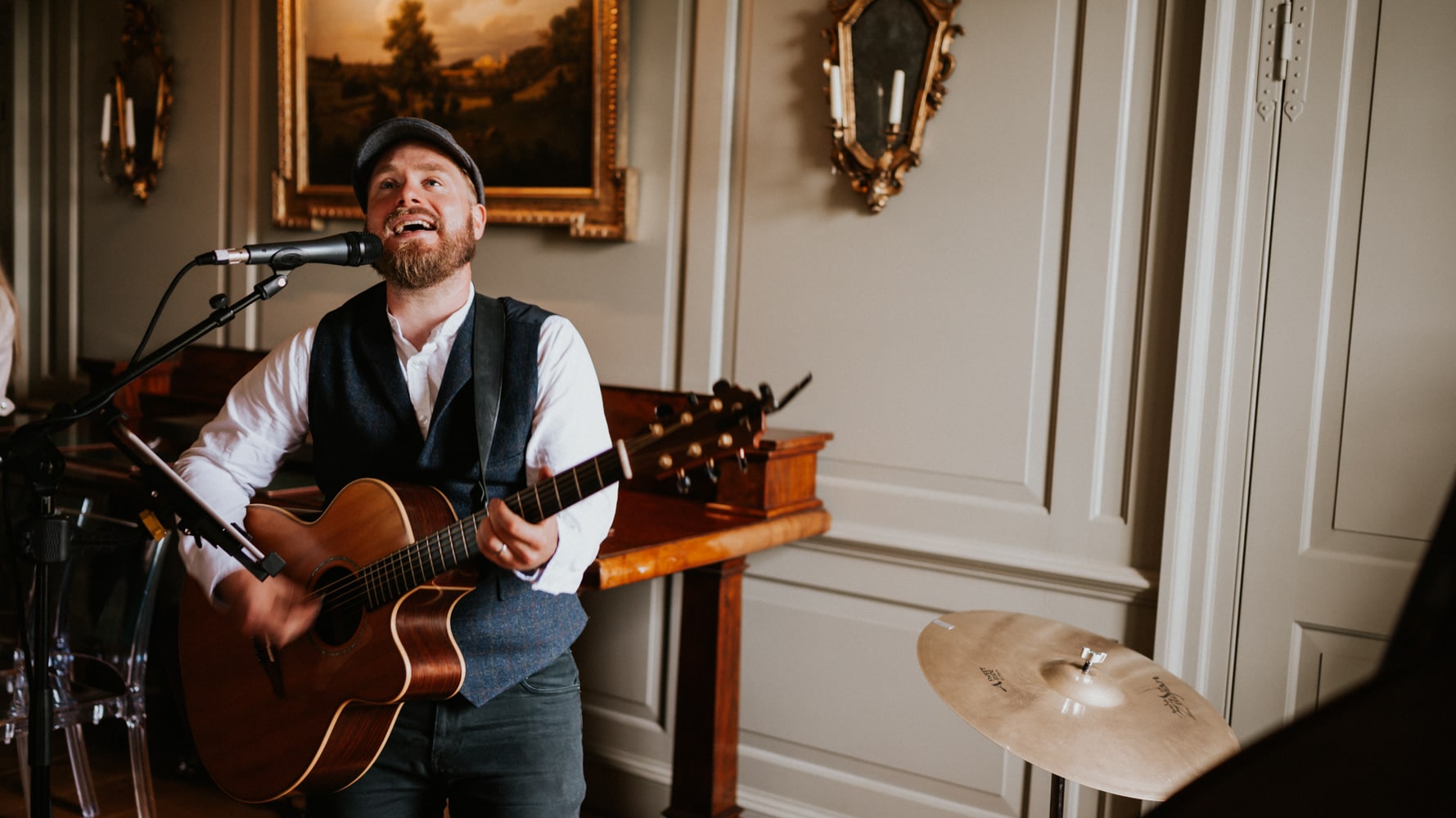 The Accommodation
We stayed on-site at Shilstone in Meadow Barn, which made the commute back home amazingly quick!
The Reception
We had our reception in the same place that we had our ceremony – Shilstone House. This made everything so much simpler, and Shilstone staff were great at directing everyone to where they were meant to go.
The Flowers
Floren Studio – We asked Charlotte to make us something locally and ethically sourced using our wedding colours (pink, white, hints of blue) along with natural greenery. As a result, we had beautiful, seasonal flowers that suited our theme and were beautifully put together. We had a deconstructed floral arch which made a lovely centrepiece for our ceremony and then our reception.
The Photographer
Hannah Barnes Photography – We both feel like we really lucked out with Hannah, having found her by chance through our searches. She captured every photo we could possibly want and more, all with a smile on her face!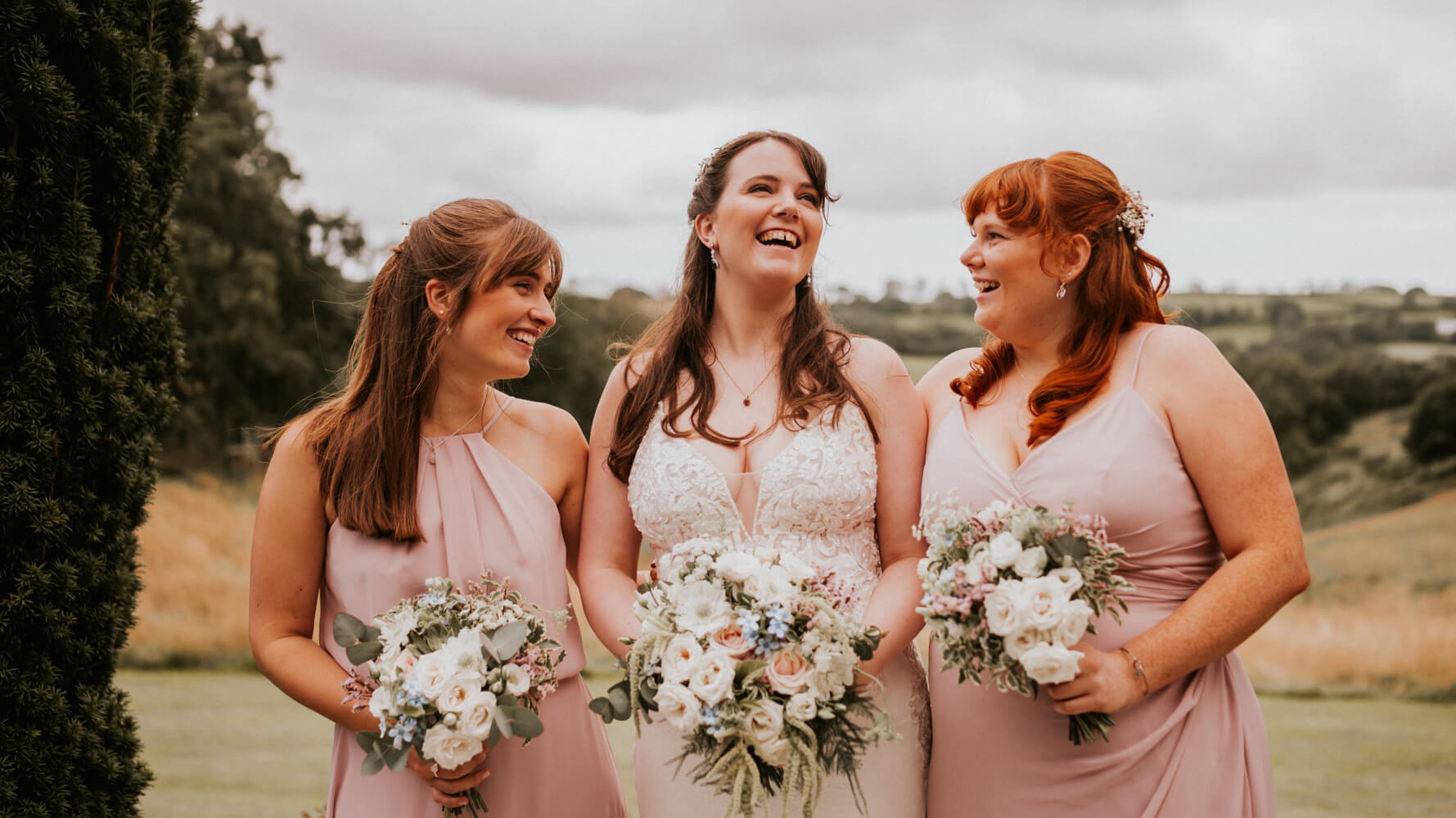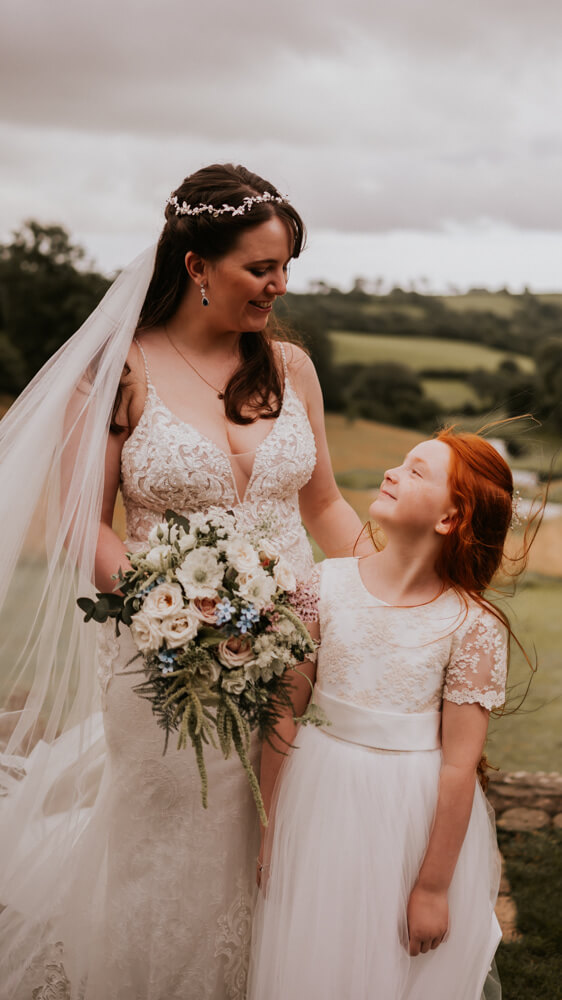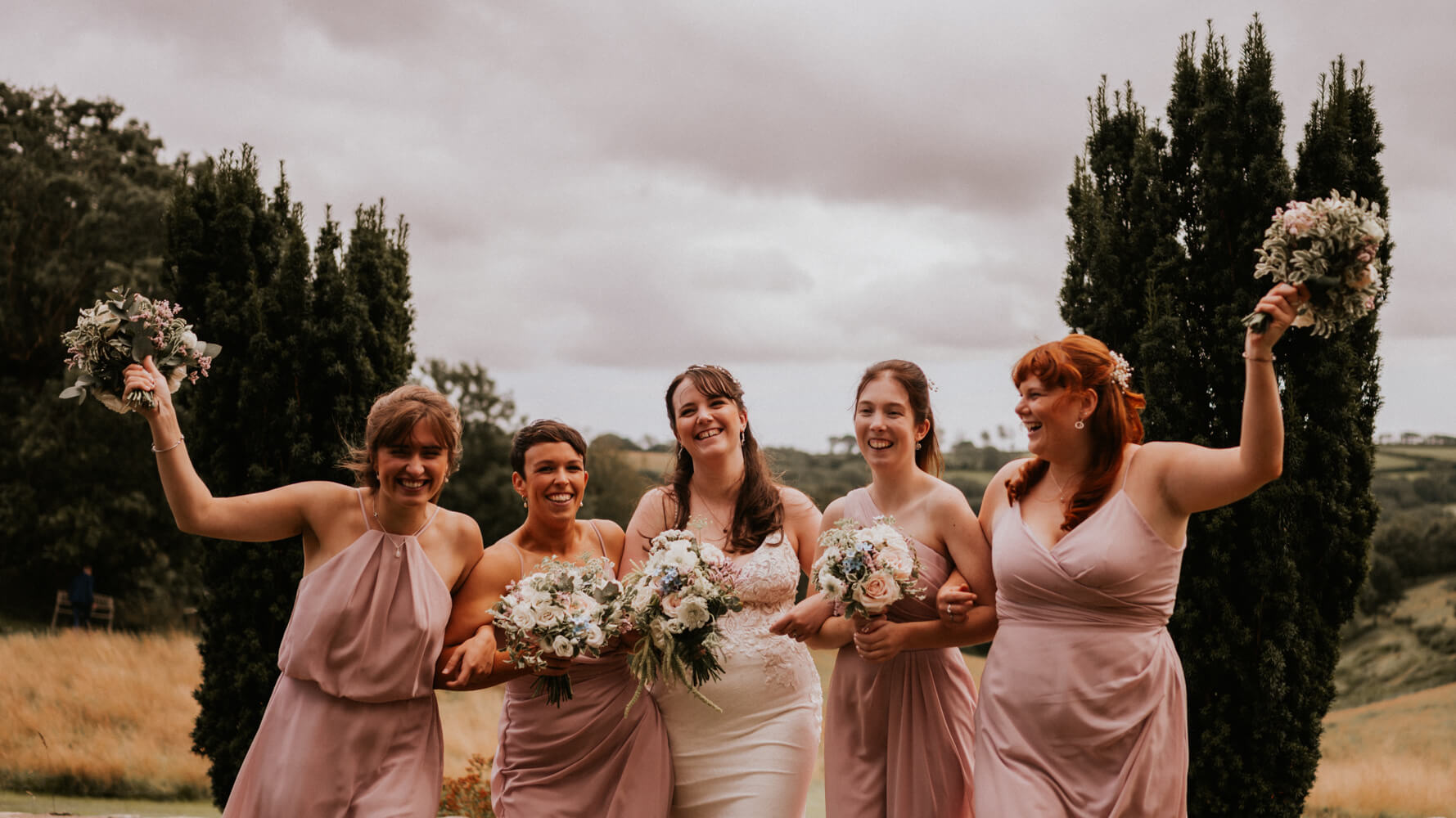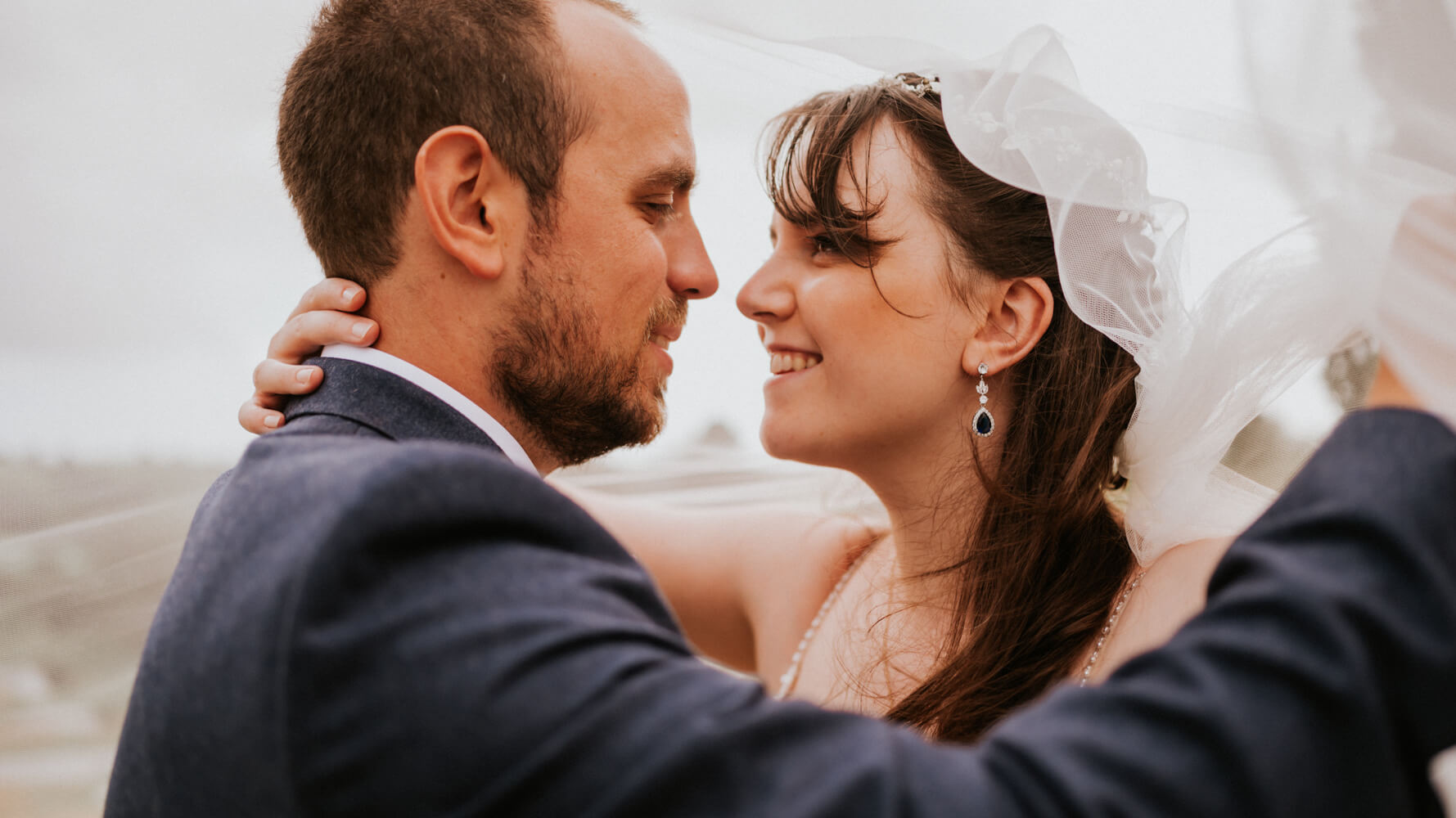 The Food and Drink
Shilstone House catered our wedding in-house. With Matt being a vegetarian (and me being rather fussy!), we looked for someone who could cater to our tastes. Shilstone had a really extensive selection of choices, which meant that we could have exactly what we wanted. For our cocktail hour, we had four different canapes and a refillable drinks bar where we served mojitos, sparkling wine, and soft drinks. For our dinner, we had three beautiful courses that ended in our favourite dessert – sticky toffee pudding! Everyone loved the food, and it was certainly a highlight of our day.
Your First Dance
Sweet Pea – Amos Lee; The Wildermen did a great job converting this song into their style, and into making it upbeat so we could dance. I think most people would agree that your first dance is a little surreal – you think you'll focus on being watched by so many people, but really everything but my husband and the music faded away.
The Honeymoon
Cocobay Resort, Antigua – before the pandemic began, we booked our honeymoon to go to Antigua for 8 nights. We wanted sun, sea, sand and the ability to fully relax before we went back.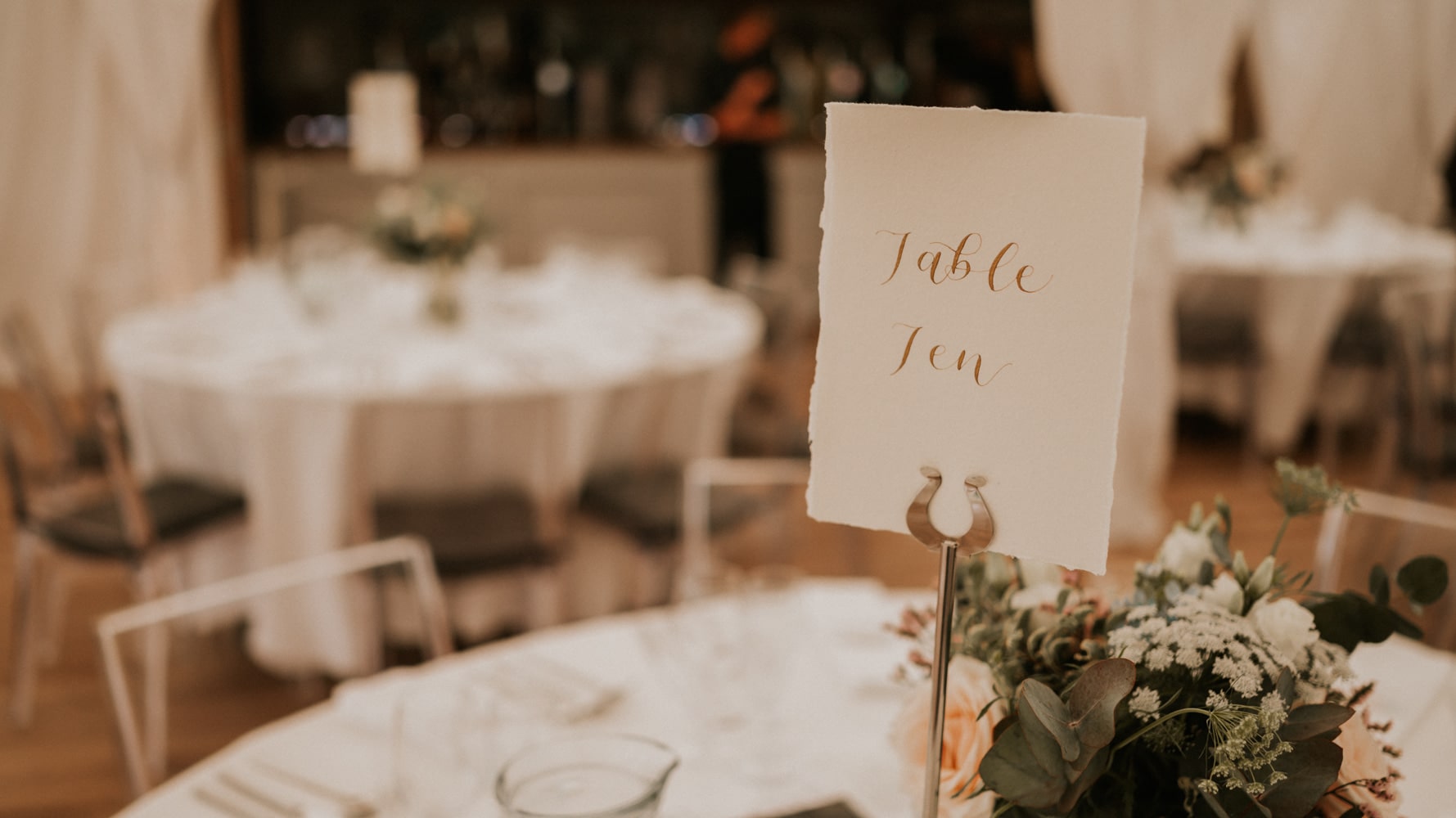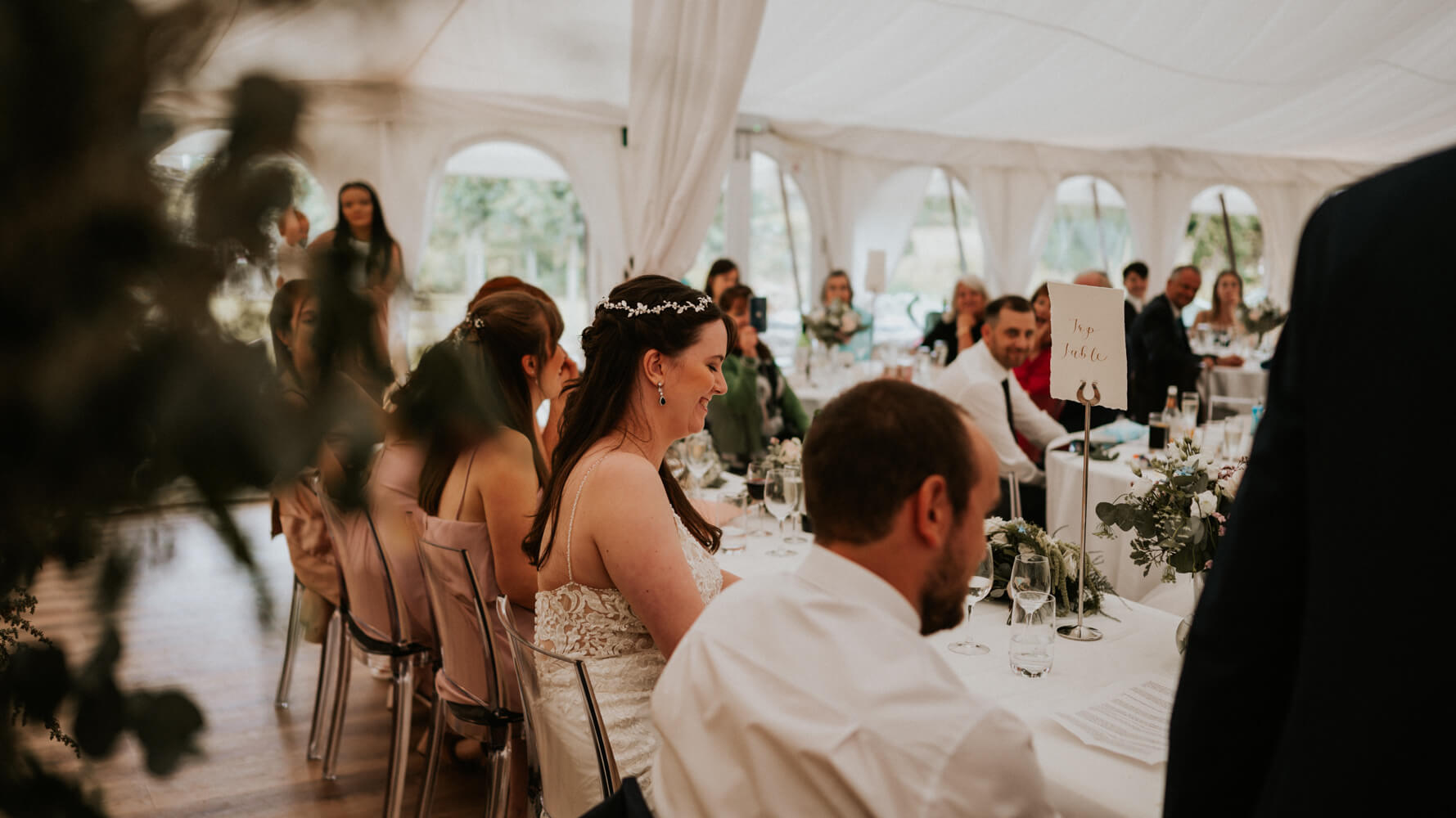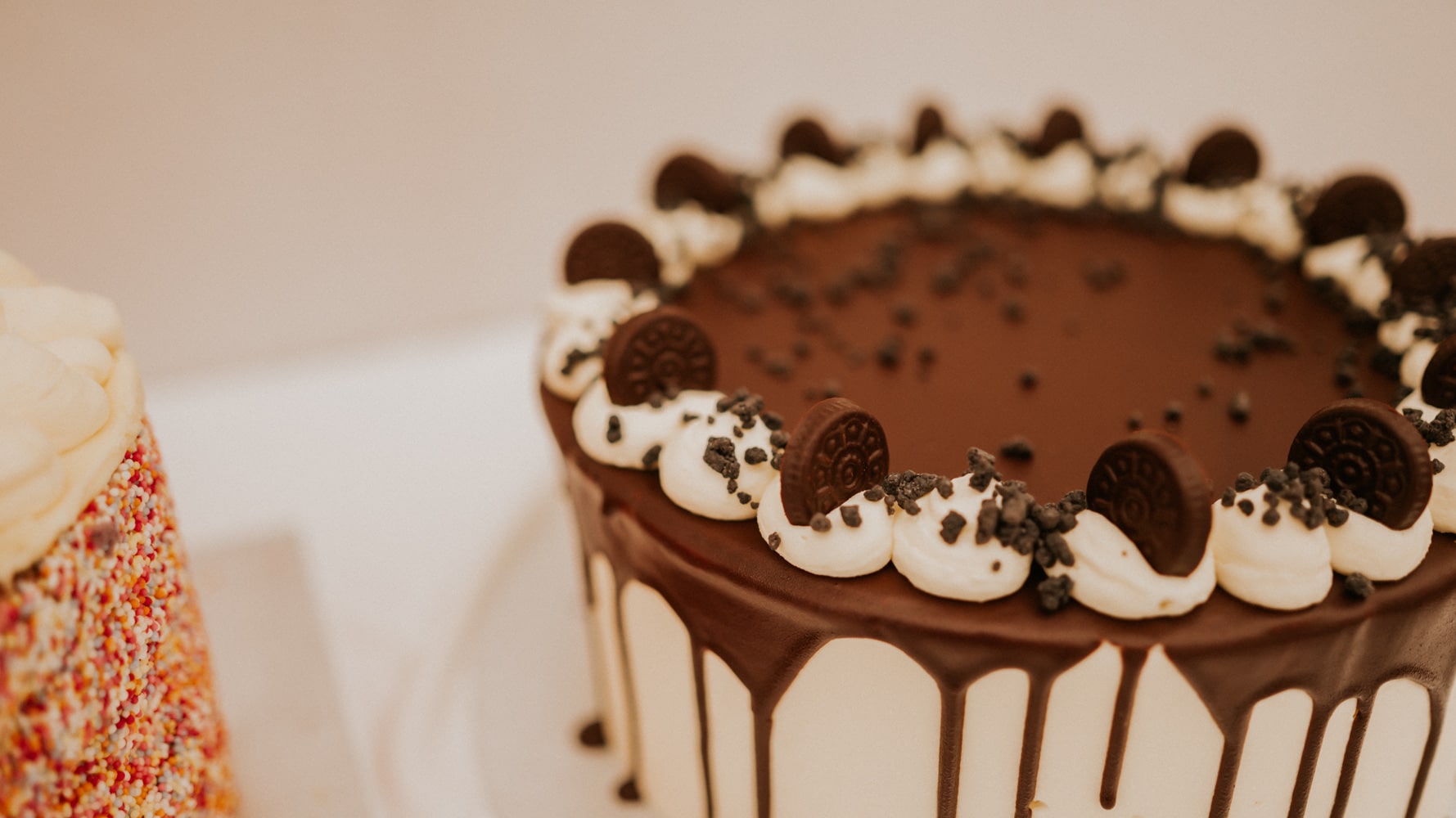 Who did you pick for your wedding entertainment and how did you choose them?
We trawled through Entertainment Nation's wide selection and quickly decided we wanted a band with a folk/country theme. Eventually, we found the Wildermen, who we picked partly because they had some of our favourite dance songs in their repertoire, and partly because they could do a jazz set for our cocktail hour!
What did your entertainment bring to the big day?
The Wildermen were certainly the highlight of our day – they were all anyone could talk about! They made our experience so special and personal, and always went above and beyond to make sure everyone was on the dance floor.
A review for The Wildermen:
"Where do I start with The Wildermen? From our cocktail hour to the end of our reception, Matt, Nick, and Nick were stealing the show! We picked the trio as we loved their repertoire and their vibe, but they far, far exceeded our expectations in what they delivered. From our first dance song, which they smashed, to our last dance which made us feel so special, this band absolutely rocked. There wasn't a single song that people didn't dance to, and the band made their hard work look so effortless.
"Particular highlights for us included Matt handling the giant hornet with grace and comedic timing; being able to chat with the band and them consistently making sure we were having a blast; and letting us join them on stage to sing our hearts out (my husband, also Matt, is still recovering his voice…!) I'm not sure what we expected, but we are completely blown away, and everyone we talk to about the wedding is first to sing the praises of such an awesome band. Hopefully, we'll be able to hire them again and recreate this night of dancing and singing, and if The Wildermen start selling CDs, send one our way!"
How was it booking entertainment through Entertainment Nation?
Booking through Entertainment Nation was super easy and stress-free. Because we like to be organised, we booked fairly far in advance which meant that we were able to pick exactly who we wanted. After we booked, it was very easy to take care of things such as making our request for our first dance and making final payments.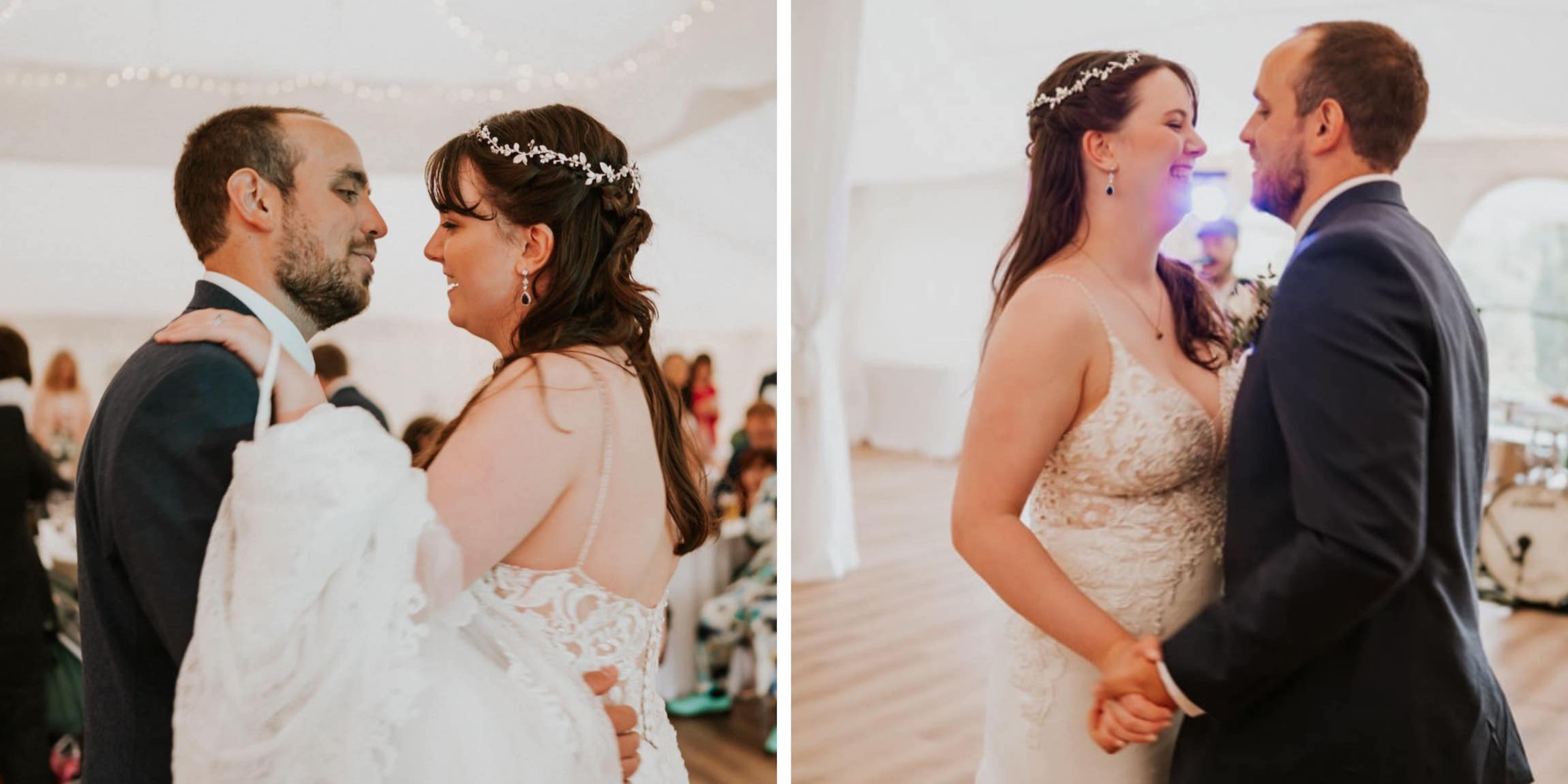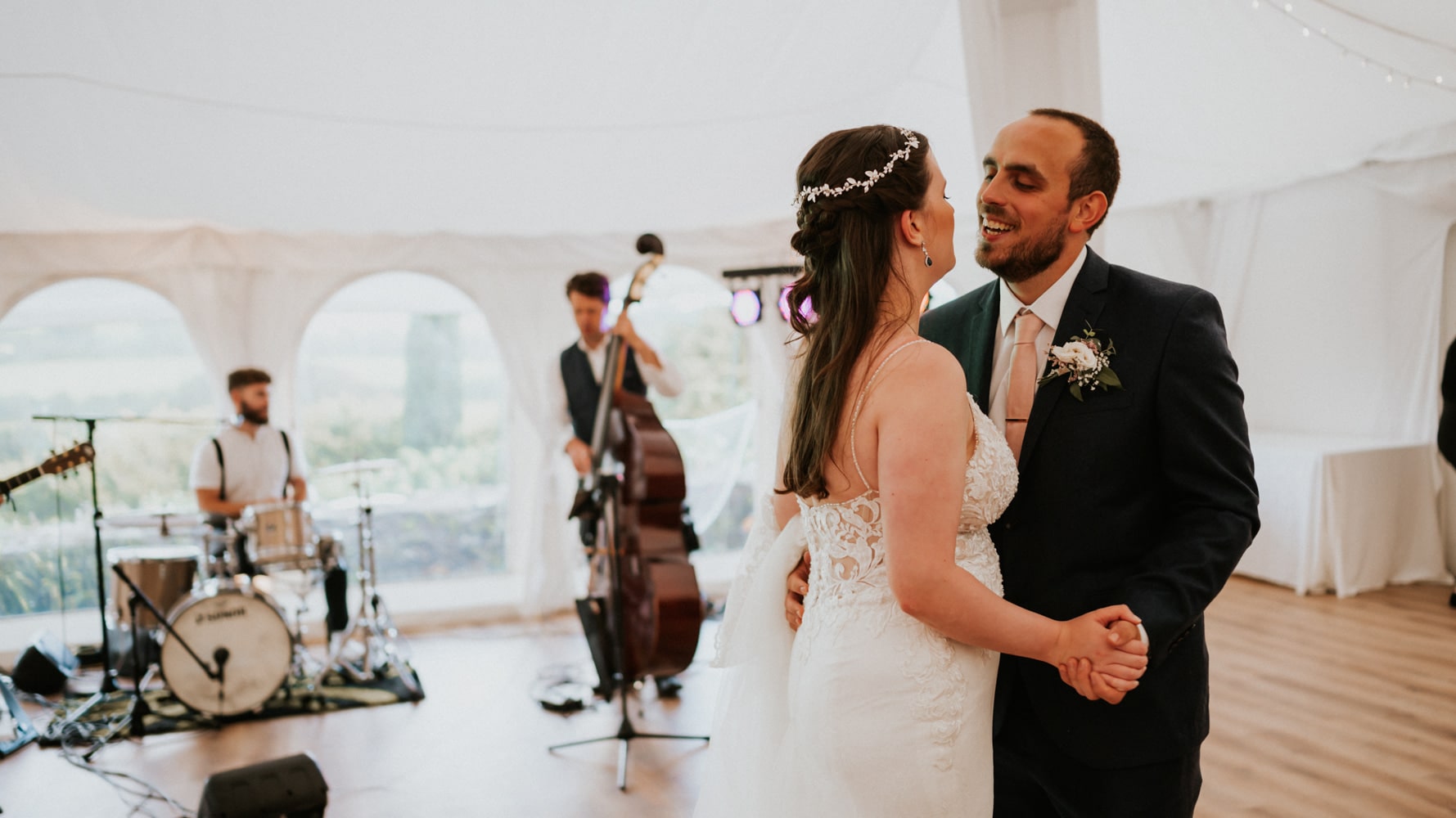 What was your wedding playlist?
Processional: Can't Help Falling in Love – Kina Grannis (Cover Version)
Afternoon drinks: The Wildermen's Jazz set – (which included songs such as Sitting on the Dock of the Bay)
First Dance: Sweet Pea – Amos Lee
What was your favourite moment?
Perhaps it's a little cliche, but my favourite moment was turning the corner to walk down the aisle. Seeing Matt at the end looking his best and realising that it was finally real was a truly magical and special moment.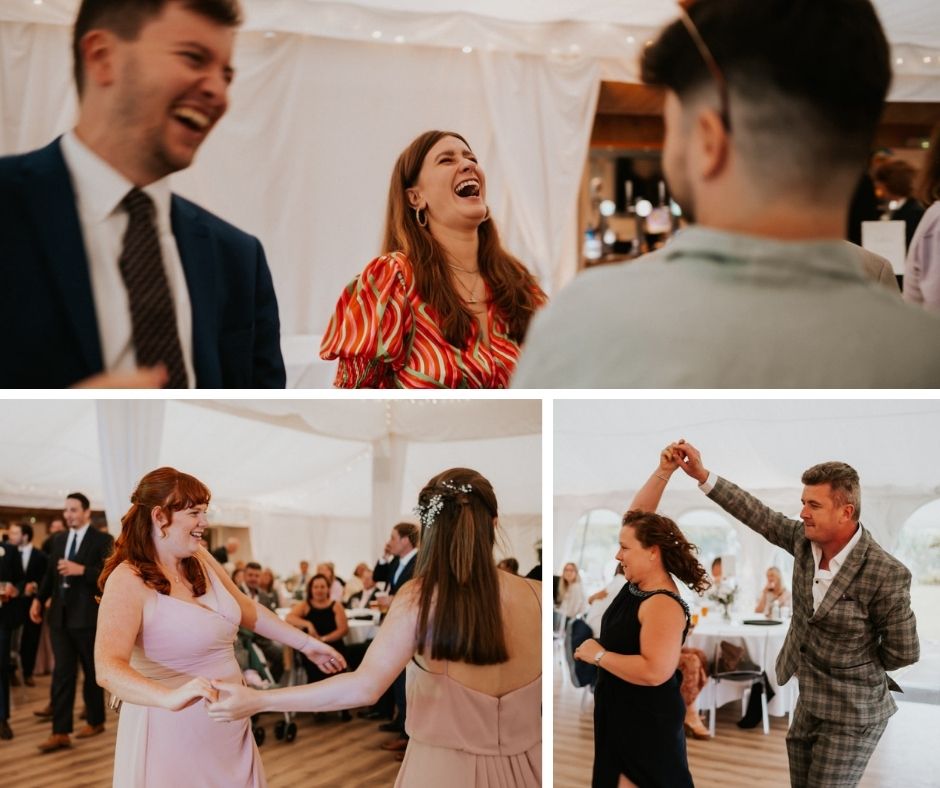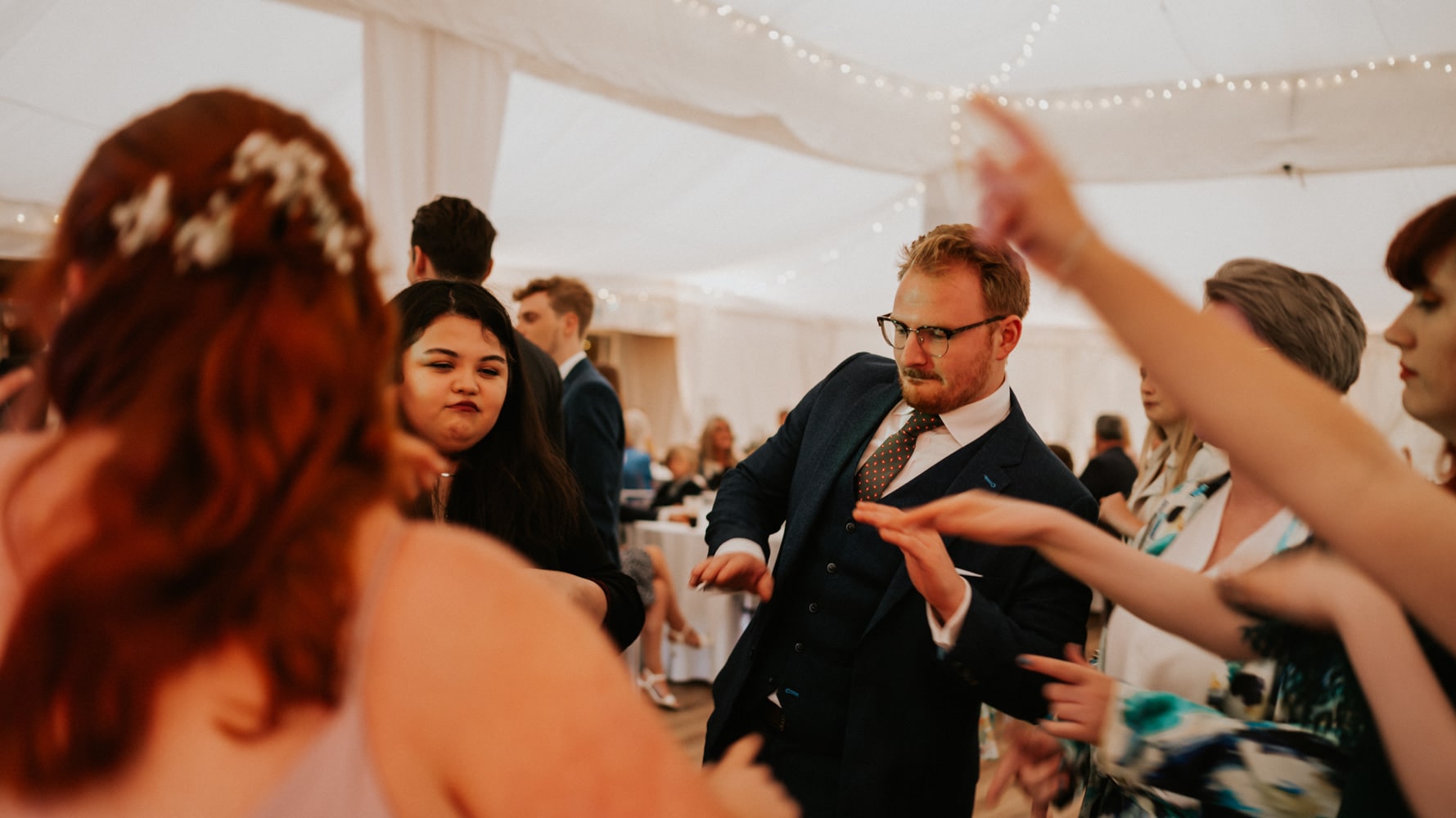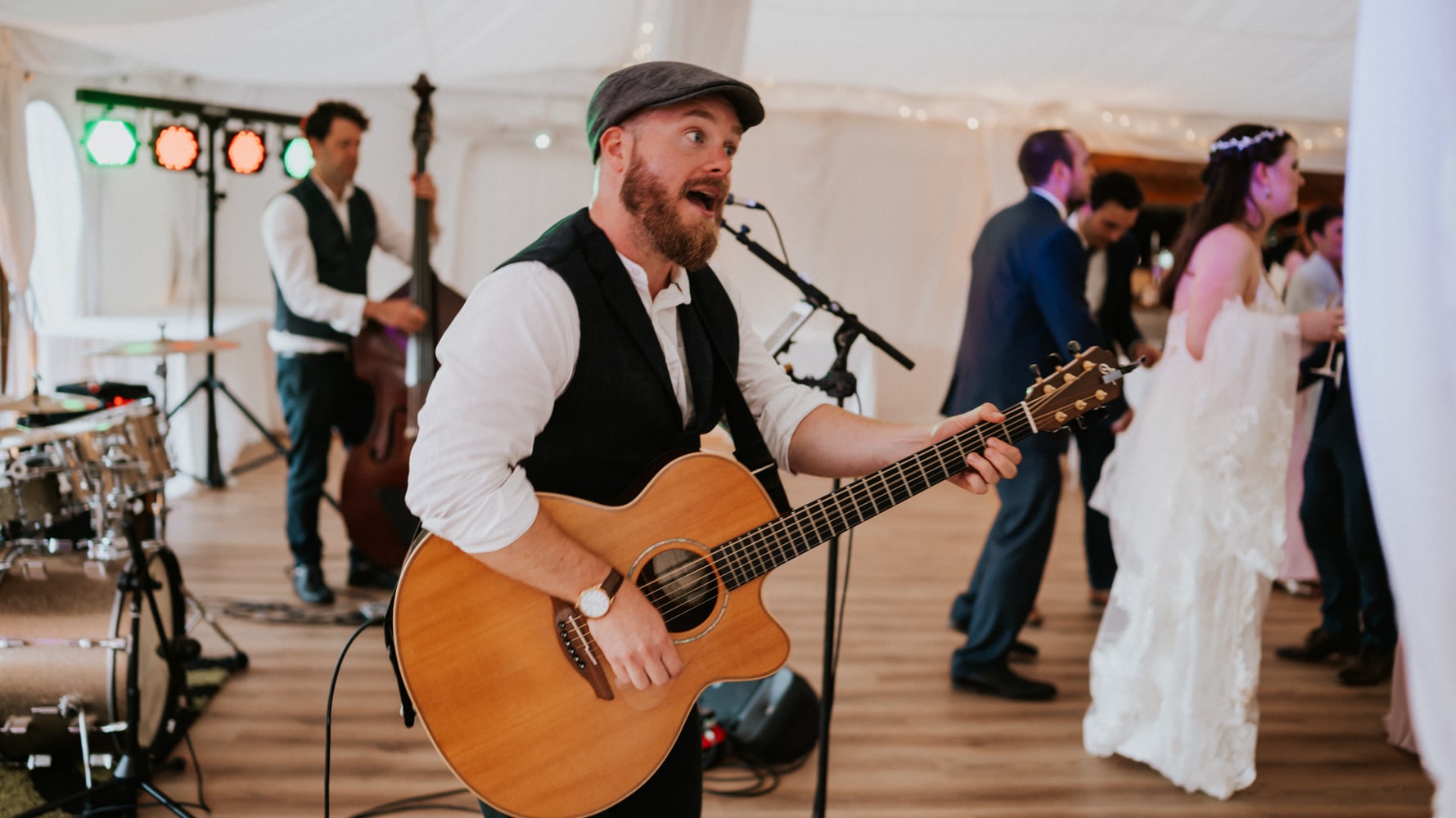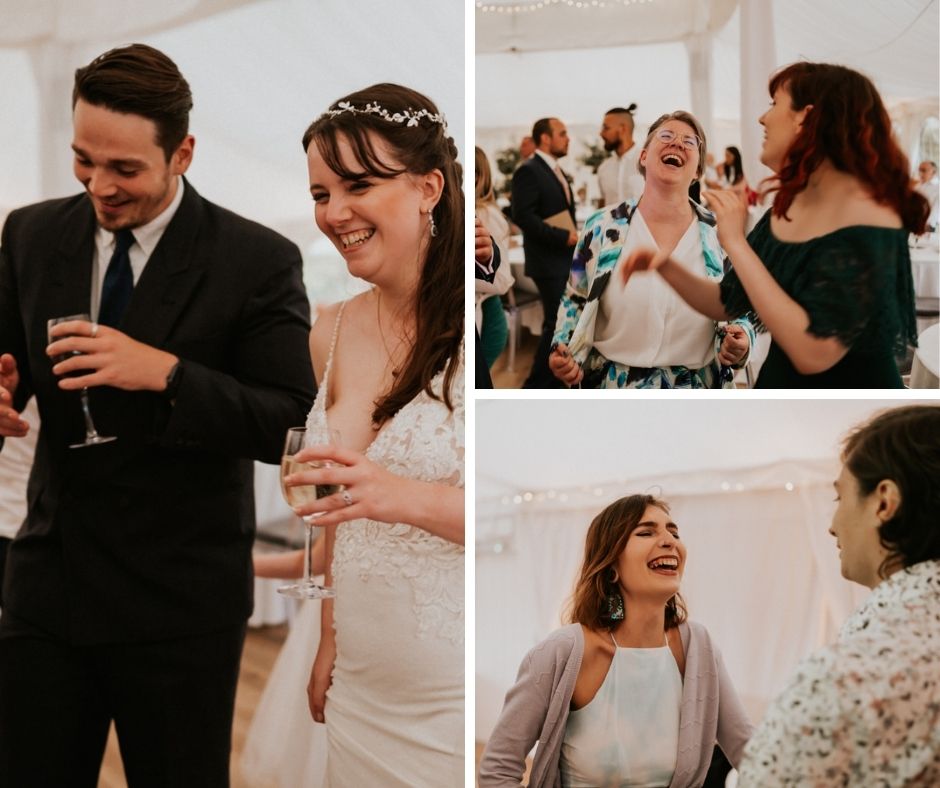 Anything you'd change?
Our wedding went far more smoothly than any bride could reasonably expect it to go. Honestly, the only thing I'd change is how quickly it seemed to go for us! When you're planning, you feel like there is plenty of time to talk to everyone and enjoy your day, but the time really does fly past and before you know it, it's over!
Any funny moments?
While the Wildermen were on break, my friend told them that I can sing and that they should give me a solo… Eventually, we ended up with Matt and I singing Mr Brightside to our guests! It was an awesome moment and one that we will always remember.
What tips do you have for other couples planning their wedding?
My main tip is to start planning well in advance. Because we started nearly two years before, we were able to be fussy about our wedding suppliers and ensure that they all fitted within our budget. This also meant that we spread our costs over two years rather than a few months which helped us not go into debt.
My other tip is if you can, go for a venue that does it all. Shilstone did almost all of the organising on the day for us, and they reduced all of my stress so that I could just enjoy what I'd planned.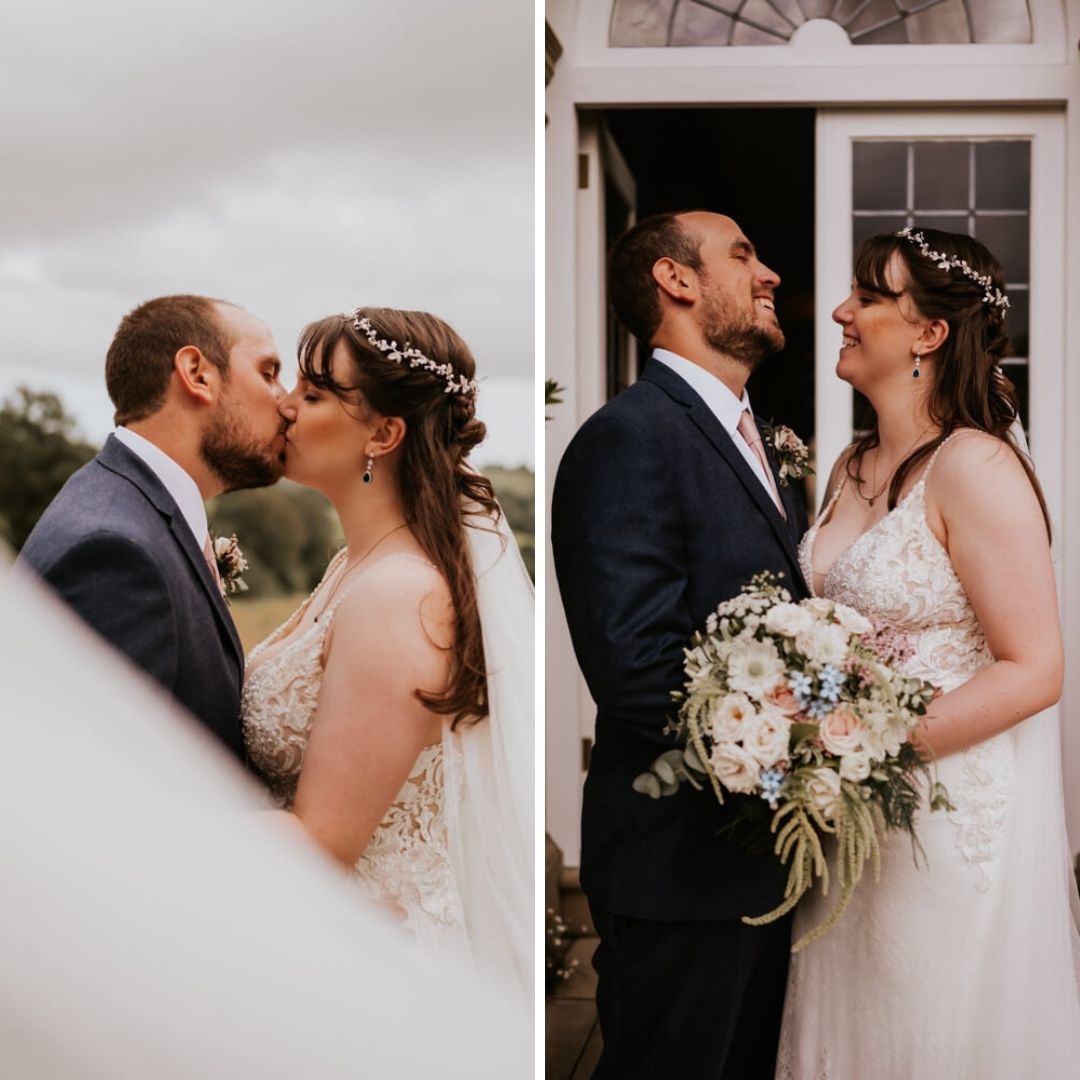 And just like that, Lucy and Matt's magnificent day was done. But now, they have the rest of their lives to enjoy, love and share.
It was an absolute pleasure to delve deep into Lucy's perspective of her wedding day, and pick up on the smaller details that make a big difference. We hope everyone else adores it as much as we did.
We want to say a massive congratulations again to Lucy and Matt and an even bigger thank you for taking the time to let us behind the wedding planning curtain.
Weddings wouldn't be the same without the amazing people behind the scenes. A special thanks to Lucy and Matt's wonderful suppliers…
Wedding Suppliers:
Have you got the wedding planning itch? We're here to help! We have a wide range of spectacular wedding musicians and band options, that'll fill every musical need on your big day! Click the button below to get started.