Is there anything better than a festival? The dancing. The outfits. The music. Everything about a festival is exciting, so it makes sense that it's a popular theme for weddings.
Festival weddings are perfect for couples who just want to have a great time on their big day. And the great thing about throwing your own festival, is that you get to pick who's playing! Whether it's a cool pop band, tribute act or classical extravaganza, planning your own festival wedding is a music-lover's dream come true. Plus, with a festival wedding the rule book is well and truly thrown out. If you want to really commit to your festival theme, you can make your wedding a weekend-long event! Festival weddings don't know the word formal, only fun.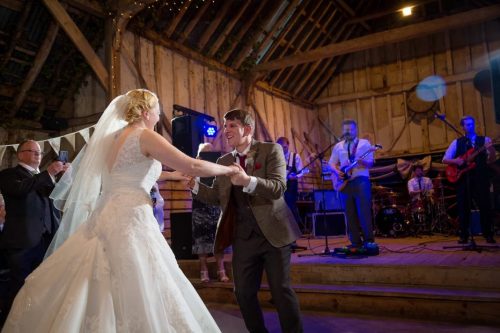 Choosing the Right Acts
So, now that you've decided a festival-style wedding is for you, where do you start with the entertainment? The most successful festivals are ones that appeal to a wide audience – you want to find acts all of your guests can enjoy. That doesn't mean sacrificing the music you love for the masses, just providing some alternatives (not everyone loves indie!).
Feel-Good Festival Folk
Without a doubt, the most popular wedding festival acts are Mumford & Sons inspired! Since Mumford & Sons first burst onto the scene in 2007, folky wedding bands have shot straight to every couple's must-have list. Their rustic looks and authentic folk instruments like the double bass, banjo and cajon, create an atmosphere like no other, taking feel-good songs to a new level. It's easy to see why folk acoustic wedding bands are such a hit at wedding receptions.
We have a number of talented groups in this genre that never fail to draw a crowd. Whether it's romantic ballads or upbeat songs you can't resist singing along to, there's a reason Mumford-style bands are routinely fully-booked for festival-style weddings!
Our most popular folk and acoustic acts include:
The Footmen are a barn-shaking folk-inspired trio with a professional and polished show of exciting hits that'll have everyone jumping to the dance floor.
In their smart, rustic attire, County Kings bring a cool, trendy look to your event. With a funky sax and mouth organ to boot, your guests will love the fresh and exciting sound they'll bring to your dance floor!
High-spirited and upbeat, The Timberfolk bring incredible, positive vibes to every performance. With years of experience energising crowds and interacting with their audience, they're highly skilled at putting on a unique and memorable show. Utilising an acoustic set, they can also slow it down, providing a chilled-out vibe to accompany afternoon celebrations.
Roaming Bands
If you really want to get your guests involved at your festival wedding, hire a roaming band! Roaming bands play acoustic instruments that allow them to stroll around your crowd, interacting with guests as they go. As amazing as watching a live band on a big stage is, there's something magical and more intimate experiencing live music all around you. Some roaming wedding bands we recommend are:
A 4-piece acoustic roaming band who'll elevate your event with their uplifting and intimate performances, Shelby Street perform the very best in pop, folk, rock, funk, soul, Motown and indie. Featuring acoustic guitar, sax, percussion and two captivating voices, they'll have your guests talking for years to come.
Wandering Wings are an exciting troupe of acoustic musicians who specialise in performing feel-good hits with a folky twist! These talented young troubadours are vastly experienced and offer sets to suit any occasion.
Unique and talented in equal measure, The Bimble Boys deliver diverse songs through upright bass, drums and two guitars! Performing totally unamplified, this is pure, unplugged party music, full of hit songs from the 50s to the present day.
Versatile Performers To Please Everyone
If you're throwing a festival wedding on a budget, hiring a versatile act will help you achieve that festival vibe in a single booking. They'll be able to play a number of genres, making it easier to plan a more diverse setlist. That means if your guest list is of varying ages (which is often the case), there's more chance of everyone enjoying at least a few songs. If you're after some inspiration, we recommend checking out:


Auriah and The Lights combine fresh new hits with acoustic live lounge vibes to deliver unique renditions of well-loved tunes from throughout the decades. Whether it's chilled vibes for a drinks reception or party anthems to pack the dancefloor, Auriah and The Lights can do it all.
If you're after versatility, then you need to check out Dance Floor Fillers. From upbeat modern folk to infectious soul, Motown and more, this group can do it all.
Combining flawless female vocals, cajon and acoustic guitar, The Gardenias offer sublime stripped-back covers. Performing a wide range of feel-good favourites covering folk, country, pop and rock hits, The Gardenias are perfect for any party.
Main-Stage Headliners
Who to pick as your big headliner can be a stressful decision. Do you go for something outrageous, stripped back or something in between? Our advice is to look at the lineups for all the big festivals. You'll notice they all usually have one thing in common: they're an indie act. Indie acts can bring the energy to your event like no other band, playing anthems that everyone will know. From Arctic Monkeys to The Killers, an indie act will get heads bopping and feet moving. We've got tons of incredible indie acts available, including:
The Revivers are an exciting, up and coming 3-piece band. Their upbeat repertoire covers an array of genres, including folk, rock and pop and indie, playing hits that are guaranteed to wow any audience and keep them dancing late into the night.
If you want your guests singing-along to the best anthems around, you need to check out The Chelsea Daggers. An invigorating indie rock band, The Chelsea Daggers cover everything from The Killers to The Beatles.
Looking for an energetic indie band? Indie Roots use epic set lists, amazing musicianship, and a warm, professional attitude to make your special occasion unforgettable.
Pick Live Music That You Love
Of course, you should make room for at least one act that you truly love (it is your big day after all). If indie, rock, funk or something more obscure is more your bag, make sure they're included in your lineup. Enjoying live music you really love will only make your wedding day even more memorable. Plus, you can ask your favourite act to play a live version of your first dance song or get up on stage with them (make sure you do this well in advance), giving you and your partner your big rockstar moment.
Finding the Perfect DJ
No festival is complete without a DJ. Entertainment Nation only take on the best DJs in the business, meaning "Cotton Eyed Joe" won't be played on repeat (unless you really want it). Amazing songs and mixes will have your guests feeling like they're in Ibiza, not a field in Cornwall!
Ordering Your Acts
The final thing to consider when it comes to your festival-themed wedding is your order of acts. You don't want to start with a big, explosive band, only for the energy to quickly fade just as the party's getting started.
It's best to start with an acoustic act, to ease your guests in and warm them up. A DJ is usually a good buffer between acts, keeping the music flowing and gearing your guests up for the main event. Like any festival, you should pick out a headline act to play at the end of the night. One you know will really get the crowd going and that will end your wedding on a high. This will be the band you'll probably spend most of your entertainment budget on, but it'll be so worth it for the memories.
Exciting Extras to Consider
So, you've got the most important part of your festival sorted (the music) but what about extras? If you want to give your festival some extra pizazz, there are tons of options to consider. You can hire stilt performers, Brazilian dancers or other festival-friendly acts, that will make your event even more of a spectacle and interactive for your guests. You can check out what's available here.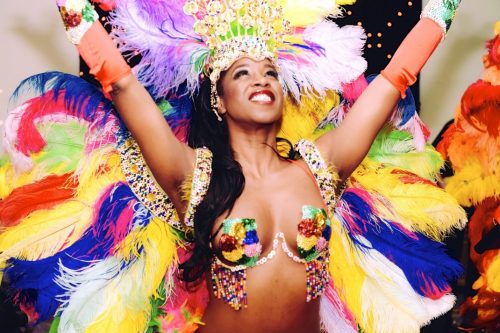 Need Help? Give Us a Shout!
And there you have it! Everything you need to know about throwing your own festival-themed wedding reception party. There's nothing quite like celebrating your wedding surrounded by incredible live music and hopefully this blog has given you some handy pointers for making your event a hit. If you're still in need of some help, you can contact Entertainment Nation's trusted team. We're experts when it comes to taking your event from ordinary to extraordinary and are available seven days a week!