Hiring a classical musician for your wedding, party or corporate event is the perfect way to inject a touch of elegance and style. Whether you're after a prestigious string quartet, a dreamy harpist or a sophisticated pianist, you'll love the selection of highly-trained classical musicians for hire at Entertainment Nation! Whichever instrumentalist you choose, they'll be able to play beautiful renditions of classical pieces as well as modern songs in a refined style. Go ahead and take a look at some of our favourite classical musicians available for hire below!
Looking To Hire A Classical Musician?
Sundream Strings
Let's kick things off with one of our most popular string quartets! Sundream Strings play both classical and contemporary pieces in an enchanting style that's perfect for your wedding ceremony, drinks reception or classy event. Whether you'd like them to play Mozart, Coldplay or even some smooth jazz, they'll delight your guests with their captivating performance!
Heavenly Strings
Whether you want pure romance and a fairytale accompaniment to your wedding ceremony, or explosive and immensely impressive renditions of your favourite pop, rock and dance tracks, you'll love Heavenly Strings! Available as a traditional or electric outfit and also as a duo, this ensemble is truely one of the most sought-after in the UK.
Sky String Quartet
Sky String Quartet will create magic from the moment they start to play. If you're looking to add a touch of elegance to your event, their repertoire of classical pieces, jazz standards and popular classics is sure to please. Their past clients include Liverpool FC so you're in good hands with these talented musicians!
John Pizzati
Hiring John Pizzati – an award-winning guitarist, is the perfect way to create a relaxing and sophisticated atmosphere at your wedding, party or event. His repertoire of classical, latin, jazz and pop songs is ideal for background music or a wedding ceremony and on top of that, he'll happily learn up to four songs for you!
Michael Godley
If you're looking for a musician to conjure a relaxed vibe at your event, look no further than Michael Godley! He is as adept at playing classical numbers as he is jazz and latin pieces. He also delivers moving renditions of romantic pop songs from the past 60 years, making his performance the perfect accompaniment to your wedding ceremony or drinks reception.
Emily Ria Harpist
Emily Ria is an incredibly talented harpist who has performed for the Queen and the royal family at Buckingham Palace several times as well as at the Royal Albert Hall and with artists such as Adele and Florence and the Machine. The heavenly tones of her harp will bring splendour and elegance to your event. You don't want to miss her captivating performance!
Tidal Harp
Relax to the angelic tones of Tidal Harp as she plays your guests through a mix of beautiful renditions of pop, rock, folk and classical pieces. Perfect for garden parties, refined champagne receptions and fairytale wedding ceremonies, this celestial act is sure to please the crowd.
Oak Piano
The piano is such a versatile instrument and Oak Piano's stunning renditions of classical, pop and romantic tunes will fit in perfectly at everything from your wedding cermony to a classy corporate soirée. Each song that he plays, seamlessly blends into the next and he offers the option to create a classical trio by adding cello and violin. He's performed and recorded with artists such as Jessie J, Tinie Tempah and even Idris Elba! Check out this seriously talented pianist's profile.
Key Vive
If you're in the market for a jazz pianist, Key Vive is the act for you. His mixture of jazz standards from the likes of Frank Sinatra and modern pop tunes played in his signature style makes the perfect backdrop to any classy occasion. If you'd like a jazz ensemble, he offers the option to add in drums, bass, sax and even a singer!
Sylvan Strings
The tremendously talented Sylvan Strings will elevate your wedding ceremony, drinks reception or corporate party with her soothing tones on either acoustic or electric violin. The use of backing tracks creates a full sound for your event. She is extremely popular so take a peek at her profile and book her while you still can!
Savoy Sax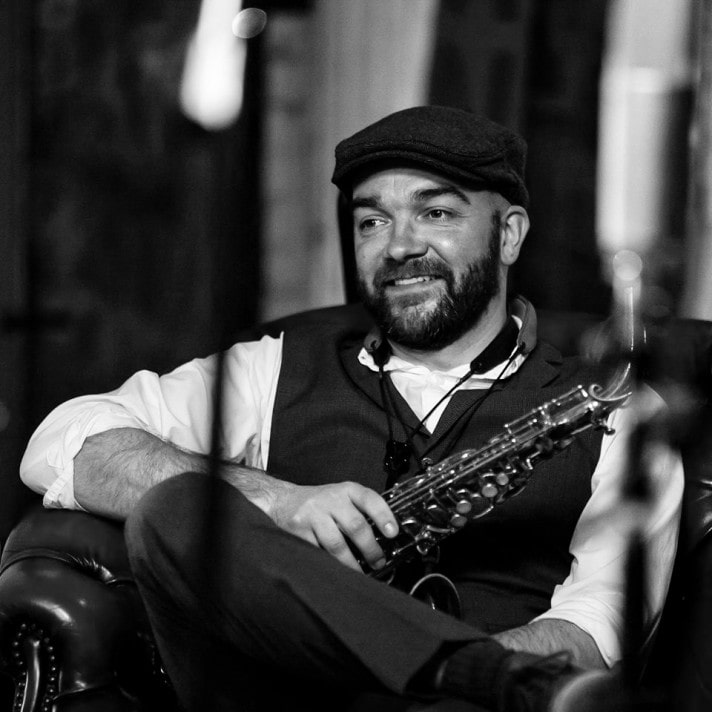 If you're searching for a musician to create a laid-back and sophisticated vibe, why not consider a jazz saxophonist? Savoy Sax is an incredibly popular choice thanks to the way his tasteful renditions of songs from the past 90 years add style to any corporate party or Champagne reception. Check out his profile to hear him play!
How Do I Book?
If you're ready to book your favourite act, simply fill in the enquiry form on their profile and we'll get back to you quickly. If you're interested in booking a musician and would like to see the rest of the incredible classical musicians for hire, check out all the acts by clicking below. Give us a ring on 0800 53 000 35 to chat to our advisers about any questions you might have!