There's nothing quite like singing your favourite song at the top of your lungs, except when misheard lyrics cause you to sing the wrong words. We've all been there: hollering what we think are the right words, only to be left rosy-cheeked in embarrassment when a smug-faced friend states, "actually, the correct words are…". We encourage everyone to embrace their favourite music and artists from around the world. However, please check the lyrics first!
It's been happening for years, decades even – some songs are just hard to get right. We've collected 21 of the funniest misheard lyrics from some classic chart-topping songs to make sure you're never get them wrong again!
Have you been caught out by any of these lyrics in the past?
Bob Dylan – Blowin' In The Wind – 1963
Dating back over 50 years, this song has been labelled the 14th Greatest Song of All Time. Dylan asks many questions throughout the song, seeming to question everything and everyone. The hit was widely embraced by communities and churches around the world as a song to join everyone together and wish for better. It's just such a shame there was a mix up with the lyrics.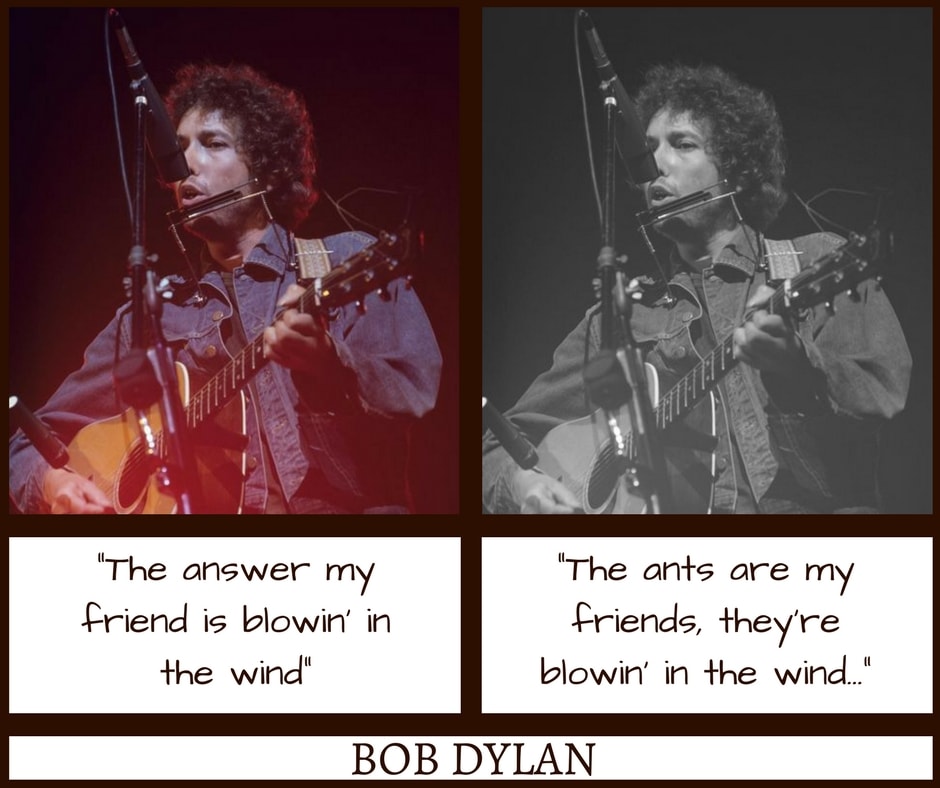 Jimi Hendrix – Purple Haze – 1970
As one of Jimi Hendrix's best-known songs, you'd think people would know the words! Purple Haze is still, even now, considered one of the best guitar songs in history. It's been covered by many artists, and lucky they've got the words right (we think, it's hard to tell).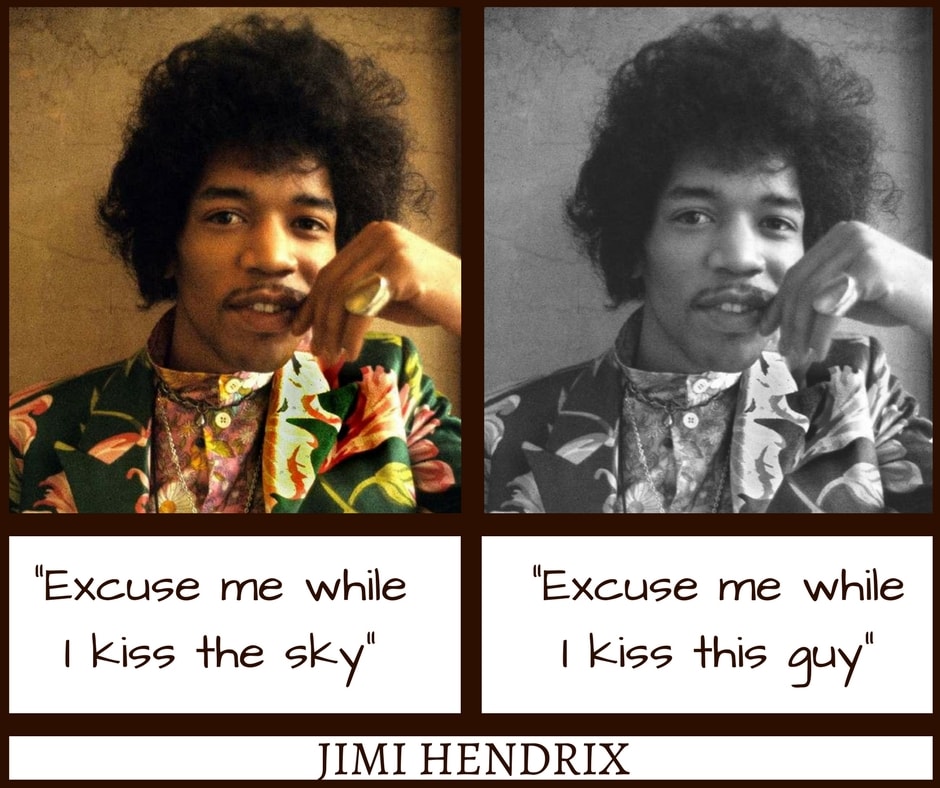 Elton John – Tiny Dancer – 1971
Despite not having a hook, and not receiving a great reception upon release, Tiny Dancer has grown to be a one of Elton John's most well-loved songs. This particular misheard lyric become very popular following the "Friends" scene where Pheobe think's it's the most romantic song ever – dedicated to Tony Danza obviously!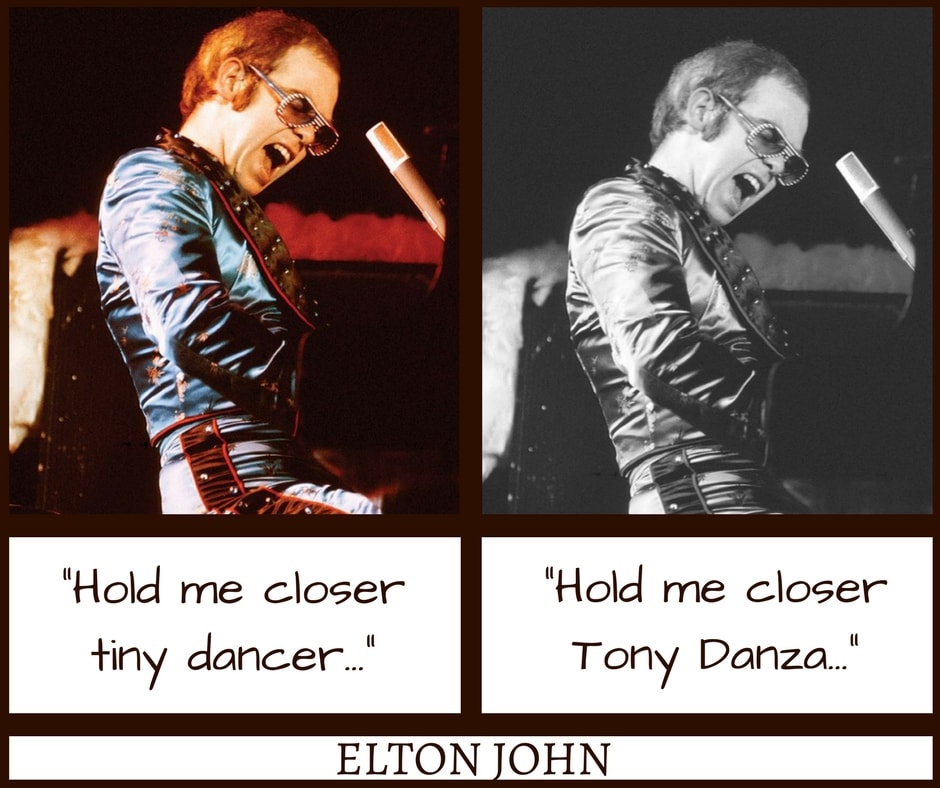 Johnny Nash – I Can See Clearly Now – 1972
Johnny Nash released this reggae-infused hit in 1972 following a previous collaboration with Bob Marley. We love this smooth tune, but love it even more imagining Johnny had a serious problem with someone called Lorraine! We wonder what she did to cloud his vision?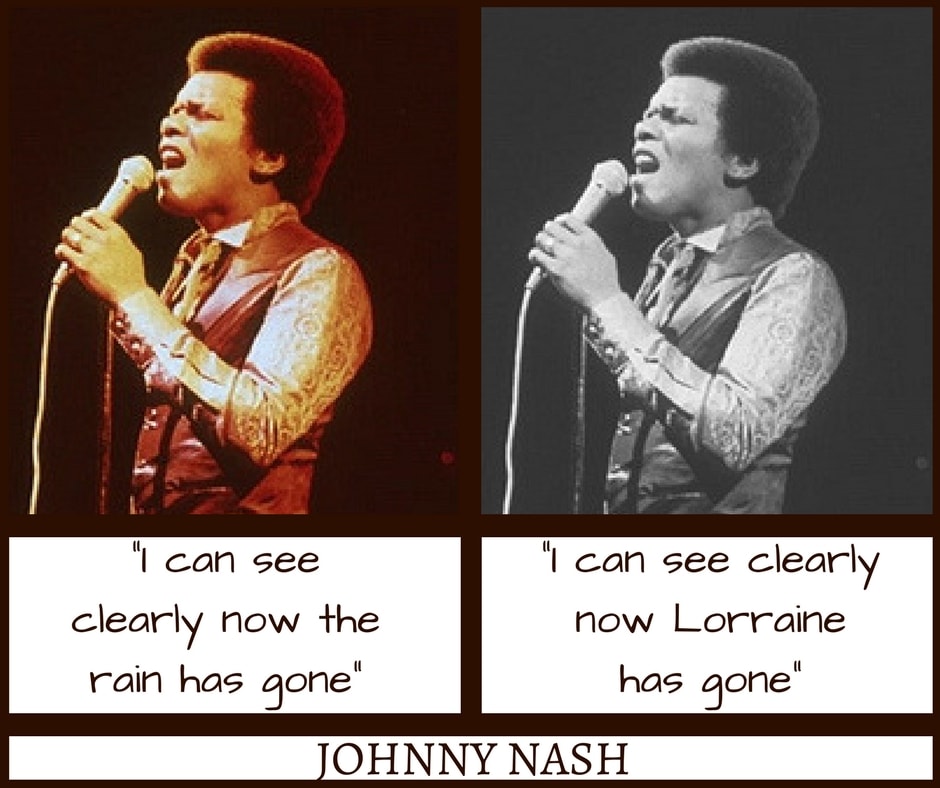 Elton John – Bennie & The Jets – 1973
Back to Sir Elton John now with his chart-topping smash hit Bennie and The Jets – also known as Benny and The Jets (maybe there was a mix up with the spelling as well as the lyrics). The song describes a fictional bands' performance from a fans' point of view. Not sure how they'd feel if their favourite band had electric boobs and bowls of soup on stage…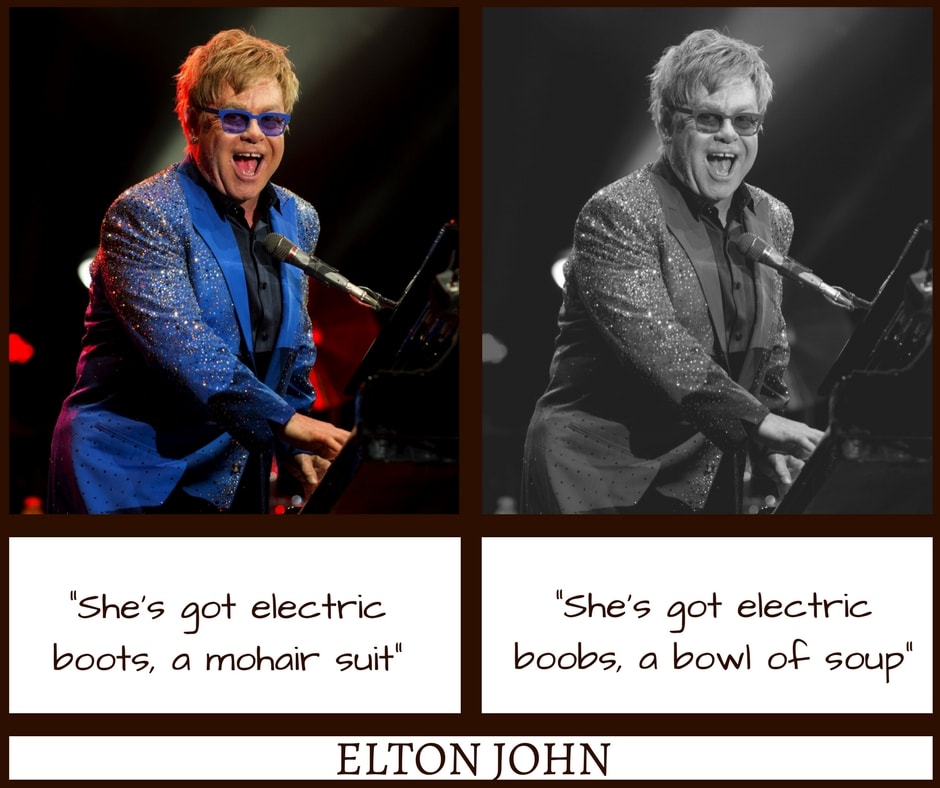 ABBA – Dancing Queen – 1976
This worldwide hit was loved across the globe – it was actually ABBA's only number 1 hit in the US. There's something a bit alarming about these ABBA lyrics though. We don't think ABBA were intentionally singing about torture…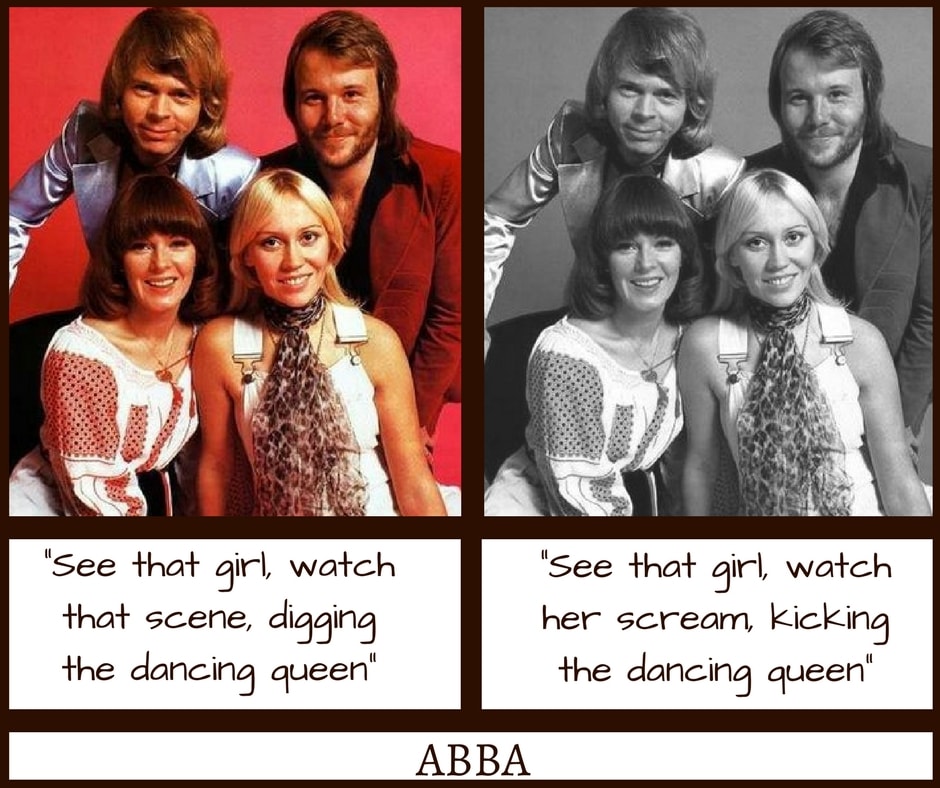 Bee Gees – More Than A Woman – 1977
A romantic song from a romantic film. This classic Bee Gee's hit from Saturday Night Fever is all about that special connection with someone. We're sure we have all heard at least one person sing the wrong lyrics to this song. Either that or they can't hit those high notes.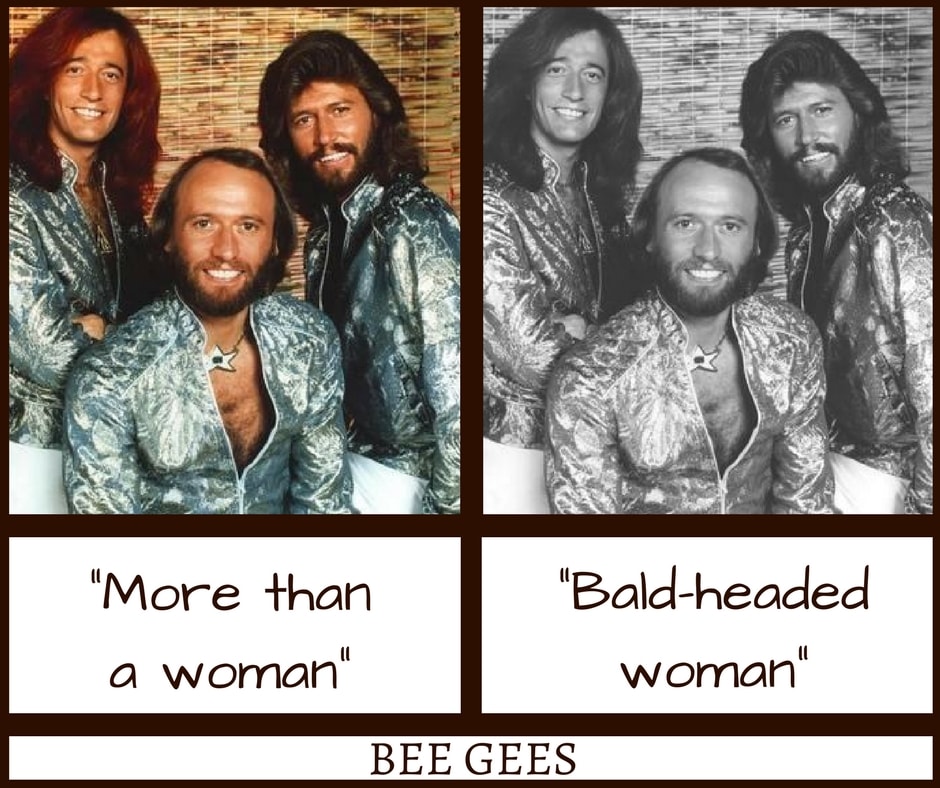 Queen – We Will Rock You – 1977
Queen's anthem 'We Will Rock You' took the world by storm following its release in 1977. A clear winner for the band took a turn for the worst when fans thought Queen were cat-kickers! Don't worry everyone, this is only a misheard lyric.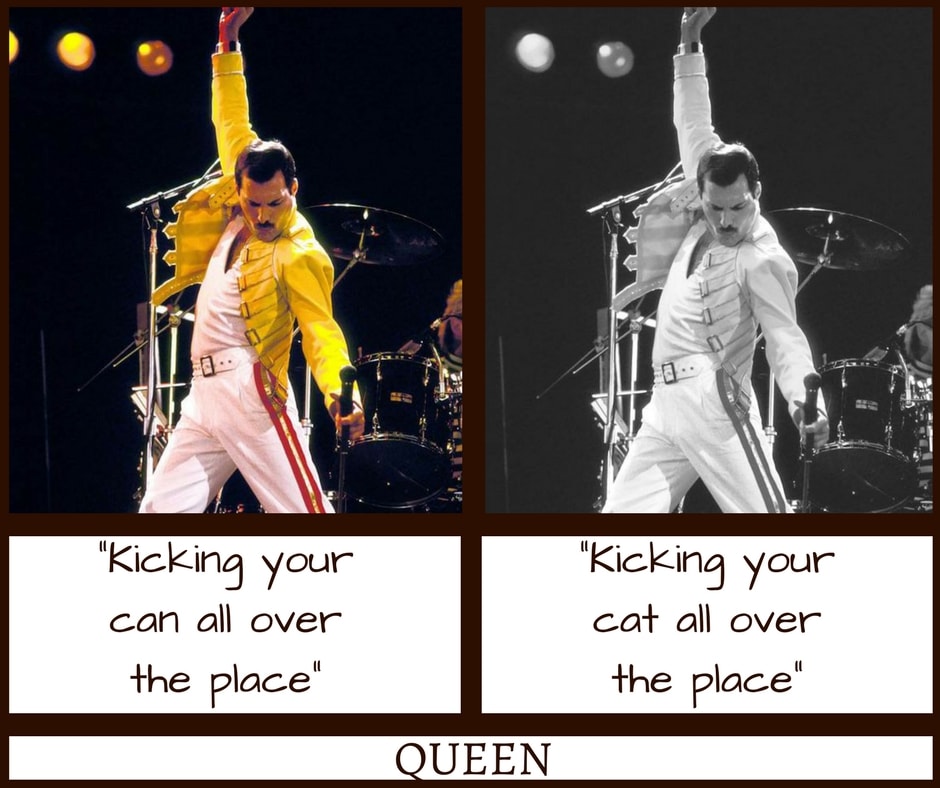 The Police – So Lonely – 1978
We love Sue Lawley, but we didn't know The Police did too! This famous misheard lyric is a classic and even more hilarious as it's repeated 77 times throughout the song. We can only wish this was a secret dedication to our favourite BBC presenter.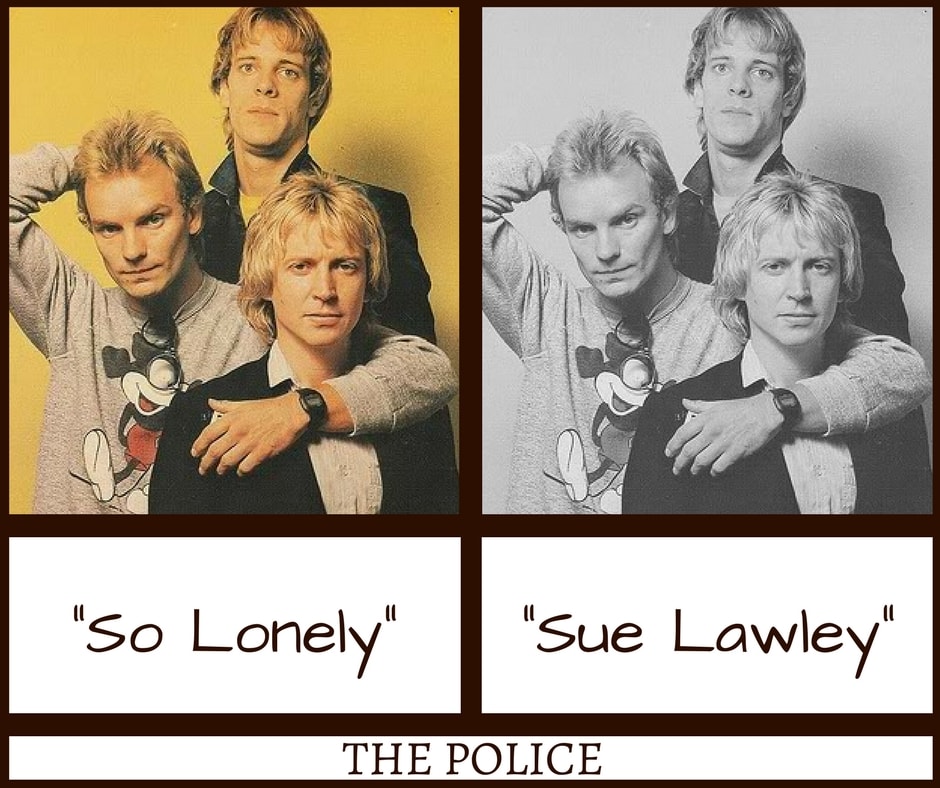 Sister Sledge – We Are Family – 1979
A feel-good tune through and through. Very popular with karaokes across the world, we are not sure anyone would know this line without reading it off the screen. We do love this alternative though.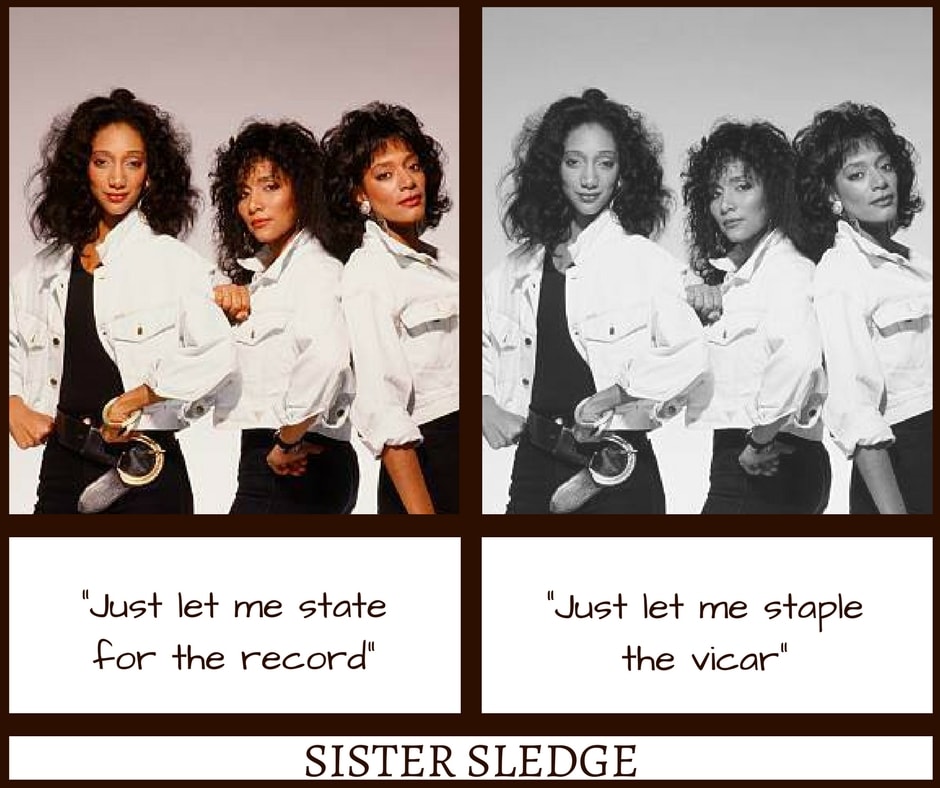 Bon Jovi – Livin' On A Prayer – 1986
Released in 1986 and seemingly permanently in rotation on countless radio stations around the world, it's amazing that people are still getting these lyrics wrong! We're not sure these misheard lyrics are completely unintentional though…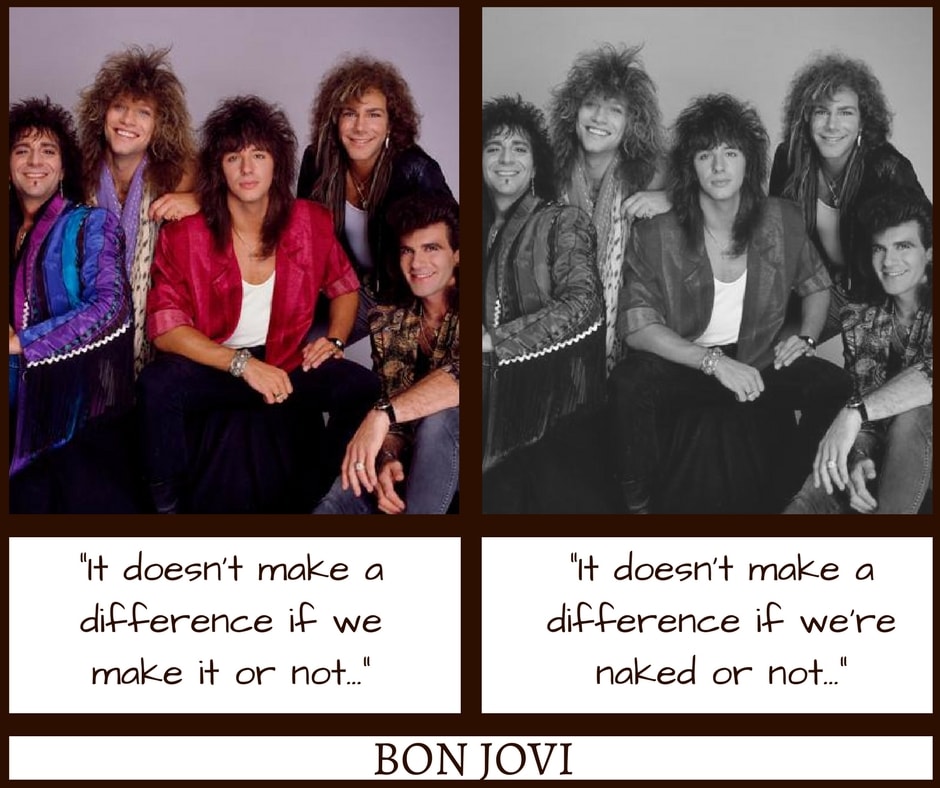 Michael Jackson – You Are Not Alone – 1995
Written by R. Kelly, this ballad was a huge hit for Michael Jackson back in 1995. In the music video MJ, sporting gloriously 90s floppy curtains, compliments his then wife Lisa-Marie Presley on the quality of her homemade burger.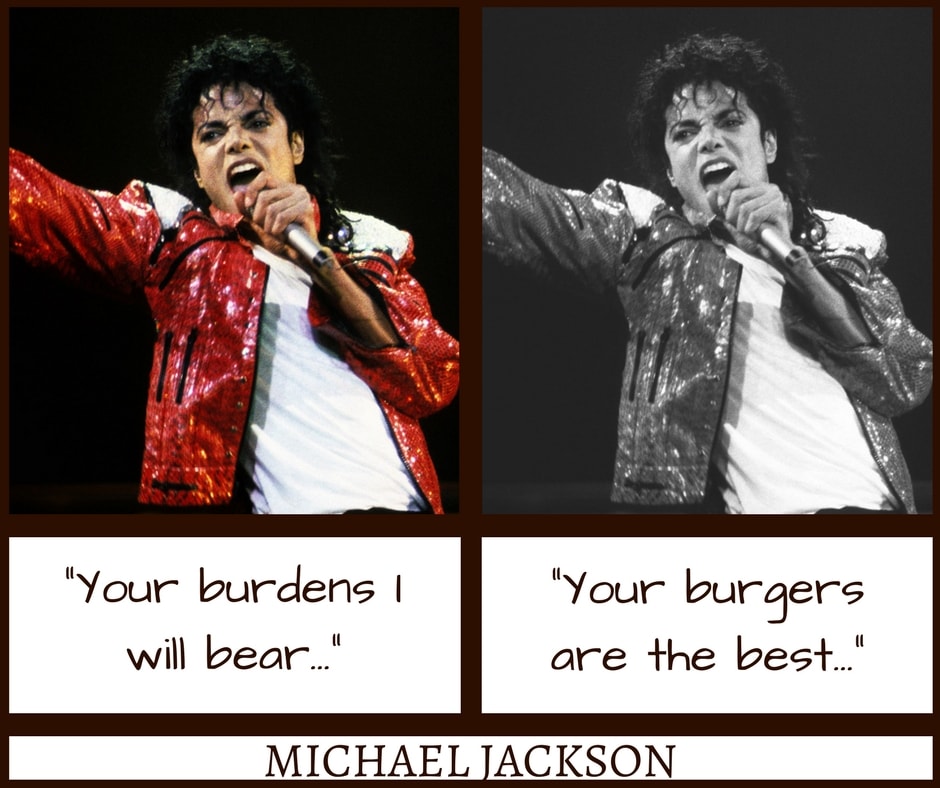 Oasis – Don't Look Back In Anger – 1995
Now, this song is well know for both misheard lyrics and an incorrect title – commonly, but incorrectly, called So Sally Can Wait. Bizarrely, this is exactly the lyric that has got listeners confused. What exactly is Sally weighing?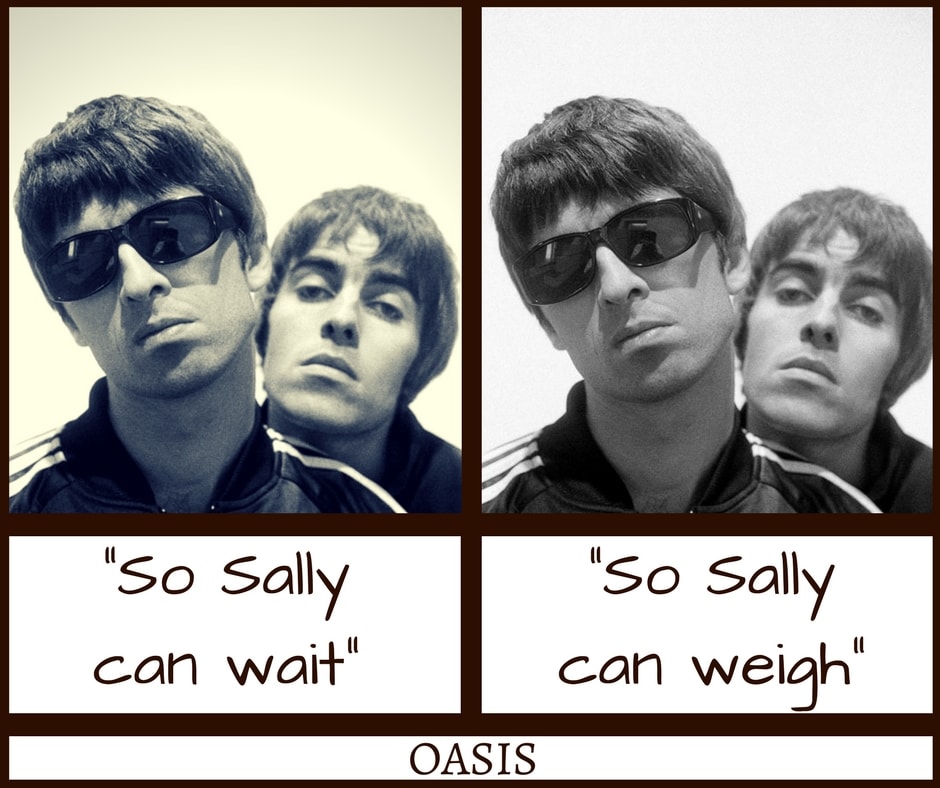 En Vogue – Don't Let Go – 1996
In short, no we do not want to be old and frail. Originally released in 1996 by En Vogue, it has been covered by many singers and DJ's, going from a smooth RnB track to a party smash hit.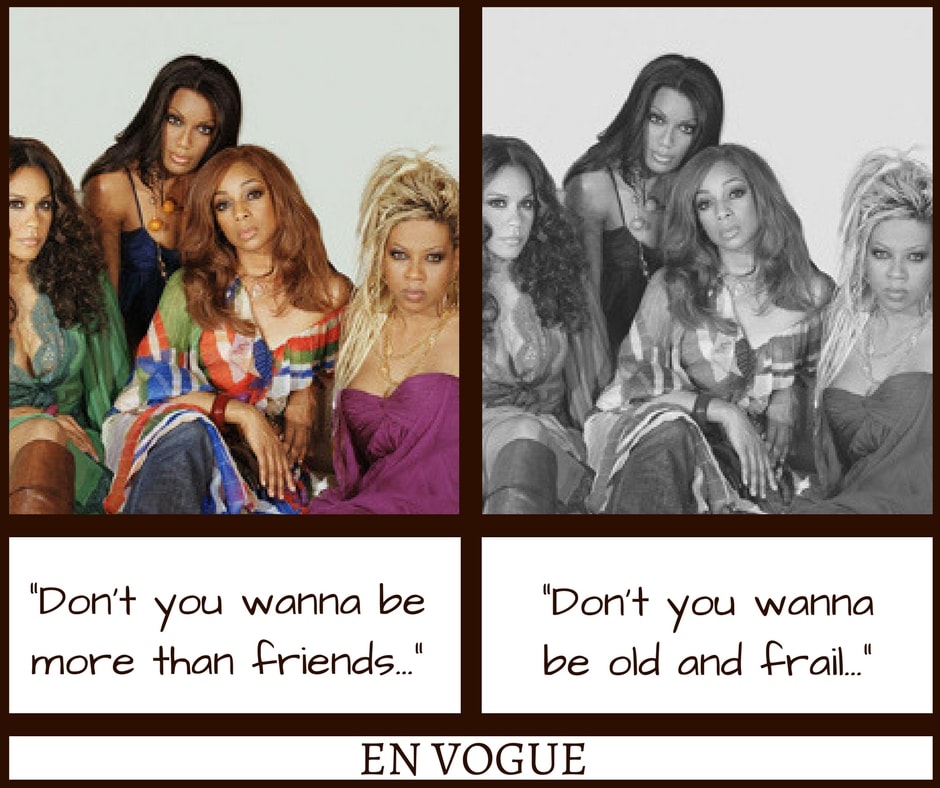 Celine Dion – My Heart Will Go On – 1997
Every time we hear this song, we can't help but think of poor Leonardo DiCaprio slipping beneath the frigid Atlantic waters because Kate Winslet refused to share her wooden refuge. Given the tragic ending of the Titanic tale, it seems a bit inappropriate of Celine to be singing about the resilience of hot dogs. Perhaps they float.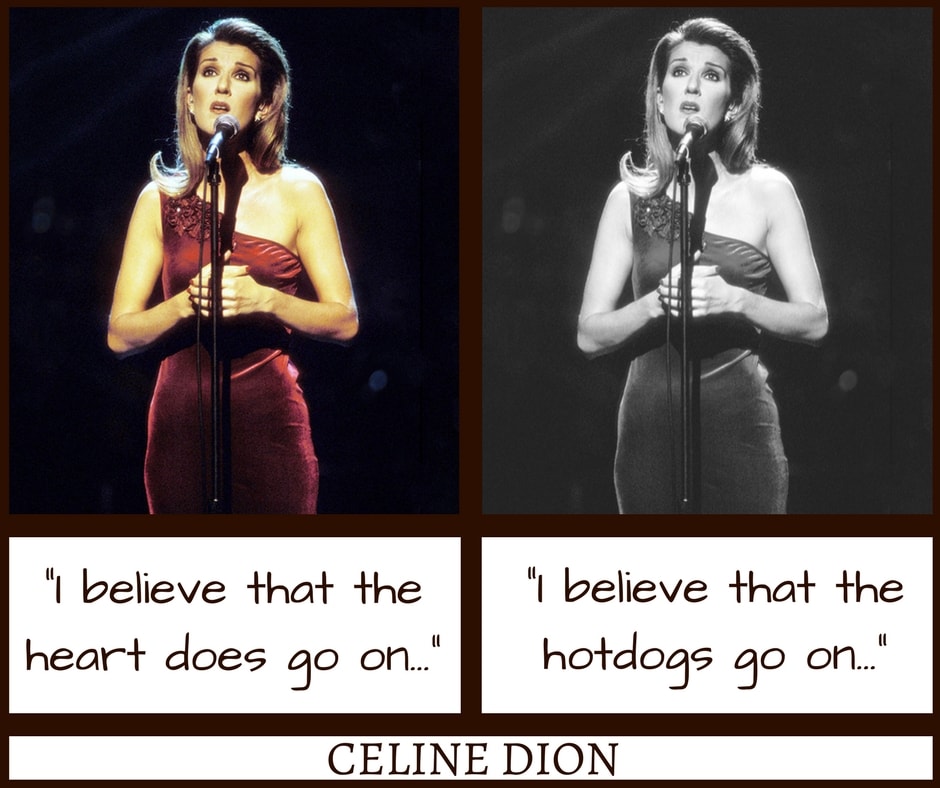 R. Kelly – Ignition – 2003
As cool as we think we are singing along to R.Kelly's remix of his original song Ignition, we still get these lyrics wrong. (Fun fact: His album was leaked before the release date so he recorded brand new songs and remixed ones that were already on the album to make sure it was something no-one had heard before). Worked out pretty well considering this was one of his biggest hits.
The Kooks – Naive – 2006
The Kooks are a classic indie rock band, who released their most popular hit Naive in 2006. It's well-known across the UK and worldwide. Although it's not that well-known. And neither is their home country. Just to clarify, they're from Brighton, not Nebraska.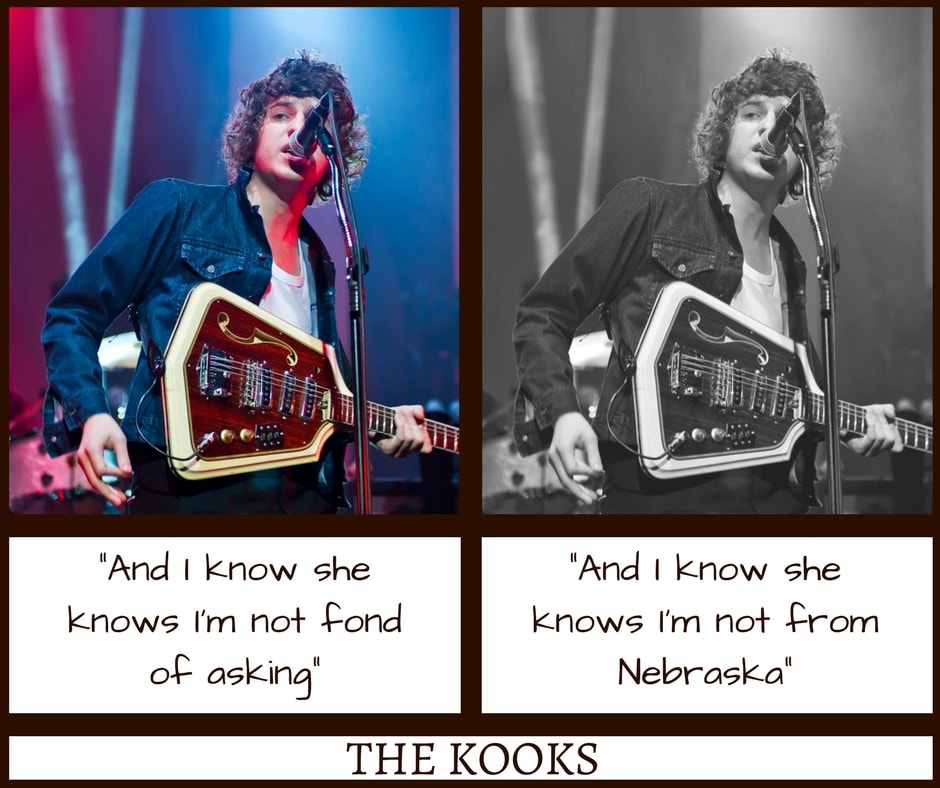 Duffy – Mercy – 2008
Everyone has weird cravings every now and again, but Duffy is taking it to a whole new level. We can't imagine birdseed will taste that good if we are honest. Either way, Mercy was Duffy's first international release and only number 1 single in her career. Where did Duffy go?!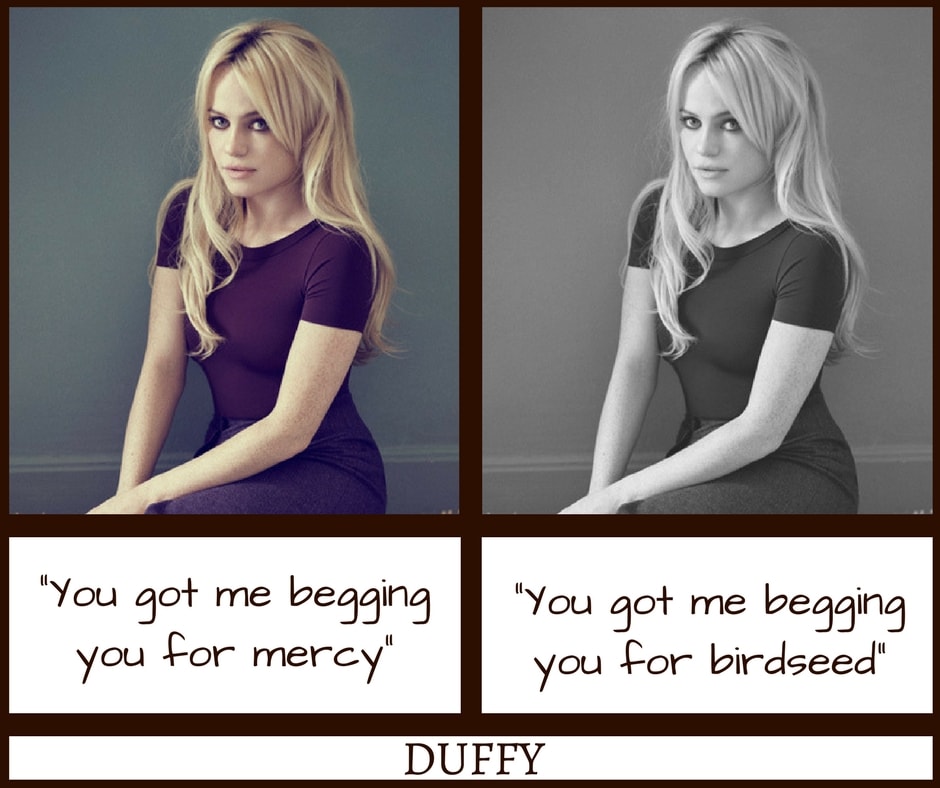 Taylor Swift – Blank Space – 2014
One of the most famous misheard lyrics from the last 5 years came from Taylor Swift's Blank Space. Known for her many exes, this song reflects on the 'serial dater' character she's been portrayed with in the media. She tranforms into this persona in this song and sings about her Starbucks lovers…. I mean list of ex lovers.
Maroon 5 – Animals – 2014
Maroon 5 first started making music together in 1994 under the name "Kara's Flowers". 20 years later and they are still at it. Animals, released in 2014, compares humans and animals instincts. We don't think they needed to go into that much detail though.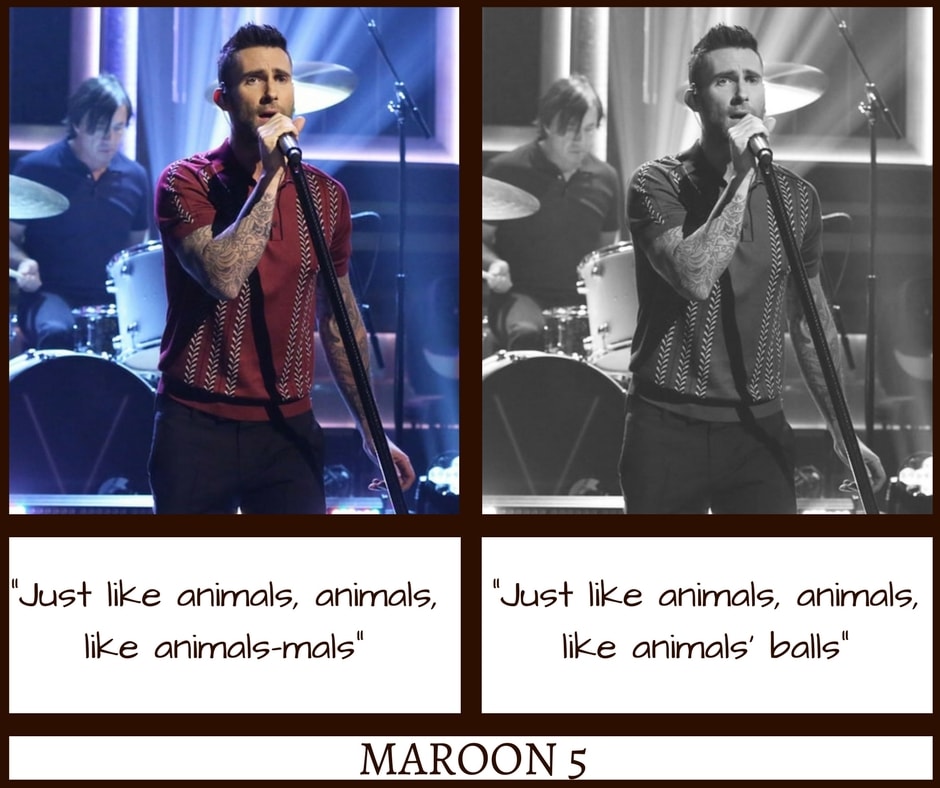 Ed Sheeran – Thinking Out Loud – 2014
The favourite first dance song from 2014 and 2015, Ed Sheeran really delivered with this deep and heart-felt pop ballad. We aren't quite sure that you really want to be taken into someone's lemon arms Ed!?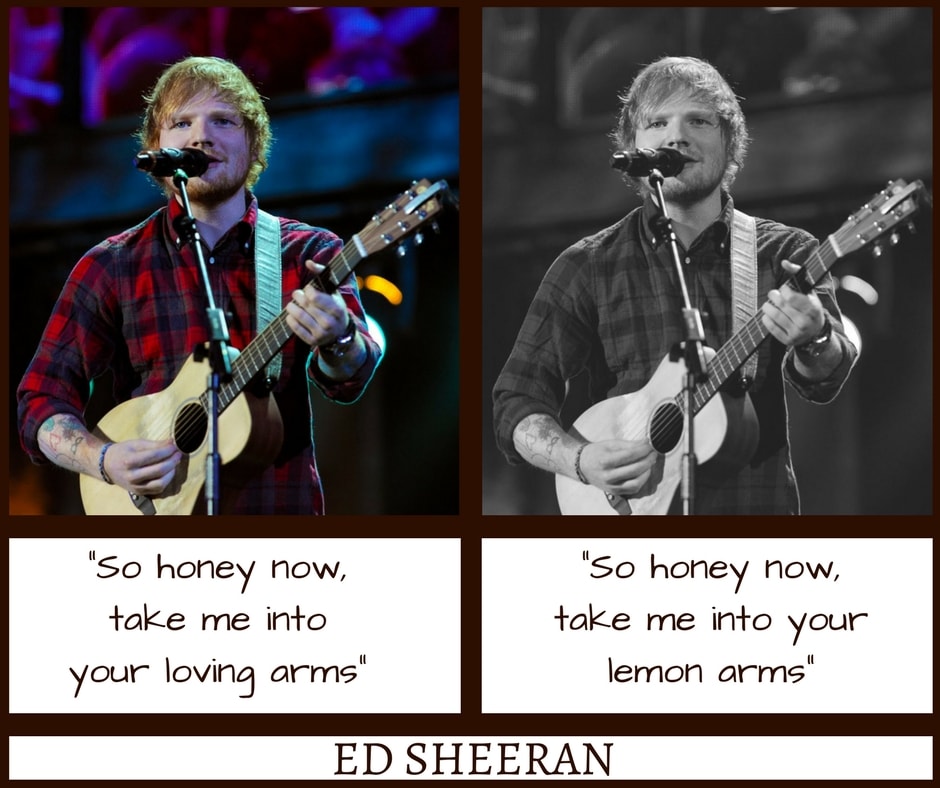 So there you have it, some of the most popular and funny misheard lyrics from the last 50 years. We hope you enjoyed listening with us!
How many of these have you been singing wrong?