Stunning Solo and Duo Entertainment
Wedding solo and duo acts are amongst our most popular bookings here at Entertainment Nation. Ideal as relaxed background music for when unobtrusive wedding entertainment is a must, wedding duos and soloists can also step up the energy with features like roaming sets and loop and harmony pedals.
With many achieving the sound of a group 3 times their size and others championing the stripped-back sound only a solo act or duo can achieve, these smaller acts make a fantastic addition to weddings of all styles. So, without further ado, join us as we explore the 20 best duos and soloists for weddings in 2022!
Daniel Brookerson
Acoustic guitar, kick pad, loop pedal and voice. That's all this skilful musician needs to blow his audience away with outstanding heartfelt acoustic renditions of decade-spanning hits! With a versatile repertoire ranging from '60s classics to modern-day hits, Daniel can curate the perfect atmosphere for any part of your day.
This talented soloist is no stranger to the stage. With over ten years of experience, including over 200 shows and performances in the UK and across the USA and Europe, Daniel is an expert at exhilarating a crowd and making sure everyone is having an awesome time.
FIND OUT MORE ABOUT THIS BRILLIANT SOLO ARTIST!
Ocean Rain
Effortlessly stylish, this wedding band duo specialise in acoustic covers of the biggest hits in pop, rock, jazz and blues. Representing one of the UK's top male and female musical duos, Ocean Rain bring gorgeous vocals and phenomenal guitar/piano/ukulele accompaniment for a full-bodied acoustic sound.
Performing acoustic wedding songs like 'I'm Yours', 'You've Got The Love' and 'Stand By Me', Ocean Rain will have everyone singing along by the end of the night. With their genius use of sampling and ability to move between a range of eras and genres, this sparkling wedding duo deliver live wedding music like no other.
SECURE THIS IN-DEMAND DUO!
Tristan Tyler
Tristan Tyler's raw and passionate vocals and flawless guitar playing have made him a favourite on the live circuit. Effortlessly skilled, his covers of songs like 'Skinny Love' and 'Iris' have made him a hit at ceremonies across the UK.
Versatile and accomplished, this wedding singer guitarist can provide relaxed background music or high-energy tunes to enliven the atmosphere. Let Tristan serenade you during your cermony and afternoon drinks, or let him take the dance floor by storm with his unique take on tracks like 'Sex On Fire' and 'Teenage Dirtbag'.
HAVE THE WEDDING DAY OF YOUR DREAMS WITH THE EXCEPTIONAL TRISTAN TYLER!
Mona Vale Acoustics
Another fantastic acoustic duo for hire, Mona Vale Acoustics features two extraordinary wedding singers and musicians – both trained at degree level in musical performance. With years of professional experience behind them, your guests will assume that the duo features at least one chart-topping singer songwriter.
One of the UK's premier pop duos, Mona Vale Acoustics are an ideal choice if you're looking for laid-back drinks reception music. With their live lounge style and gentle acoustic covers of pop songs like 'Just The Way You Are' and 'I Took A Pill In Ibiza', guests can chat over their champagne with the easy accompaniment of flawless vocals and guitar strumming.
FIND OUT MORE ABOUT THESE INCREDIBLE ACOUSTIC SINGERS!
Katie Iris
Katie Iris is a sublime soloist who has a sweet-toned voice that perfectly complements classic soul and funk tunes as well as modern pop songs. Her feel-good sound and smile lights up the room as she plays stripped-back versions of songs from throughout the decades.
She is a talented vocalist and has a captivating aura that'll have everyone toe-tapping. She's studied languages at university meaning she also has a Spanish and Latin influenced set list too – for those brides and grooms who are looking for something a bit different.
FOR CHARMING VIBES AND MUSIC YOU'LL LOVE, CHECK OUT KATIE IRIS' PROFILE!
Redwood Duo
Redwood Duo's stylish and charismatic sets offer fun and upbeat versions of all the classic party hits. From soul favourites to pop anthems, they have a huge range of amazing songs to win over your guests and get everyone singing. All arrangements can be performed either acoustically for the daytime or amped up for the evening.
These two experienced performers have been fronting the industry for years with their romantic and personal shows for weddings across the country. For an even more sensational sound, you can add cajon – read more on their profile.
REDWOOD DUO BRING STYLE AND TALENT TO EVERY WEDDING – SEE MORE ON THEIR PROFILE!
Lewis Gregor
What a talent this guy is! A singing guitarist with a voice to die for and an award-winning songwriter, Lewis Gregor has the expertise and versatility to perform your perfect wedding soundtrack. From beautiful romantic ceromony music to upbeat evening sets and Pro DJ-ing, Lewis can do it all.
Make your evening reception extra memorable with Lewis' impressive modern version of the one-man band, where he uses loop pedals and big production to deliver a showstopping spectacle.
LEARN MORE ABOUT HIRING THIS AMAZING MUSICIAN!
Strawberry Champagne
Looking for a magnificent duo dripping with charm? Strawberry Champagne are the perfect pair for you! With irresistible chemistry and harmonies that will impress and delight, this sophisticated duo are the perfect choice to make your special day even more memorable and magical.
Let this captivating duo enchant you and your guests with their dreamy renditions of funk, soul, pop, dance and Motown classics. From The Beatles and Marvin Gaye to George Ezra and Adele, Strawberry Champagne have something for everyone, and they'll even learn three requests for your big day. So if your favourite tracks aren't included in their extensive repertoire, don't worry – they're happy to go the extra mile to make your day unique and special.
SECURE THIS CHARISMATIC DUO FOR YOUR SPECIAL DAY!
Jay McKay
Jay Mckay's husky voice is so enticing and his varied repertoire of pop and soul classics from the 80s up to today's charts plus traditional Irish songs, will keep your guests jumping throughout the night.
A popular solo singer with glowing reviews, Jay Mckay has performed at huge festivals, including Glastonbury, Brighton and The Fringe, so he's sure to cause a sensation at your event!
DISCOVER MORE ABOUT THIS FANTASTIC SINGER FOR HIRE!
Summer Drive
Praised for their undeniable charisma and an insatiable urge to rock out, Summer Drive will get everyone bouncing with their exuberant renditions of rock, pop, funk and soul hits. This brilliant wedding duo who put their own stamp on the biggest songs from the sixties to the current day, creating a friendly atmosphere for any occasion.
Truly sensational, it's no surprise that these guys are such a popular acoustic duo for hire. They're also able to strip things back: merging mellow notes with acoustic strumming, the pair provide the ideal wedding breakfast music or music for signing register.
FIND OUT ABOUT BOOKING SUMMER DRIVE DUO FOR YOUR BIG DAY!
Marcus Stefan
Sublimely talented, this acclaimed singer guitarist is ideal for weddings of all styles. With his jaw-dropping vocals and skilful instrumentation, Marcus' acoustic wedding songs will light up any room. Performing crowd favourites like 'Perfect', 'Shake It Off' and 'Brown Eyed Girl', this acoustic singer is guaranteed to delight guests of every generation.
Providing either atmospheric drinks reception music or high-energy live wedding music, Marcus Stefan is a versatile solo singer adept at providing both background music and the night's main entertainment.
BOOK THIS INCREDIBLE SINGER WHILE YOU CAN!
LEMONADE
Fusing rasping vocals, keys and percussion, LEMONADE are one of the UK's most in-demand modern pop duos. Their stunning renditions of songs like 'Let Me Blow Your Mind', 'Back To Black' and 'Kiss' makes this wedding duo ideal for providing drinks reception music with a difference. You could also let them serenade you as you walk down the aisle, giving your ceremony song that special feeling only a live rendition can.
Amazingly talented, this duo is happy to learn and perform a special song request of your choice.
LEARN MORE ABOUT HOW LEMONADE WILL MAKE YOUR EVENT POP!
The Parachutes
Foot-tapping, singing and dancing are inevitable when the Parachutes hit that first note! This sensational duo with drums, guitar and two wonderful male vocalists create the impression of a much larger ensemble. Sometimes it's hard to believe there's only two of them!
For an atmospheric drinks reception or evening party vibes – The Parachutes are the guys to bring everyone together with indie, pop and rock music for your wedding.
CELEBRATE WITH THE WARM ACOUSTIC SOUNDS OF THE PARACHUTES!
The Peaky Blinders Duo
Truly phenomenal, this acoustic guitar duo delivers buoyant, heartfelt acoustic covers of the biggest pop, rock and folk songs. A wedding duo with a difference, they put their own characterful spin on popular tracks like 'Shape Of You', 'Teenage Dirtbag' and 'I'm A Believer'.
Creating a feel-good atmosphere wherever they perform, The Peaky Blinders Duo are the acoustic duo every wedding needs. Their acoustic guitar wedding songs are guaranteed to put a smile on everyone's face.
ENQUIRE ABOUT THIS TALENTED WEDDING DUO!
Acoustic Nick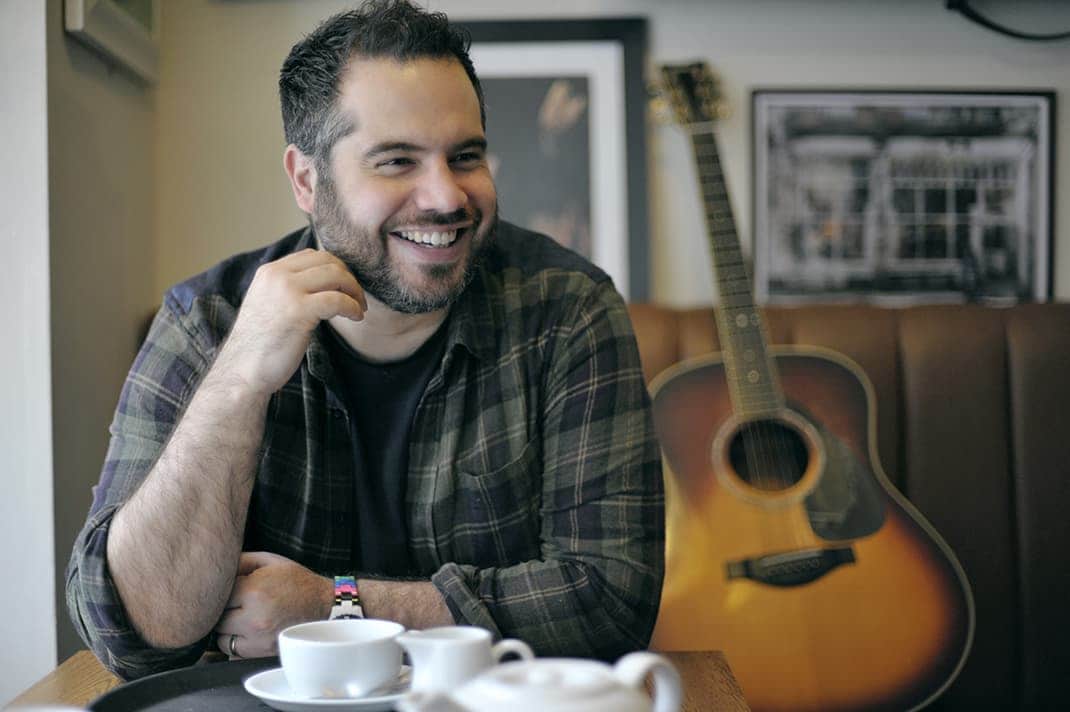 Acoustic Nick performs 'Budapest' by George Ezra
Get ready to blow guests away with the incomparable Acoustic Nick. A hugely popular solo singer and guitarist, this acoustic singer wows with his rich, soulful vocals and deft musicianship.
Delivering a stunning stripped-back performance, Acoustic Nick's renditions of songs like 'All You Need Is Love', 'Yellow' and 'I'm Yours' make him ideal for performing the ceremony song. The acoustic singer also provides tranquil background music perfect as music for signing the register or as music for the wedding breakfast.
MAKE YOUR ENQUIRY ABOUT THIS INCREDIBLE SOLO SINGER!
Social Secret
Available as an acoustic or electric duo, with dreamy vocals and warm, heartfelt guitar, Social Secret won't stay secret for long!
Performing pop anthems, folk tunes and jazz standards, Social Secret are all-round entertainers, able to brighten up your drinks reception or crank up the volume and keep your dance floor bouncing in the evening!
HIRE THIS ACOUSTIC DUO BEFORE THEY'RE FULLY BOOKED!
Acoustication
With experience performing with UK big names including McFly and One Direction, and over 6 years history performing together, these guys definitely know how to work a crowd! This pop and rock duo masterfully energise and dazzle their audience to create a cheerful, lively atmosphere. Their warm vocals and perfect synchronicity means no matter what they're playing from their diverse repertoire, you and your guests are sure to be drawn in and swaying along on the dance floor in no time!
However, Acoustication's talents don't stop there – they're also adept at creating a relaxing ambiance, perfect for a chilled and easy-going wedding afternoon reception.
SECURE THIS TALENTED ACOUSTIC DUO TODAY!
Pine Acoustics
A charismatic and polished acoustic duo for hire, Pine Acoustics combine spectacular male vocals with expert guitar accompaniment. Guests will be blown away by the talent of this acoustic-style singer and guitarist duo – calling for an encore when they hear their incredible acoustic covers of pop, soul and RnB classics.
Producing a magical atmosphere, Pine Acoustics will perform favourite wedding acoustic songs like 'Watermelon Sugar', 'Never Too Much' and 'Here Comes The Sun'. Ideal as the background music for your wedding reception or as the evening's main event, this acoustic guitar duo with an impressive loop pedal can easily turn up the energy to fill the floor. If that wasn't enough, you can even add extra sets and even a jazz duo set for the afternoon.
EXPLORE PINE ACOUSTICS' PROFILE!
Piers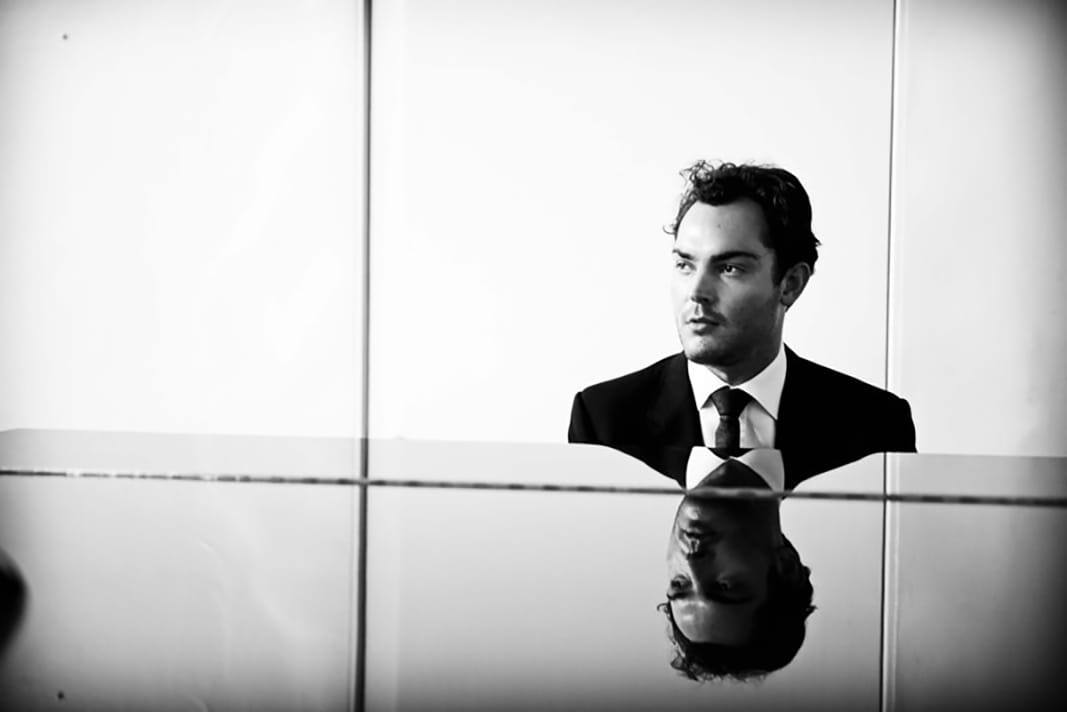 Piers performs 'Ho-Hey' by The Lumineers
Performing a range of pop, soul, blues and rock favourites, this talented pianist and acoustic singer will make your wedding day magical. Endlessly romantic, his gentle renditions of songs like 'At Last', 'Better Together' and 'You've Got A Friend in Me' will tear up even the stoniest of guests.
Piers' acoustic covers of heartfelt love songs make this solo singer a favourite for performing that all-important ceremony song. Just imagine walking down the aisle to this talented performer's soaring vocals and beautiful piano melodies.
MAKE YOUR CEREMONY SING WITH THE INCOMPARABLE PIERS!
Will Benjamin
Will Benjamin is a stylish soloist who performs smooth imaginative acoustic versions of pop, rock and soul numbers. Equally at home playing acoustically as he is in front a a full dance floor, he's the ideal accompaniment for both drinks receptions and evening parties.
This talented performer has been setting the mood for weddings across the country for many years and perfected his fun and energetic show. You will love this memorable soloist!
FOR UNIQUE ACOUSTIC SOUNDS, YOU'VE GOT TO CHECK OUT WILL BENJAMIN!
How to hire the best wedding solos and duos
If you're planning your wedding, big or small, then chat with our expert advisers to book your dream soloist or duo – we're here to help 7 days a week, anytime between 10am and 10pm. Go ahead and get in touch via email (info@entertainment-nation.co.uk), phone (0800 53 000 35), or through a message on LiveChat!