Ever wondered what it's like to be in one of the most sought-after pop and rock bands in the country? Well now you can grab a sneaky insight into the world of Under The Sun, a phenomenal 4-piece who are experts in filling dance floors! Their energetic and 'sunny' stage presence combined with a crowd-pleasing repertoire guarantees an unforgettable night.
We spoke to the band's lead singer, Craig, to shine the spotlight on the men behind the music.
Who are Under The Sun?
"We are a 4 piece band from the South of the UK. We originate from Surrey however have since moved to different locations. We carried on playing together despite the distance due to our love of playing live shows together. It's rare to find people who understand you in a live sense so easily and it shows in every performance."
Give us a wow fact about you!
"Members of the band have shared the stage with the likes of Toploader and Republica, and as a band we've performed over 400 live shows together!"
What can a wedding couple/client expect when they book you?
"Expect an energetic performance in which the band engage the crowd and get them involved – participation is a must! We'll make your night unforgettable."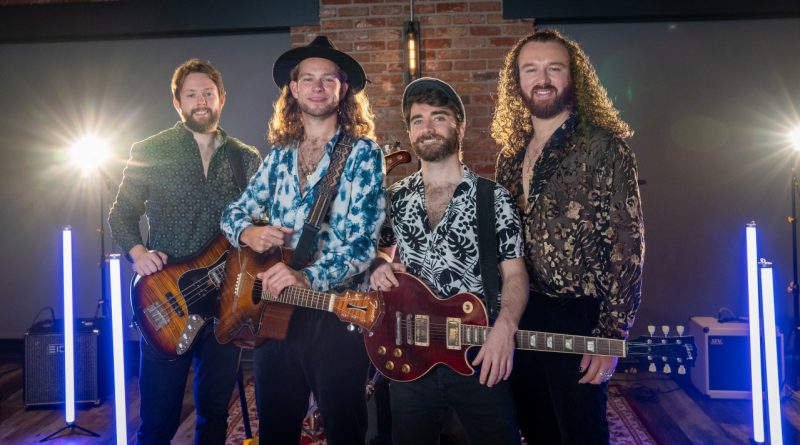 Do you offer any optional extras?
"We offer an acoustic duo set, perfect for an afternoon or drinks reception, with subtle tones warming the crowd in preparation for the full band show in the evening. There's also the option for a roaming band set – full of fun and singalongs, all four members will travel around your event providing live music and a unique, intimate show."
Which song is your favourite to perform?
"Lead singer Craig's personal favourite song is 'Sex On Fire' as its a guaranteed crowd pleaser and perfect for a crowd competition."
Which is the song you can always rely on to fill the dance floor?
"'All The Small Things' by Blink 182"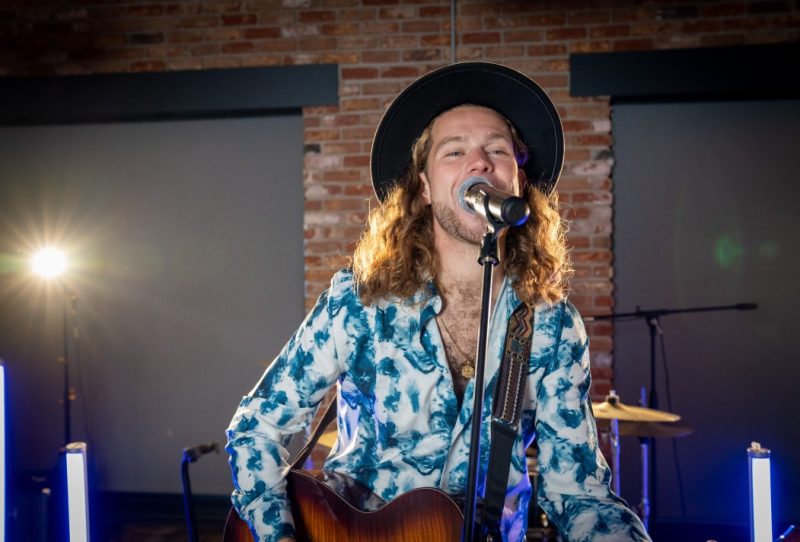 Top requested song?
"Definitely 'Mr Brightside' by The Killers!"
Top choice for a first dance song?
"Got to be 'Can't Take My Eyes Off You', we love playing it!"
Favourite sing a long song?
"Britney's 'Baby One More Time'"
What inspired you to be musicians?
"We've all had a passion for performing and entertaining crowds from a young age. Personally I (Craig – lead singer) love to see happy faces enjoying themselves due to the atmosphere that we as a band have created."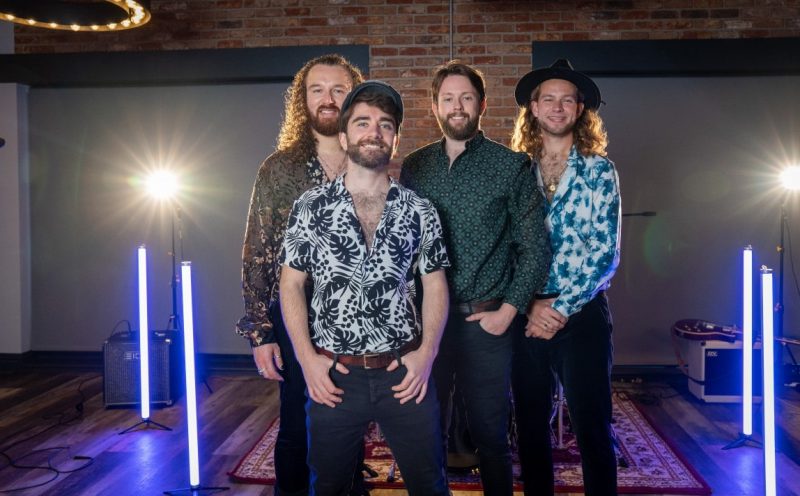 Do you get along with each other all of the time?
"All of us get along really well! We've had 7 years together as a band and time just flies when we're in each others company, we all share a similar sense of humour so we just have a barrel of laughs."
Who has the most annoying habit and what is it?
"James is always hungry, and has been known to eat the other band member's pieces of cake when performing at a wedding!"
What's the best thing about being musicians?
"The best thing about being a musician is being able to spend time with your mates playing great music, all whilst providing clients with a night they will not forget and having them join in and sing the songs back at you. Such a great feeling!"
… and what's the worst?
"Probably the late nights."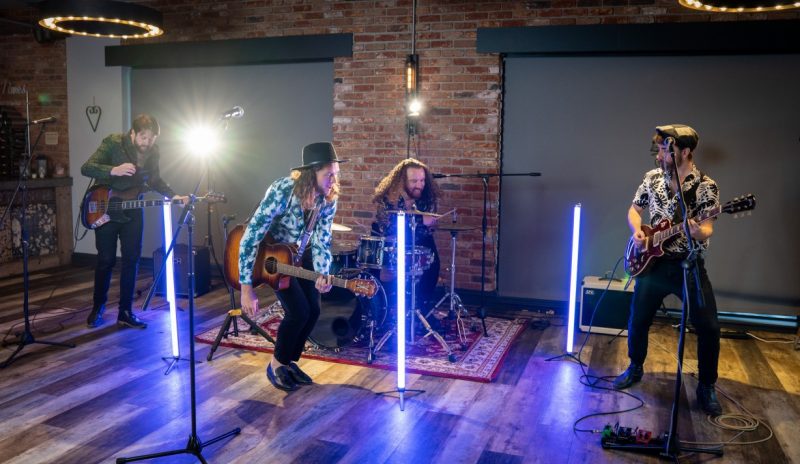 Most memorable moment of your career as musicians?
"Playing to a packed room of 5000 people was definitely a memorable and incredible experience! Another would be one time when we performed at a wedding and the best man asked to play drums with us – he turned out to be a famous musician who had played at Download festival just 2 months previous!"
If you weren't musicians, what would you be doing?
"If I (Craig – lead singer) wasn't a musician I would be following my other passion, and be a football coach!"
Top tip for anyone booking wedding/party entertainment?
"Timings throughout the evening are everything! Be sure to work with your band to confirm timings, they're there to help you make things run smoothly and will be happy to help!"
We loved chatting to you about your experience as a performer Craig, and really appreciate you taking the time to answer our questions! For more information on this incredible, in-demand band, you can check out Under The Sun's profile below.
If you're searching for a first-rate function band for your wedding, feel free to drop us a call on 0800 53 000 35 or send us an email info@entertainment-nation.co.uk. Our friendly team of experts would be happy to help!