Here are our all-time greatest Christmas movie soundtracks! We've included classic Christmas films and a few that don't seem to capture the holiday spirit, but in fact have soundtracks that'll fill you with a warming festive glow. We've left no stone unturned in our search for the best Christmas music in the movies: the chosen films span the golden years of Hollywood right up to the present day. Each of the films on this list contains music that's either quintessentially Christmas or an interesting twist on the meaning of Christmas.
Movies are an integral part of the Christmas experience; what else is there to do when you've got a bellyful of turkey, booze, chocolate and Christmas pudding other than soak in an easy to digest film that teaches you all about the true meaning of Christmas. If nothing else, sticking on a Christmas film will distract the kids for a couple of blessed hours, leaving you free to spend a pleasantly soporific afternoon drowsing off the excess.
If you love Christmas movies as much as we do, prepare yourself for an intense hit of nostalgia thanks to the best Christmas movie soundtracks… ever!
The Snowman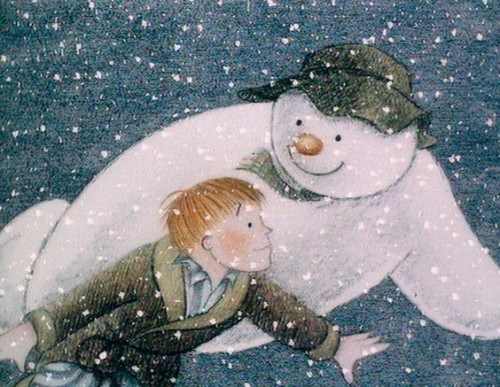 The spine-tingling vocals of Aled Jones are like a portal back to childhood, to the wonder you felt the first time you saw the snowman take flight and soar through winter skies – and to the inconsolable sadness of that nasty business at the end. Still makes us tear up to this day.
Love Actually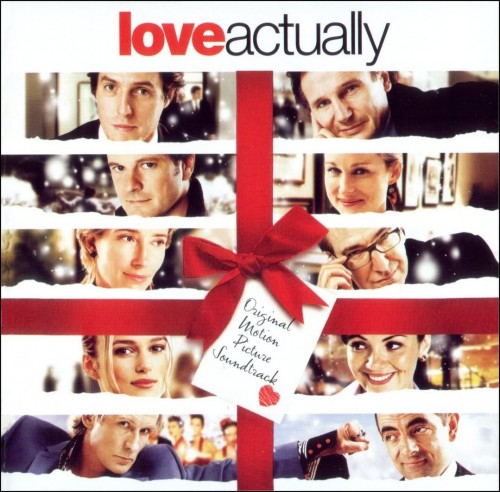 People tend to fall into two camps when it comes to Love Actually: it's either the perfect, feel-good rom com or a cloying, saccharine mess that bears no resemblance to reality. Doesn't matter either way, as the soundtrack features a ton of traditional carols as well as Bill Nighy's inspired cover of "Love Is All Around".
Miracle on 34th Street (1994)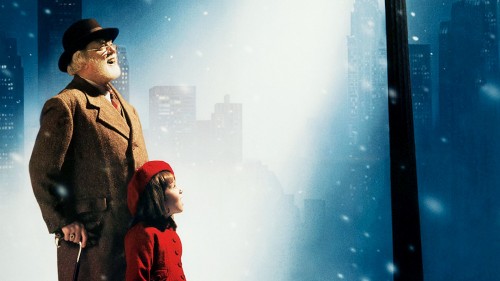 We know, we know, the original is better, but the 1994 remake has the better soundtrack: it's got Elvis, it's got Aretha, and best of all, it's got Kenny (G).
The Holiday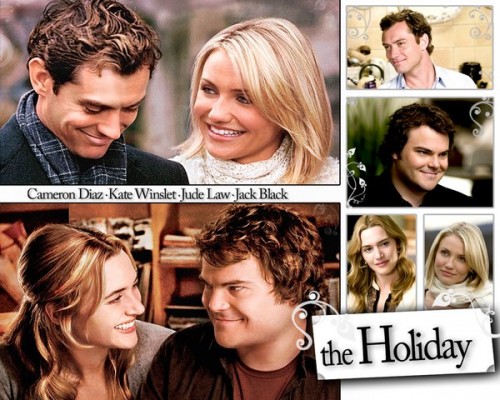 Back in the days when Jack Black was massive and Jude Law still had hair, they teamed up with Cameron Diaz and Kate Winslet for this not-at-all cheesy tale of Christmas couple-swapping (no, not in that way – it's all rather tame). The soundtrack has a sprinkling of the Christmas movie regulars like "Winter Wonderland" and "Have Yourself a Merry Little Christmas", but it made this list solely thanks to the inclusion of Wham.
Rudolph the Red-Nosed Reindeer
A charming 1960s made-for-TV stop motion animation that we highly recommend for weaning kids off their strict diet of CG animation. The soundtrack is a stocking overflowing with quirky festive treats. Songs like "Jingle Jingle Jingle", "Silver and Gold" and, of course, "Rudolph the Red-Nosed Reindeer" with have kids and adults alike smiling and full of festive cheer.
White Christmas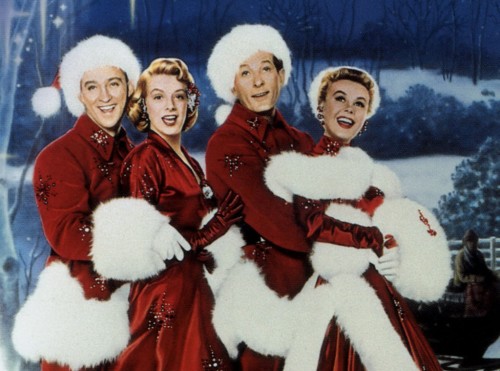 We couldn't leave this one out, could we? Did you know "White Christmas" (the song) actually made its first appearance in the earlier film Holiday Inn, for which composer Irving Berlin won the 1943 Academy Award for Best Original Song? Neither did we until we consulted Wikipedia while compiling this list!
Gremlins
Now we're talking! A zany, hyperactive soundtrack that'll instantly scream "CHRISTMAS" to any child of the eighties. If you're sick of wholesome Christmas goodness, Jerry Goldsmith's subversive synths are a welcome reprieve. The soundtrack's influence can be heard in Netflix's superb homage to all things eighties Stranger Things.
Frozen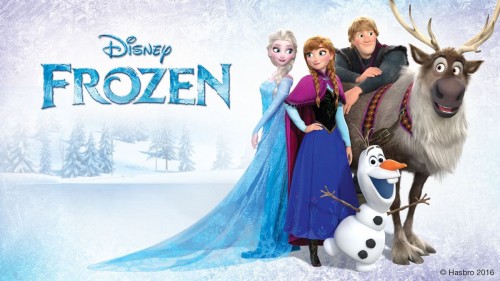 While it's not strictly a Christmas film, Frozen's wintery setting lends it a festive atmosphere. The soundtrack is one of Disney's best after years in the doldrums. You may protest, but deep down you know that "Let It Go" is one of the greatest songs ever written.
The Muppet Christmas Carol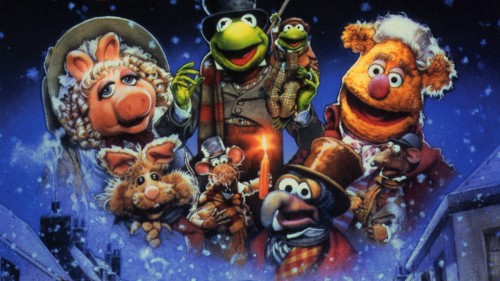 Charles Dickens' tale of yuletide redemption finds its way onto the list in various guises no less than 3 times. As joyful and exuberant as you'd expect any Muppets movie soundtrack to be, there are also touching and tender moments that'll melt the stoniest of hearts.
Elf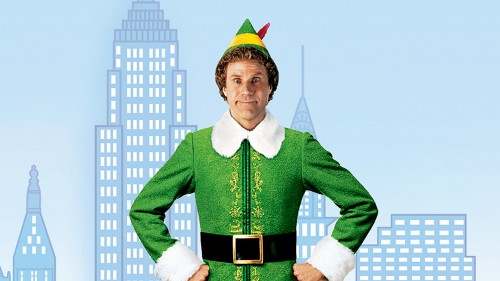 SANTA! Will Ferrell's star turn as Buddy the Elf seems to grow in popularity year on year. The soundtrack contains a sackful of Christmas favourites, with particular highlights being those performed by the cast themselves, including the multi-talented Zooey Deschanel.
Jingle All the Way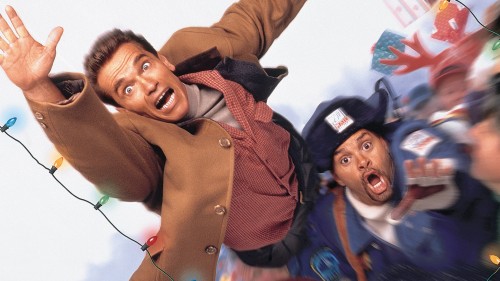 An underrated Christmas comedy, Jingle All the Way's soundtrack is a compilation of cool Christmas songs including arguably the best of them all: Nat King Cole's "The Christmas Song".
Meet Me in St. Louis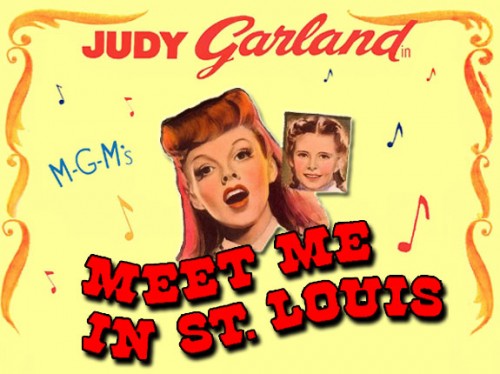 This one technically isn't a Christmas film. Meet Me in St Louis stars the great Judy Garland and tells the story of a year in the life of the Smith family; a well-to-do bunch from Louisiana. So why is this film on the list? Because it features the debut of "Have Yourself a Merry Little Christmas", which you can enjoy below.
A Charlie Brown Christmas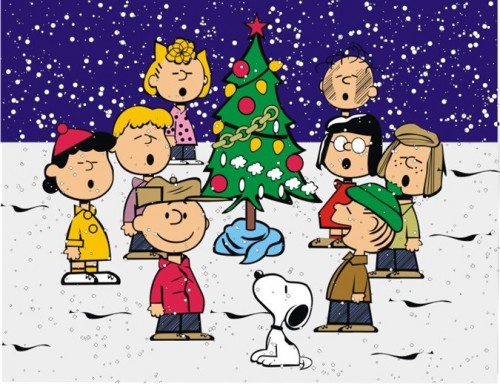 Surprisingly, the most sophisticated soundtrack on the list is from A Charlie Brown Christmas. The Vince Guaraldi Trio's jazzy accompaniment to Charlie Brown, Linus, Lucy and the rest of the gang's realisation of the true meaning of Christmas is strangely fitting and highly recommended. You can hear it in its entirety below.
Scrooge (1970)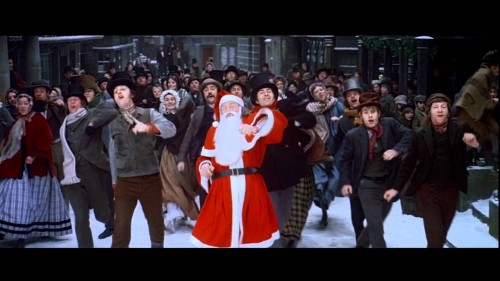 Another showing for Scrooge, this time the 1970 traditional telling starring Albert Finney as the eponymous miser. Scrooge's awakening is beautifully portrayed by Finney and the Victorian cockney-Christmas soundtrack.
The Nightmare Before Christmas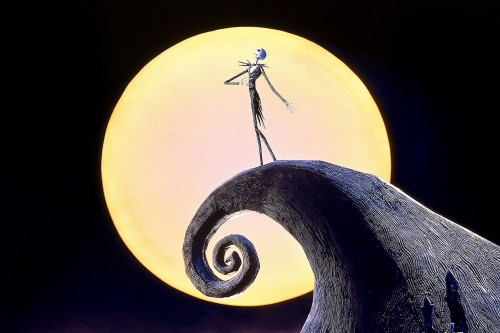 Danny Elfman composed a suitably spooky score for Tim Burton's gothic Christmas masterpiece. Mischievous, with jingling bells that are more haunting than jaunty, Elfman's soundtrack is an unsettling complement to the insidious infiltration of Christmas by the spirit of Halloween.
The Polar Express
While the film itself wasn't well received critically, mainly thanks to the creepily realistic, not-quite-human characters (the uncanny valley effect), the soundtrack is a glorious festive celebration featuring classic Christmas tunes like "It's Beginning to Look a Lot Like Christmas" by Perry Como and Frank Sinatra's version of "Santa Claus Is Comin' to Town", as well the Oscar-nominated original song "Believe" by Josh Groban and a performance by Tom Hanks himself!
Bad Santa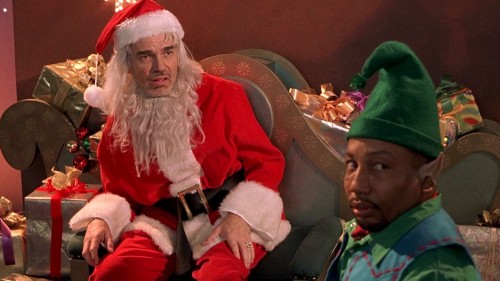 Billy-Bob Thornton's subversive Santa has a surprisingly traditional musical accompaniment to his ill-tempered adventures. A relaxing soundtrack composed of 50s and 60s festive standards and classic Christmas carols that's perfect for a lazy Christmas morning (if you don't have kids).
Home Alone
"Keep tha' change yer filthy animal!" The moving story of the son of neglectful parents overcoming a pair of incredibly resilient criminals inspired the imaginations of a generation of youngsters. Amidst the violence, one of the film and soundtrack's outstanding moments is where Macaulay Culkin's Kevin convinces the would-be home invaders that his house is fully inhabited, by putting on a silhouette show of a Christmas party in full swing, with Brenda Lee's "Rockin' Around the Christmas Tree" blasting out.
Die Hard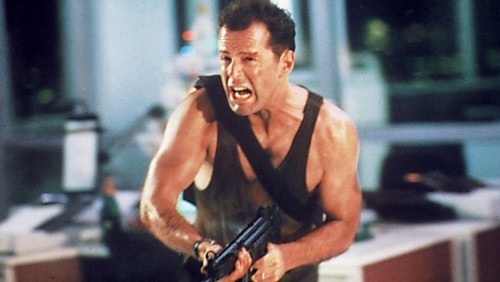 "Die Hard's not a Christmas movie!" Yes, it is. It takes place on Christmas Eve, Bruce Willis' character John McClane has a wife called Holly and the score is peppered with sleigh bells. We can't think of a better Christmas message than one man and his machine gun overcoming the odds to rescue his wife from the clutches of heartless German terrorists. Yippee Ki-Yay!
Scrooged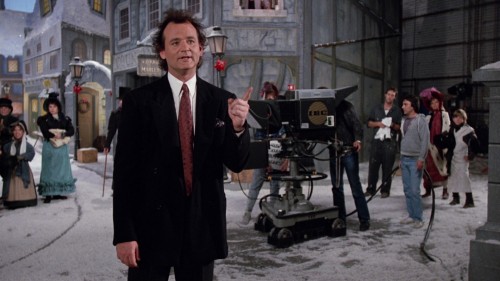 The undisputed best Christmas film ever (according to one member of the Entertainment Nation team – the others do dispute it), Scrooged stars the legendary Bill Murray as Frank Cross, high-powered head of a TV studio and modernish-day Scrooge. Annie Lennox and Al Green's mega-80s version of "Put A Little Love in Your Heart" serves as the perfect backing to Murray's emotional epiphany as he realises the true meaning of Christmas.
So there you have it! The 20 best Christmas film soundtracks… ever! If you disagree with any of the choices, or have any suggestions for other films that should be on the list, please let us know in the comments. If you've discovered a tune you adore, our Christmas party bands would be delighted to perform a live rendition at your event. We hope you've enjoyed this sleigh ride through Christmas movie music history!