Charming and dynamic, Skyknights are a brilliant 5-piece party band with a genuine talent for captivating an audience. Fronted by two brilliant vocal leads and comprised of two guitars, sax, bass and drums, this stellar group of first-rate musicians are experts at filling the dance floor and keeping their audience in high spirits!
Skyknights have a large, genre-spanning repertoire including soul, funk, Motown, indie, folk and pop, and have a pretty impressive musical resumé! Not only have they performed together at over 200 weddings and events, but the two lead singers (Ant B and Ant K) have been involved in some exciting projects, including working with McFly and Busted and performing on the West End!
We wanted to shine the spotlight on this amazing band and get to know them a bit better, so over to you guys!
Who are Skyknights?
"Skyknights are an energetic 5-piece band who play weddings and events all over the country."
Give us a wow fact about you!
"Our other lead singer Antony has sung on Strictly Come Dancing!"
What can a wedding couple/client expect when they book you?
"A busy dance floor! We're a really high-energy group and we love it when that enthusiasm reaches our audience and gets them on their feet."
Do you offer any optional extras?
"We offer a few extras such as a DJ, keyboards, and acoustic sets."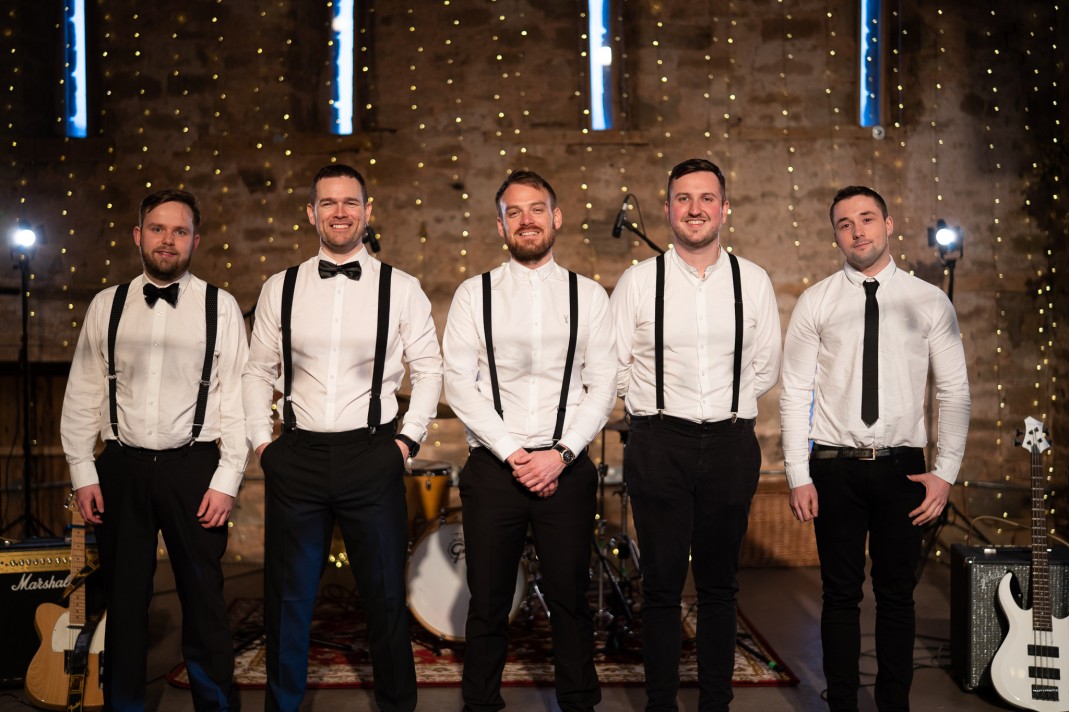 Which song is your favourite to perform?
"Lovely Day by Bill Withers – it's just so cheerful and optimistic, and it always puts a smile on our faces!"
Which is the song you can always rely on to fill the dance floor?
"A Little Respect by Erasure, who can resist an 80s classic?"
Top requested song?
"Faith by George Michael, another classic hit that people love to groove to!"
Top choice for a first dance song?
"The One by Kodaline – we've witnessed some really beautiful first dances to this song."
Favourite sing-along song?
"Stand By Me by Ben E King is always our go-to crowd-pleaser for a good sing-along!"
From lively, high-energy hits perfect for the evening, to slower romantic ballads ideal for an afternoon acoustic set, Skyknights have got you covered. Check out their profile for a more in-depth look into their expansive repertoire: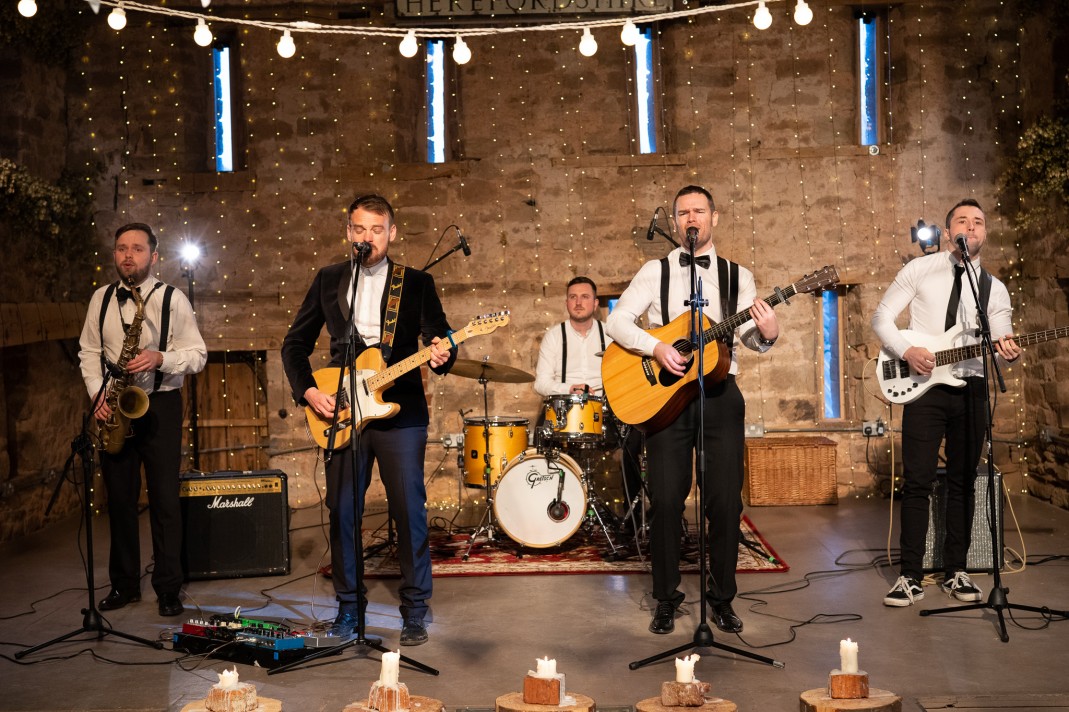 What inspired you to be musicians?
"Growing up listening to Oasis, The Beatles and Bruce Springsteen!"
Do you get along with each other all of the time?
"Of course ;)"
Who has the most annoying habit and what is it?
"The lads would probably say me and my dad jokes!"
What's the best thing about being musicians?
"Doing what you love and managing to make a career out of it is the best feeling ever!"
…and what's the worst?
"When there's a pandemic and no shows can go ahead!"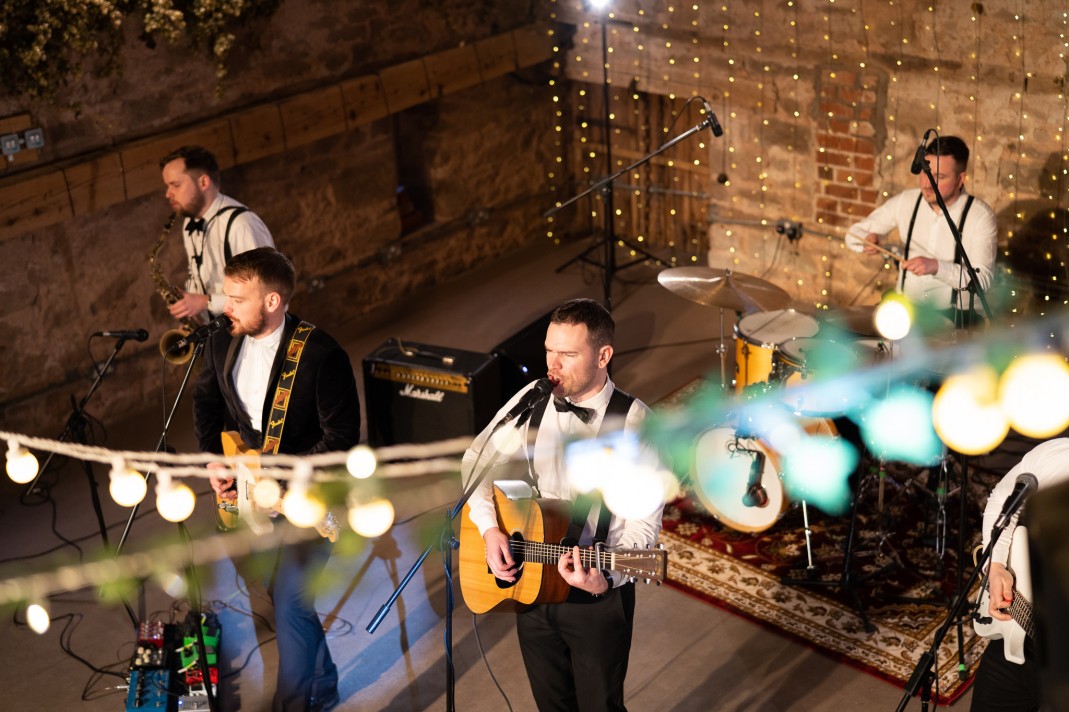 Most memorable moment of your career as musicians?
"Playing the 02 arena, writing songs for Mcfly, singing on Strictly!"
Weirdest moment/thing that's happened at a wedding/event?
"The bride didn't make it! She was ill in bed for the whole day and evening which was really sad! However, her husband surprised her a few months later with another mini wedding and we played that also."
If you weren't musicians, what would you be doing?
"Something creative probably. I always thought I might have tried to be a chef."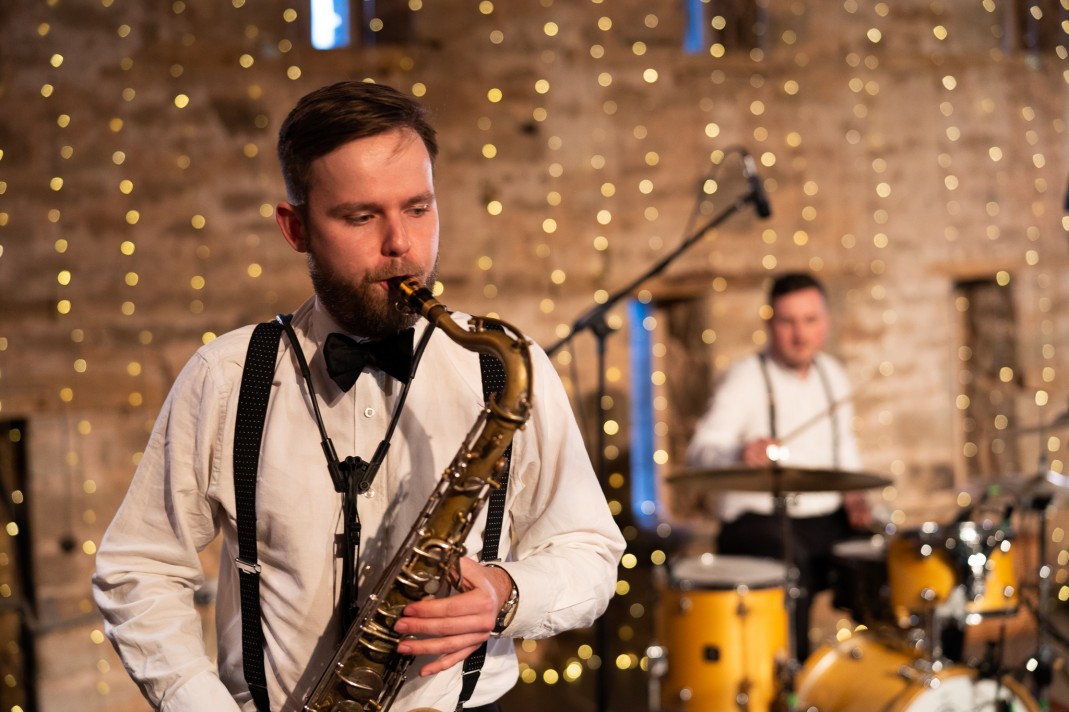 Finally…top tip for anyone booking wedding/party entertainment?
"Do it as early as you can! The best acts are booked up so far in advance!"
Big thanks to Ant K, one of Skyknights' lead vocalists, for chatting with us for In The Spotlight!
To find out more about this fantastic band, head over to their profile to see the full range of what they have to offer!
Get in touch
If you're still on the hunt for your dream wedding band, then get in touch with our friendly team of expert advisers and we'll help you find your perfect match. Feel free to give us a call on 0800 53 000 35, email us at info@entertainment-nation.co.uk, or pop us a message using our website's LiveChat button.