Archive for the 'Live Loft' Category
February 3rd, 2017
We welcomed Boogie Sugar into the Live Loft! Watch and listen to them as they perform a dynamic and exciting cover of No Diggity and their favourite hit from their repertoire, Superstition.
Read more >>
November 30th, 2016
Rewind joined us in the studio to perform an unmissable UK Garage mash-up and a beautiful cover of Bruno Mars's Versace on the Floor.
Read more >>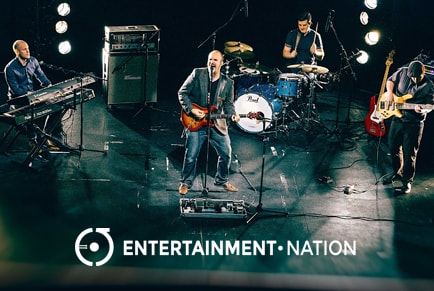 October 29th, 2016
Wildcard perform beautiful live acoustic covers of their favourite tunes in the Entertainment Nation Live Loft. Watch them play Birdy's Wings and Little Richard's Good Golly Miss Molly, as well as them chatting about life in a wedding band.
Read more >>