We introduce to you another stunning modern and contemporary function band who deliver nothing short of a spectacle with every performance.
These fine musicians don't really need much of an introduction, their music does the talking! Show-stopping from the second they begin, Aura are a fantastic addition to your celebrations whether that be a sizzling corporate event dinner or raise-the-roof wedding reception.
Over to you guys!
Who are Aura?
"Aura are a collection of excellent and energetic session musicians, passionate about music and most of all, entertaining!"
Give us a wow fact about you!
"Between us, we have performed with and alongside The Specials, Billy Cobham, The Sugarbabes, Pixie Lott and many more!"
What can a wedding couple/client expect when they book you?
"An energetic, floor filled night from start to finish! You definitely won't be disappointed."
Do you offer any optional extras?
"We most certainly do! Add alto and tenor sax plus trumpet to our standard line-up for an exuberant upgrade. You can even add our enchanting acoustic duo to inject elegance into your wedding ceremony or your drinks reception. Opt for our sound engineer too, to make sure everything tech and sound wise goes smoothly all night."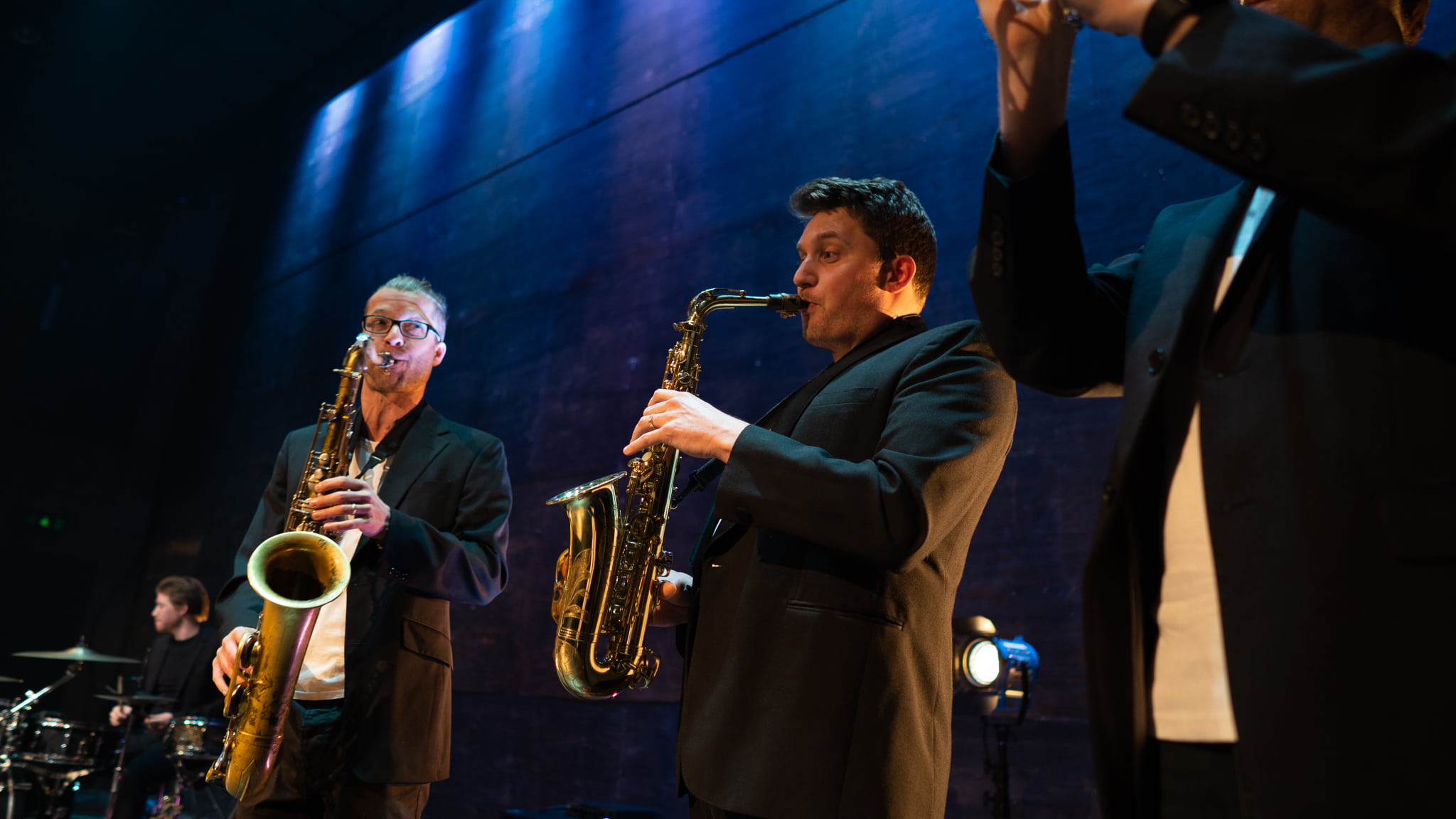 Which song is your favourite to perform?
"Our 90s medley for sure – nostalgia at it's finest!"
Which is the song you can always rely on to fill the dance floor?
"Can we say our 90s medley again? It's 100% a floor filler!"
Top-requested song?
"Get Lucky by Daft Punk ft Pharrell"
Top choice for a first dance song?
"Amazed by Lonestar – great song! We love playing this one."
Favourite sing-along song?
"Freed From Desire by Gala, or Adele's Rolling In The Deep. Very different songs, but when the crowd sings the lyrics with us, it's just magic."
What inspired you to be musicians?
"We ALL come from musical families so it was in our blood from the very beginning."
Do you get along with each other all of the time?
"Absolutely, we've definitely become more of a family than a band!"
Who has the most annoying habit and what is it?
"Is it right to assume that if I can't think of anything anyone does that's annoying, I must be the annoying one!?"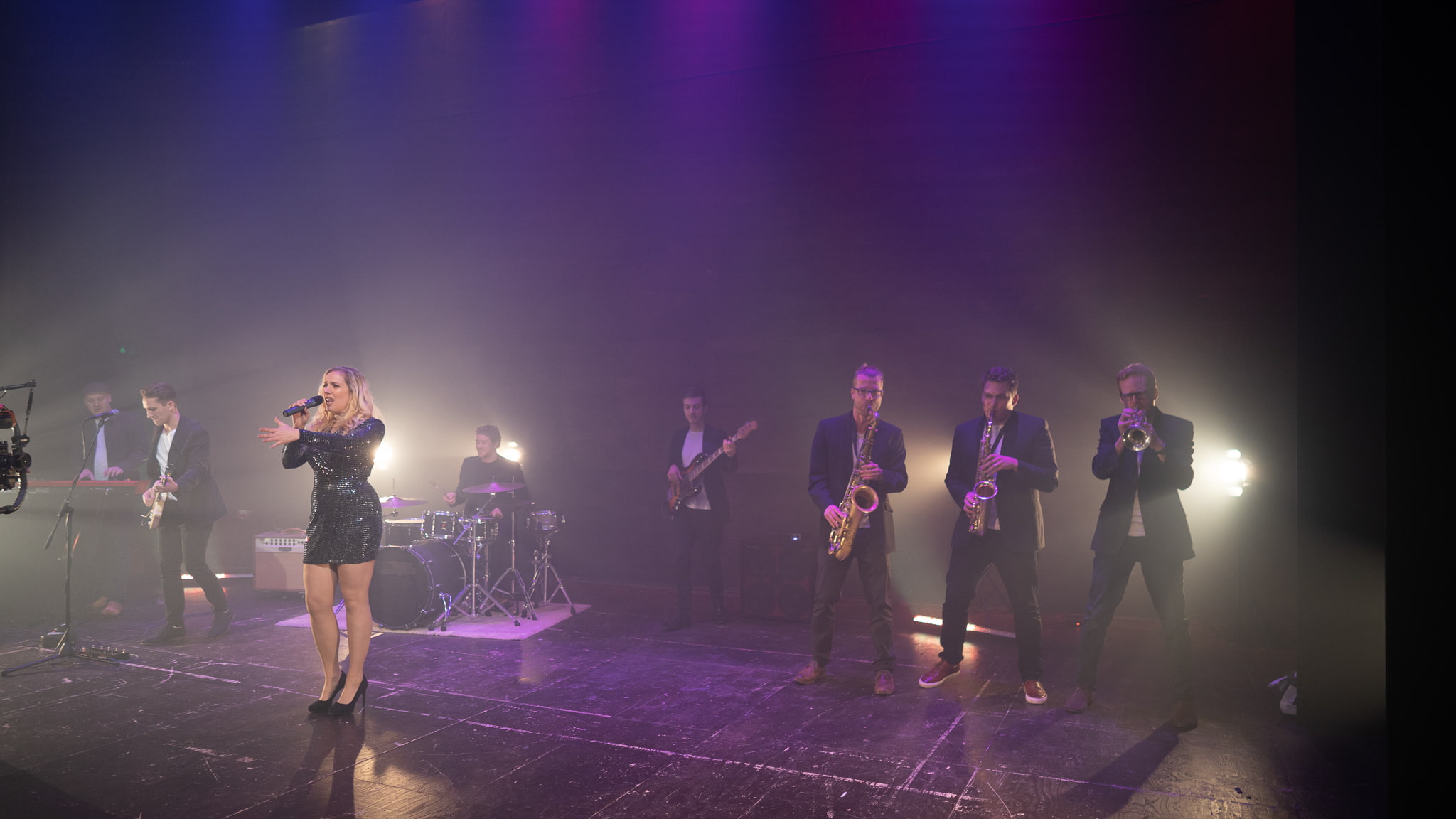 What's the best thing about being musicians?
"That we all get to make a living doing what we absolutely love and meet amazing people on the way. Also, getting to see parts of the world we otherwise wouldn't have – it's a real adventure!"
… and what's the worst?
"It has to be the late nights (actually… early mornings) and the long travel schedules. This is the part we consider "work", the rest is a pleasure."
Most memorable moment of your career as musicians?
"Weirdest thing that's happened at a wedding? There was once a stripper at a wedding we played at… yes you heard right!!"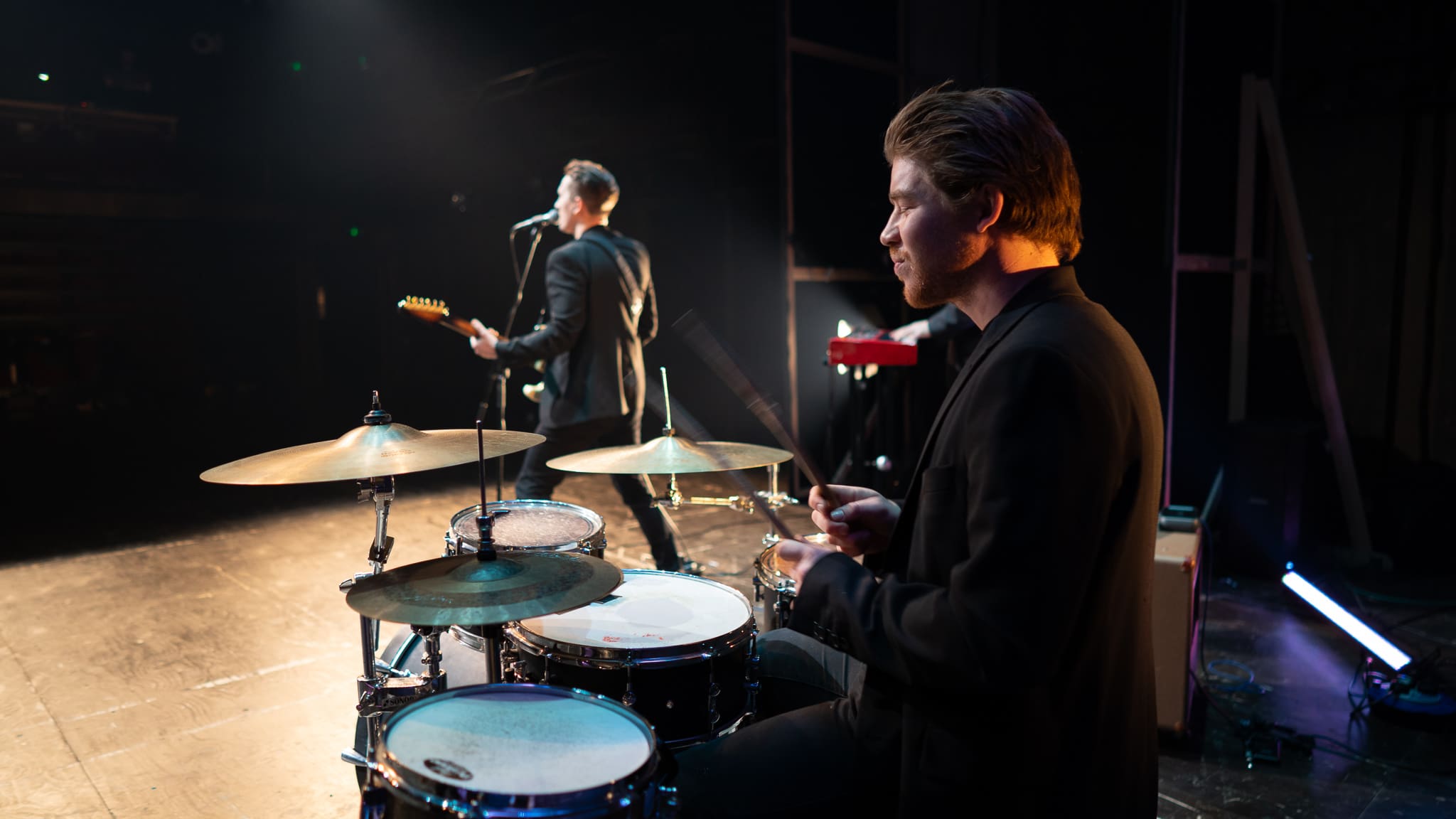 If you weren't musicians, what would you be doing?
"This is a question I think we ask ourselves daily. Luckily we haven't had to answer it yet!"
Top tip for anyone booking wedding/party entertainment?
"Always check with your venue to see if there is any sound limiter or noise limitations. This can make a massive difference to the energy of the night and how your band perform."
"Also, if possible, try and have your bar and dance floor in the same room. It'll keep more people on the dance floor, enjoying the music!"
Looking For A Modern Wedding Band?
What a pleasure to talk to the wonderful Jason, Aura's lead guitarist – thanks for fitting us into your busy schedule!
If you like the look of Aura, or want some more excellent wedding entertainment ideas, don't hesitate to get in touch with the team. You can reach us via email on info@entertainment-nation.co.uk or by phone on 0800 53 000 35 (we're here every day!).
We can't wait to hear from you!