Have we got a treat for you today! In this edition of In The Spotlight, the peerless Too Damn Hot join us for a chat about what it's like being in the world's premier contemporary function band. We spoke to singer Melissa, who gave us the lowdown on headlining, globetrotting and keeping a straight face in testing circumstances! Read on to find out more!
Who are Too Damn Hot?
Too Damn Hot are a 13 piece luxury modern pop band! We love travelling the world and entertaining guests at events ranging from award ceremonies to weddings and Bar Mitzvahs! Our 2 hour show is jam packed full of all your favourite pop hits, but we couldn't leave out all the best loved garage, dance, hip hop and RnB too, so a night with us is guaranteed to leave you slightly sweaty and with aching feet! We fill our live sets with staggeringly clever medleys, all designed to have you and your guests up on the dance floor and loving life!
Which song is your favourite to perform?
We love the songs that we can all really rock out to, where the horns are going wild, there are guitar and drum solos aplenty and our vocalists are wowing the audience with their harmonic prowess!
We can testify that it's an incredible experience witnessing Too Damn Hot live in performance. Their video gives a taster of what a show is like, but when you're actually there, music pounding, lights flashing, surrounded by ecstatic revellers losing themselves in the moment, there's nothing quite like it!
Which is the song you can always rely on to fill the dance floor?
With us performing medleys, there isn't a favourite song that isn't in there – we love them all! If we had to pick a few that are always guaranteed to make the crowd go wild, they'd probably be 'Jump Around' by House of Pain, 'Hold My Hand' by Jess Glynn and any of the Bruno Mars and Beyonce that we perform!
Great tunes! To quote the title of an album by early 2000s pop-punk reprobates Sum 41, a Too Damn Hot set sounds like it's All Killer, No Filler!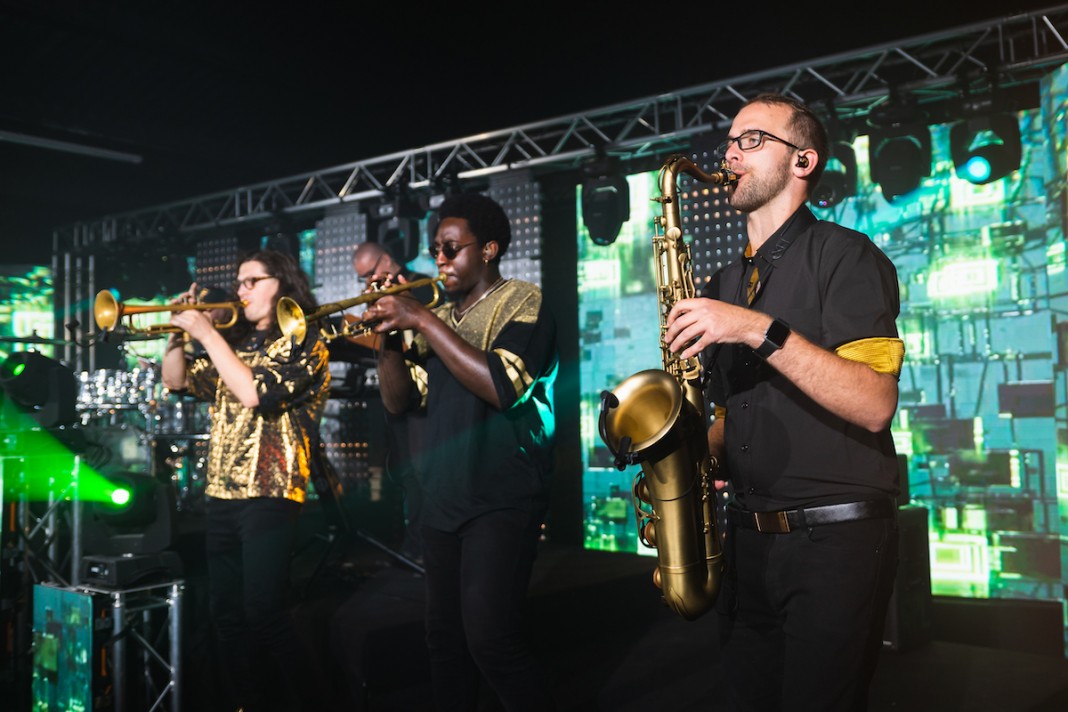 Now it's time to dish the dirt: do you get on with each other all of the time?
Our band is like a family – and as such, of course we annoy each other on the road sometimes! The amount of belly laughs and high spirits far outweigh any jet lag grumps though, and we're always looking for the fun in everything when we're travelling!
Who has the most annoying habit (and what is it)?
I think it has to be when the boys hog the make-up artists to blot their sweaty brows ten thousand times instead of giving the girls first dibs, (they wouldn't like me saying that), haha!
What's the best thing about being in a band?
The fun that we have and being able to work alongside amazingly talented people who all want the same things that you do. Every one of us brings something different to the table and everyone respects that together we can move mountains if we all stay on the top of our game and work really hard.
… and what's the worst?
Being on the road can be hard, there is definitely a lot more flying and driving around than there is performance, but until we have our own private Too Damn Hot jet (this time next year Rodney), it's just part of our way of life.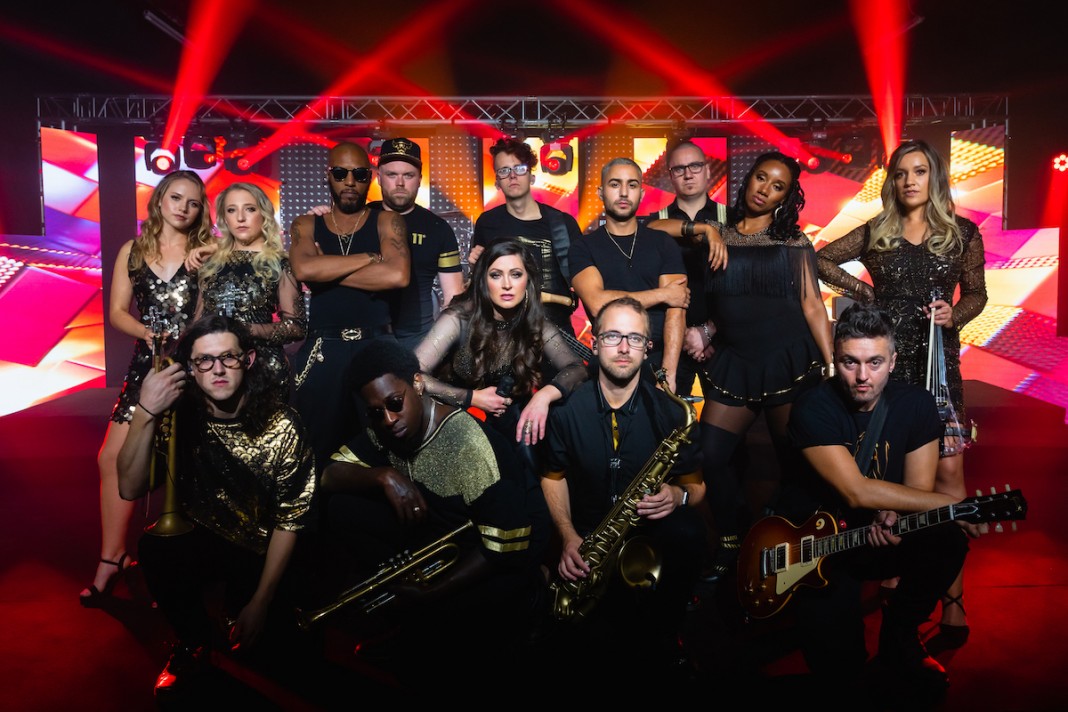 What's the funniest thing that's happened to you on stage?
There are lots of things that tickle us, but one thing usually guaranteed to happen is one of the many boys making animal like smells… that happens a lot and for some reason, they never seem to find it any less hilarious – none of us can escape and we're just stuck there trying not to let the audience know that we're being gassed! Look around for the smug face on stage and you'll know who did it.
What's the weirdest thing that's happened to you at an event?
Well there are definitely a few things that I probably shouldn't say – but the most memorable one has got to be when someone had an 'accident' in the middle of the dance floor… and it wasn't a number one!
And finally, the most important question: Buffet or Hog Roast?
We have differing opinions on this very important question – for me it's buffet as there's usually more variety and some Hog Roasts are definitely better than others, but not all the band would agree with me there!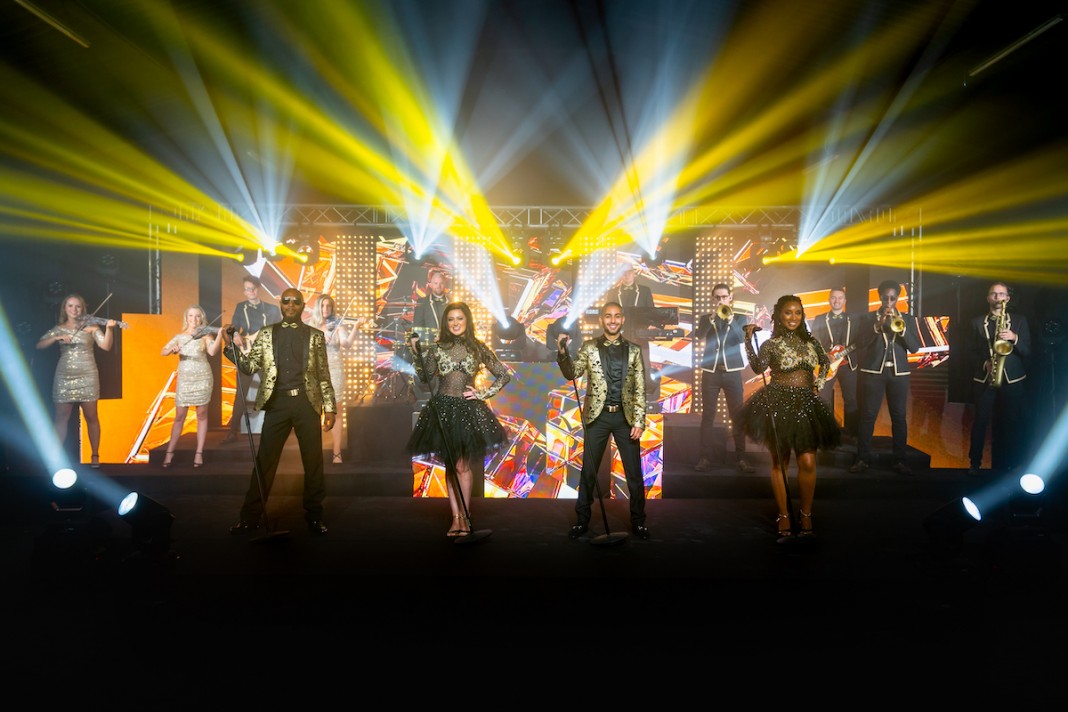 As you're the one answering the questions, Melissa, we're classing that as a victory for the buffet. It's now all-square at 3 votes each in the complimentary food league – what a time to be alive! Find out how Wildcard and Phat Beats voted when they took their turn In The Spotlight.
Thank you so much to Melissa for taking the time out of her busy schedule to talk to us! Too Damn Hot are available to perform at weddings, corporate events and parties all over the world. If you want to hire this incredible band for your event, get in touch right away as demand for Too Damn Hot is high!